Hemi-fied: Turning an Underrated '89 Dodge Ram D150 Into a Street Beast
When it comes popularity in the in the custom truck community, Dodge trucks definitely get the short end of the stick. And why is this? Well, we're not entirely sure, but we do know that Dodge trucks are a bit different from their Ford and Chevy counterparts. That fact alone probably scares many into thinking they can't fit in with others if they take ownership of a Dodge truck.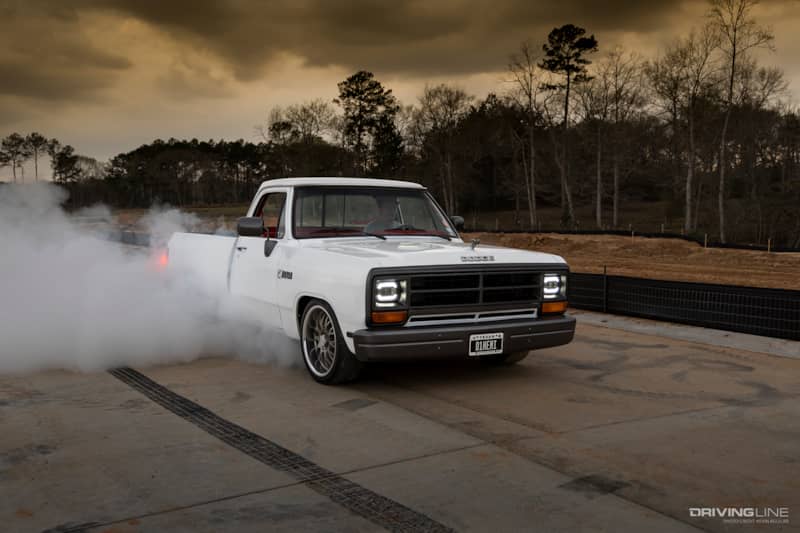 We can tell you that because there is a smaller fanbase behind them, there are fewer custom versions of these distinctive pickups. Because of this, there is less demand for customs parts, making it less lucrative for aftermarket companies to produce anything for them. For that simple fact, they are harder to modify as there is a big lack of specialized items to help enthusiasts restore and/or stylize them.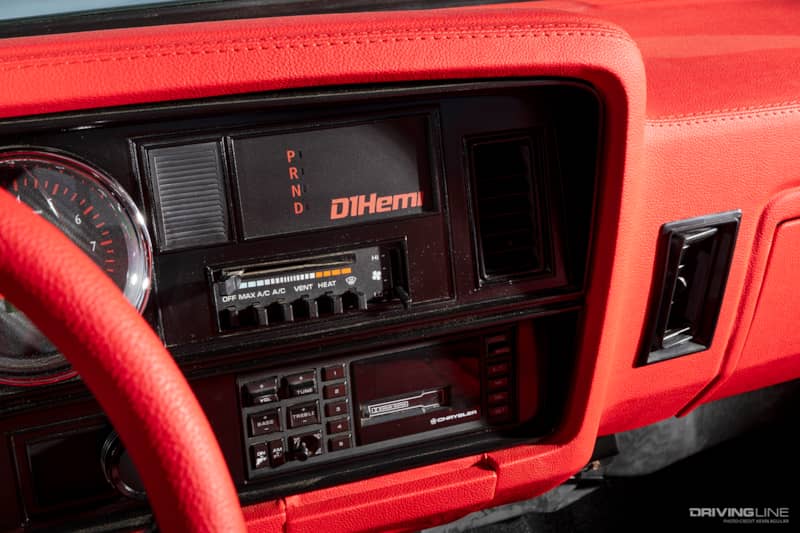 Some brave folks like Justin Reed of Whitesboro, TX are not scared to tackle one of these vehicles in order to build something that stands out in a crowd. In fact, before obtaining this truck, Justin had a 2004 Ram that was airbagged over a set of 24-inch wheels with help from the folks at Nfamus Metal Fab.
From his experience with that truck, Justin was hooked on customizing Dodge trucks. After getting his fulfillment of the slammed lifestyle, Justin wanted to try his hand at something different. This time he wanted to get his hands dirty with something older and create a performance-minded protouring ripper.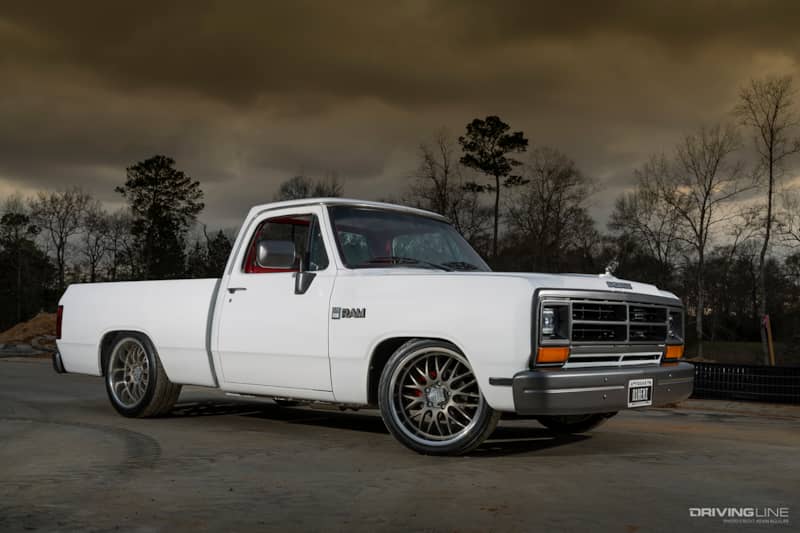 Justin eventually discovered this 1989 Dodge Ram D150 sitting in the previous owner's carport and instantly knew this was going to be the base for his next project. When he went to inquire about it, he was told that it was used on a farm for its entire existence. The truck also had a 318ci engine that had racked up 72K-miles and was no longer in working condition, hence why it was sitting for five years.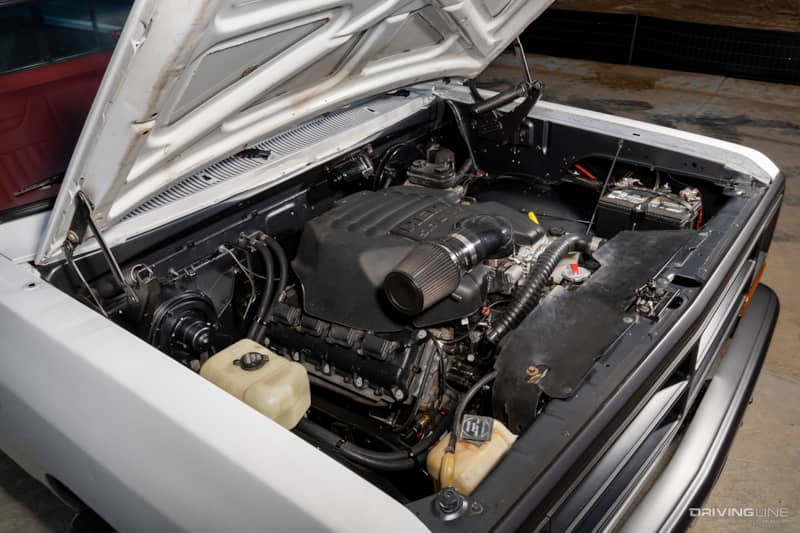 Because the original engine was having issue, Justin saw this as an opportunity to make some big improvements. Since a friend of his had done a modern Hemi swap into a '79 Chrysler Cordoba, Justin figured he could do the same in his newly acquired truck. Moving forward on this, Justin bought a Hemi V8 with 8-speed transmission that was salvaged from a wrecked 2016 Ram R/T pickup.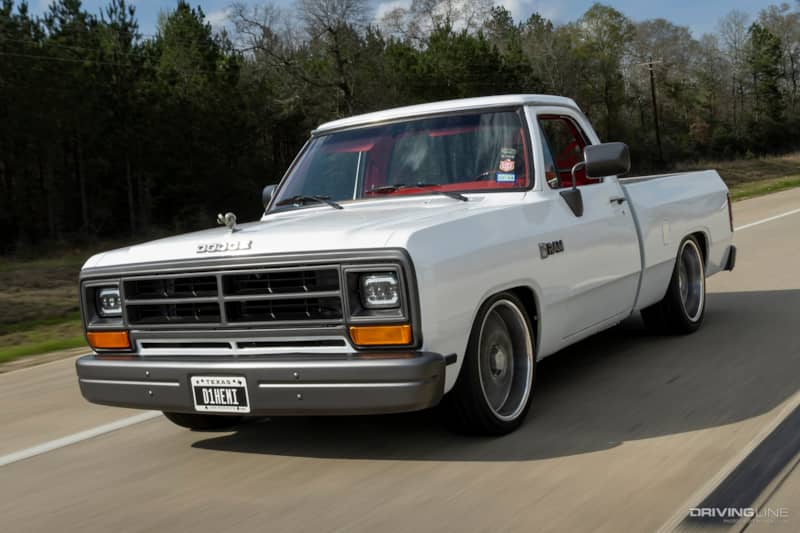 Once he had the power plant in hand, he spent some time gathering up things like Holley motor mounts and a trans cross member to fit in. To get it running, the running gear was hooked up to an engine harness from Hotwire Auto. To prevent the Hemi from boiling over is an aluminum radiator with dual electric fans. Helping it to breath is a K&N air cleaner and on the other end is a Corsa exhaust system for an SRT8 Dodge Charger.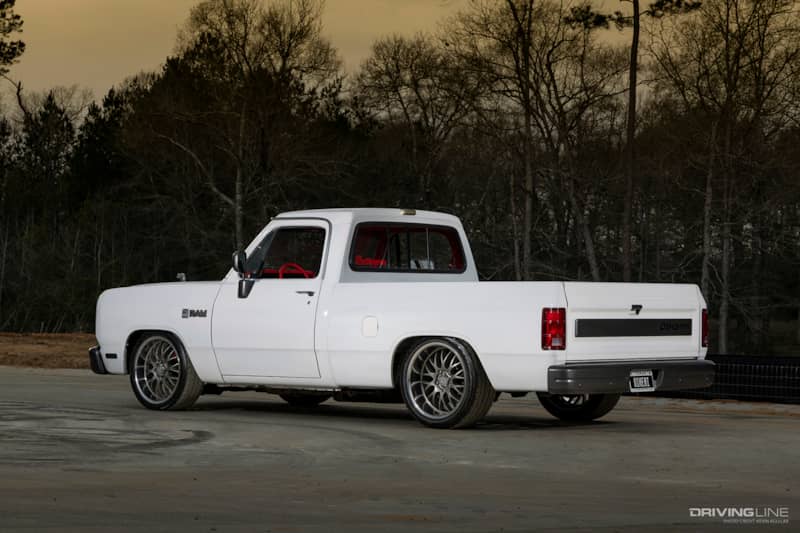 To make sure this truck doesn't skip a beat from mashing the "go pedal," Justin turned to Josh Norris of Gray Bush Hotrods, which is really an over glorified hobby ran out of a four-car garage. While there, Josh bolted up a set of modified front lower control arms from a Dodge van along with a set of uppers built by Brandon LS Fruth.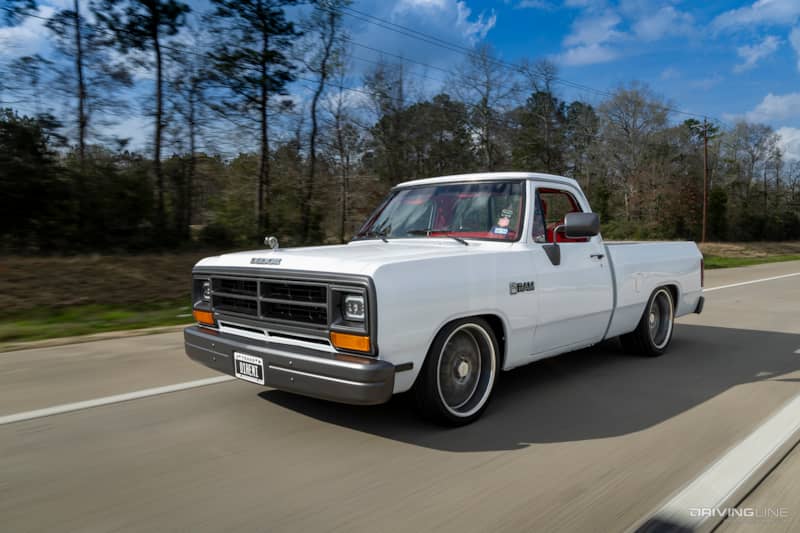 For the rear, the frame was notched the frame to allow the axle to travel up for the truck's new lowered stance. Getting it down in the back is flip kit that was combined with a custom torque arm to prevent wheel hop when Justin gets on the throttle. Bringing it all to a halt after a run, the front brakes were upgraded with a set of 14-inch discs from R1 Concepts.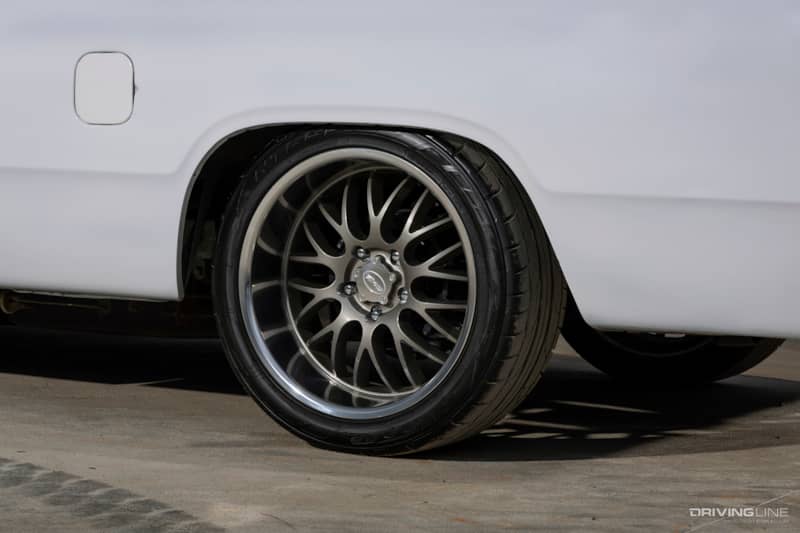 All the power would be nothing without the proper tires to ensure that this truck grips the pavement as best it can. Justin relies on a set of 245/40ZR20 and 275/40ZR20 Nitto NT555 G2 tires because they have large tread blocks for superior traction and circumferential grooves to help with water evacuation during wet conditions. These were mounted to a set of 20x8.5 and 20x10-inch Coys C44 wheels that were bolted on the truck.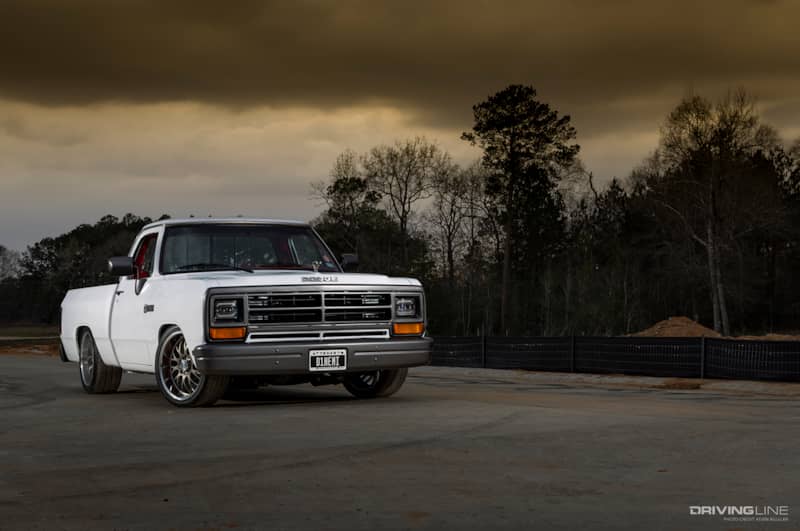 For the time being, Justin decided to keep the exterior paint as it is in decent condition, though he did decide to pull the original side moldings. To give the Dodge some aggressive styling, the stock mirrors, door handles, grille, and bumpers were painted satin gray. Then, BW Custom and Automotive of Whitewright, TX was enlisted to make a custom badges for the tailgate and doorsills. Topping it off is a pair of LED headlights for clearer vision at night.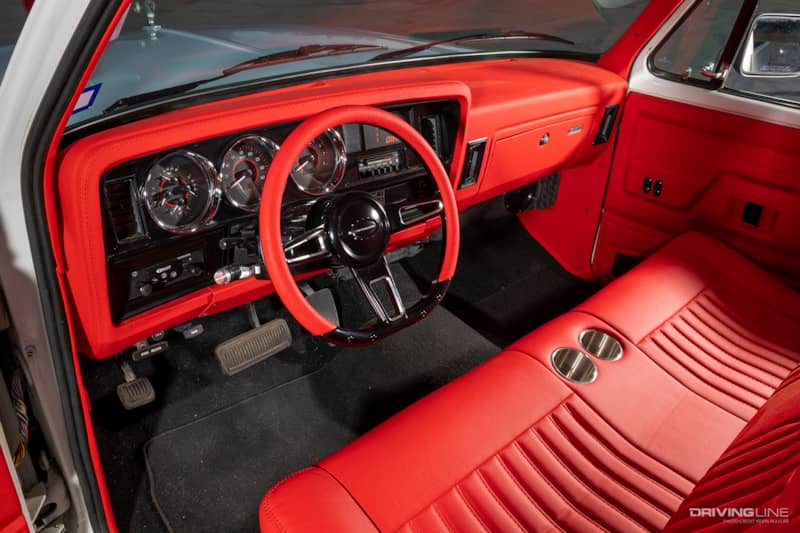 Justin completely flipped the switch when it came to the interior space as it is fully decked out. Up front is a Dakota Digital VHX gauge cluster and a 14-inch Billet Specialties steering wheel. Sounds were enhanced with gear from Memphis Audio. Paul G Custom Interiors stepped in to modify the original seat and door panels before covering just about everything inside the cab with red vinyl.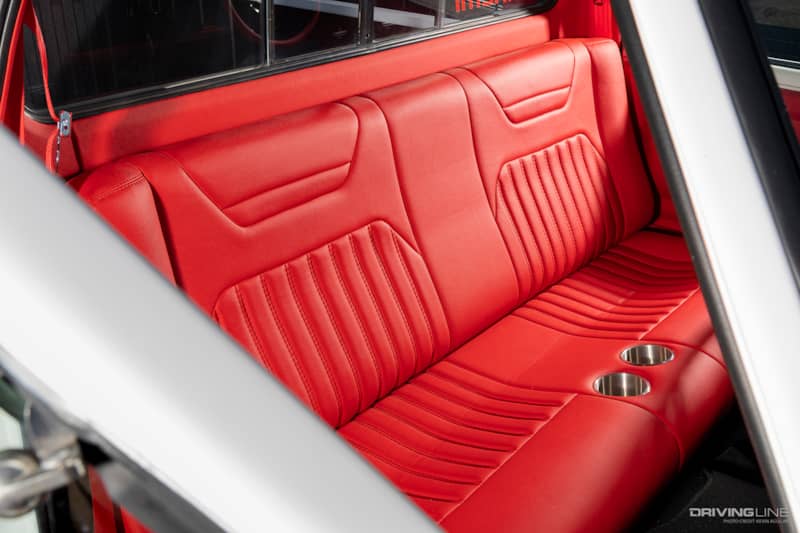 The build started last summer as Justin and friends along with his uncle Randall and Coley Vale, spent many nights and weekends on the project. In a mad dash, it all came together the day before the 2023 Lone Star Throwdown and then driven 250-miles to Conroe, TX to attend the show, where it was displayed in the Nitto Tire booth. The trip went off perfectly without a hitch, proving that these old Dodge trucks can really be turned into something that can keep up with the rest of the pack.