Hitch a Ride on the Dragon Slayer [360 Virtual Reality]
Big tires, big jumps, big excitement! Everything is bigger in Texas, especially when three-time King of The Hammers winner Shannon Campbell is putting on a show at the 2016 Texas Auto Enthusiast Day. You've see him attack the off-road course at Glen Helen, but this time we put you in the best seat in the house: the Dragon Slayer! Just think of all the "Shannonigans" you can get into with upgraded suspension, 800 horsepower and beefy Nitto Trail Grapplers.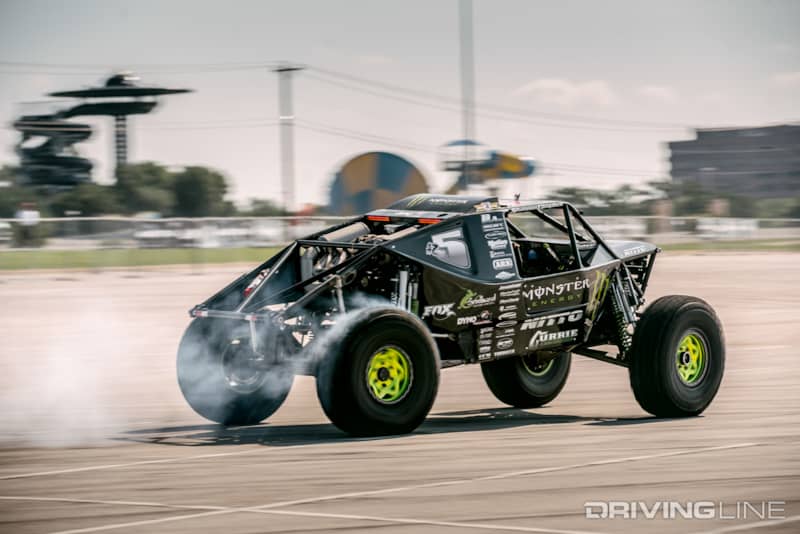 The 2017 California Auto Enthusiast Day is happening this Saturday, August 12 at Angel Stadium of Anaheim! Find out more at www.autoenthusiastday.com.