Hot Hatch Gets a Little Hotter: The Updated 2020 Honda Civic Type R
As you read this the 2020 Tokyo Auto Salon is under way in Japan, and while the show is largely dominated by all matter of aftermarket and custom builds, OEM makers occasionally use the show to debut production models and that's exactly what Honda has done with the updated 2020 Civic Type R.
Originally released for the 2017 model year, the Civic Type R was, and still is, one of the fastest front wheel production cars ever, and for 2020 Honda has refreshed the look and made some small but useful improvements to the rest of the car.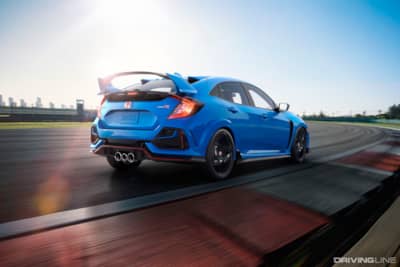 At a glance, the biggest change comes on the front and rear bumpers which feature a new vent design, and an enlarged front grille opening for improved cooling. A new color option called "Boost Blue" will also join the lineup for 2020, with the bright hue being exclusive to the Type R model.
Beneath the hood, the turbocharged 2.0L engine continues to make 306 hp and 295 lbs.-ft of torque, but Honda's engineers have performed additional improvements to help increase all around performance and comfort.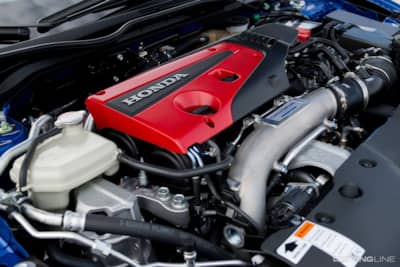 The dampers and steering have been retuned, the rear bushings have been stiffened and the front Brembo brakes switch to two-piece rotors with newly developed pads for better performance and less fade.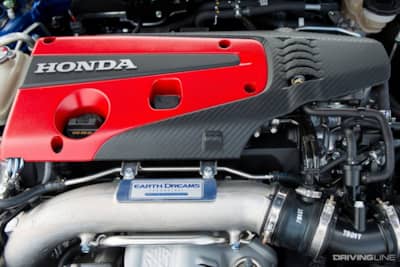 Other updates include a an Alcantara-wrapped steering wheel, a new shifter and knob, and "Active Sound Control" for my interior sound depending on the car's drive mode. Last but not least, the Honda Sensing package of driver assists is now standard.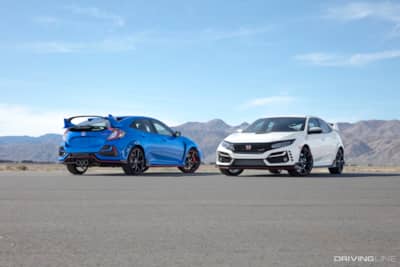 Pricing for the updated 2020 Civic Type R hasn't been announced yet, but the MSRP has already climbed a few times following the car's initial release and we'd be surprised if it didn't increase again. If you'd like one, the wait shouldn't be too long as Honda says the 2020 Civic Type R will go on sale "later this winter."
And, if you'd like to know just how highly we think of the current Civic Type R, we've included it on our list of the most important performance cars of the 2010s. You can see the rest of the list right here.