Is The Used Diesel Truck Market Cooling Off?
Both the new and used car markets have been on a wild ride over the past two years. Dealers have had little to no inventory to work with and consumers have either had to travel far and wide to get their hands on the perfect vehicle or get in line and wait for their factory-ordered vehicle to be built. As a result of limited supply, high demand and recent inflation, prices sky-rocketed. However, this summer many automotive experts agreed that retail prices in the used car, truck and SUV market had peaked. According to Business Wire, the pickup truck segment in particular is closest to returning to normal pricing levels, although they still remain roughly 26-percent higher than normal.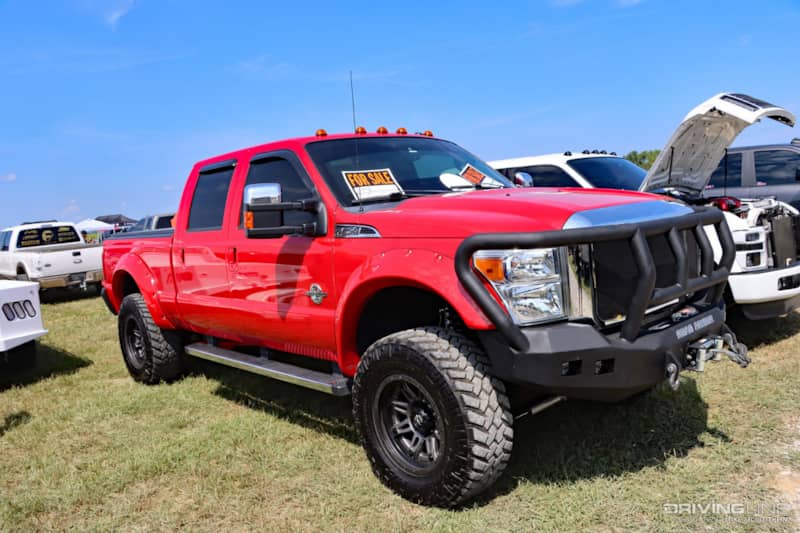 In the used diesel truck niche, we've noticed prices trending toward reasonable as of late. Exactly why the market is cooling off, we can't be sure, but it's slowly happening. Make no mistake, things are still a little hotter than lukewarm, but used diesel prices across the board seem to have succumbed to gravity. So what do the current going rates look like for used diesels? We've compiled price ranges for the most commonly sought after models below, which we think will be extremely useful for anyone trying to navigate this still-volatile market at the present time.
*Full disclosure: the prices mentioned in this article are based on Midwest private owner and dealer asking prices. All prices are for rust-free, 100-percent drivable candidates but also trucks that haven't been compared to what comparable vehicles are going for in other regional markets.
2003-2007 Dodge Rams: $15,000 - $27,000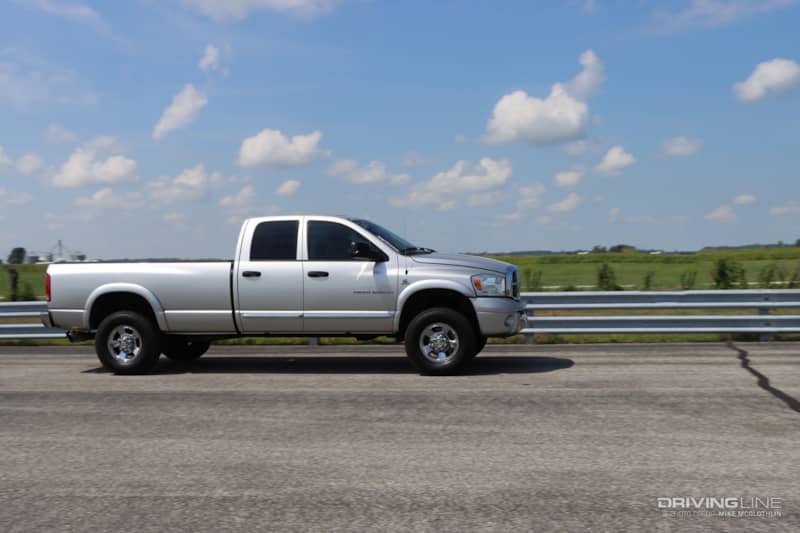 Pre-emissions yet equipped with common-rail injection, and not to mention that they're the last of the coveted 5.9L displacement, the Cummins-powered '03-'07 Dodge Ram 2500 and 3500's continue to be highly sought after. At this point, even the cleanest of original versions should be thoroughly inspected for rust (and many have been re-painted) and front-end components should all be gone over with a fine-tooth comb (ball joints, U-joints, steering, etc.). In addition, it pays to find out whether or not a truck with 200,000 miles or more has been treated to fresh injectors, as they tend to go downhill at that point. In between the low and high asking prices, expect to pay $20,000 to $25,000 for a clean and/or slightly modified '03-'07 Dodge with 200,000 to 250,000 miles on the odometer.
2010-2018 Rams: $22,500 - $55,000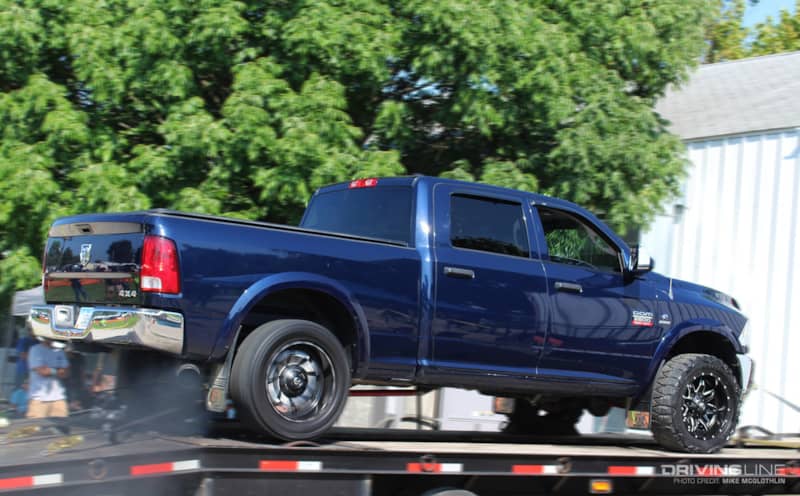 With nearly a decade of fourth-gens to cover here, prices run the gamut. But for a rust-free '10 to '13 2500 crew cab short bed, 4x4 model with a slightly-modified 6.7L Cummins and 185,000 to 220,000 miles on the clock you can expect to be on the lower end of the numbers displayed above. Many of the latter, early fourth-gen trucks range from $22,500 to $28,000, although immaculate versions with suspension lifts and aftermarket wheels and tires can creep beyond $30,000 pretty easily. For a low-mile, un-modified '15 or newer Ram 2500 or 3500, expect pricing to start at $45,000 with a private owner and go up from there.
2003-2007 Fords: $10,000 - $20,000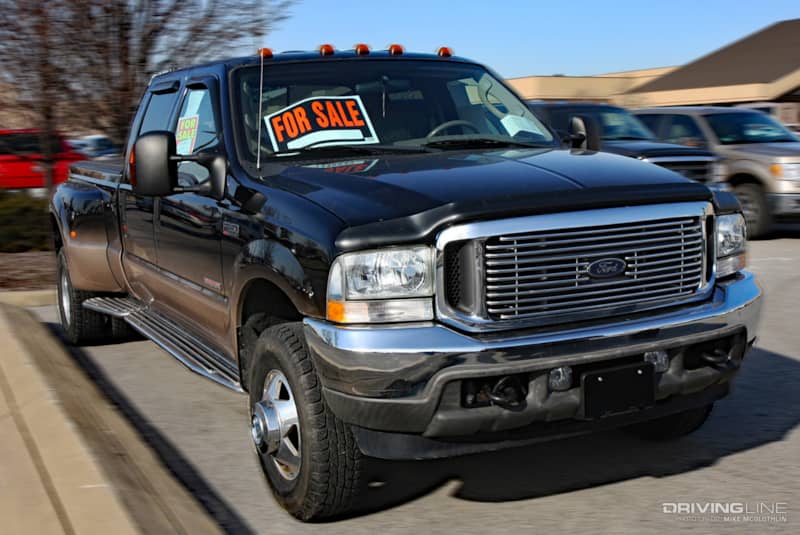 For obvious reasons of reliability, '03-'07 Fords equipped with the 6.0L Power Stroke have never commanded top-dollar in the used diesel market. However, you can't exactly steal one of these trucks anymore either. But what you can find is a relatively clean '03 or '04 for $10,000 to $12,000 so long as you're willing to hunt. Due to being newer and graced with the upgraded coil spring, radius arm front suspension, well-preserved '05-'07 models will typically command a higher price. However, any "bulletproofed" 6.0L will come with an added cost, as this usually means the engine has been head studded and had its EGR issues addressed. As always, it pays to be well-informed on the 6.0L Power Stroke's shortcomings before you buy one—or, if you're mechanically-inclined, be willing to learn as you go.
2011-2016 Fords: $24,500 - $50,000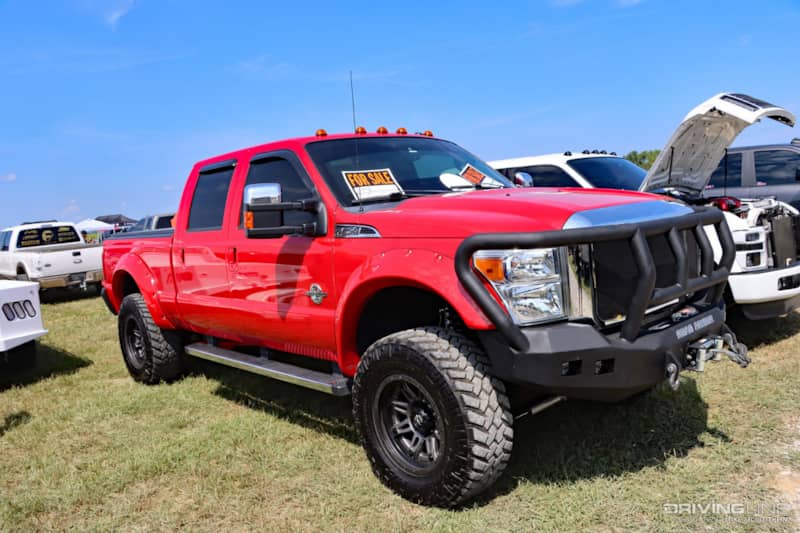 Searching high and low can land you a very clean '11 F-350 XLT crew cab short bed with four-wheel drive and a few miles on the odometer for $25,000, but most '11-'14 6.7L Power Strokes check in between the $28,000 and $36,000 mark. You're looking at mileage between 90,000 and 220,000 in this price bracket, depending on how the truck was used. And for any '11-'14 F-250 or F-350, always find out if the factory turbo has been replaced, as they are more prone to premature failure. Due to the turbo change in '15, '15 and '16 Fords are a bit more desirable—but that means they're obviously also newer, which equals a higher price tag. Expect to fork over anywhere between $39,000 and $50,000 for one depending on miles and trim package (example: a low-mile King Ranch or Platinum is going to carry a higher price tag).
2017-2019 Fords: $52,000 - $80,000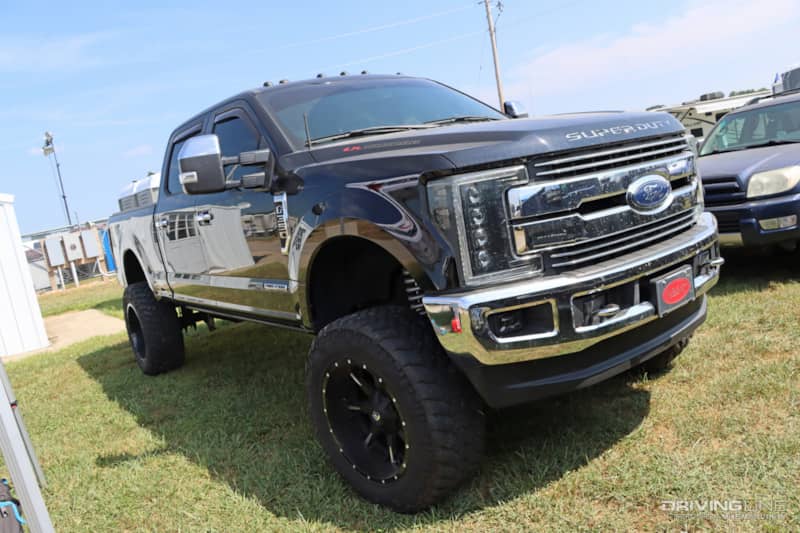 In many ways, the "built" late-model diesel trucks sitting on massive wheel and tire combinations and suspension upgrades have always demanded a pretty penny, even an exaggerated asking price, so don't expect that to change. What will change (and what is already changing) is the astronomical numbers being asked for these cosmetically-modified trucks over the past 24 months. Instead of seeing a three-year-old Platinum on 22's, a leveling kit and sporting bolt-on mods listed for $80,000 or more, you're more likely now to see it listed for $10,000 to $15,000 less.
2001-2010 GM's: $19,000 - $26,000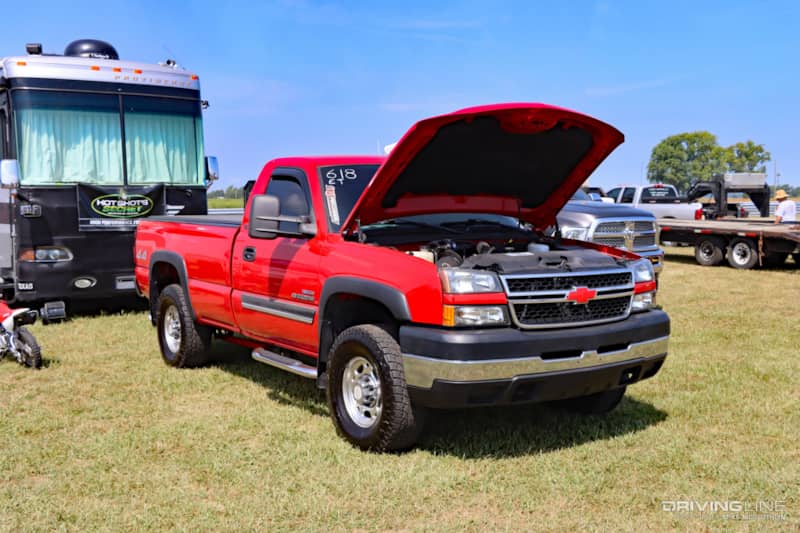 If you don't mind a rough body and high miles, you can get into an '01-'07 Duramax for $7,500 to $9,000—but that's not what most prospective used diesel owners are looking for. Clean versions of the classic body Chevy and GMC HD's typically go for $19,000 to $25,000 in crew cab short bed, 4x4 configurations, with mileage ranging anywhere from 140,000 to 170,000 in this price range. Bottom Line, the '01-'07 trucks in particular continue to be coveted and highly sought after. For years, they've commanded a higher price tag than comparable Fords (and most Rams) of the same vintage—and sometimes even more than an '07.5-'10 model GM will bring. Believe it or not, paying $22,000 to $25,000 for a well-preserved LBZ Duramax-powered '06 or '07 Silverado 2500 HD isn't much higher than what they were bringing three or four years ago.
2011-2016 GM's: $32,000 - $55,000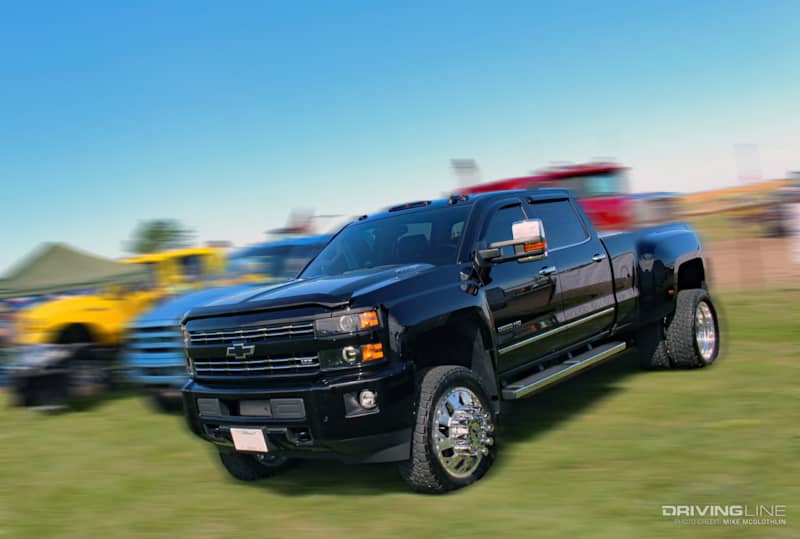 For the most part, lower-mileage (150,000 or less) LML Duramax-powered GM HD's can be found for between $32,000 and $45,000. A recent find for us entailed the spotting of a '15 Chevrolet Silverado 3500 HD single rear wheel, crew cab short bed in LTZ trim, 4x4 and 117,000 miles for $38,995, which places it on a level playing field with '15 and '16 model year Super Duty's of the same configuration and condition. Now for a '16 model year HD in Denali trim that's been treated to a lift, 22x12's, 35-inch tires, mild horsepower mods and kept under 50,000 miles, we've seen them sell for as high as $75,000.
2017-2019 GM's: $49,000 - $75,000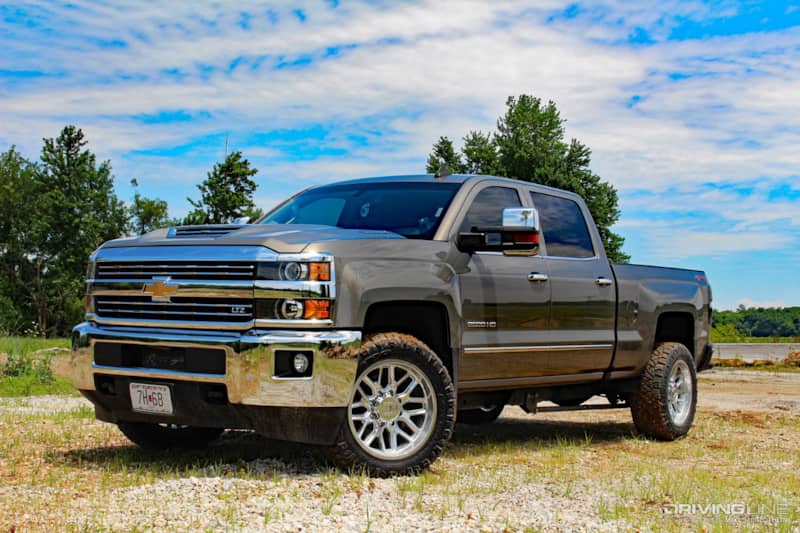 In a word, "broad" is what we'd used to best describe the price range you can expect to see for '17-'19 GM's equipped with the L5P Duramax and six-speed Allison transmission. From deals as low as $49,900 for a 2500 model with four-wheel drive, crew cab short bed configuration and just 30,000 miles on the clock to lifted, showy-types with roughly the same miles listed for $70,000 to $75,000, we've seen literally every dollar amount attached to listings both online and at local dealerships. As you'd expect, High Country models command more cash than LT versions, and mileage plays a role, too. Regardless, pricing for these late-model, solidly-built GM's isn't nearly as outrageous as it was a few short months ago.
More From

Driving Line
Curious what searching for a used diesel looked like pre-COVID? While the prices you encounter 

here

 

might be slightly lower, the tips for finding a dependable second-hand oil-burner remain sound!