Is Your Ford Bronco Delayed? You Can Off-Road With The Jeep Wrangler, Lexus GX 460, and Toyota 4Runner While You Wait
The Ford Bronco is one of the hottest SUVs for off-road fans and retro 4x4 enthusiasts alike, but a string of production delays has pushed production into the summer of 2021, with select hardtop models not expected until 2022 at the earliest.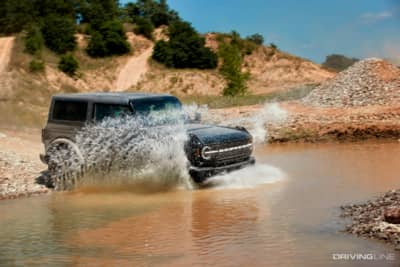 With order books running out of space, and dealer markups on some Ford Broncos discouraging shoppers from becoming early adopters, what are some of the alternatives to the Bronco for those who can't wait any longer to hit the unpaved roads?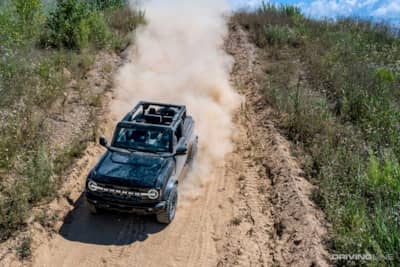 Let's take a look at one obvious answer, one traditional choice, and one outlier that you may have never before considered.
Jeep Wrangler
Clearly, the most direct replacement for the upcoming Bronco is the Jeep Wrangler. Pitting the Ford Bronco vs. the Jeep Wrangler is easy enough to do because the Blue Oval was clearly targeting the segment-leading off-roader when developing its own truck.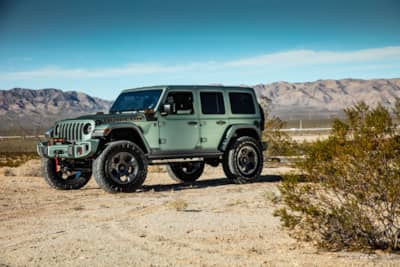 The similarities are obvious: each vehicle comes in two-door and four-door models, both feature removable doors and roofs, and their price points are remarkably similar (both start at around $28k, and top out roughly $50k, discounting outliers like the high performance Rubicon 392 and the limited-production Bronco First Edition). Sure, the standard Jeep can't match the Wildtrak's 2.7L twin-turbo V6 for pure power, but the Bronco doesn't offer a turbodiesel option like the Wrangler, so we're calling that a draw.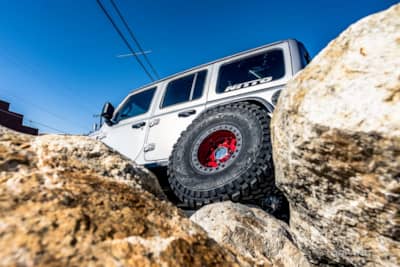 Scan through the available trim levels for both the Ford and the Jeep, and you'll discover that the Wrangler outnumbers the Bronco when it comes to sheer variety. This means you'll have no trouble selecting a version of the off-road vehicle that matches your particular needs, even if you had your heart set on a specific Bronco.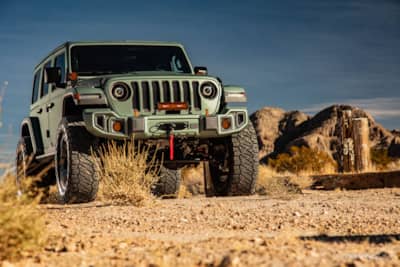 The Wrangler Sport delivers less gear than the base Bronco, but if you're focused specifically on 4x4 prowess then the Wrangler Rubicon is easily a match for the rugged Bronco Badlands, even when the Ford is equipped with the hardcore Sasquatch package. The Rubicon delivers Dana 44 axles front and rear, an ultra-low 4:1 gear ratio, electric locking differentials, big off-road tires, and a remote disconnect for the front swaybar. In short, it's still a 4x4 legend, and a serious contender as a Bronco substitute.
Toyota 4Runner 
The Toyota 4Runner has been toiling away in the background casually selling 100,000 units a year for the Japanese brand as it splits the difference between reliable family SUV and focused off-road warrior. Comparing Bronco vs. 4Runner reveals a price gap at the lower end, as you'll have to pay the 'Toyota tax' if you want to get behind the wheel, and there's no two-door model. That being said, by the time you get to the TRD Pro edition of the truck you're right back in the mix, in terms of cost, with what Ford has to offer.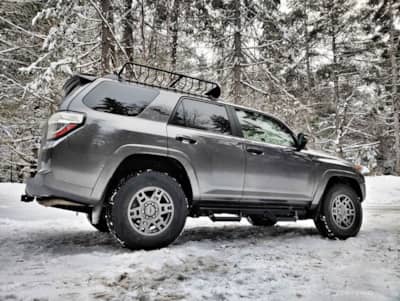 The $40,000 TRD Off-Road model delivers a crawl control system, an electronically-locking rear differential, and a set of drive modes to assist with difficult terrain (and features an optional Kinetic Dynamic Suspension System that offers active swaybar stabilization while improving wheel articulation by dropping their support when driving over low-speed obstacles. The most hardcore Toyota 4x4 SUV, the TRD Pro, skips out on KDSS but steps up with FOX shocks, a slight suspension lift thanks to TRD springs, a skid plate, and knobby off-road tires (adding another $10k to the price).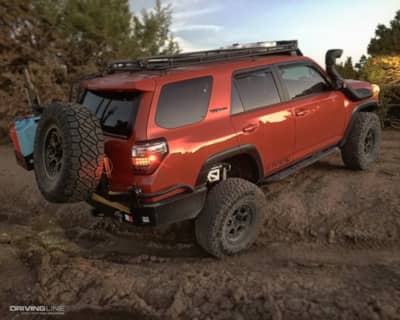 The Toyota 4Runner is definitely capable of handling roadless wash and chunky, rock-strewn trails in both TRD Off-Road and TRD Pro editions, and it enjoys a huge aftermarket when it comes to adding extra go-anywhere gear. That being said, if your heart is set on a Bronco you might be let down by the Toyota's ancient interior and safety tech, as well as its underwhelming standard V6 engine.
Lexus GX 460
Think we're crazy to suggest using the Lexus GX 460 off-road? Consider for a moment that this luxury SUV shares its platform with the Toyota Land Cruiser Prado, a trail rig that's not sold in North America. The bones are there for legitimate 4x4 fun, even if it comes wrapped in a premium package.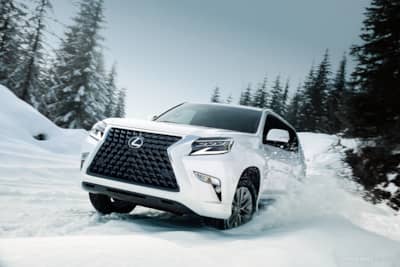 Price-wise, the GX is actually not all that much more expensive than a top-of-the-line four-door Bronco Wildtrak, as the Lexus starts at $53,250. The base model is well-equipped for exploration, given that it comes with the same Kinetic Dynamic Suspension found on the 4Runner TRD Off-Road, as well as a low-range four-wheel drive system and respectable ground clearance. The bad news is you'll have to spend another $12k if you want to add the GX's 'Off-Road' package, as it's only available on the expensive Luxury trim level. It introduces crawl control, a terrain-select system, skid plates, and an oil cooler, and price-wise it's more similar to the Bronco First Edition than anything else.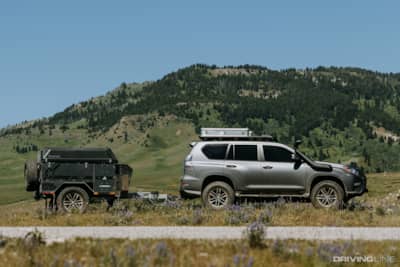 The GX 460 is an unusual choice for a modern off-road 4x4, given that it's aimed primarily at those who'll never take down anything more challenging than a gravel road. While not as focused as the Bronco, it's certainly more plush, and it does offer the added benefit of a standard V8 engine. There's a thriving community surrounding previous-generation GX models used by overlanders and trail fans, but the current model is less common when it comes time to play in the dirt.