It's Good to Be Boss: How One Enthusiast Made Chevy's Silverado Trail Boss Even Better
Looking through today's automotive lineups, you'll quickly see that many brands are chock full of non-descript, alphanumeric model names that are quick to confuse and easy to forget.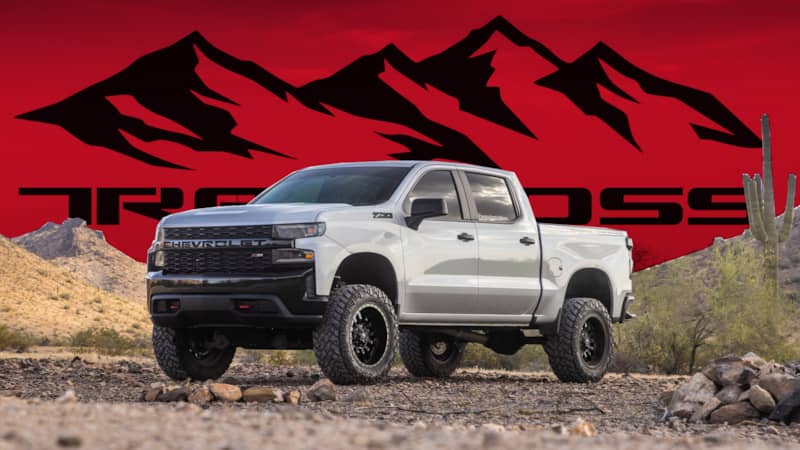 "Hey, do you think I should buy the Volvo XC90 or the Mazda CX-90? What about the BMW i5 edrive 40?" Who could say?
What's in a Name?
But every once in a while an automaker comes out with name that just works. One that's evocative, simple and easy to remember.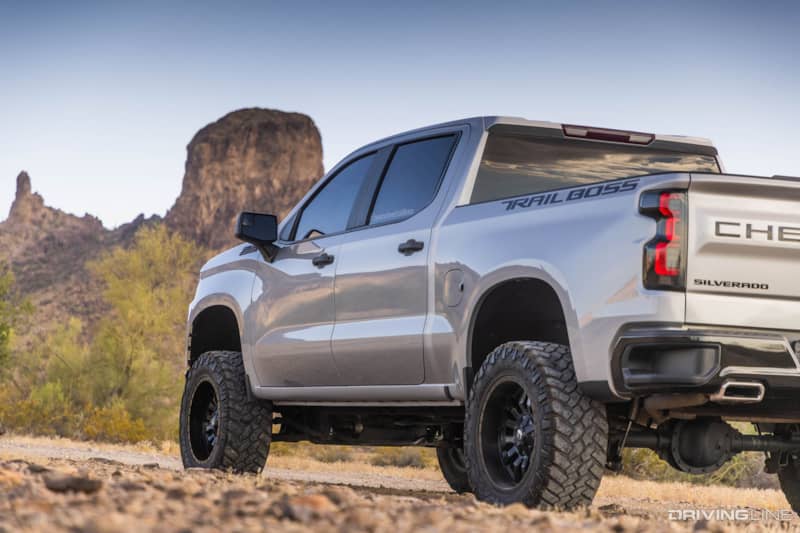 A name like "Trail Boss," which Chevy has been using on its off-road oriented pickup trucks since 2019.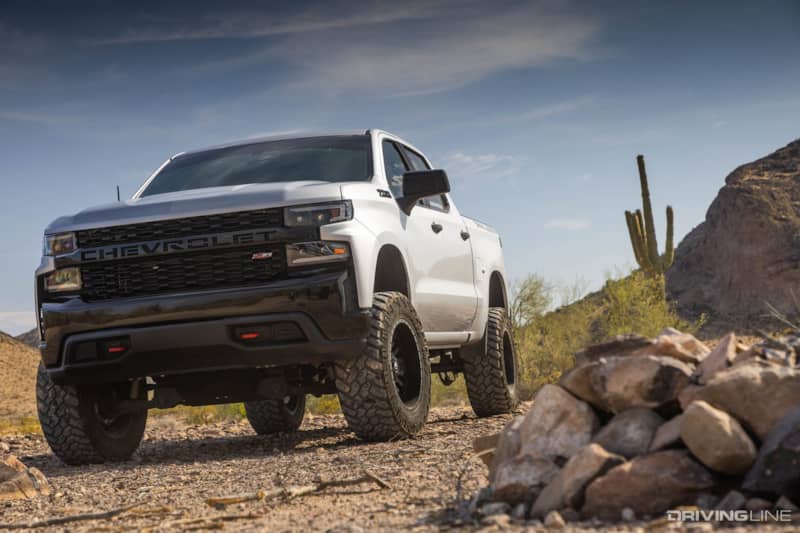 Nitto Pit Crew member Taylor Aungst, the owner of the truck dubbed "PeaceLoveTrailboss" was a fan of Chevy's Silverado Trail Boss since the day it was announced. And after a quick test drive, he was sold, taking ownership of his 2020 Silverado 1500 Trail Boss Custom in May of 2020.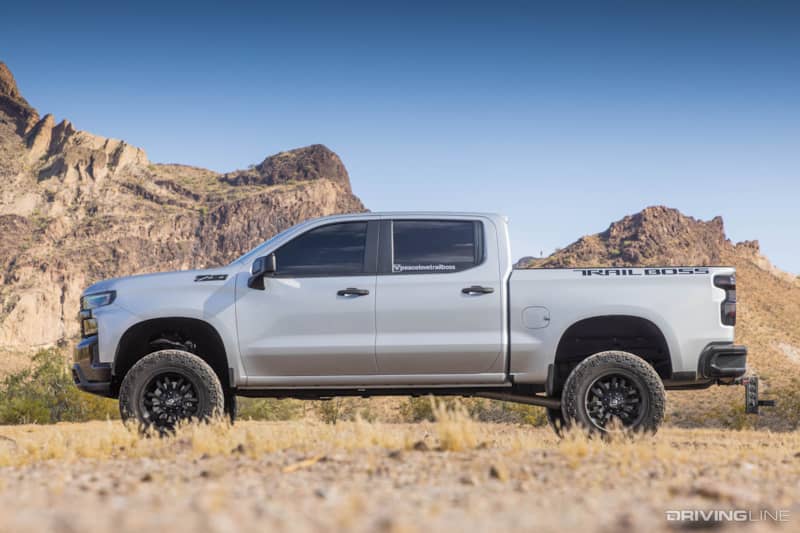 Though the Trail Boss was designed to be capable rig out of the box, Taylor also knew he wanted to put a few of his own touches and improvements on the truck — which serves as both his daily driver and fun rig for desert off-road excursions.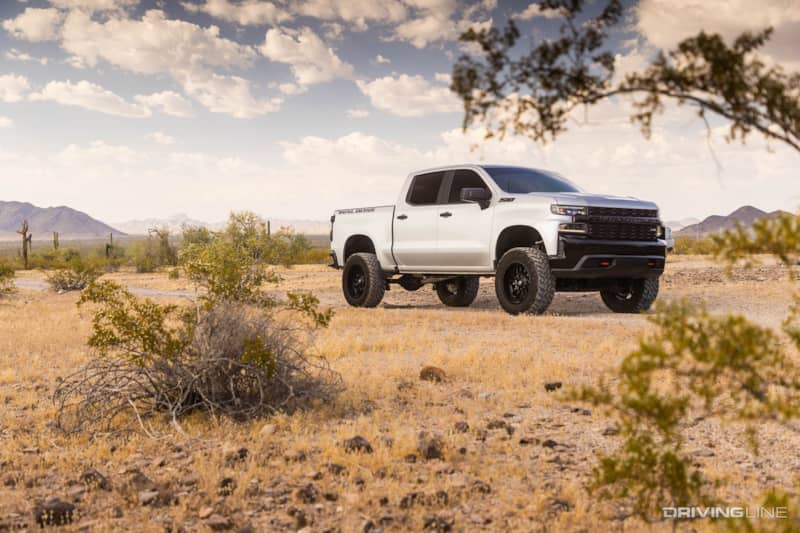 In fact, from the moment he bought the Chevy, Taylor knew he wanted the aggressive looks and proven capability of the Nitto Trail Grappler Mud Terrain tire.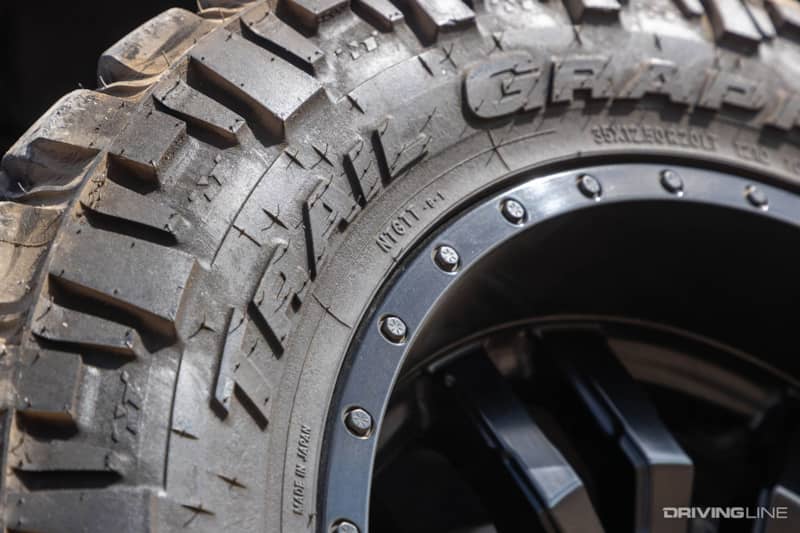 Grapplers Fit for a Boss
And he specifically had his eye 35-inch Trail Grapplers, which are a few inches larger than what the Trail Boss comes with from the factory. And to that, the truck would need a sizable lift.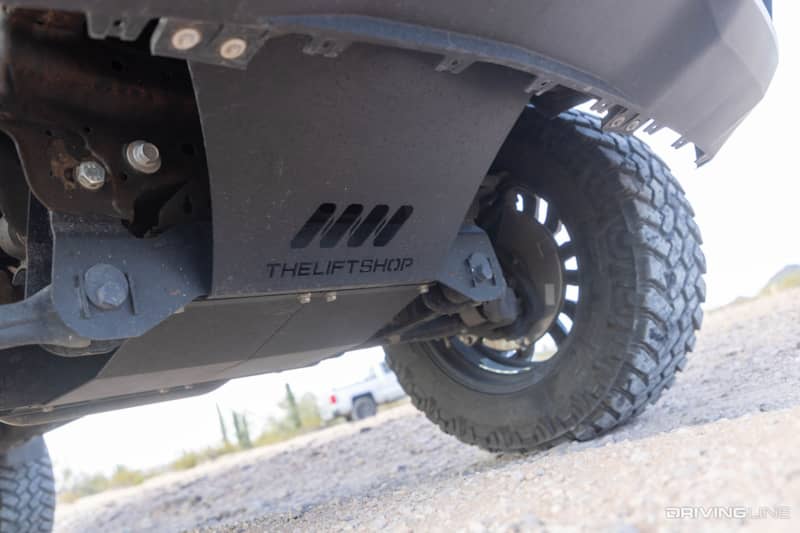 So before the tires could be fitted, Taylor installed a 6-inch Rough Country lift kit, adding a new level of aggression to the Chevy's stance.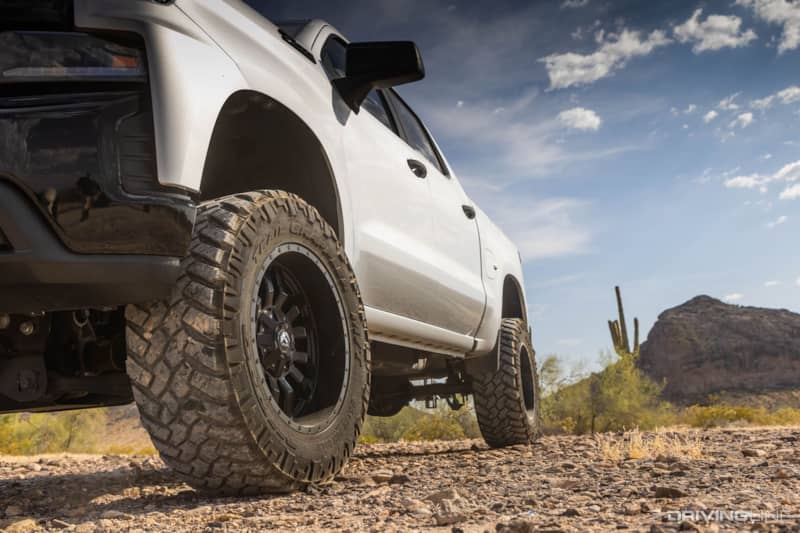 Once the lift was done, he was all good to fit the 35x12.50 R20 Trail Grapplers, which he's mounted on a set of 20-inch black-finished Sledge wheels from Fuel Off Road.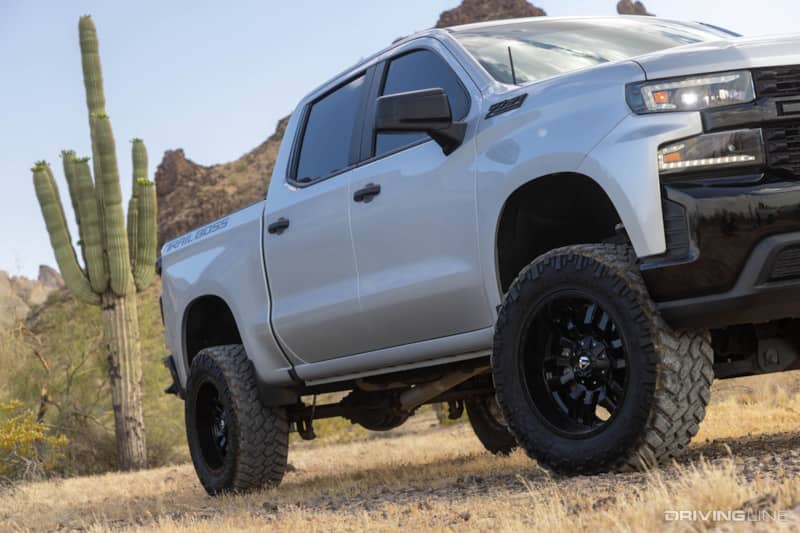 The resulting combination turned out even better than expected — aggressive and true to the spirit of Trail Boss name.
Additional Subtle Upgrades
Taylor has since done a few other subtle upgrades to the truck, including a set of headlights from Anzo USA and a pair of GoRecon taillights. He's also fitted a GenY drop hitch to handle towing duty and accessories.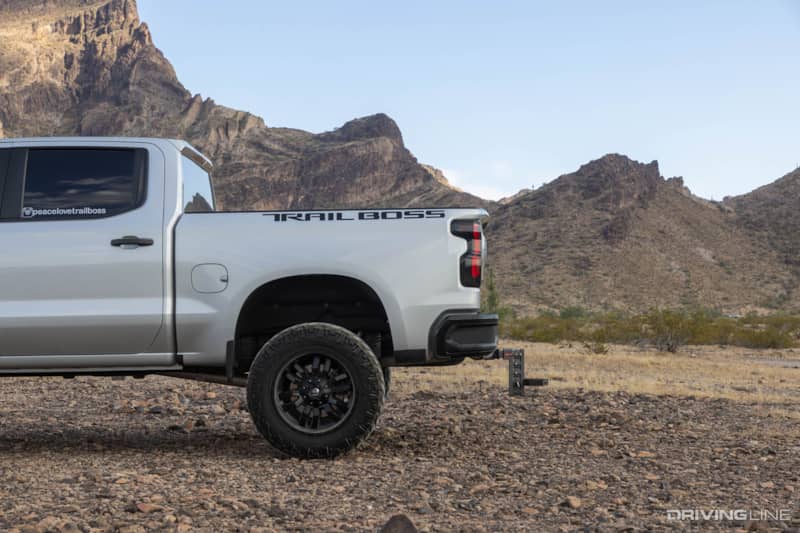 And they are all fitting upgrades for a realistic build that's part daily workhorse and part recreational toy.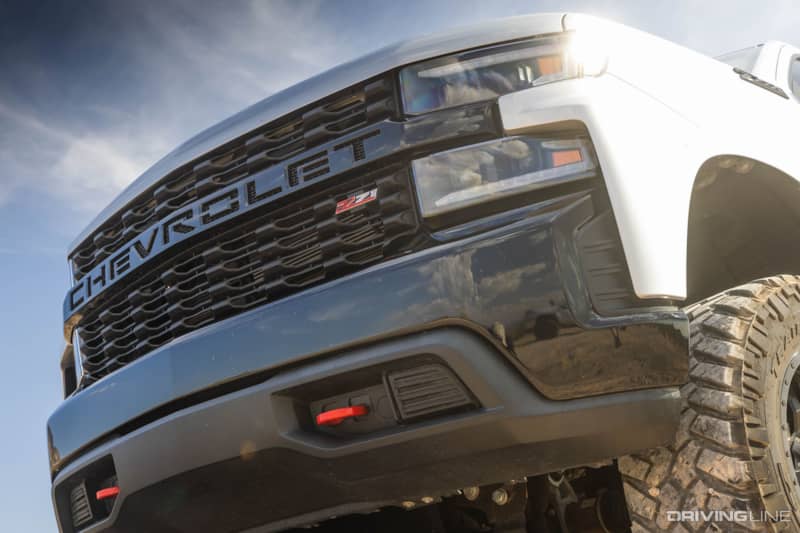 More to Come
As with so many enthusiasts we talk to, Taylor says one of the best things about the truck has been all the new relationships and connections it's provided through the @TrailBossNation and @PeaceLoveTrailboss social media accounts.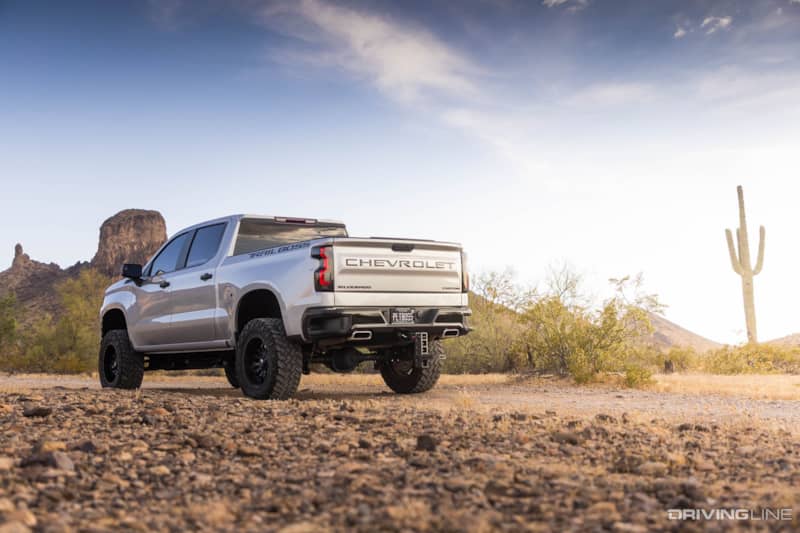 He also tells us there's more to come on the truck, including a set of larger 37-inch Trail Grapplers on 22 or 24-inch wheels, which will naturally require an even more aggressive 7 or 9-inch lift.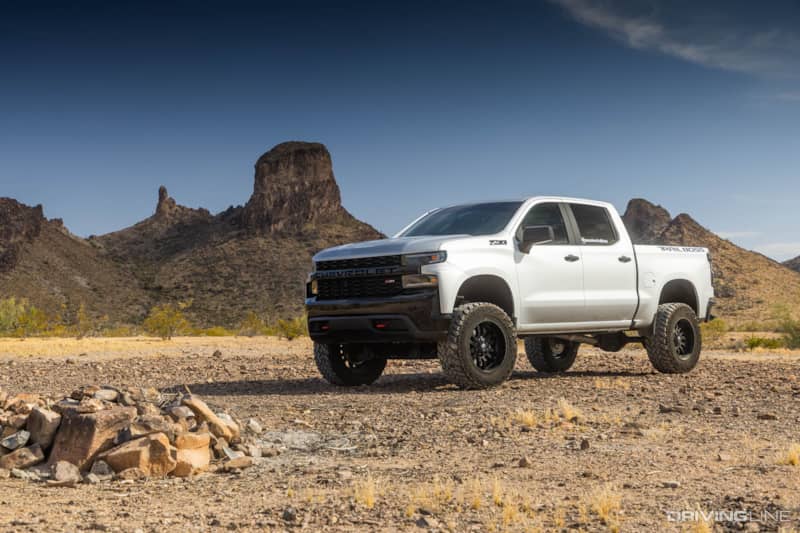 What can we say? Bigger is better when you are the Trail Boss.