Jax: Alpha Motors creates the first factory "Safari" EV
California EV start up Alpha Motors looks to stand out from the the other electric cars on the market with its recently unveiled Jax electric crossover. Jax, which stands for "Junior All-Terrain Crossover," is a safari version of the Ace coupe that the brand debuted in fall 2020.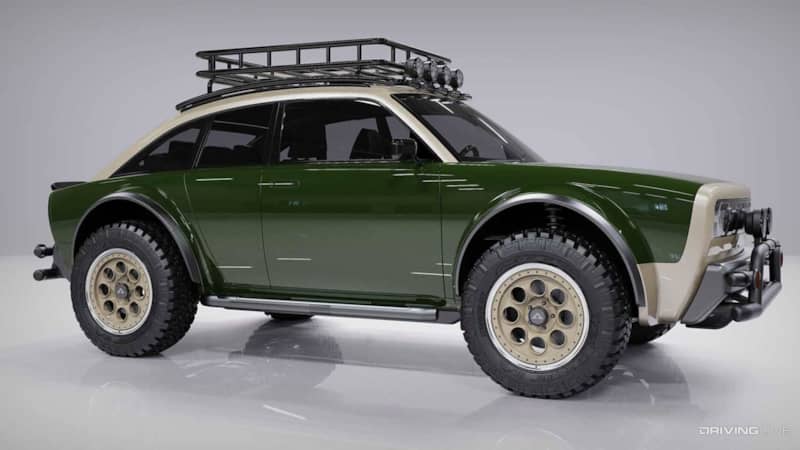 Different Design Direction
Unlike most EV's that feature an uninspiring jellybean design, the Jax highlights the styling of a vintage sports car. Based on their recently debuted, Ace coupe, Alpha Motors capitalizes on the whole safari trend of making a car look ready for getting off-road. Adding to the classic look of the Ace, the Jax adds a roof rack, front and rear push bars and fog lights.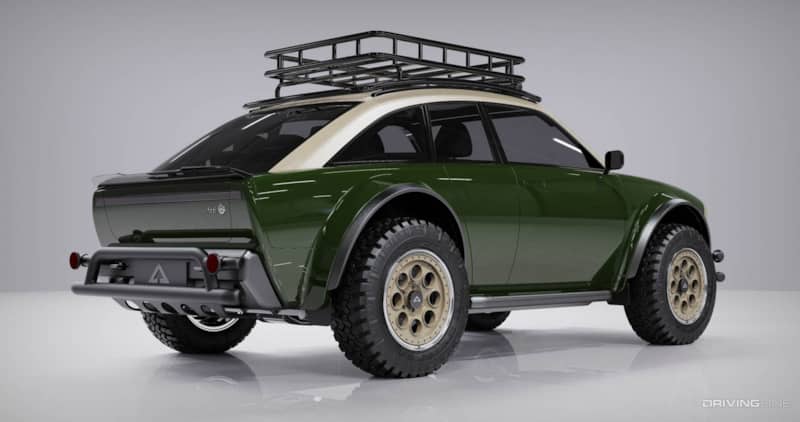 More than Just Good Looks
The Jax doesn't only look the part. With its lifted stance and big fender flares that surround artist-rendered big Nitto Trail Grapplers at all four corners, you know Ace isn't messing around when it comes to going off-road.
Though it looks like a classic coupe, it features two rear suicide doors which make getting into the back seats much easier. Once inside, you'll find a minimalist interior. Two digital screens hint at its EV nature. Plaid seats and fabric door pulls hint at the fun to drive nature.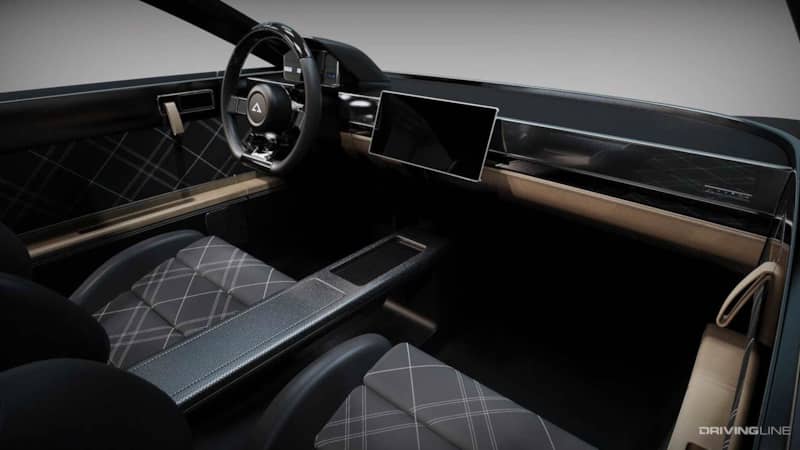 Hood Space?
Under the hood of the Jax, you wont find a tunable revvy motor, but instead a front trunk storage space.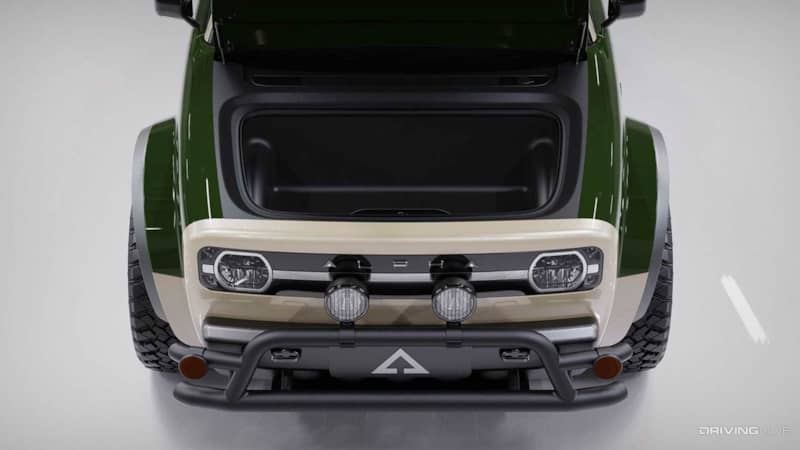 Powering the Jax, Alpha envisions the vehicle in two versions—with a single-motor powertrain or with a more sophisticated AWD system.
With the latter, it should be capable of towing 1,850 pounds and accelerating from a standstill to 60 miles per hour in about 6.5 seconds. The targeted range at a single charge of the batteries is 250 miles.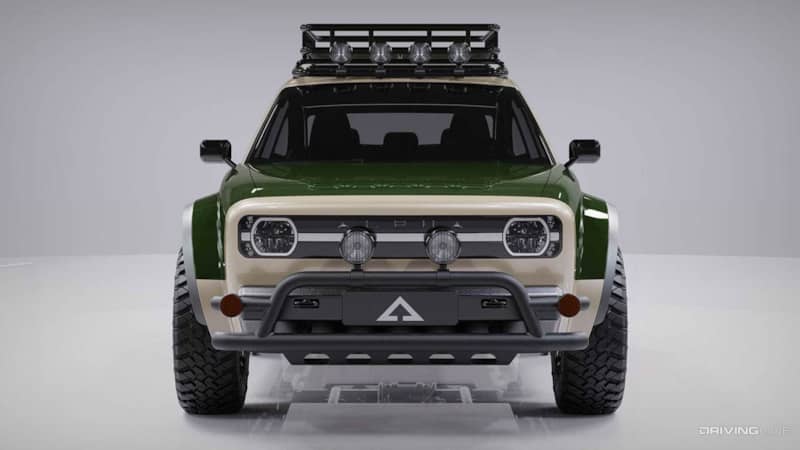 Alpha says it has designed the Jax for "consumers looking for solid four-wheel-drive performance without the carbon emissions." At this point, it's still being described as a concept but Alpha says it is already accepting early orders for it.
The company hasn't disclosed its actual production plans but the Jax will start from $38,000 when it goes on sale. Reserve yours now