Meet the Alpha Wolf: An All-Electric 1980s Pickup Truck Throwback
With the growth of the electric vehicle segment in recent years, we've seen countless new companies emerge hoping to gain ground during what's shaping up to be a transitional period for the auto industry.
And with new shifts in both vehicle tech and production methods, many of these newcomers have shown electric vehicles which are quite unique.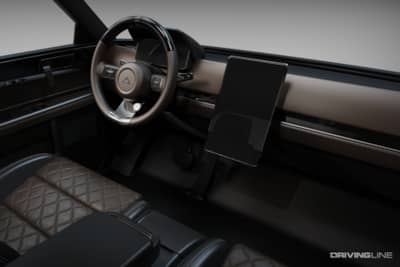 One of these companies is Alpha Motor Corporation, who in recent months has shown a handful of EVs that have a distinctly different look and style than the swoopy crossovers that most brands are pushing. And their latest release just might be the most promising.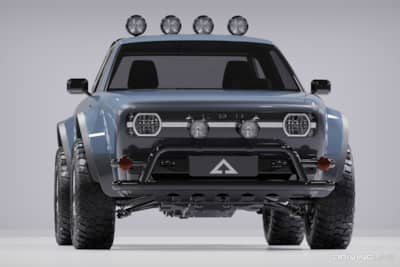 The Wolf
It's called the Wolf, and as you can see it looks poised to enter what could eventually be a crowded electric pickup truck market. But rather than pursuing the larger, and lucrative full size truck market—Alpha calls the Wolf a "utility truck" with two-passenger seating.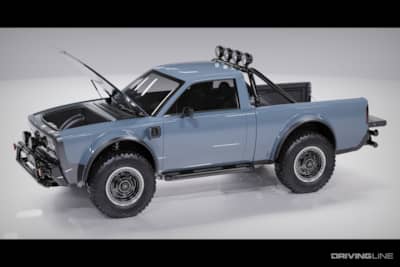 Platform Sharing, Decent Performance
Built on the same platform as the recently announced Alpha Jax, the Wolf will feature either front-drive or AWD layouts, with a targeted driving range of 275 miles. 
According to Alpha's dimensions, it will be nearly two feet shorter than a Ford Ranger—which is one of the smaller pickups you can currently buy in America. And as with most electric vehicles, it should be quick with a claimed 0-60 time of 6.2 seconds.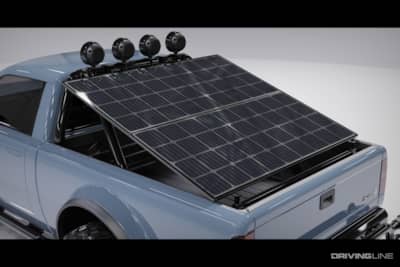 But what really makes the Wolf interesting is its styling. Its boxy and simple, and in the off-road spec shown on the rendering it very much looks like a Datsun 720 pickup, 1980s Chevy S-10 or any other number of "minitrucks" from the old days.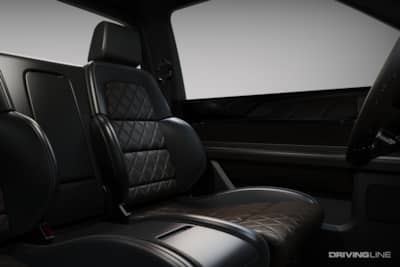 For those who miss the days when small pickups were actually small, the Wolf looks like it could be a winner. Pricing will range from $36,000 to $46,000 before any tax credits and incentives, surely putting it on the cheaper side of the electric pickup spectrum.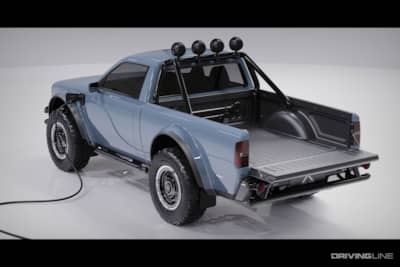 That's important because affordability, along with the "want" factor are going to be needed to help EVs bridge the gap into both the mainstream and enthusiast markets.
As with the rest of the recent concepts from Alpha Motor Corporation, here's hoping the Wolf becomes a reality.