JLs On The Trail: 10 Things We've Learned 'Wheeling with the All-New Jeep Wrangler
We learned two important things while attending the 2018 Easter Jeep Safari. One: Always put sunscreen on your ears (ouch). Two: The 2018 Jeep Wrangler JL may be the best Wrangler ever produced. That's a big statement, we know. However, spending a week on the trail with an assortment of them has taught us a good bit in a very short period of time. While there's never a truly one-size-fits-all build formula when it comes to a Wrangler, we have learned some pretty critical information in regards to the JL.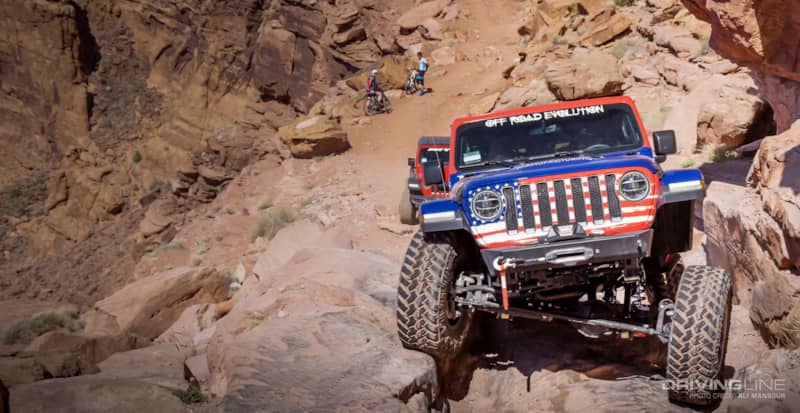 1. Turbo Power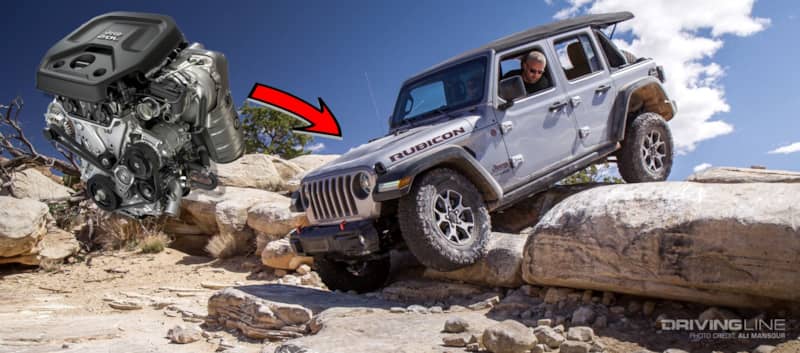 The Jeep Wrangler has traditionally always had a four-cylinder option, and for 2018, a four-popper is back! This time, it's paired with a factory turbocharger—a first for a Wrangler. We got to spend some time on the trail with the new 2.0L and were impressed with how lively it was with just a little bit of throttle input. There's a bit of turbo lag, but thanks to the eight-speed transmission, it's no slouch out of the hole. Considering it's rated at 270hp and 295 lb-ft of torque, there's a lot to like on paper about the 2.0L. Would it be our go-to over the V6 or even the 3.0L EcoDiesel option that's on the way? That depends on what you're looking to get out of the Jeep. If you don't mind voiding your warranty, we think the turbo inline-four is going to have some great aftermarket tuning potential (we hope at least). It could also prove to be the fuel-economy boost the Wrangler so desperately needs.
2. Low Lift & Big Rubber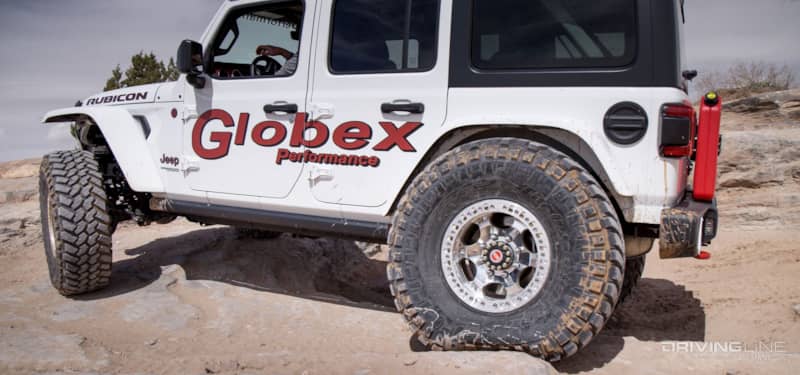 Maintaining a low lift height with a large tire is one of the reasons why the Jeep Wrangler remains one of the most prominent off-road build platforms. Unless you're going mud bogging, there's never a good reason to have an excessive amount of lift. The JL's large wheelwell openings have proven to be accommodating for 37- and 40-inch tall tires with very little lift. The highline fenders that come standard on the Rubicon seem to be the ticket for those wanting to run as little as 2.5 inches of lift and 37s. Removing the plastic sub fender on the JL has also proven effective to gain more room.
3. Transfer Case Upgrade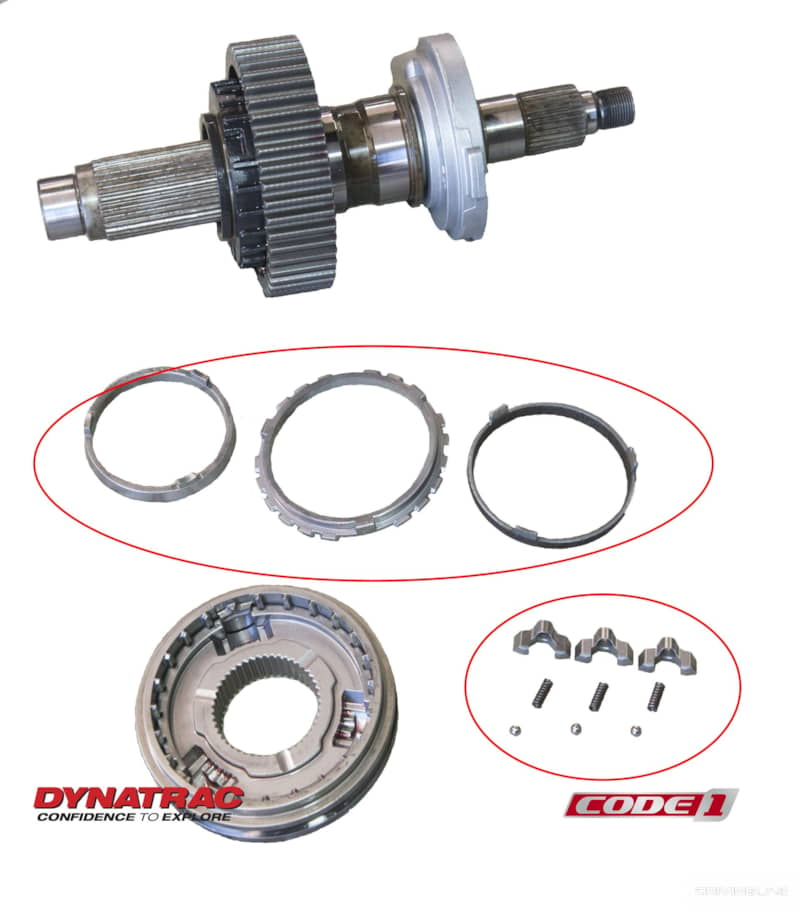 For those looking to yank out the factory axles in favor of an aftermarket set, be aware that you'll need to split apart your transfer case. This is to remove the synchronizer (technically the synchronizer internals). The synchronizer works with the front axle disconnect to allow the four-wheel drive system to smoothly engage. We've found that failure to remove the T-case syncro internals can make for a challenging time engaging four-wheel drive (when a non-stock axle set is present). There is a work around, but it's not the perfect fix. The first JL to report this problem was the Dynatrac Code1 JL build. You can read about the T-case upgrade here.
4. More Sensors = Less Problems?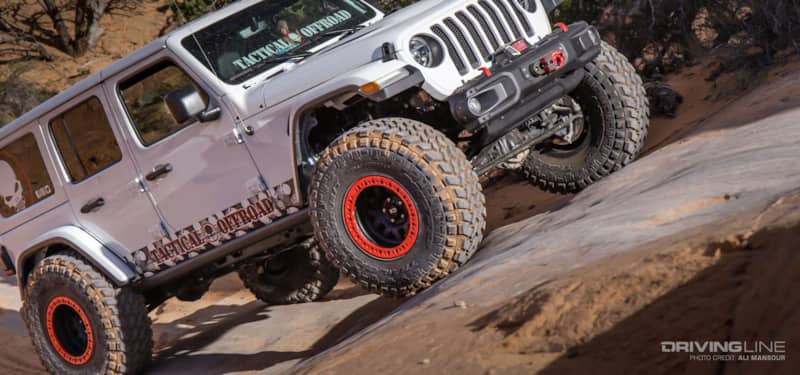 As you probably guessed, the newest Wrangler has more advanced sensors than the outgoing model. However, this isn't necessarily a bad thing. Unlike the JK, the JL has a transmission sensor that reads the output shaft speed in addition to the wheel speed sensors that are similar to the previous generation Wrangler. The plus side of the additional transmission sensor is that we're hearing less issues of limp-home mode scenarios, which were more common in the JK when larger tires were present without being re-calibrated. This means you can bolt on a larger set of treads, without having to install a programmer. Although, you still should (more on that below).
5. Calibration Is Here!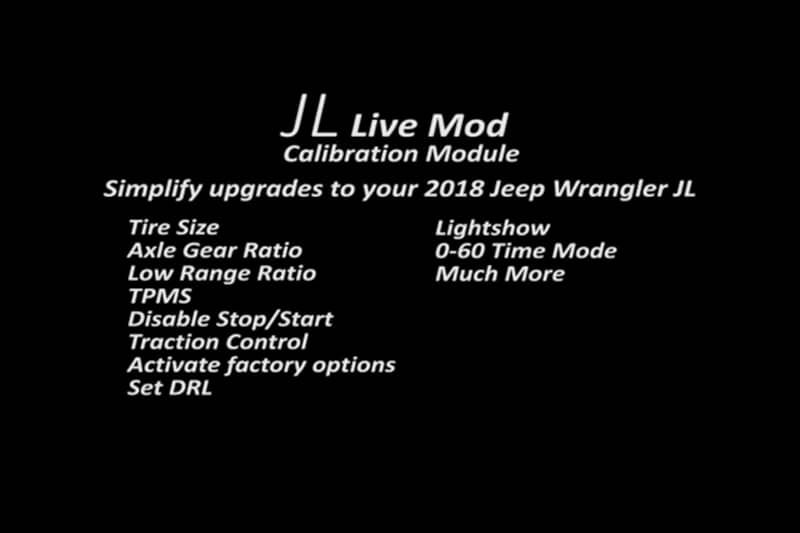 If you're going to change tire size or differential gears, your JL will absolutely work better if you can input those new figures into the computer. As of now, it looks like the first group to give JL owners this option is Dakota Customs. Its new calibrator allows you to adjust tire size, axle ratios, TPMS and more. There's even a fun lightshow feature which you can check out in the video here.
6. Axle Strength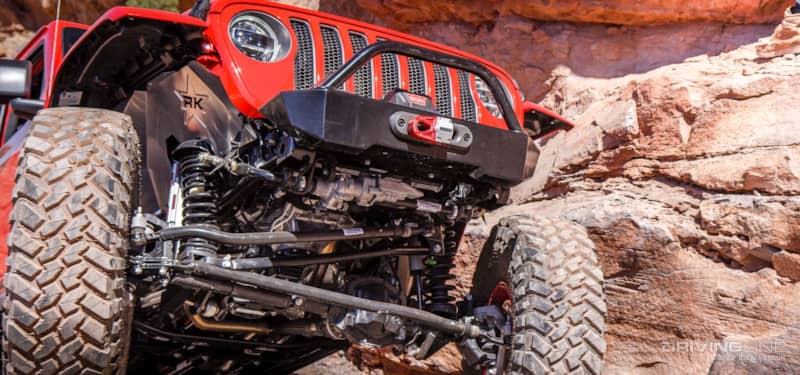 In the JL, Jeep engineers addressed two of the major short comings of the JK axles—the housing and brackets. However, Jeep has brought back a feature we haven't seen on a Wrangler since 1995: a front axle-disconnect. This feature is on all front third Generation Rubicon Dana 44 axles and the new-style front Danas on all other models. Aside from the aforementioned improvements, the new Dana axles are fit with a new style electronic selectable locker in Rubicon applications and a gearset that's designed to apply more contact between the ring and pinion. So far, we've seen the Rubicon JL axles hold up to a 37-inch-tall tire without failure. We've even seen some pushing the limits of the Rubi axles with 40s! Not something we would advise. Time will tell how they will hold, but after seeing the Rubicon JLs get punished off-road, we're pretty impressed out of the gate.
7. The 8-Speed Is Great, Except…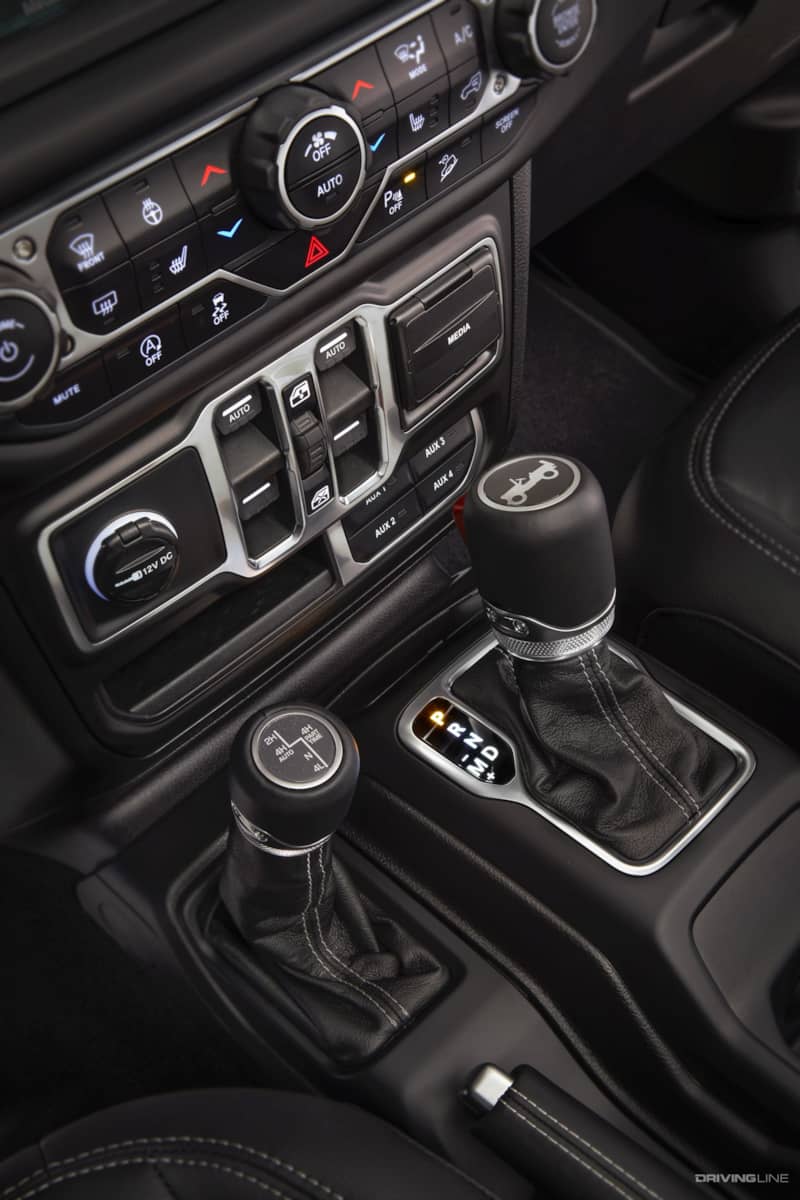 Mating the ZF eight-speed transmission to the 3.6L is exactly what the Wrangler needed to make the V6 really come to life. Jeep has been pairing eight-speed transmissions with the Grand Cherokee for years, and one is also found behind the pavement-peeling Dodge Demon. The only real complaint so far comes from those in low range. This is more for Rubicon owners than the other Wrangler models. With a 4.71:1 first gear, some owners are complaining it's almost too low when paired with the Rubicon's 4:1 transfer case. Yes. There is such a thing as too low of gearing for off-road. Aside from inching your way across a technical rockcrawling section, there's not much need for extreme transfer case gearing with that low of an available first gear. Thankfully, there's a new six-speed manual option for those looking to have more gearing control on the trail.
8. Still a Smoke Show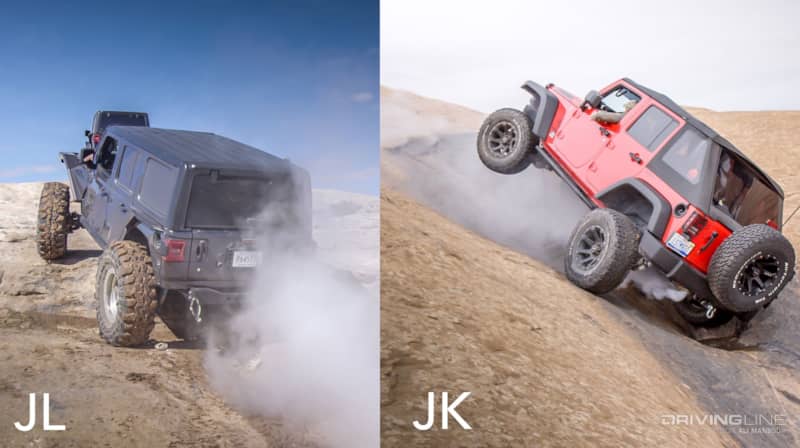 One thing we had hoped Jeep addressed with the 3.6L engine is the little issue of oil getting sucked in through the PCV valve during extreme climbs. The issue can be seen when you're climbing a very steep hill or obstacle. As you sit at the extreme climbing angle, oil gets dumped into the intake via the PCV valve causing white smoke to billow out of the exhaust. This can be damaging to the engine if allowed for a prolonged duration. Don't worry, this isn't going to happen pulling up a steep driveway, but it is something that you need to be aware of on the trail.
9. Wind Noise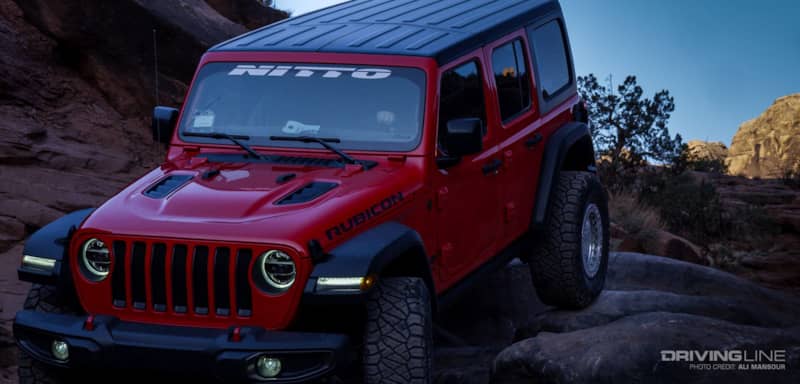 Wind noise and leaks are something Jeep battled with on the JK platform. While we haven't learned of any leaky tops yet, we are hearing one common complaint for JL owners with hardtops—wind noise. In fact, many that are having the issue are upgrading from JKs and stating they find the new JL with the hardtop to be louder! This may be a fitment issue or slight growing pains with a new model, but it's probably something Jeep was hoping was a thing of the past.
10. More Travel Out of the Box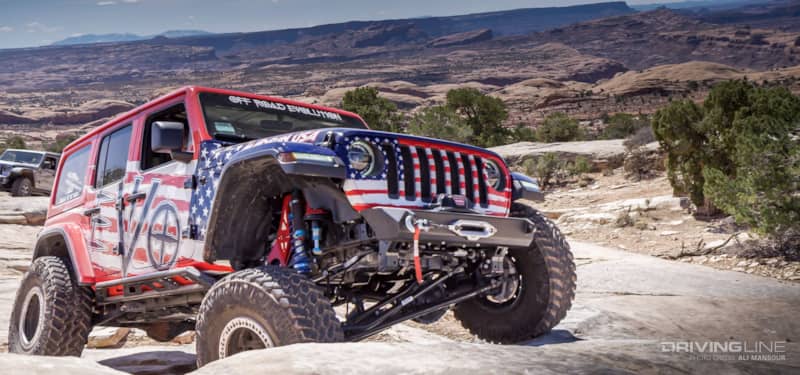 The JL's suspension is similar to the JK in many ways, but the increased bracket sizing and shock placement has opened it more for increased travel potential. So much so that we're already seeing bolt-on suspension systems capable of netting over 15 inches of travel! More travel equates not only to a better ride, but the ability to keep the tires firmly planted on the ground. Remember, tires on the ground means traction and stability. We recommend doing your research when it comes to suspension systems as this is going to be an area that manufactures may vary wildly from one to the next.
Want to see some JLs in action? Check out a video of extremely modified ones tackling one of Moab's most iconic trails: Cliffhanger.