King of The Hammers Wrap Up [VIDEO+GALLERY]
Finishing off what's been a month of Ultra4 racing with Nitto King of The Hammers presented by 4 Wheel Parts taking place the first week of February, we saved a little bit of the best for last. After reporting to you from Hammertown live, we at DrivingLine had a lot of dust to clean out of our ears and camara lenses and thousands of photos to rifle through and edit. While there are always too many stories to be told from the lakebed, we made a dent - from live race coverage, recaps, an inside look into preparing for KOH, or some of the other stuff that goes on around Hammertown, plus much more. Before we pack away our memories completely, we've saved one last morsel from King of The Hammers...not just a 100+ image gallery, but also a journey alongside Nitto's top drivers as they battle their way through the toughest one-day off-road race on the planet. Because no matter how many awesome pictures you've seen, or even if you were at the race live, there's no way to keep track of the all inside stories of the racer's journeys.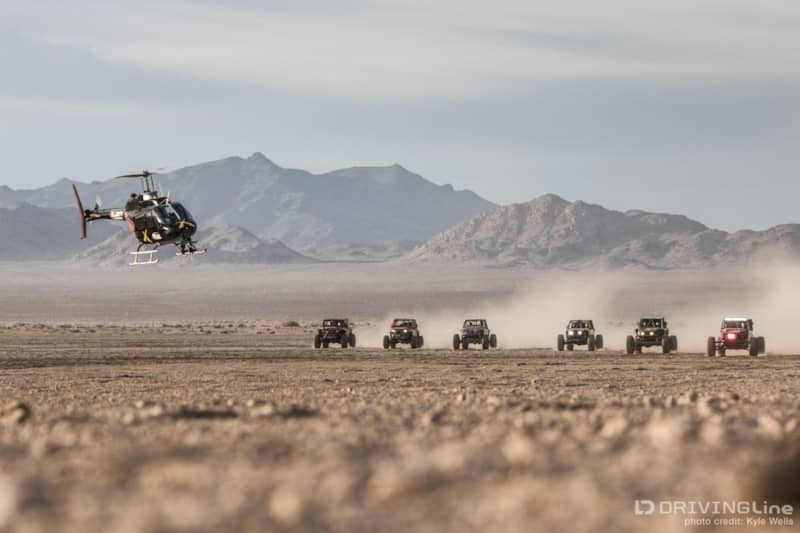 Thumbs up to all of the 17 drivers who finished, 2015 was the toughest year yet! Congratulations to winner Randy Slawson, 2nd place finisher Erik Miller, and 3rd place Levi Shirley. Browse through the following gallery to find your favorite driver!