King Soft Roader? 2022 Subaru Outback Wilderness vs. Cherokee Trailhawk, RAV4 TRD Off-Road & Bronco Sport Badlands
Now that Subaru has jumped head first into the fray with its new Outback Wilderness, now seems like a good time to see how this upgraded wagon/crossover stacks up against other modern crossovers that are geared toward off-road use.
While it could technically compete against many vehicles we've rounded up, these are three that are also special off-road models that feature a number of equipment upgrades over their standard counterparts.
Subaru Outback Wilderness vs Jeep Cherokee Trailhawk
First we see how the Outback Wilderness compares to the oldest entry of this group, the Jeep Cherokee Trailhawk. Up until recently the Cherokee Trailhawk was hands down the most off-road capable compact SUV and it still stacks up well against its new competition.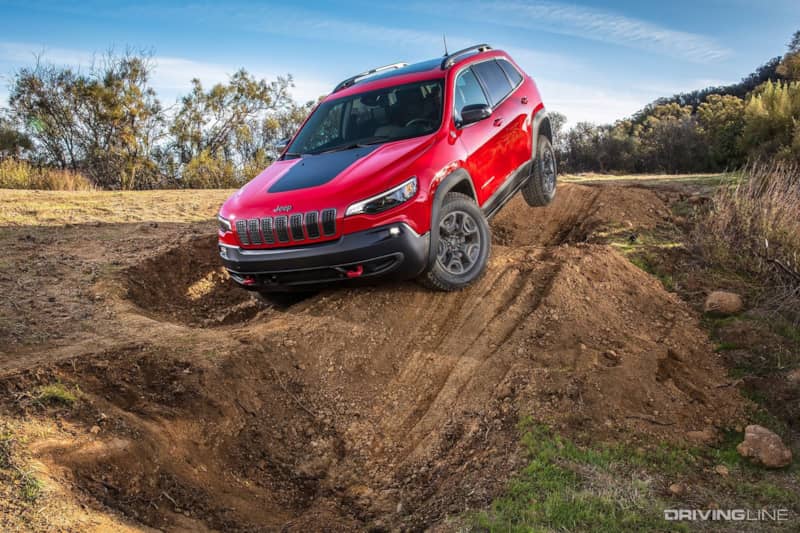 That proven off-road capability is going to be a plus for the Cherokee Trailhawk, as are two different engine options a 2.0L turbo four or a 3.2L naturally aspirated V6, with both comparing well to the Outback's 260hp 2.4L turbo boxer.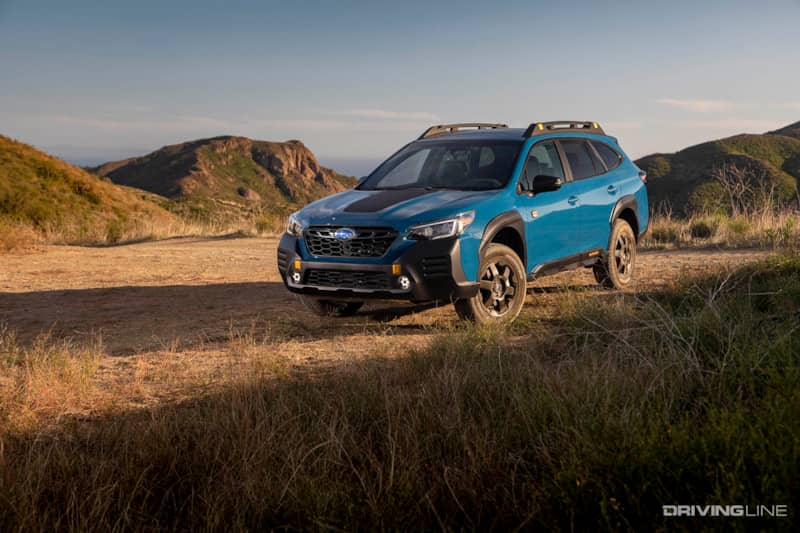 The Cherokee also has an impressive tow rating for the segment, able to pull up to 4,500 pounds. In comparison, the Outback is only rated to tow 3,500 pounds.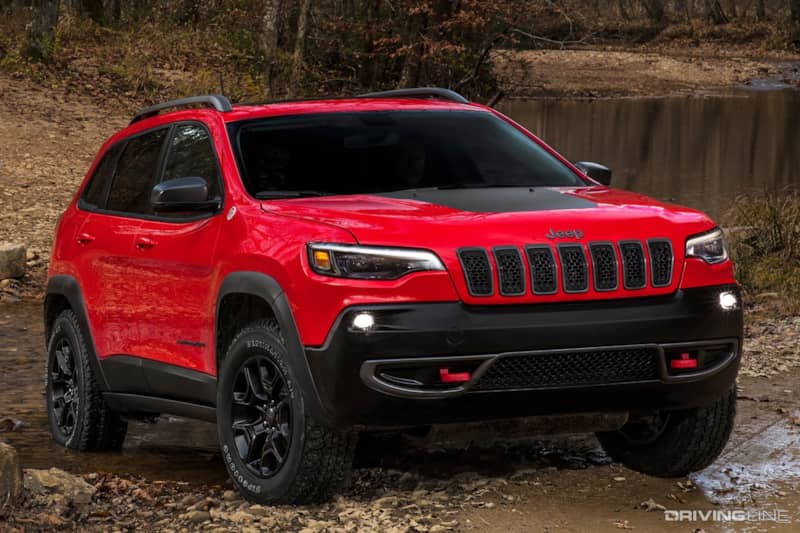 Compared to the Outback Wilderness, which is still essentially a lifted station wagon, a Cherokee Trailhawk will provide more of "traditional" SUV look and feel and a smaller overall footprint albeit at the expense of interior space and practicality.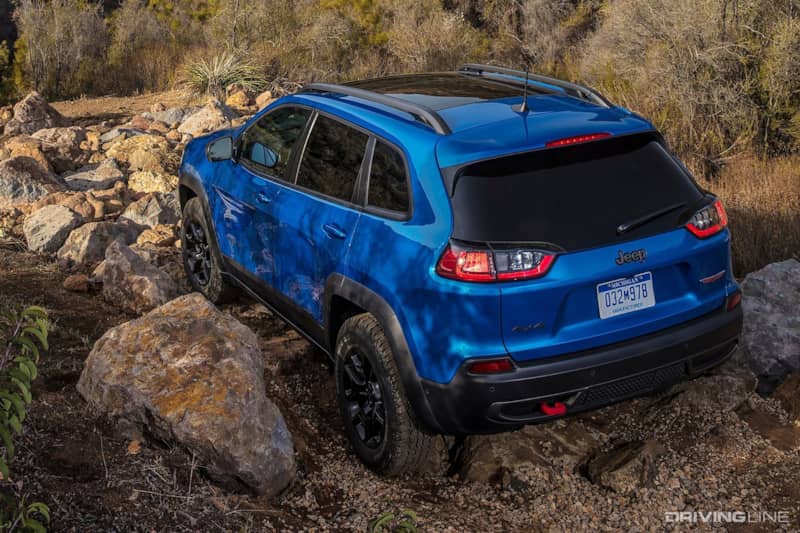 Last but not least, the Outback was all new for 2020 while the current Cherokee platform has been around since 2014, meaning that it's starting to show its age.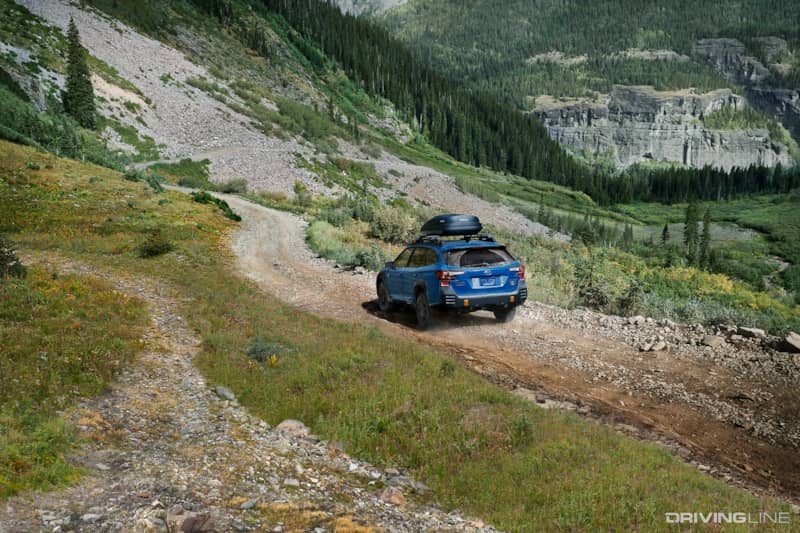 The Cherokee Trailhawk does deliver value though, with a starting price under $36,000 before any discounts. The Outback Wilderness will likely be closer to $40,000 when it goes on sale.
Subaru Outback Wilderness vs Toyota RAV4 TRD Off-Road
Next we get to a competitor from another Japanese automaker, the Toyota RAV4 TRD Off-Road. The TRD model is the most rugged version of the ultra popular RAV4. It starts as a RAV4 Adventure model with its upgraded AWD system and then adds upgraded TRD suspension, special wheels & tires and unique branding to up capability and style.
As with most of Toyota's off-road oriented products, the RAV4 TRD Off Road combines great reliability and its scaled down 4Runner looks give it plenty of street cred, but is it the best choice in the segment?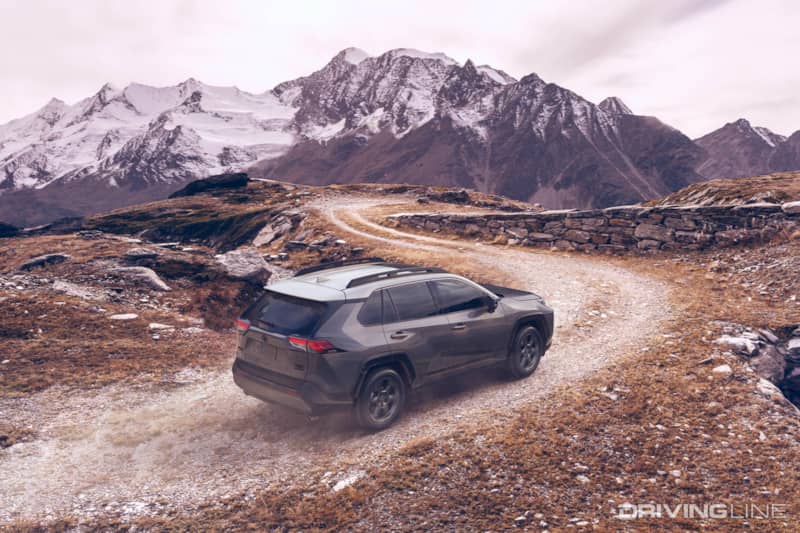 When compared to the competition the biggest downside of the RAV4 TRD has to be its power. It uses the same 2.5L naturally aspirated four-cylinder as the rest of the RAV4 lineup, unlike the Outback's turbocharged 2.4L.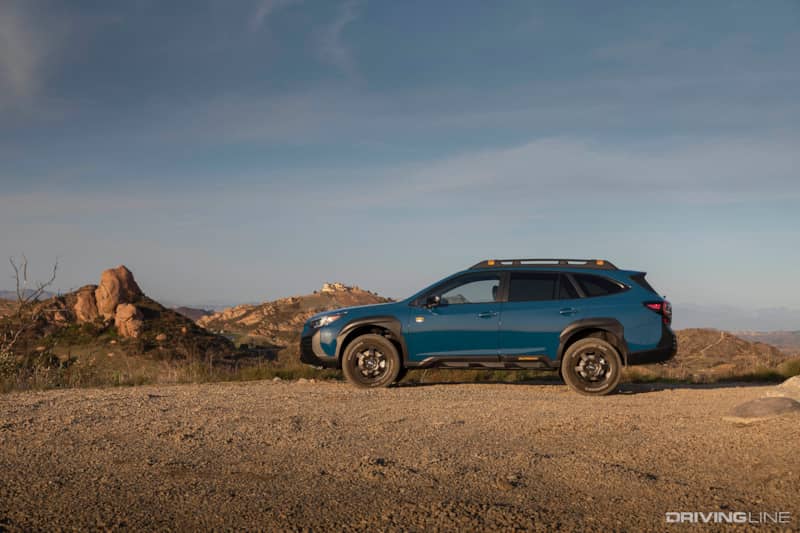 At just 203hp it's significantly less powerful than the competition. It's tow rating though, comes in the same as the Outback Wilderness at 3,500 pounds.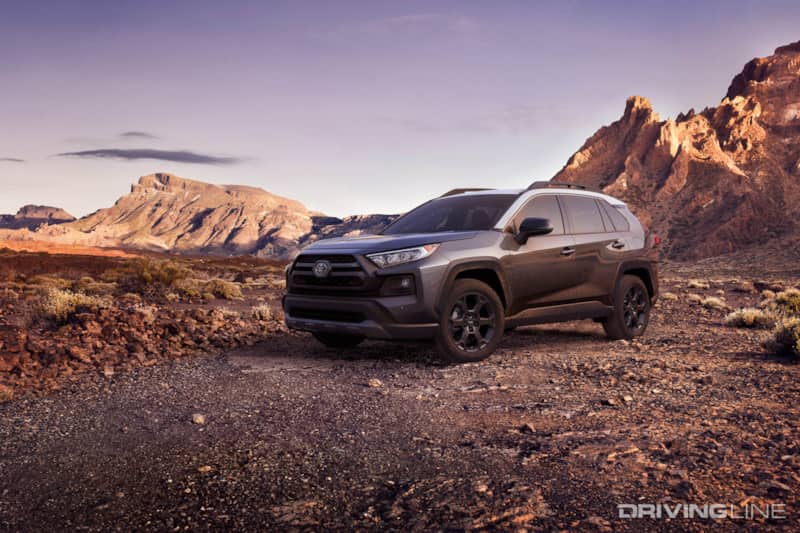 Price wise the RAV4 TRD Off Road comes in the same as the Cherokee Trailhawk starting just under $36,000 before you start adding options.
Subaru Outback Wilderness vs Ford Bronco Sport Badlands
Last we get to what might be the Outback's toughest competition, the Ford Bronco Sport Badlands, a vehicle that is looking to rewrite the book on what a compact SUV can do off road.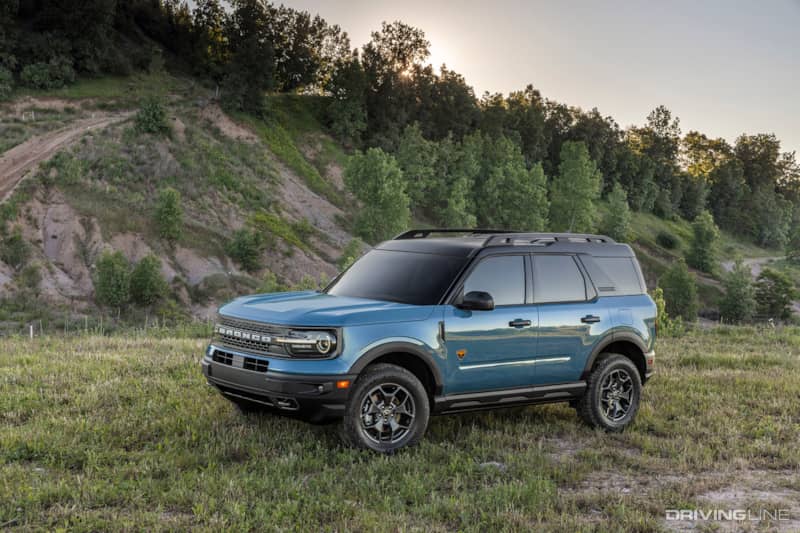 Power wise they come in quite close, with the Bronco Sport's smaller 2.0L EcoBoost engine coming in at 250hp, 10 less than the Outback's larger 2.4L four-cylinder.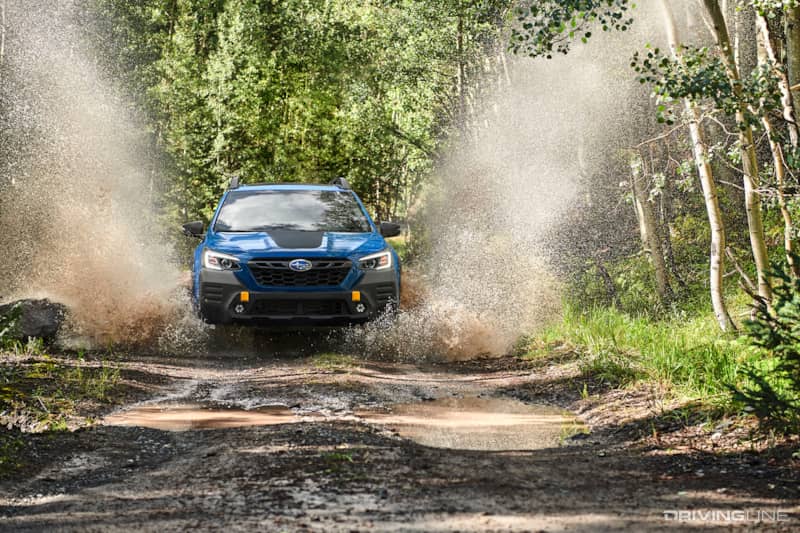 Towing capacity is one area where the Bronco Sport Badlands falls behind with a rating of just 2,200 pounds, more than a thousand pounds less than any other vehicle from this group.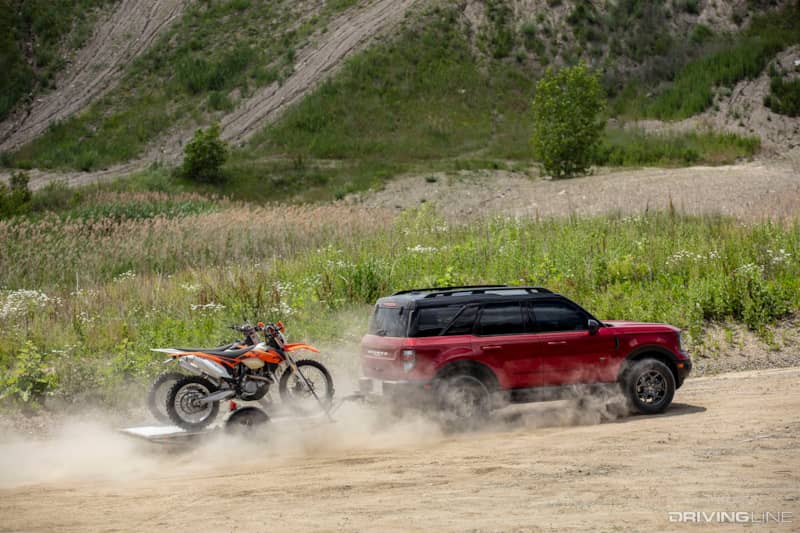 Affordability looks to be in the Bronco Sport's favor, with the Badlands model starting at just over $34,000 making it the least expensive of the group and likely several thousand dollars cheaper than the Outback Wilderness.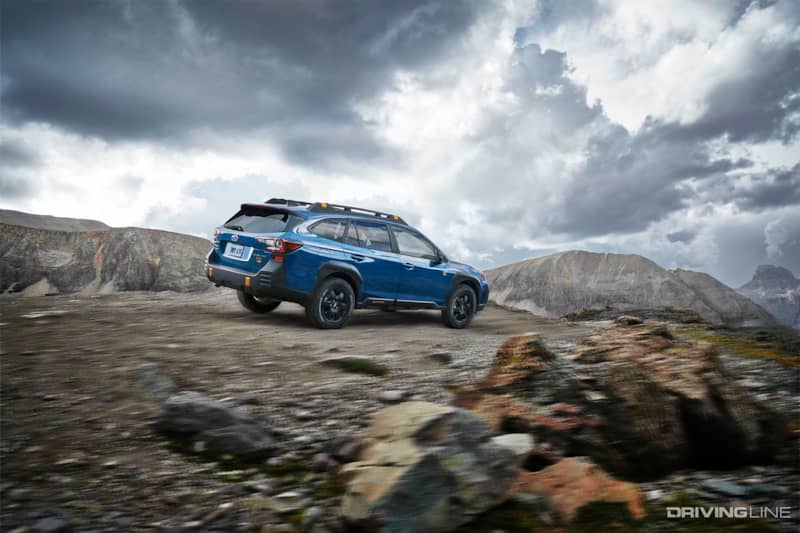 Styling wise, the chunky, retro-inspired "Baby Bronco" has a totally different look from the lifted wagon vibe of the Outback Wilderness, although the Outback is a larger and more spacious vehicle overall.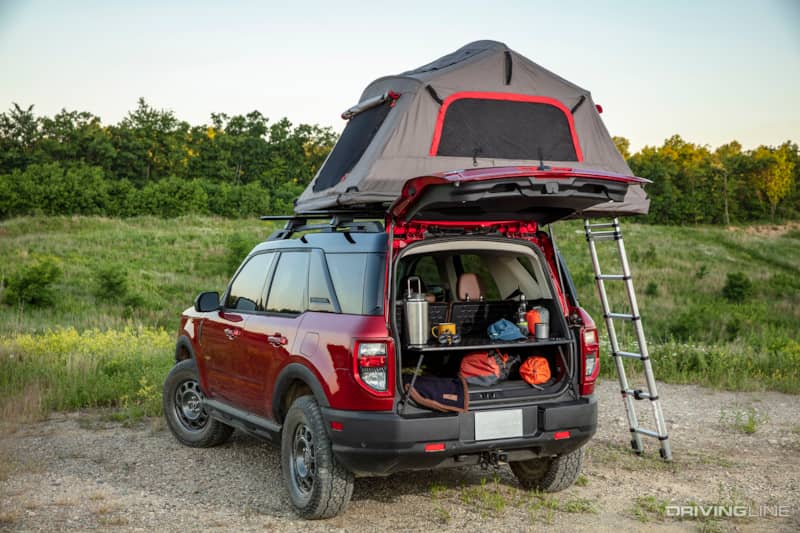 As with any major vehicle purpose, it will all come down to personal preference but it's hard not to see the Bronco Sport Badlands giving the Outback Wilderness it's toughest competition.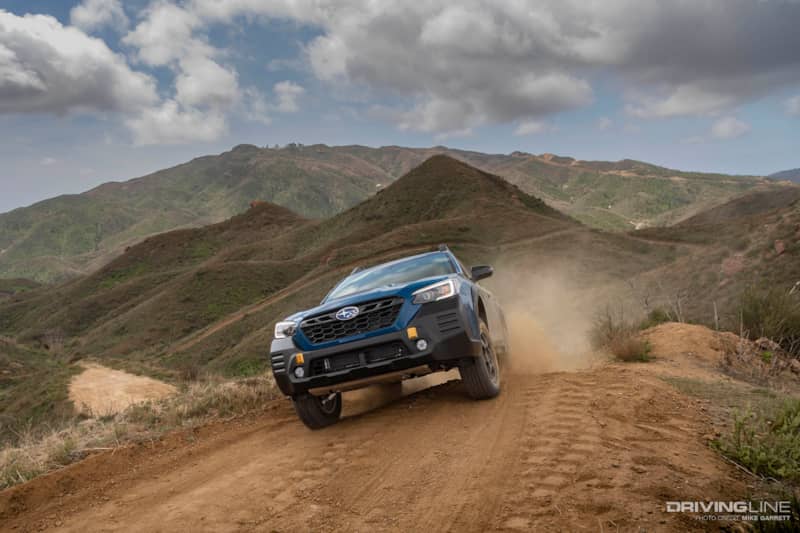 No matter your choice, we are excited to watch this segment continue to grow as "soft roading" becomes more and more popular.
More From

Driving Line
Want to know exactly sets the Outback Wilderness apart from the standard model? We've got it all right here.