Electric? Gas? Or a Bit of Both? How I Chose a 300HP Crossover For My New Family Car
Crossover SUVs. They are ubiquitous today, and as an auto enthusiast its not uncommon to see the typical modern crossover as a boring appliance on wheels good for nothing else but commuting around town in a slightly higher seating position than in your typical sedan.
But as we outlined a few weeks back, crosssovers can be a lot cooler and more interesting than you might think. And with my family recently growing from three to four, my wife and I—like many car buyers these days— found ourselves searching for one of these crossovers as an upgrade from our Honda Clarity hybrid sedan.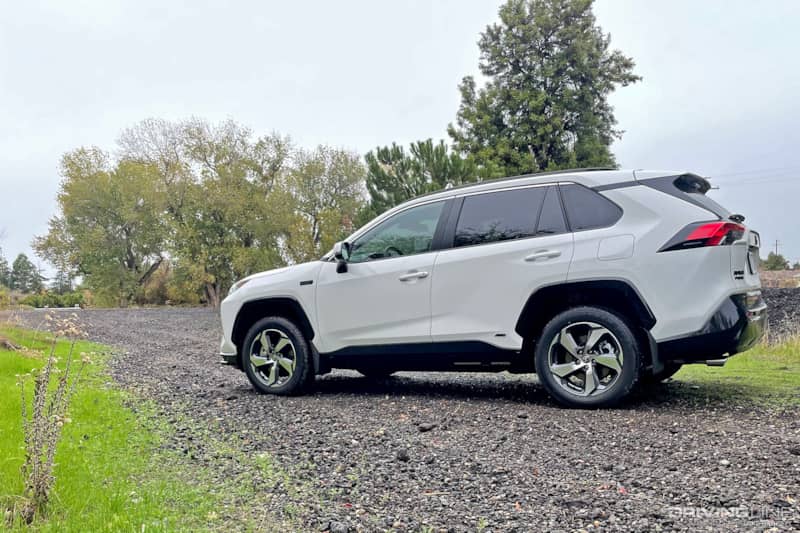 Like most crossovers, the primary use for this vehicle would be city use. Getting my wife to work and back, hauling the kid(s) to preschool, shopping, road trips etc. Any crossover would have done that job, but being a gearhead, I couldn't help but want a family car with a little more excitement to it.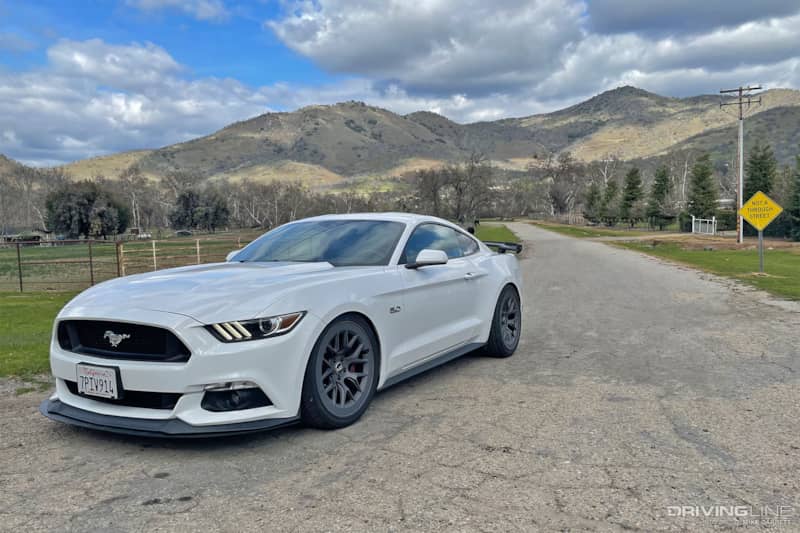 It wouldn't be need to be a dedicated enthusiast car. I currently have a '16 Mustang GT for on-pavement thrills and an old Lexus GX470 for more "serious" off-roading. But something with a reasonable fuel economy, room for a small family, AWD for a bit of off-road prowess and hopefully a little personality would be ideal.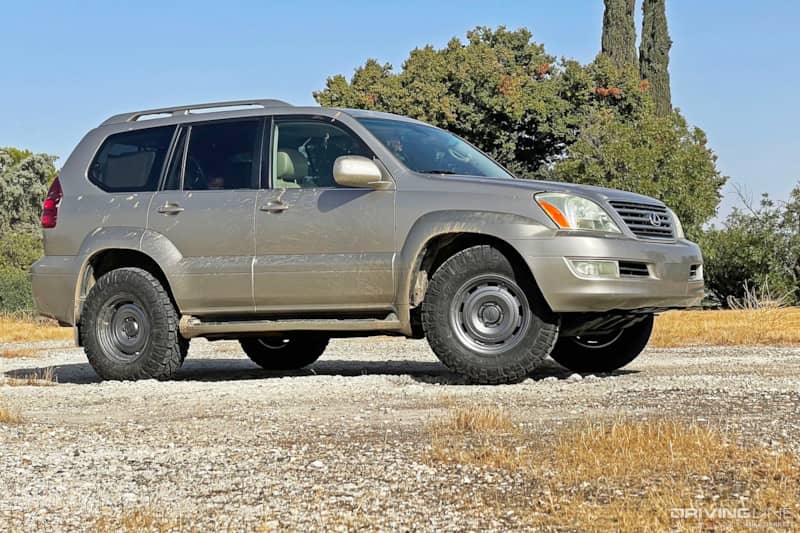 And having had an EV or plug-in hybrid in our household for the last several years, something with a bit of electrification would also be a plus if possible.
The hunt was on. And after looking at many candidates, navigating a low-supply new car market and weighing the pros and cons of each one, we narrowed the list down to a few choices and settled on what we think
is a pretty clear winner.
Here are the candidates and the ultimate victor.
Mazda CX-5
Ever since its debut in the early 2010s, Mazda's CX-5 has been considered one of the top enthusiast-oriented small crossovers, with some calling it the "Miata of CUVs." With handsome styling, great handling and an affordable price the CX-5 was well worthy of a spot on our shortlist.
While the earlier versions of the CX-5 didn't have an abundance of power, the addition of the optional 2.5L turbocharged four-cylinder in recent years has helped give this crossover the power to back up its athleticism.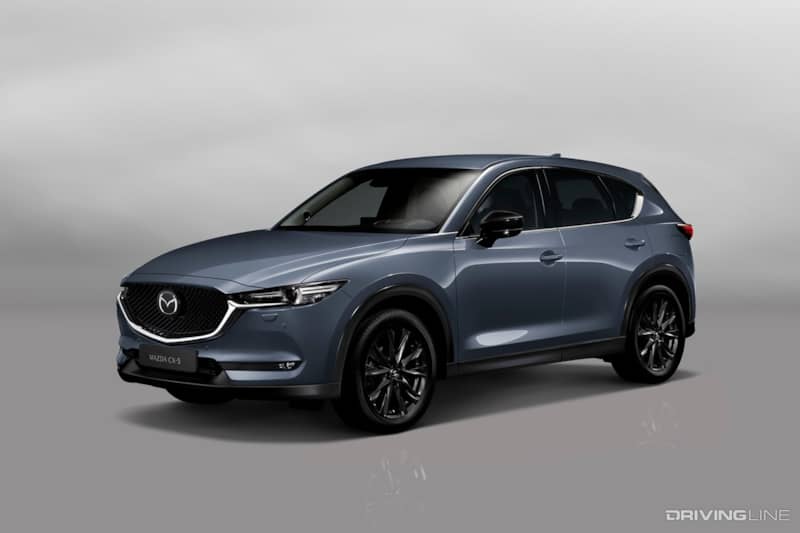 Ultimately, the CX-5 was ruled out because of its relatively small interior dimensions, the mediocre fuel economy of the turbo engine and the fact that it's starting to get a little long in the tooth.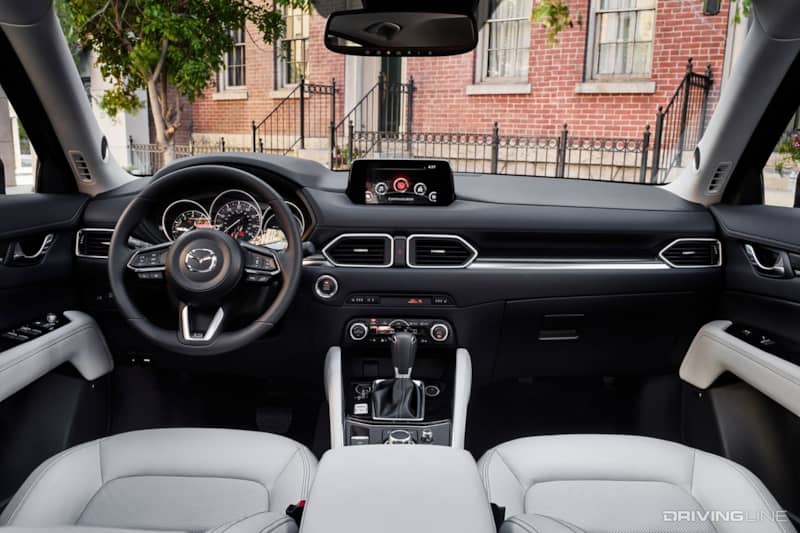 Ford Bronco Sport
When it comes to the crossovers that aren't long in the tooth there's the Ford Bronco Sport. With its great looks, stout off-road capability and available 2.0 EcoBoost engine the Bronco Sport checks plenty of boxes in the "cool crossover" competition.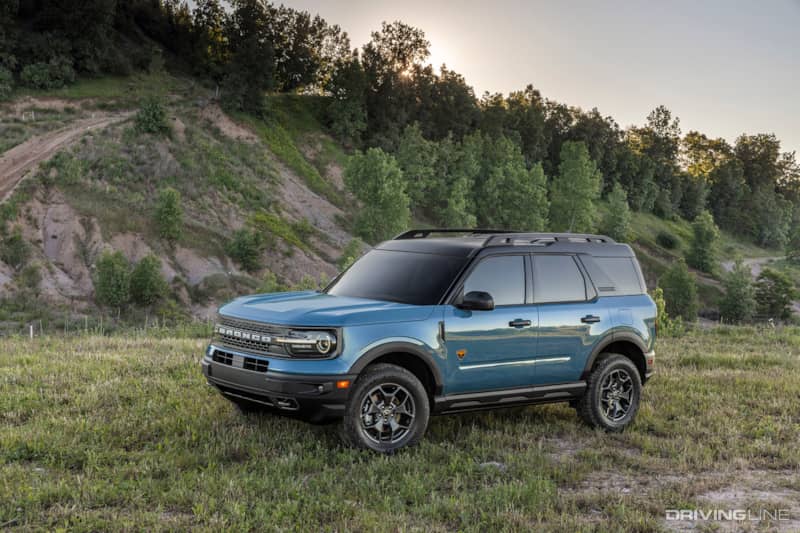 Ultimately there were a couple of issues that eliminated it for us, chief of which was the size. While the Bronco Sport's small footprint makes it easy to park and a lot of fun on the trail, it's interior space was just a little too small for full time family use with two young kids and all their gear.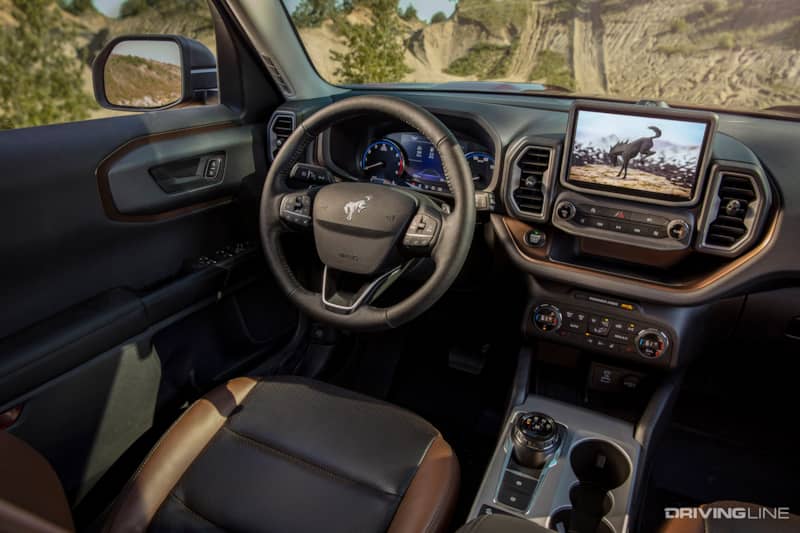 The other hangup was that after having a couple of different electric or plug-in-hybrid cars over the last several years, the idea of going back to a gasoline-only commuter/daily wasn't appealing.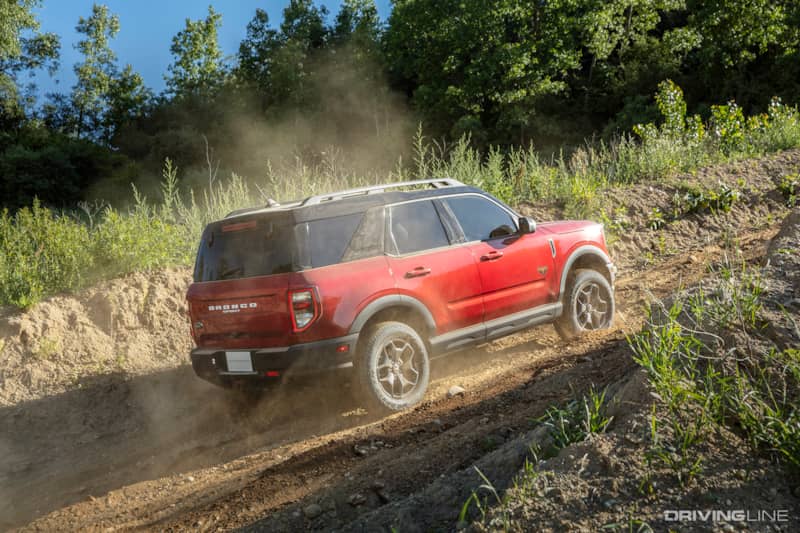 This isn't for any environmental or moral reasons, and while it's nice saving money not buying gas, the biggest factor for us was simply the ease of being able to charge up at home, avoiding gas stations altogether and enjoying silent, torquey electric motoring around town.  
Ford Mustang Mach-E
So that brings us to our next contender, which also happens to be a recent addition to Ford's lineup—the all-electric Mustang Mach-E. On paper it seems perfect for our needs: a nice crossover size, no need to buy gas, has some personality, good handling and performance—and it would certainly be neat to park a Mach-E next to my 5.0 V8 powered Mustang GT in the garage.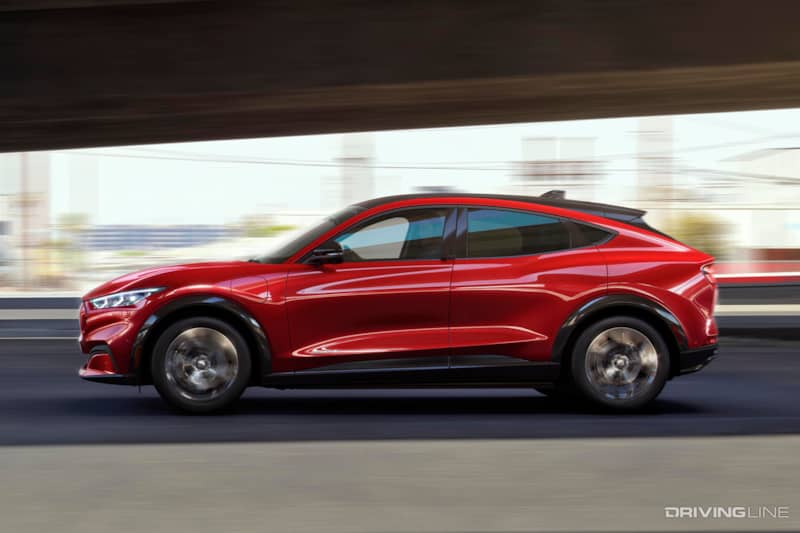 What kept us from pulling the trigger was the fact that the Mach-E gets pretty expensive when equipped with AWD (even after tax credits and incentives) and the current supply shortage means you'd either have to deal with additional dealer markup or wait months for a new order to be delivered.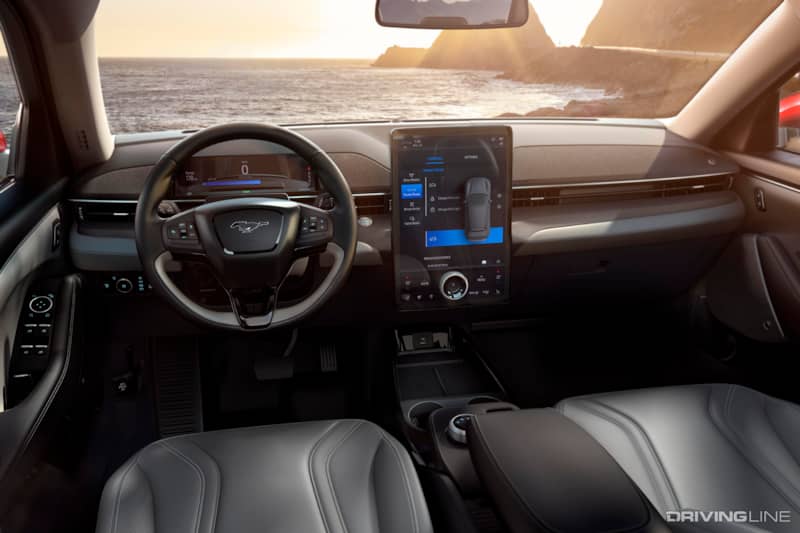 More than that, as great as electric cars can be, we still aren't ready to commit to an EV as our primary transportation—especially when our other vehicles are an impractical Mustang and a 17-year old SUV that gets about 14 miles per gallon.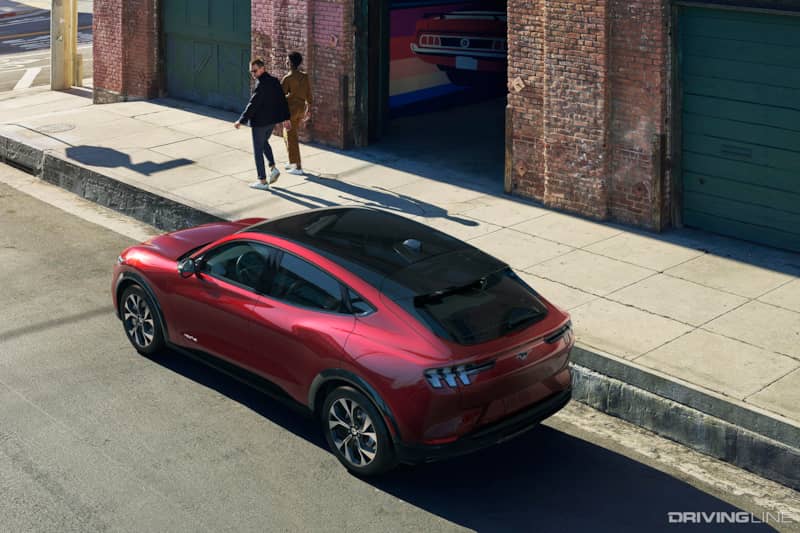 While they are fantastic for local use, the anxiety of taking an overnight or long distance trip in an EV just wasn't something we wanted to deal with right now.
(And the Winner is) Toyota RAV4 Prime
Fortunately, there's a crossover that combines attributes of all the aforementioned vehicles into one package—and it was that one that ended up being our top choice by a pretty wide margin. That candidate would be the Toyota RAV4 Prime.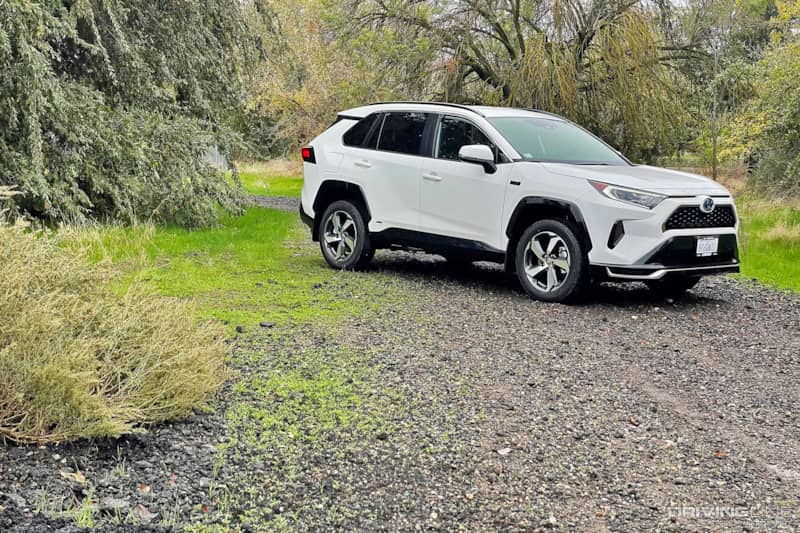 As a plug-in hybrid it offers the ability to operate as an EV for around 40 miles of local driving, and when the battery is depleted or if you are going for a long road trip, it's got a normal electric-assisted gasoline engine to handle everything while delivering impressive fuel economy.
And while plug-in hybrids are quite common these days, the RAV4 Prime stands apart with its high electric-range, its AWD system—and the fact that it makes a total of 302 horsepower from its combination of gasoline and electric motors—serious power for a compact crossover.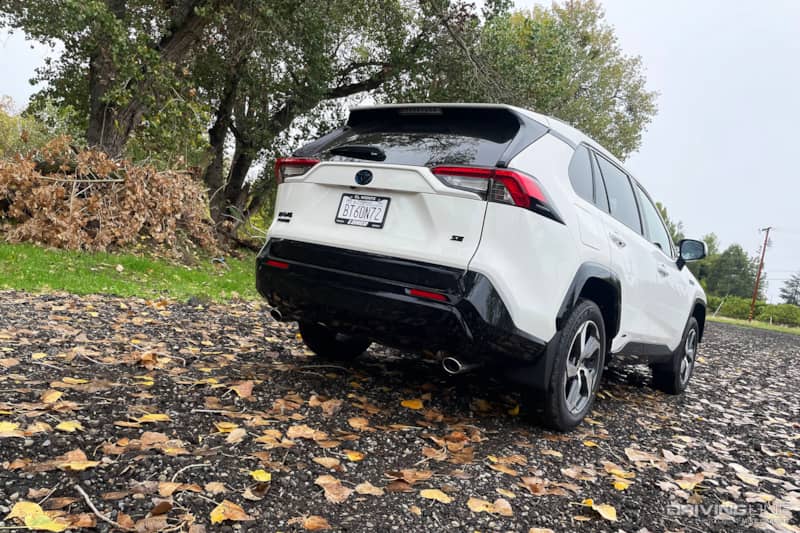 Like most new cars right now, the RAV4 Prime is hard to come by, with many dealerships adding fat market adjustments to their limited allocations.  But after some searching I was able to reserve an incoming SE model through Longo Toyota in Los Angeles with no dealer markup. We had to wait a few weeks for the RAV4 to arrive from Japan, but the overall buying experience was as painless as it gets.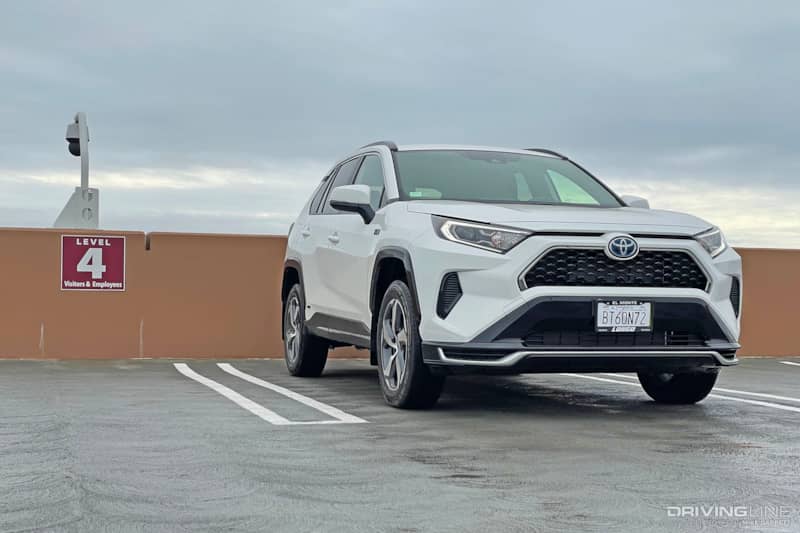 And while the MSRP of $40,000 might seem high for a small crossover, after the federal tax credit and some local rebates here in California, the effective price ends up being cheaper than any other vehicle on this list and not any more expensive than your typical non-plug-in RAV4.
Is the RAV4 Prime a rugged off-roader ready for the most brutal trails? No. And despite its 300+ horsepower it's not quite a performance SUV either. But that's not what we need it to be.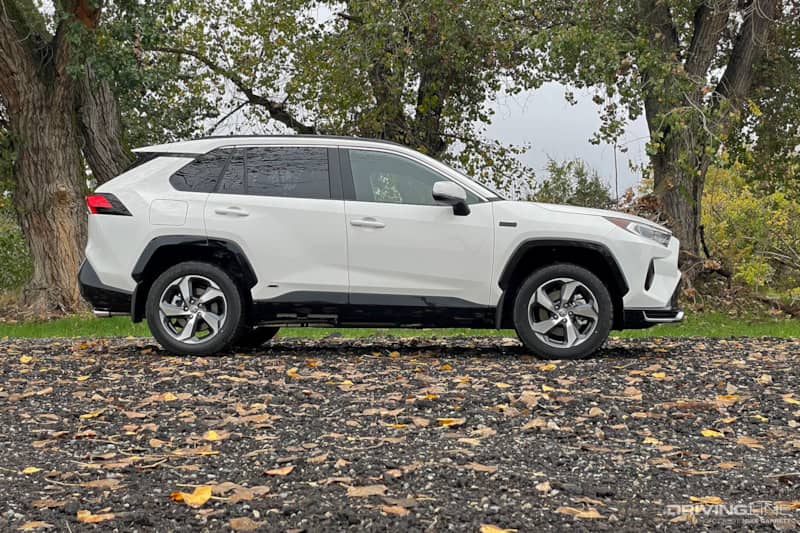 But it should deliver a great combination of power, sufficient ground clearance and enough AWD traction for a bit of adventuring, and enough room to carry a small family in comfort. All while delivering impressive fuel economy and the ability to operate as en electric vehicle for the vast majority of our in-town, local driving. 
We've only had the Prime for a couple weeks now, and I'll be sharing some more impressions on the car and talk about some upgrades I'm looking at, but things are off to a promising start.