Lose the Lambo: The Jeep That Leaves Supercars in Its Dust
Roll up to the local Cars & Coffee on a Saturday morning in Dubai, and you're sure to find a few cars well into the six-figure price range. With Ferrari, Lamborghini, McLaren and Maserati on the list of local dealerships, this city is no stranger to supercars. But a Ferrari 488 Spider is absolutely useless when it comes to the fastest-growing trend in Dubai's automotive world — a trend that begins where the pavement ends.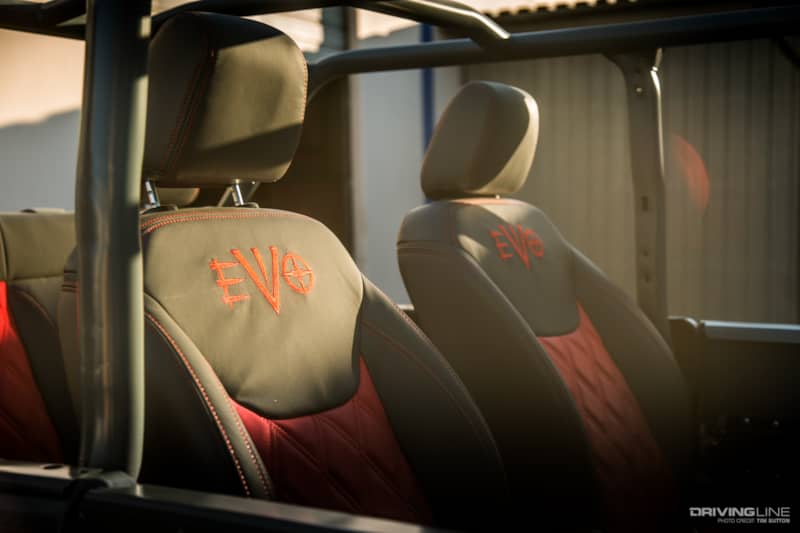 When a prominent sheikh from the United Arab Emirates wanted to build the ultimate high-horsepower sand toy, he got in touch with Mel Wade, owner of Off Road Evolution and EVO Manufacturing, in Fullerton, California. When Mel heard about the sheikh's plans for a premium, two-door Jeep JK — dubbed "UAE1" — he knew this build had to be unlike any other he had built before. Not long after their first meeting, the Jeep was on a boat from the Middle East headed to California for its makeover.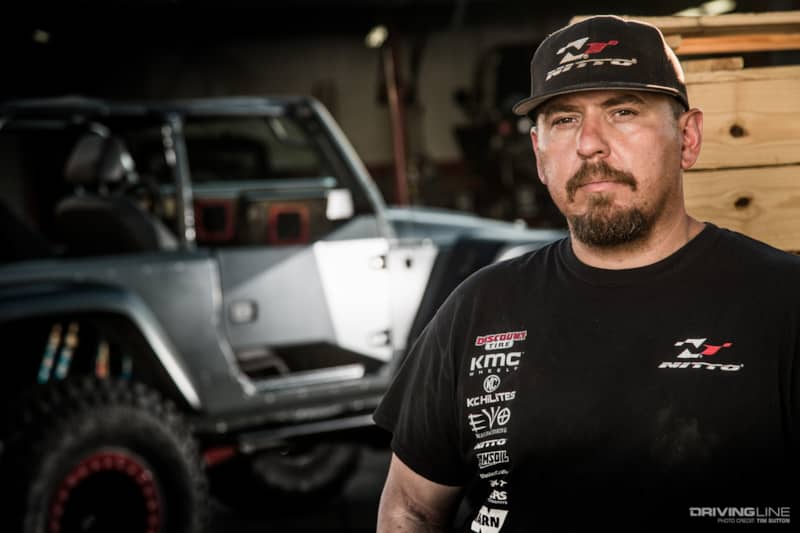 Over the years, Off Road Evolution has produced some of the most widely recognized, high-end Jeep builds in the world. The company pioneered the coilover conversion and cantilever suspension systems in Jeep JKs, and it's now a major manufacturer of Jeep armor and suspension components, as well as a full-service, off-road shop. Mel wanted to use EVO Manufacturing's off-the-shelf production parts on this build while adding some unique qualities to it that you won't find on any other Wrangler.
EVO Manufacturing armor can be found throughout the build, from the bumpers, rock sliders, inner fender liners, body armor, tire carrier and more. The half doors are also from EVO, designed to allow the factory Jeep half-door windows to be installed with the custom Bestop soft top. UAE1 is painted with a factory Anvil color, complementing its tank-like appearance.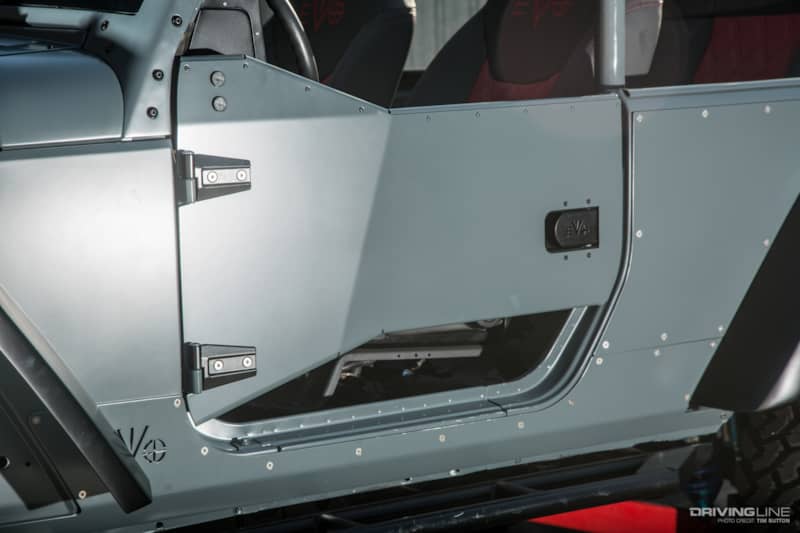 Not only must the Jeep perform like a supercar in the dunes, it also had to look just as fast. Customizing metal is a costly proposition, but one that can produce striking, one-off results. In this case, the windshield was raked 2 inches and the roof was chopped just as much to give the Jeep a "fastback" look. Both the body and frame were stretched 9 inches, making the Jeep look comfortably proportional. A custom rollcage was also added to accommodate the stretch, but still retains the simple look of a factory JK cage. The beauty of UAE1's design is in its simplicity; it still feels like a JK, but you won't find another Jeep like it out there.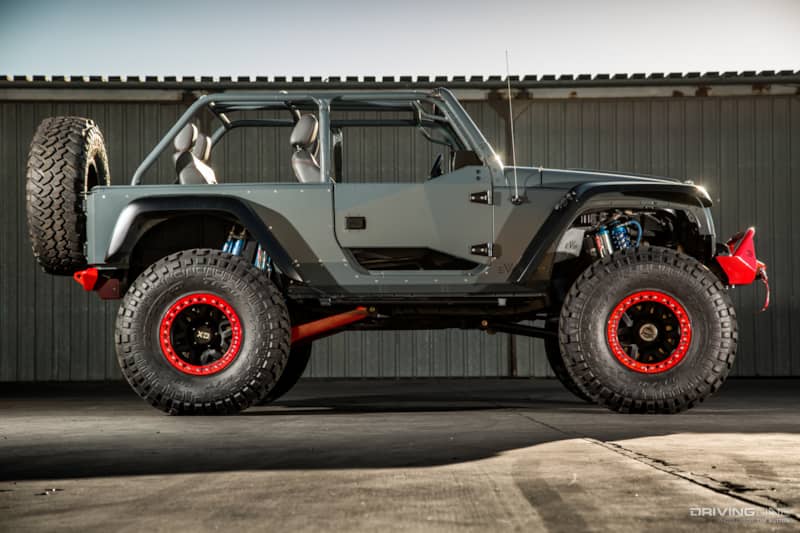 Looking further below the surface reveals exactly why UAE1 weighs in at supercar territory. For starters, the original 3.8L "minivan motor" was quickly yanked out. Replacing it with something more appropriate for the unforgiving sand dunes, a stroked Hemi 6.1L V8 was dropped in — making more horsepower than Mel's own Ultra4 race car. The front and rear axles were also swapped for a pair of Dynatrac high-pinion Prorock 60 axles, with plenty of strength to withstand the nature of desert driving.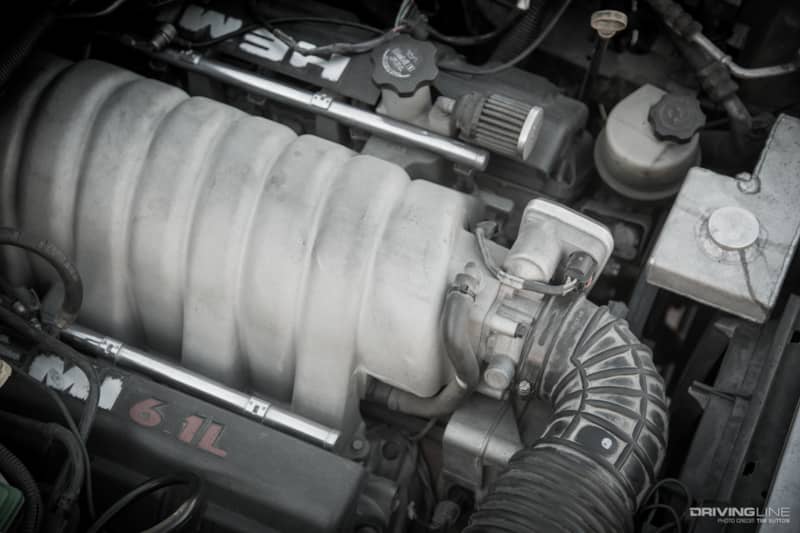 While the Jeep Wrangler is a worthy off-road vehicle right out of the box, its suspension design leaves plenty of room for improvement. UAE1 received an upgrade treatment, giving it the perfect setup for jumping sand dunes and playing in the desert's playground. Starting off, EVO's off-the-shelf, desert racer–inspired, trailing-arm, four-link rear suspension — capable of 20 inches of travel — was added. It's complemented by a Double-Throwdown front coilover and bypass conversion, capable of 14 inches of travel. The versatility of having a King coilover and bypass shock on each corner (that can be tuned specifically for the terrain and style of driving) is invaluable.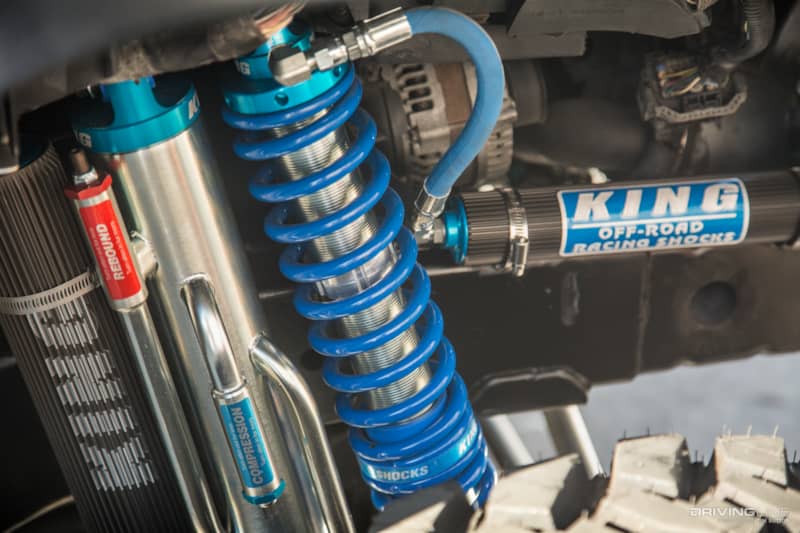 Driving on sand is all about getting the biggest footprint from the tires to increase traction. It doesn't get much better than a set of 40x13.50R17 Nitto Trail Grapplers. Finding a well-mannered tire that drives as comfortably as a normal SUV on the pavement, but offers superb off-road traction was imperative, and that's exactly why Mel chose the Trail Grappler for this build. The Nittos are wrapped around a set of XD228 Machete beadlock wheels, offering plenty of strength and great style to boot.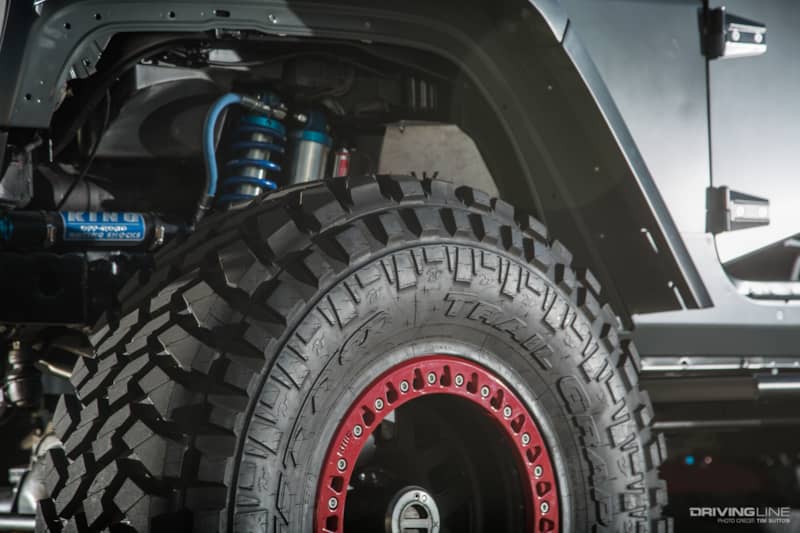 The interior followed suit with UAE1's minimalist, yet functional, style. A custom-made aluminum dashboard sports two iPads loaded with LeadNav software, a RacePak gauge system, custom-stitched front and rear seats and a custom center console. The factory JK steering wheel and shifters were left in place, keeping with the original Wrangler look.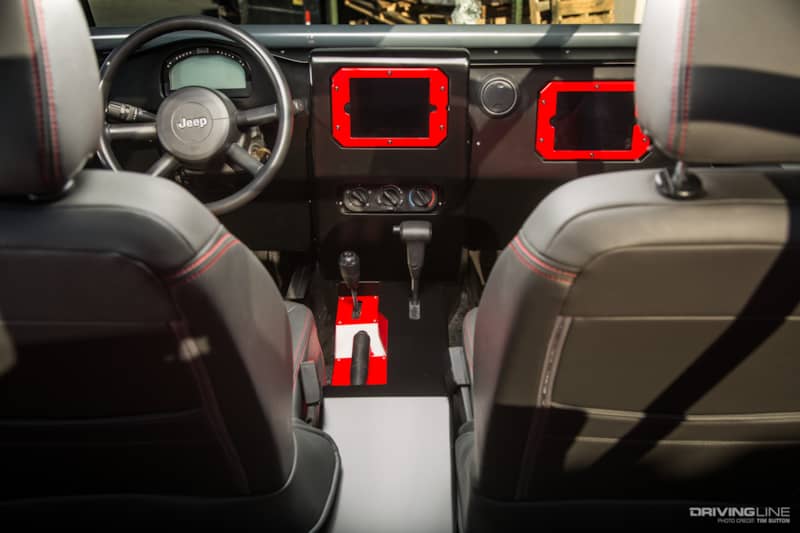 When it comes to ultimate toys, UAE1 delivers plenty of fun both off- and on-road. Although this build is finished, Mel Wade still has his hands full. The success of UAE1 has already led to a four-door Jeep truck build that will act as a "chase vehicle" for the owner, providing support with parts and recoveries. Soon, both rigs will be shipped overseas to claim their territory on the dunes — something you could never do with a supercar, no matter how deep your pockets are.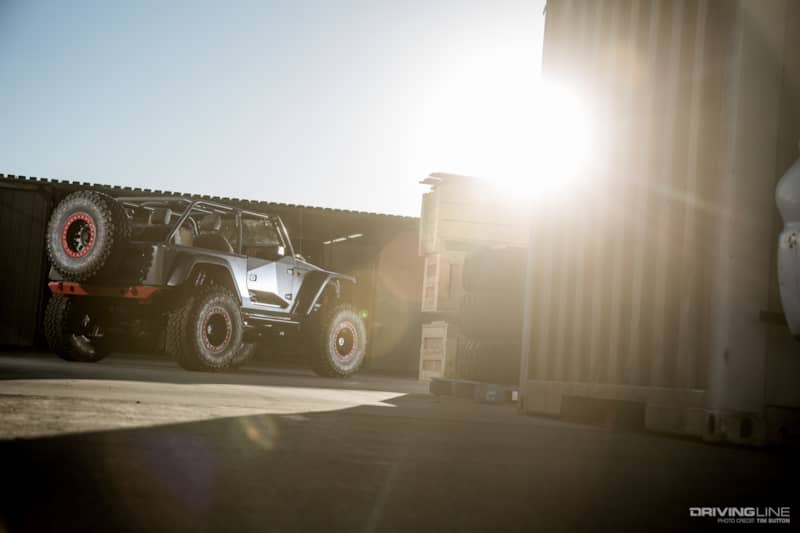 (Photos: Tim Sutton)
See below for more amazing shots from our exclusive photo shoot with UAE1.