Lunch With A Legend: Peter Brock
"There's still some major openings in car design that nobody has explored yet." - Peter Brock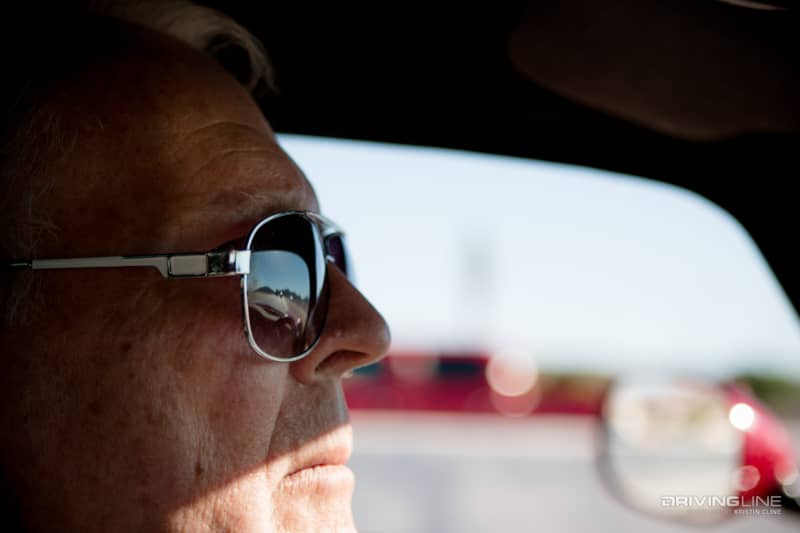 Any way you slice it, Peter Brock is an automotive legend. Depending on the niche of automotive you hail from, you'll recognize his name for different accolades. GM fans will know Brock as the designer of the Stingray Corvette. Hot rodders know him as the guy who designed the Daytona Coupe for Carroll Shelby. To others, still, he's the man who put Datsun on the map through his racing program, Brock Racing Enterprises (BRE).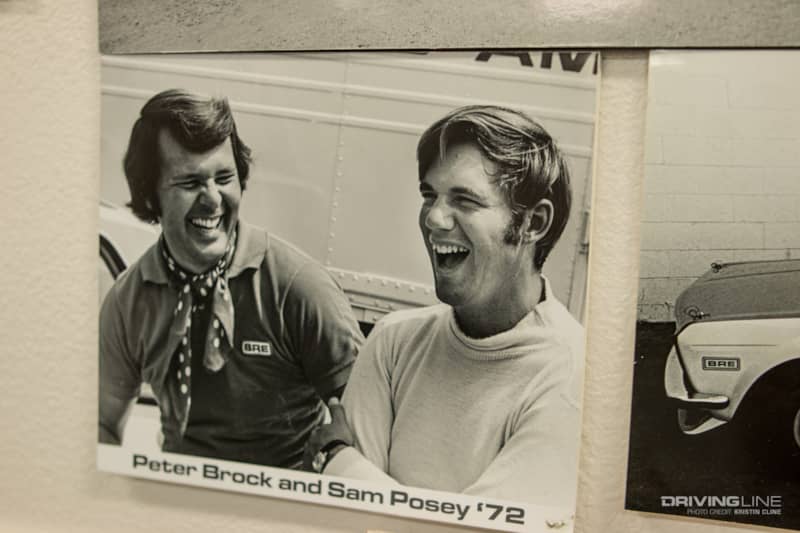 When the opportunity arose to have lunch with him, I jumped at it. Most acquainted with his Shelby years, I was blown away by all his other accomplishments and wondered how he navigated between so many career milestones. Did he possess a secret formula that allowed him to see what others didn't, to think outside the box and consistently come up with winning solutions? Now in his 80s, and still working, Peter and BRE headquarters are located on the edges of Las Vegas, in Henderson, Nevada. Meeting him at BRE's unassuming warehouse space, I quickly garnered that Peter isn't a man concerned with a showy image. The more we spoke, the more his genuine passion and emotion showed through. Plus, he didn't seem concerned about spending the better part of a day with me—sharing stories of his life over lunch and then piloting me out to Hoover Dam in his own Daytona Coupe.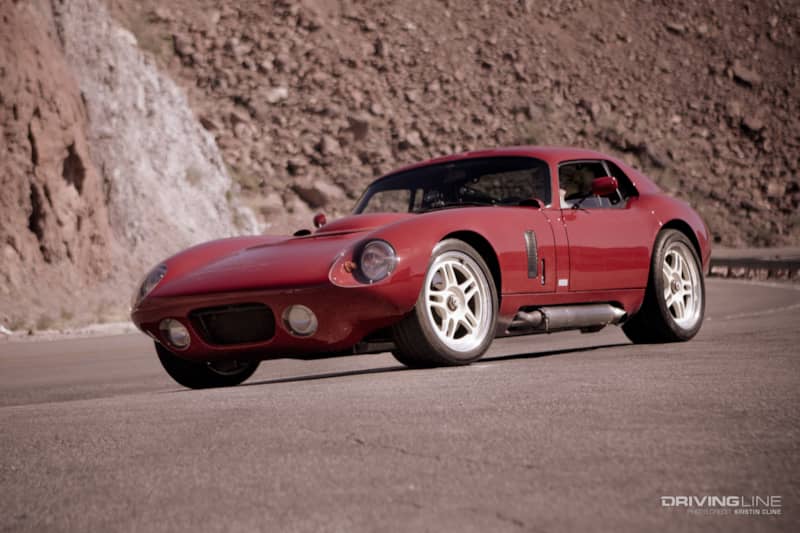 While his involvement with the Stingray Corvette is well known, how he got to be in GM's design studio at age 19 and why he left at 21 is more of a mystery, so I figured it a good place to start our conversation. Before our server arrived to take our order, Peter recounted how he'd purchased his first car, an MG TC roadster, at age 14. It caught his eye as a blown apart project stuffed into the back of a garage where he'd taken a part-time job. Months of sweeping floors and doing odd jobs paid off and by the time he had his license the MG was his and the guys in the shop helped him put it back together.
"God, I loved that car," Peter recounts. "It was 1951, and the sportscar movement had just started. Everyone was driving MGs. I loved its beautiful long hood and watching the reflection of the clouds and sky in it as I drove. I never put the top up."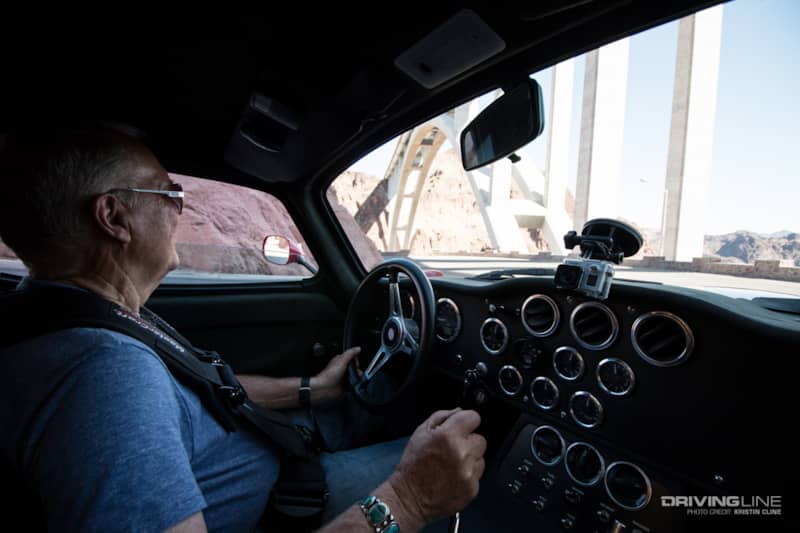 By the time our lunch had arrived, Peter was on to his stint at Pasadena ArtCenter.
"I walked in like I was one of the students and checked out a class. I thought it was the coolest thing." He'd only last five semesters before funding ran out, forcing him to call up Chuck Jordan at GM, who he'd met at school, and ask for a job. Peter got a little choked up remembering walking into his dream job at GM's design studio at 19, "It was like walking through the pearly gates."
While there he stumbled upon a 1937 paper written by a couple of Germans. "It was stacked between a couple of books," Peter remembers. "It's serendipity that I found it at GM. I thought it was really important, but nobody else seemed to want anything to do with it." The paper talked about extreme aerodynamic concepts, in a time when automakers still didn't understand aerodynamics.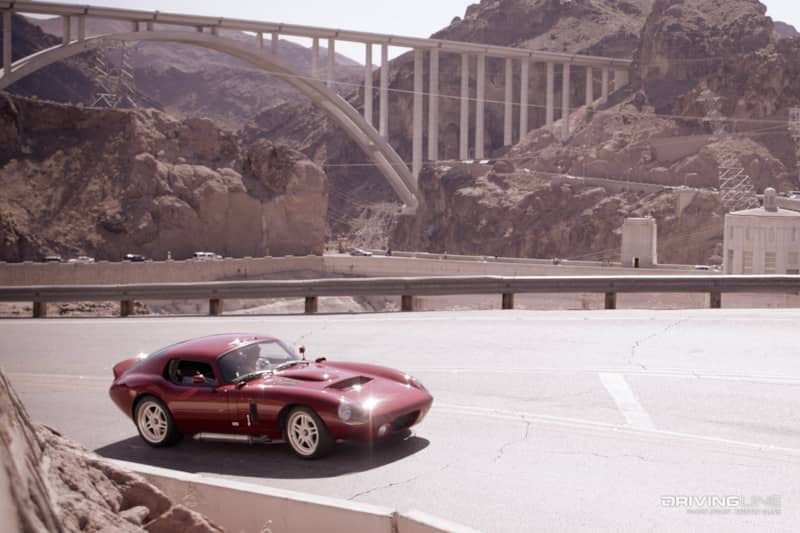 Against all wisdom, Peter had always wanted to race cars. When he turned 21 and was of age to license in SCCA, he left Detroit for California to pursue racing. His determination on the track led to Carroll Shelby's successful racing efforts and international notoriety. Beginning as an instructor in Shelby's newly formed racing school, Peter went on to design much of the marketing materials and it wasn't until the need arose for car design that he shared those talents. After much racing success, in 1963 the Shelby Cobra was no longer competitive. FIA GT class rules stated you could either change the body or the chassis—but not both. With limited time to work with, Peter shared his design ideas for what would become the Daytona Coupe. Peter recounts, "Shelby's engineers, and even Ferrari who said 'Aerodynamics are for those that can't design engines' were all focused on the engine. There just wasn't a real understanding about how difficult the physics were above 180 mph."
Wondering myself, I asked Peter, "Why does the chopped off rear end work?" He explained that many car designs were trying to cheat turbulence with long, tapered teardrop tails. "But you can't make it long enough to keep the air attached," he explains. "So you keep it flat and chop it right off at the point where the air would begin turbulating… It's not ideal, but it's better than a phony, long tail."
As we leave lunch and head out to Hoover Dam in his Peter's own Daytona Coupe (not one of the originals), I can see the pride in his smile of being able to enjoy his own work and designs. I imagine how he must have felt when his once-believed hair-brained theories on aerodynamics proved themselves true out on the track—winning the 1964 GT class of the 24 Hours of LeMans and the 1965 World Sportscar Championship.
When I asked what accomplishment he's most proud of, he noted being inducted into the Corvette Hall of Fame saying, "The recognition for being part of such a popular production-modeled car is incredible." As much as creating the Daytona was a mix of serendipity and skill, so was the Corvette. During his time at GM, the Corvette was born as a secret project of Bill Mitchell's. Since it was secret, Mitchell utilized the new hires to keep things under the radar. "We were all wondering what he wanted from us when he came showed up in the studio." Twice, Peter's sketches rose to the top of the pile and laid the groundwork in 1957 for how the 1963 Stingray Corvette would look.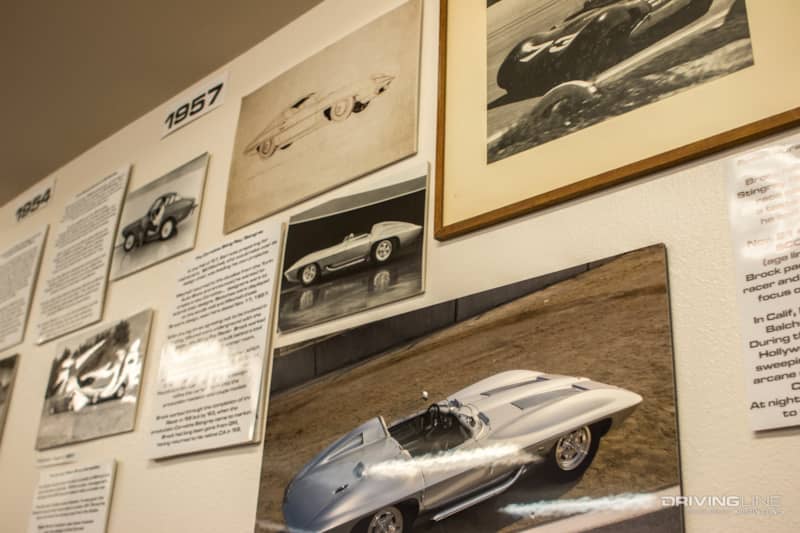 The more I found out about Peter, the more I truly realized the extent of his passion and the zeal to stand by his convictions without fear of consequence, which carried him on his life's intriguing path. It was this zeal that carried him from Shelby to Datsun and founding BRE, to later on manufacturing hang gliders and now car-carrying trailers. As we chatted about his life, the lesser-known, non-automotive history, it was as if at the right time he'd find a problem that could use his unique combination of skills to solve. He'd followed his heart and managed to carve out success by working on things that made sense to him. Making it sound easy, he advised, "All you have to do is put the best combination of people and equipment together, and you can win."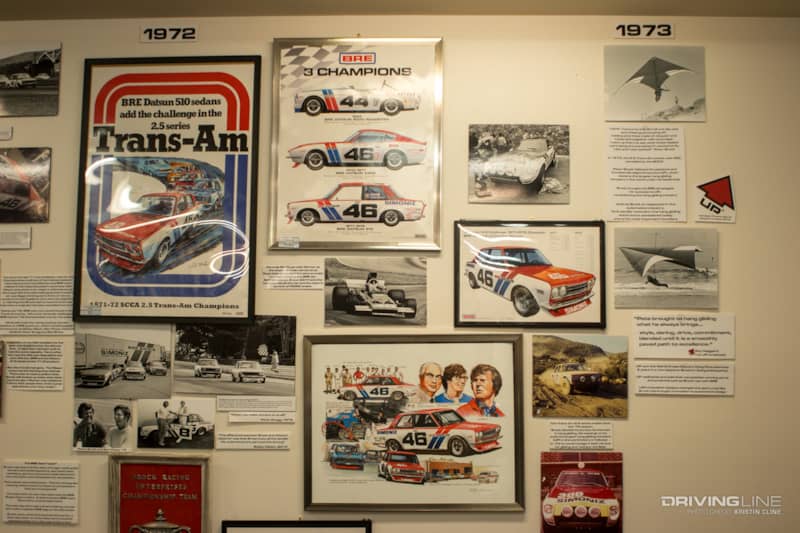 Ending our conversation, Peter spoke of some pretty extraordinary things. Car design ideas that make your mind do funny things. "There's still some major openings in car design that nobody has explored yet." Sure, we've got data-driven driving assists and moving aerodynamic parts—but follow those ideas way, way down the road and what would you get?
"If we make production cars with movable aerodynamics… a car that has no drag at all. But when you get to the point where you're going to brake, the computers could turn the whole body in a braking mechanism." Visions of how this would look and work swim through my mind like they're modern day representations of the iconic Jetson's spaceship car. "There's a long way to go on the combination of electronics, computer controls, tire design and movable aerodynamics." He ends with, "It's the direction I'd go if I had the power, money and time."

"If you're going to make something with your name on it, you want it to be the best," he says, grinning.
I'd call those good words to live by—and if Peter is any example, it seems like they take you in the right direction. Many thanks to Peter Brock for spending the day with me and sharing your life!