Martin Gonzalez's 2018 Dodge Charger Hellcat
Creating a ride like the Dodge Charger Hellcat is easy and hard at the same time. Parked at a Wal-Mart in an ocean of lesser mortals, the car is a demi-god among them. Take it to a car show or street race where other immortal iron hangs out, and well, all of the sudden a stock Hellcat is exactly that. There's a middle ground between stocker and reinvented show custom, though, and that's where Martin Gonzalez focused his efforts in making his 2018 Hellcat stand out. It's as if he applied Bruce Lee's one-inch punch philosophy to it: minimal effort for maximum effect.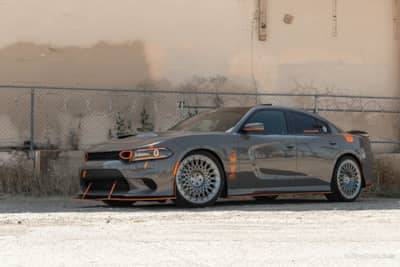 If you know your history you know that the Charger was born a show car back in 1964. Since then the Dodge Charger has had more personality changes than an insecure teenager. From subcompact hatchback to sedan, muscle car, and luxury coupe, the Charger line has covered a lot of aesthetic ground over the last several decades. Martin had a lot of options from which to choose when forming the mental blueprint for his Hellcat. This may play into why he called on Morales Kustoms for the job.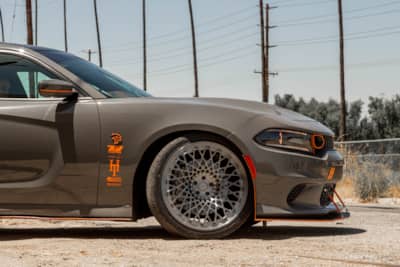 Well, that and his own history with the shop. Morales Kustoms worked on his previous vehicles. Martin's always loved their work. "They put lots of details into each car," he tells us. "They gave input for ideas on this one and I'm very happy with their work."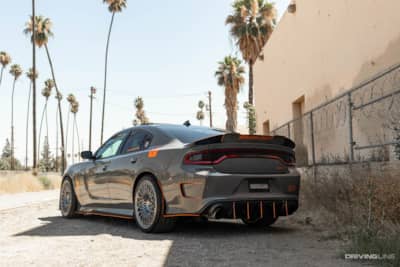 Ask Martin about his Hellcat and he immediately goes to the paint. The factory paint is distinguished as is but this is how he added his own personal touch to the car. Google Chargers and you'll find out real quick that red's been done a time or two (if you don't know already). Orange pinstripes and tire lettering fit the bill really well for being different without breaking the bank or taking the customization level all the way from one to eleven. Minimal orange accents added enough for Martin's tastes to where his Hellcat isn't overdone.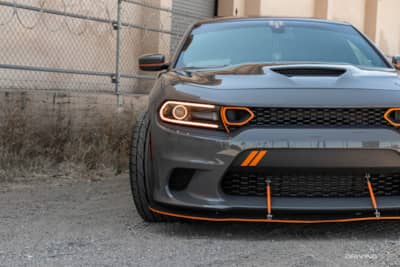 While the paint is definitely the headliner in this show, it's supported by a great cast of players from ZL1 Addons. Morales Kustoms installed the company's splitter, side skirts, wicker bill and rock guards. Out back, the car now sports a KNG diffuser, too. Diode Dynamics LED lighting pulls its share of eyeballs to the Charger as well.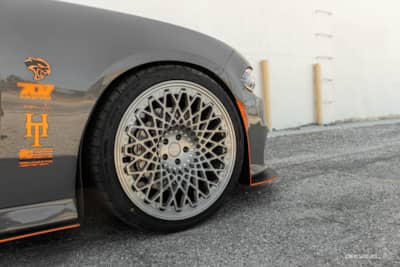 Which isn't to say this is entirely an aesthetic endeavor. Martin wanted more traction for his 2018 Dodge Charger Hellcat: "The car, as is, has lots of torque so it needed more traction to deal with the power. I want to have some fun but be safe, so I needed better traction." That's why he shod the 22-inch Center Line Wheels LP3's riding in Nitto NT555 G2 tires.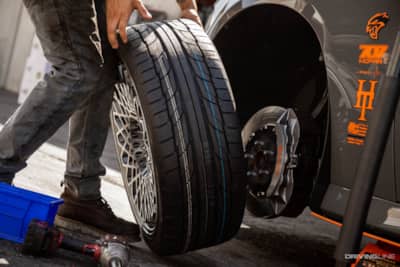 We mentioned earlier that this isn't Martin's first custom job. It also won't be his last. As we speak, he has a 2008 Magnum that's been sitting at home for a while itching for a rebuild. That, in addition to a 2017 Durango he's slowly been working on as well. With all those projects in the works, no wonder he went less-is-more on this one.
Photos by Paul Rohm and Adam Benker