The Alpha Superwolf: A Macho Off-Road Electric Pickup to Take on Bronco & Gladiator
Over the last several months electric vehicle startup Alpha Motor Corporation has shown off several different vehicles it plans to build on its new EV platform—with everything from a retro-styled coupe to a small pickup in the works.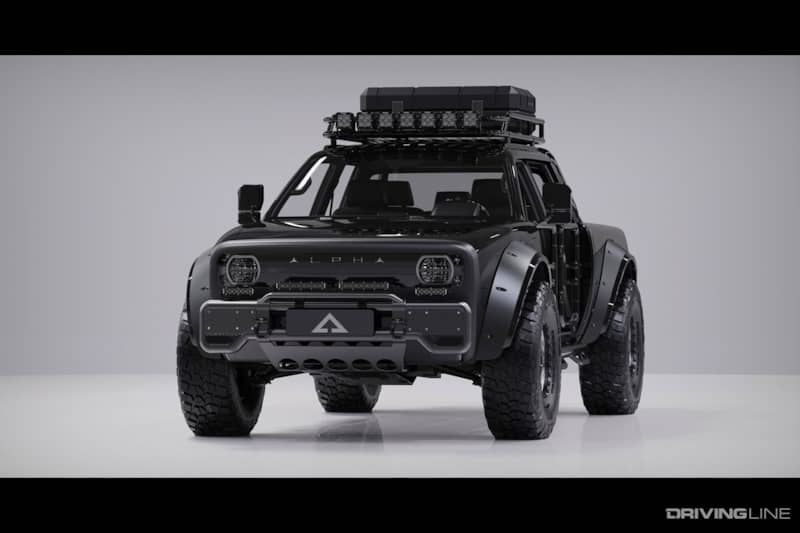 This week they've shown off yet another vehicle they plan to build, and this one looks to tackle the ultra hot off-road/adventure/overland market.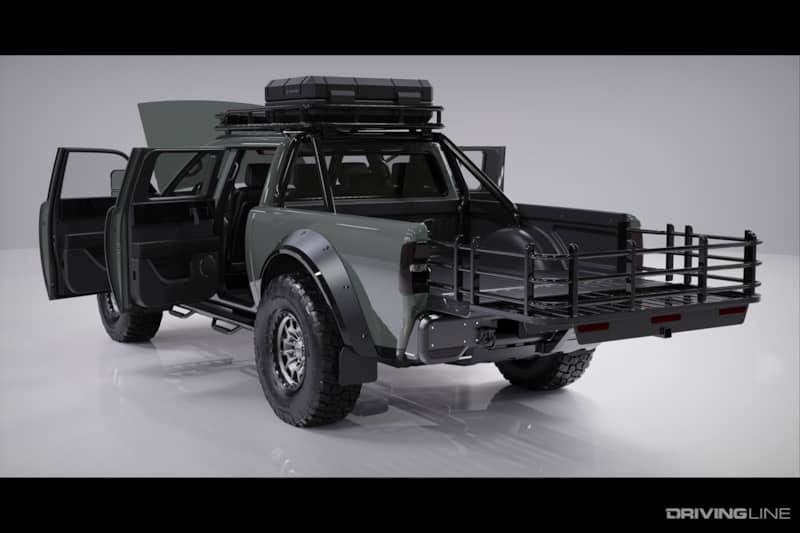 It's called the Superwolf, and it's based on the Wolf pickup that Alpha showed off earlier this year, but as its name suggests, this version of the truck is bigger and badder in every way.
The Superwolf
The basic shape is the same as the Wolf, with a simple, boxy look that reminds us a lot of pickups from the 1970s and '80s, but there are some big changes.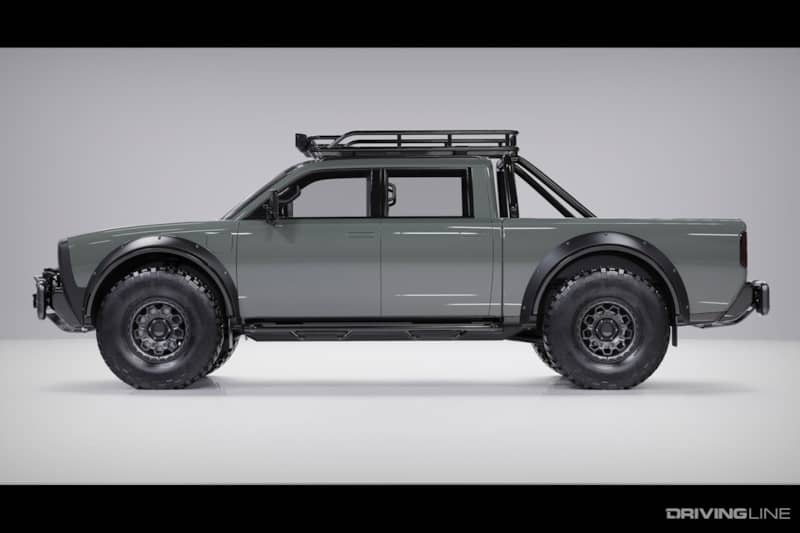 First up is a full-sized four-door cab, which should be a lot more passenger friendly than the shorter wheelbase Wolf pickup. As you can see, it also promises the ability to remove the doors just like the Jeep Wrangler/Gladiator and the the new Ford Bronco.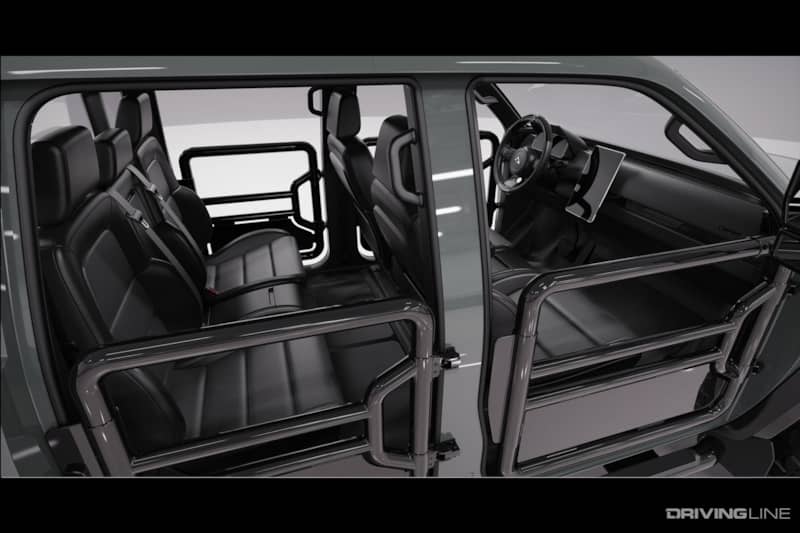 While Alpha didn't release many specific details about the Superwolf's off-road capability, it's lifted ride height and aggressive all terrain tires suggest it should be quite capable on the trails.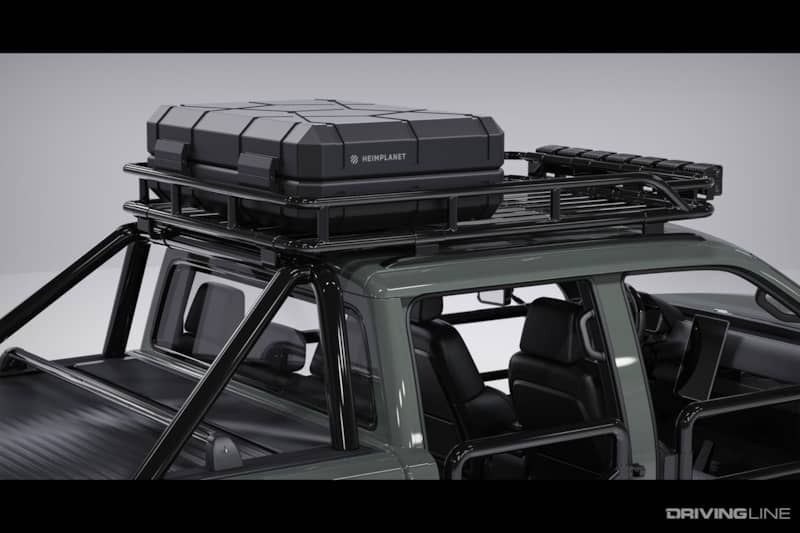 Abundant Accessories
The renderings of the truck also show it outfitted with a variety of accessories, including roof-top storage and rails to expand the bed's carrying capacity.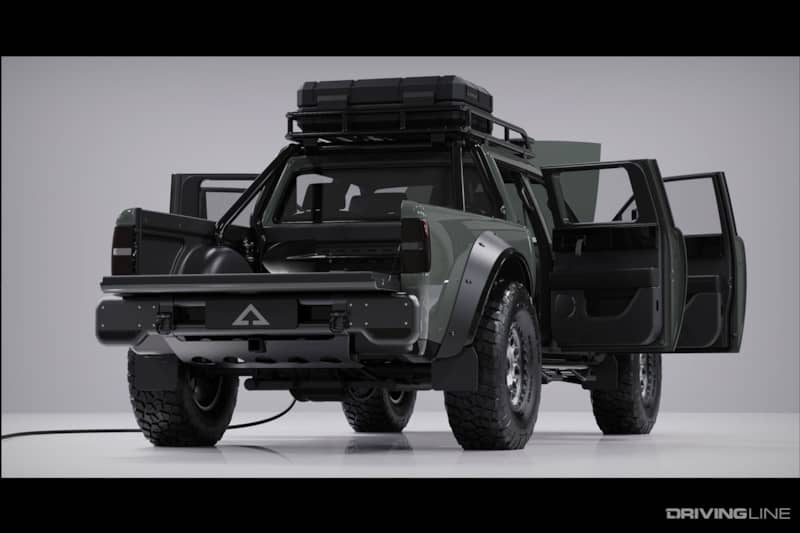 As for performance, Alpha says the truck should deliver up to 300 miles or range with dual electric motors powering all four wheels. It also has a claimed 0-60 time of 6.5 seconds and will be able to tow over 6,700 pounds.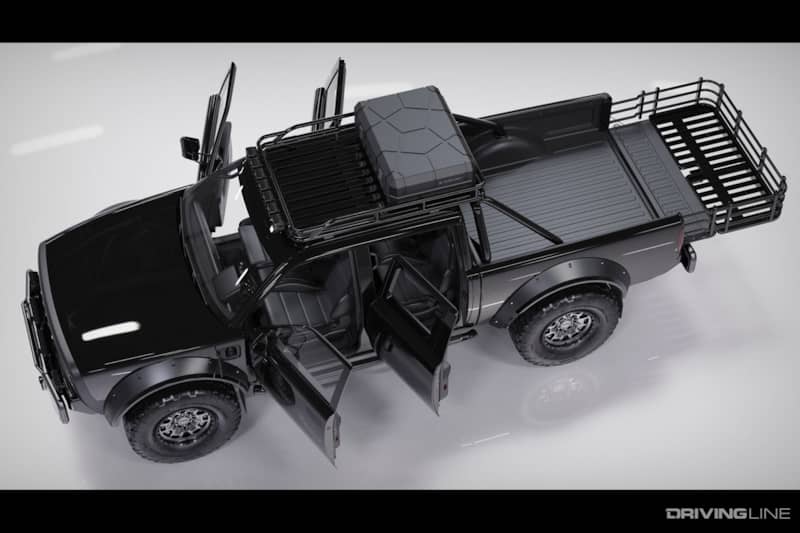 And the price? Somewhere between $48,000 and $56,000 prior to a $7,500 federal tax credit and any local or state incentives. That means it should provide relatively good value, but as with all of the product Alpha Motor Corporation has shown, there's a big "if" there.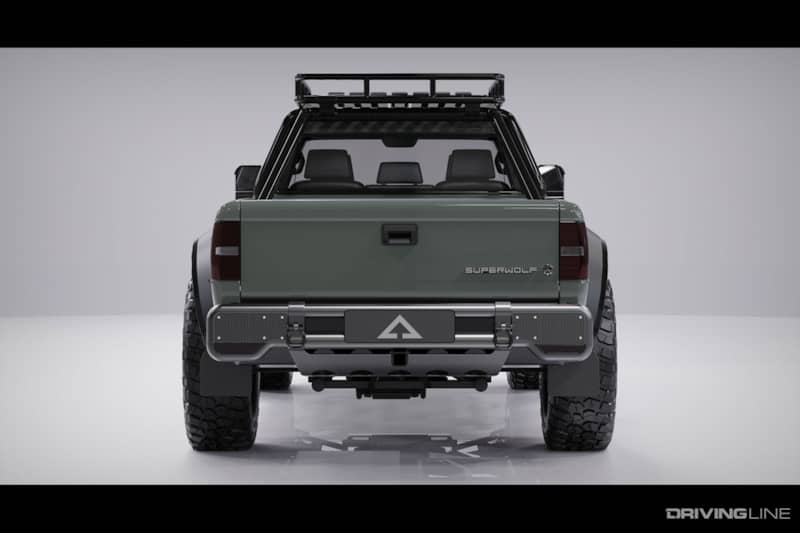 The Reality of Startup Electric Vehicles
And that "if" is whether the Superwolf will actually be built. As cool as all of these Alpha vehicles seem, they are all just renderings at this point. And with established automakers attacking the electric vehicle market with models like the Ford F-150 Lightning, these startups have a lot to prove.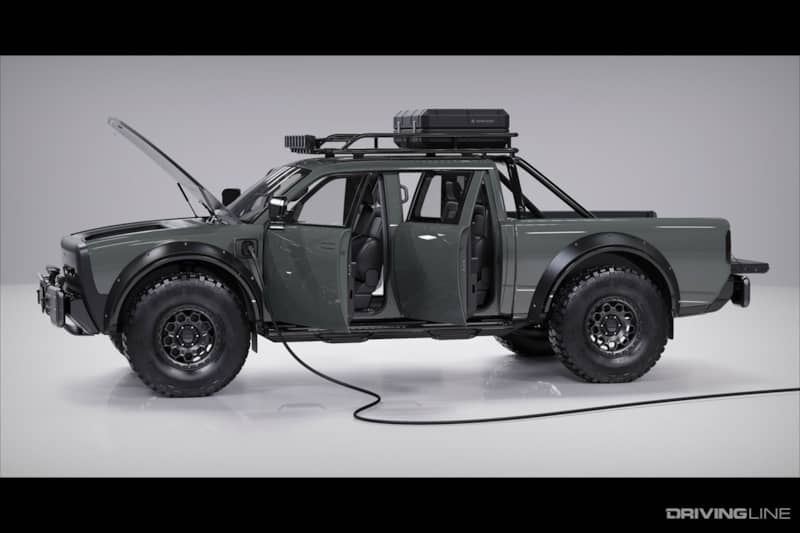 Here's hoping the Superwolf and the rest of the Alpha's planned vehicles do become reality, because not only do they look quite promising on paper, the competition will be good for everyone.