More Than Just a Badge: 2023 Ford Maverick Tremor Gets New AWD System & Rugged Upgrades
As it enters its second model year, the Ford Maverick has been a massive hit with its pickup truck practicality, excellent fuel economy and most importantly, its affordable price tag.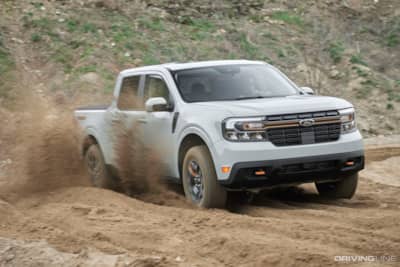 Small Truck, Big Capability 
Up until now, the most off-road capable Maverick you could get was the EcoBoost AWD model with the FX4 package, but for 2023 Ford has taken things a lot further with the Maverick Tremor.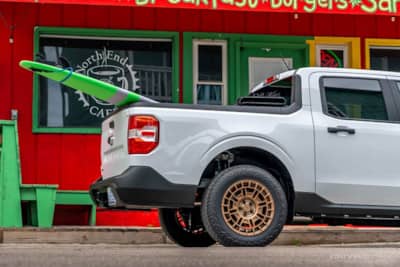 The Tremor package has been available on Ford's larger pickups for a while, and in the case of the Maverick, the new package will get you a bunch of gear used by the Bronco Sport Badlands.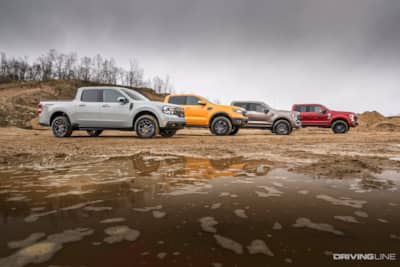 Seeing as how they share the same platform, it was only a question of when Ford would bring the Bronco Sport's more advanced AWD system to the Maverick—and the Tremor package does exactly that.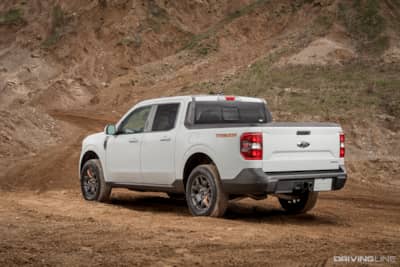 New Hardware
The upgraded AWD system uses a twin-clutch rear differential with locking ability and torque vectoring to send power to the individual wheel that needs it most— it's one of the things that has made the Bronco Sport especially good off-road.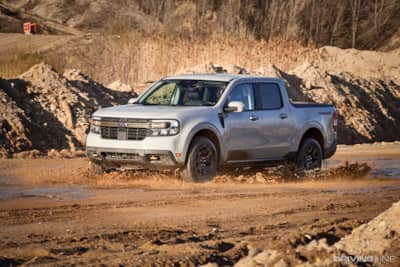 The eight-speed automatic transmission gets additional cooling, the half-shafts are stronger and the Tremor gets an upgraded shocks and springs with an additional inch of ride height.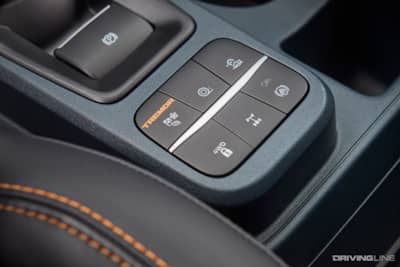 Drivers can choose between five different drive modes for specific terrain, but the Tremor also gets Trail Control, which modulates throttle and braking while off-roading like cruise control.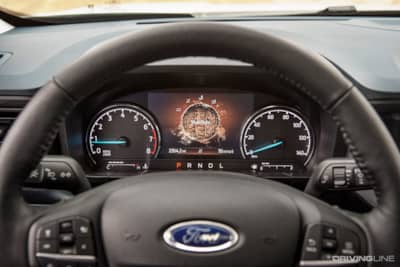 Special Touches
Visually, the Tremor also gets set apart with a unique grille finish, blacked out emblems, Tremor-specific 17" wheels, orange tow hooks and matching orange accents inside and out.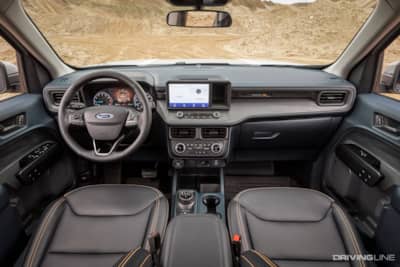 Best of all, in keeping with the Maverick's affordable price the Tremor package comes at a pretty reasonable $2,995 with an optional $1,500 appearance package with additional accents and graphics.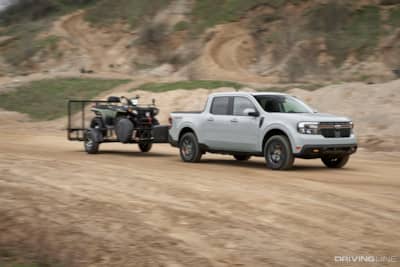 The Tremor package will be available on XLT and Lariat Mavericks, with orders beginning in September and production kicking off soon after that.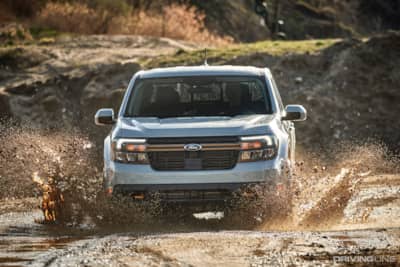 An XLT Maverick with the Tremor package should have an MSRP right around $30,000, and should you be able to find a dealer who will sell you one for that, you might just have one of the best bang for the buck new off-roaders you can get.