Nitto Ridge Grappler Review: 20,000 Miles and Counting
Since its release in 2016, Nitto's Ridge Grappler tire has been a go-to choice for the aftermarket community as a mud terrain/hybrid terrain tire. Whether the challenge is mud, rocks, or a mix of it all, the Ridge Grappler was designed specifically to handle whatever owners could throw at it, while still maintaining on-road drivability and comfort. Appeasing 4x4 enthusiasts is certainly a feat, however, does the Ridge Grappler have the balance to function as an OEM tire for a new truck owner?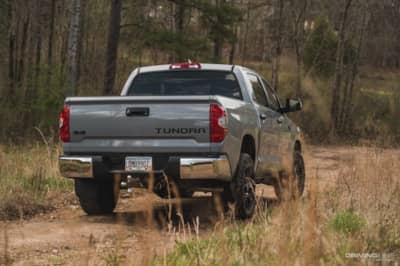 This 2020 Toyota Tundra 4x4 was purchased with the XP Gunner package, which included a dealer installation of the 20″ Black Gunner allow wheels and a set of 275/55/20 Nitto Ridge Grapplers. Other than a few other minor appearance package items, the Tundra is stock, and has remained as such for the duration of its 20,000 mile life.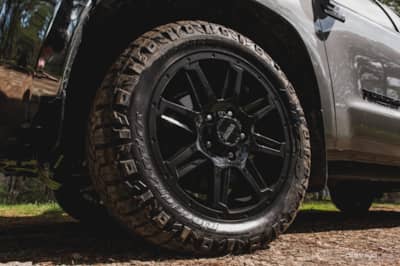 The owner's intent for the vehicle would primarily be for towing a 7500lb camper, low-risk all-terrain exploration, and a short (~10 mile) daily commute. This is not the person who is looking to push the upper limits of the tire, but rather one that appreciates its capability, enjoys the aesthetic improvement, but also isn't willing to sacrifice comfort and on-road functionality for unused mud or rock-crawling abilities.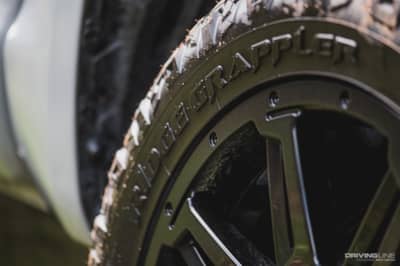 On-Road Manners
And he hasn't had to. The Ridge Grappler has been excellent. For daily on-road performance, perhaps the best thing one can say about a tire is that it never made itself known. The Tundra is regularly on the road for 5-6 hours at a time, and it never "felt" like a tire that was made to tackle mud. Volume was low, the ride was smooth, and grip was constant. The owner also travels regularly in his Lexus LX570 on Nitto's less aggressive tread of the Terra Grappler G2 all terrain tire, and notes that the differences are minimal in his general use.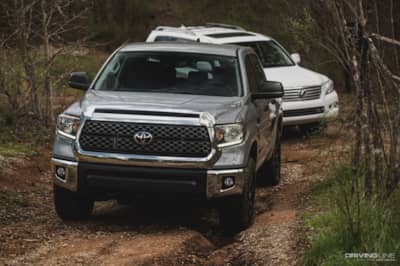 Towing
When it comes to towing, the Tundra mostly sees on-road jaunts around the southeast United States, but also occasionally tows a utility trailer up and down steep Appalachian gravel roads. The truck has always felt stable, never losing grip to loose dirt or gravel, and providing confidence-inspiring stability with loads that edged close to the Tundra's 10,000lb tow limit. The LT275/55/20's E load range and heavy-duty carrying capacity offers excellent peace of mind while towing.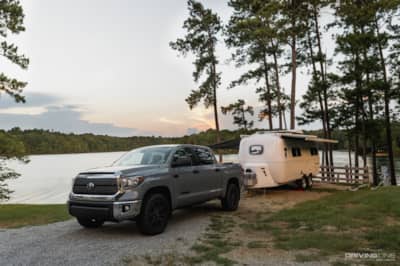 Off-Road Performance
Off-road, Georgia's thick red clay can often overwhelm all-terrain tires, caking the tread and causing slippage. The Ridge Grappler hasn't failed. The tread channels cleared out quickly, and never gave up grip, or felt slippery. While this Tundra's purpose isn't to be a trail-runner, the owner isn't scared to take the occasional path-to-nowhere and see what he can find because of his confidence in the ability of the tires.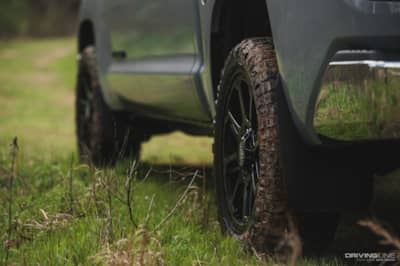 How Have they Held Up?
The Ridge Grapplers have held up well. With over 20,000 miles of travel in under a year of ownership, this truck is certainly no garage queen. The tires, however, show 8/32nds of tread up front and 10/32s in the rear. The tires have been rotated according to Toyota's maintenance schedule, roughly every 6,000 miles.

When considering tires, its sometimes more fun to look at the most aggressive performance metrics when making your choice. Realistically however, many enthusiasts spend more time on the road, doing regular, daily tasks. Luckily, the Ridge Grappler doesn't feel like a compromise. The hybrid tread design provides a quiet and comfortable ride, while deep aggressive sidewall lugs and unique tread pattern provide exceptional off-road performance.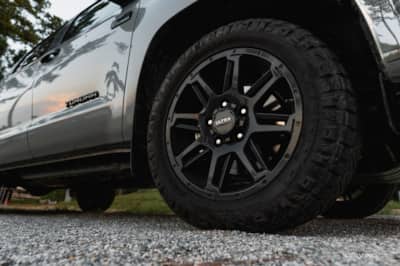 More From

Driving Line
Planning to spend a little more time off-road? Check out this 5000 mile off-road review of the Nitto Ridge Grappler!