OBSessed: The Mission to Create a Head-Turning Slammed Chevy C1500
Life is an unpredictable journey, filled with twists and turns that shape our very being. Jose Galvan, a resident of Houston, Texas, has encountered his fair share of trials and triumphs, much like the rest of us. There was a time when he reluctantly let go of his cherished '88 Chevy truck, unable to complete its transformation due to the demands of life itself.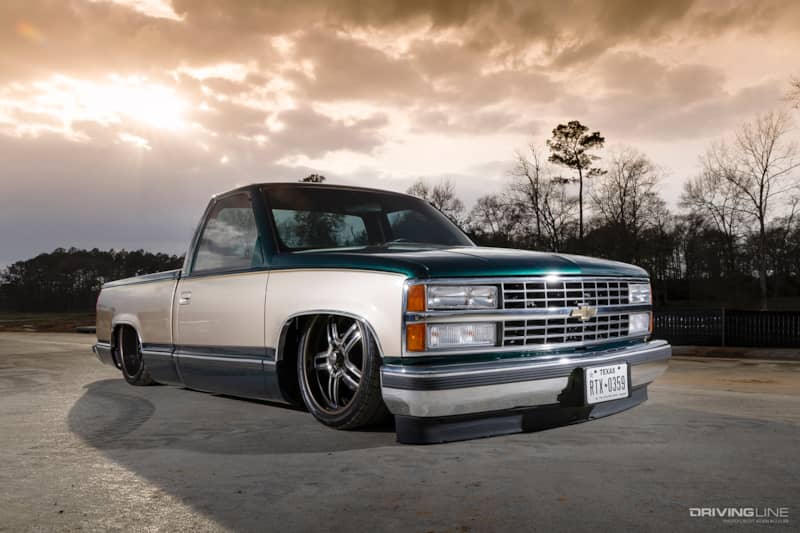 Fulfilling The Need
The weight of that decision burdened Jose for quite some time. He had invested substantial effort and resources into the project, only to be forced to bid it farewell prematurely. After all, being a true truck enthusiast without a truck is a hard path to walk. However, fate smiled upon him years later when he stumbled upon a '91 Chevy Silverado C1500 (OBS), and this time around he was determined to hold onto it until he could bring his vision to completion.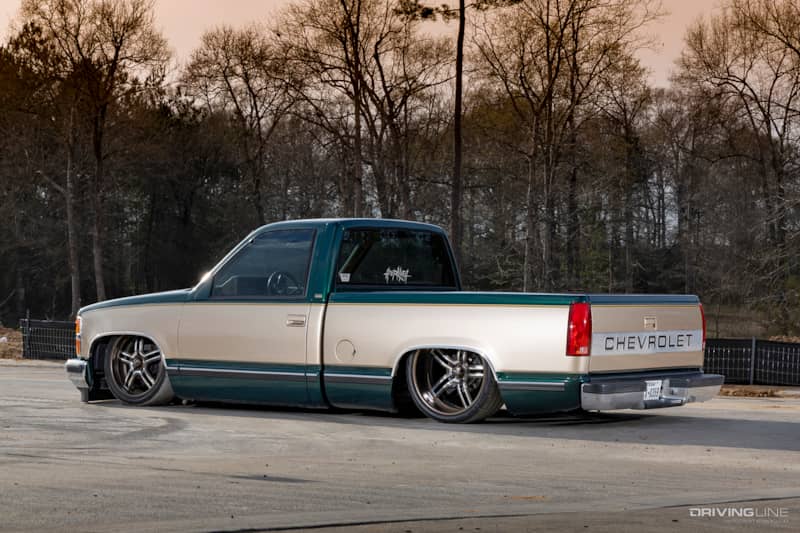 Jose's path intertwined with this particular truck when he spotted it at a show, an immediate connection igniting within him. It had been skillfully crafted by a local workshop, and after a few months of making appearances at various events, it found itself up for sale. Though the truck required some attention under the hood, its overall condition was commendable.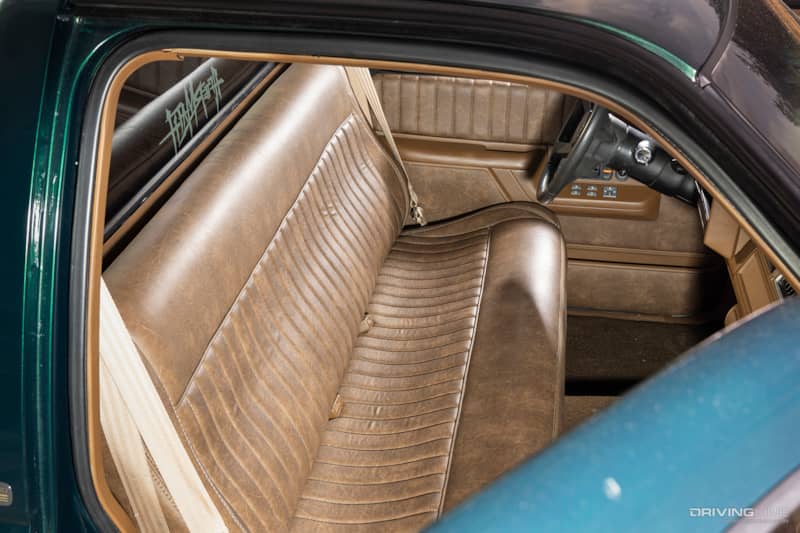 The green and champagne two-tone paint remained in splendid form, and the body had already undergone modifications like shaved stake pockets and antennas. It served as the perfect foundation for Jose to resurrect his automotive dreams.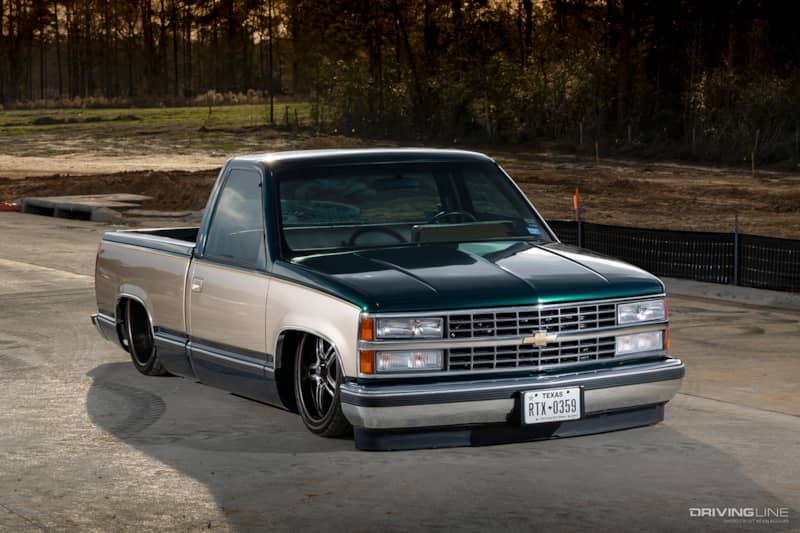 Breathing New Life
From the very start, Jose was determined to swap out the original TBI setup for a more potent engine. Thus, an LS swap beckoned, specifically a 2002 5.3L engine. However, during that time, LS swaps into OBS trucks were far from commonplace, unlike the situation now. Making the best of the situation, the crew had to navigate uncharted territory for it all to work.
Though old school small blocks will always hold a special place in our hearts, the LS reigns supreme when it comes to modern-day performance and drivability upgrades. As for the transmission, Jose decided to keep things straightforward and retained the existing 4L60 already affixed to the truck.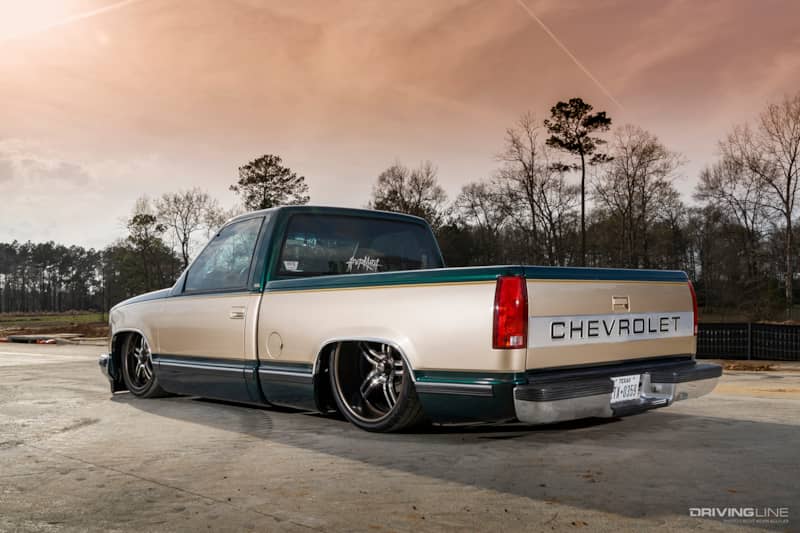 Attitude Adjustment
With the majority of the bodywork addressed, including details like scavenged factory mirror delete panels from a tow mirror-equipped OBS, Jose focused on introducing new modifications. He enlisted the expertise of Pristine Custom Paint for a modified bed floor and wheel tubs.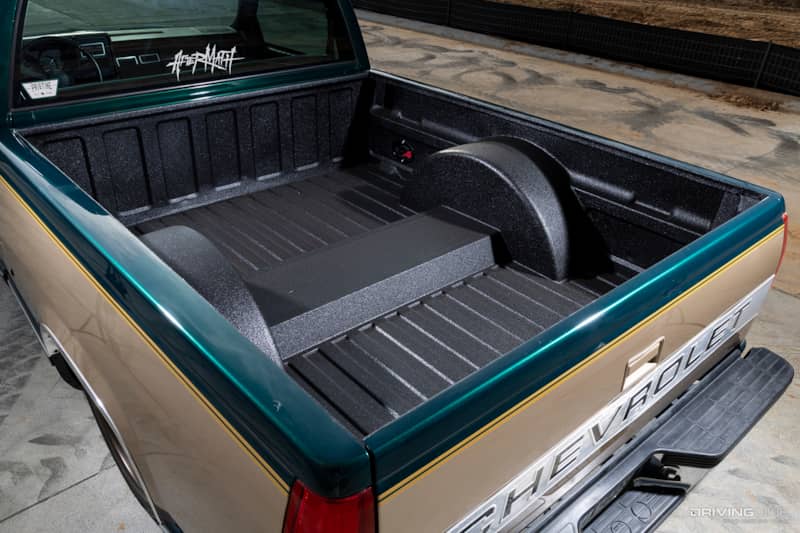 Once these aspects were complete, it was time to rejuvenate the air suspension system. The truck was entrusted to Slaughter House, where it received a new step notch, Air Lift airbags, a 2-link/diagonal link setup in the rear, and brand-new NFamus upper and lower control arms at the front. Supported by Belltech shocks on all corners, the truck effortlessly absorbs bumps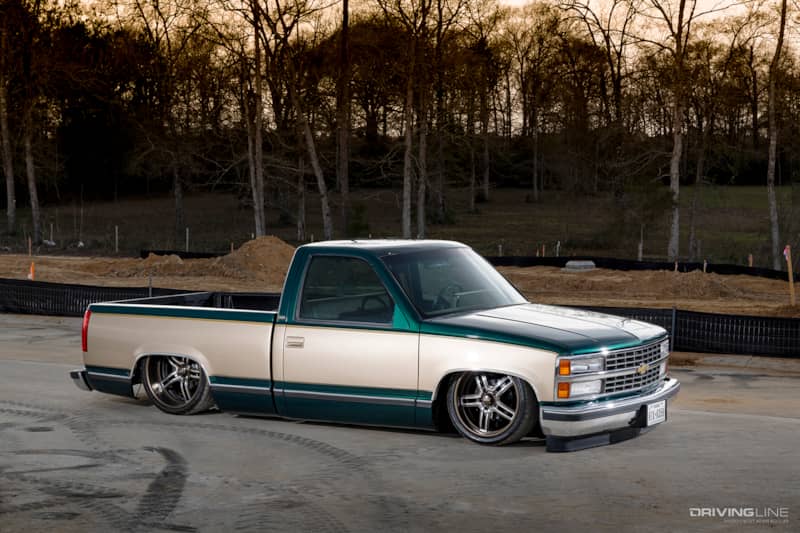 Keeping it Planted
With the stance handled it was time to upgrade the rolling gear and Jose chose to run a set of 20x8.5 and 22x10 Raceline Sonoma billet wheels. Making the most of the look and performance are the 255/35ZR20 and 295/30ZR22 Nitto NT555 G2 ultra high performance tires. The clean look of the tread pattern matches vehicles like this while providing superior gripping capabilities.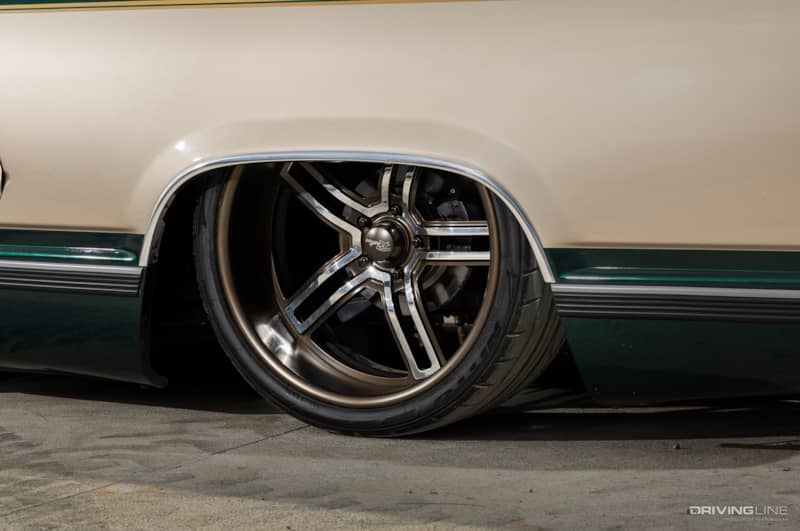 Interior
Luckily the truck already boasted a custom leather-upholstered bench seat, complemented by matching door panels and fresh loop carpeting. In addition to the Dakota Digital gauges, a complete Vintage Air A/C setup ensures Jose's comfort during scorching Texas summer heat, tempting him to embark on carefree cruises no matter what the weather is like.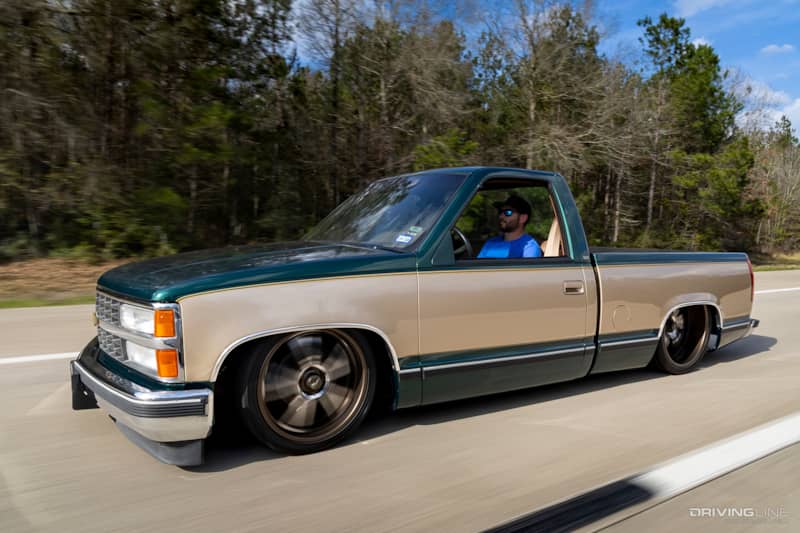 Stay Relentless
Though life has thrown a few curveballs at Jose, he was able to see the light at the end of the tunnel. Keeping his motivation, he persevered and was able to create the OBS Chevy of his dreams. We can relate to the sheer joy and satisfaction that accompanies the moment you obtain a goal.