Overlanding Gear You Actually Need (Updated)
Car camping, overlanding, hippy hibernation—call it what you will. So long as your vehicle is a substantial part of your outdoor adventure equation, this article is for you. We've spent countless nights sleeping in remote locations with shelter ranging from a $20 second-hand tent to a cutting-edge RV. As the cooler air finally moves in, we find ourselves once again gearing up for another busy camping season and looking over all the overlanding gear we've acquired.
Over the years, we've shown you an assortment of must-have overland essentials and cutting-edge gear. Items such as Fridge Freezers, propane-powered cook tops, and foldable camping chairs are all staples in the overland world, but there are plenty of more basic items that often get overlooked. To help you find what's actually important to bring along with you, we've complied this list of camping gear you'll really need when you're out there in the wilds, based on our real-world experiences. Of course, that includes tips for getting the most out of one of the most popular upgrades—a roof top tent.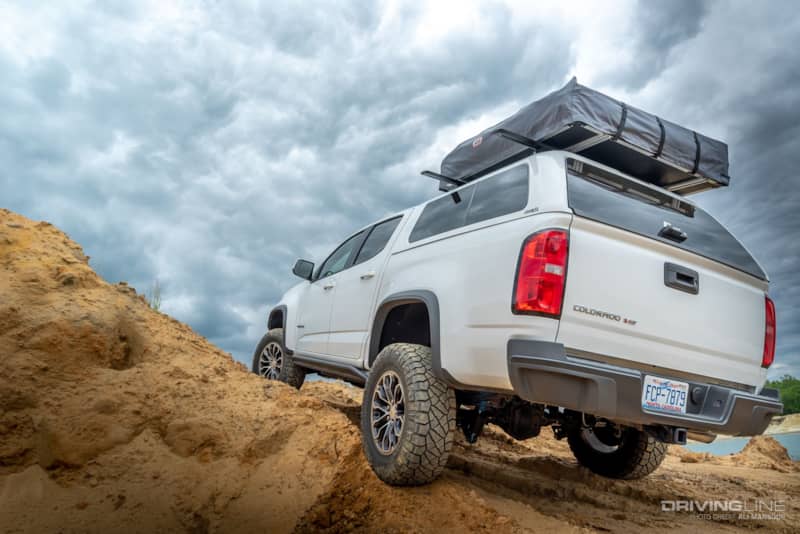 1. Roof Top Tent
Our go-to camping rig these days is our 2018 Chevy Colorado ZR2. Given the ZR2 is such a great off-road platform out of the gate, we've found that opting for a taller-than-stock set of 265/70R17 Nitto Ridge Grapplers and Z-Series cap from ARE have been all the upgrade items we need. The most commonly asked about feature on the truck is by far our Simpson Series III roof top tent from ARB. Though it's a bit bulky to move on and off the truck, you can do so with two people. The constant question we field is: "how big of a hit to your fuel economy is it?" The short answer is around 1.5 miles per gallon. While that can be worse if we're really pushing it on the highway, given the ZR2 isn't the most aerodynamic to begin with, it's not so bad that we wouldn't recommend it. The fact that we can essentially pull off anywhere we like and setup it up in just a few minutes makes the small fuel economy hit worth it.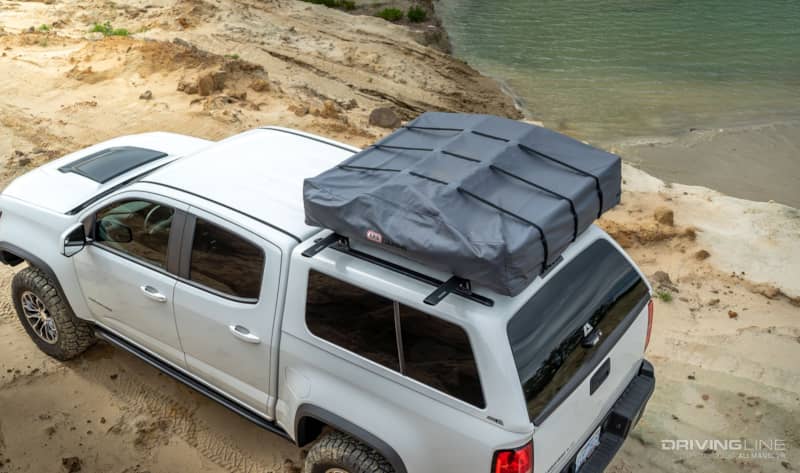 2. Jacks for Sway Control
One thing that doesn't get discussed enough with roof top tents is how much they will cause your vehicle to move around as you shift about inside of them. This isn't the same for say a 1-ton truck as it is for a Jeep Wrangler. If you move around in your sleep a lot, it might feel like sleeping on a boat. This is why so many RVs have post or jacks that get deployed with the vehicle is parked. We've seen other RTT-equipped rigs place scissor jacks under their rock sliders to stabilize the vehicle. For our ZR2 it hasn't been necessary, but it's worth mentioning.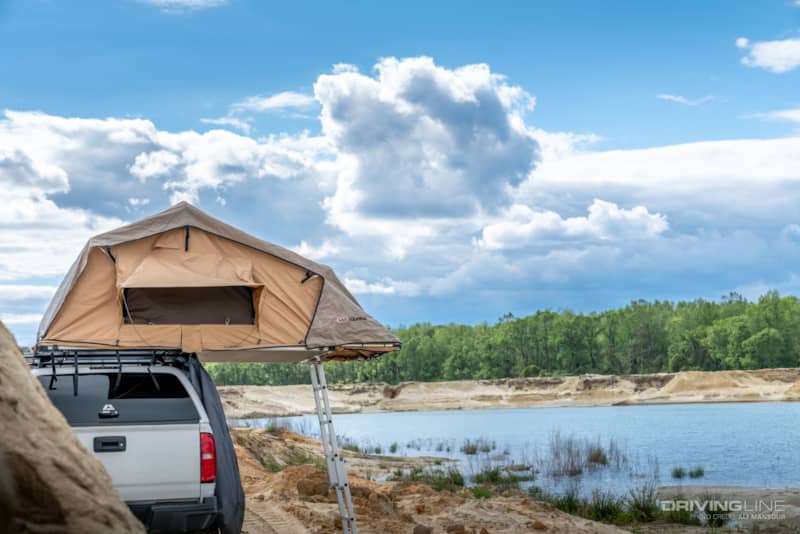 3. Memory Foam Camping Mattress
Our tent came standard with a foam mattress that works OK, but we often pair it with a Linenspa 2-inch gel infused memory foam mattress on longer camping trips. In terms of size, two people is all we'd recommend. We've found that we can actually keep most of the bedding inside and still manage to fold up the tent. If the tent isn't completely dry when you are packing it up, be sure to open it back up as soon as you can. Making sure it's stored clean and dry is critical to longevity.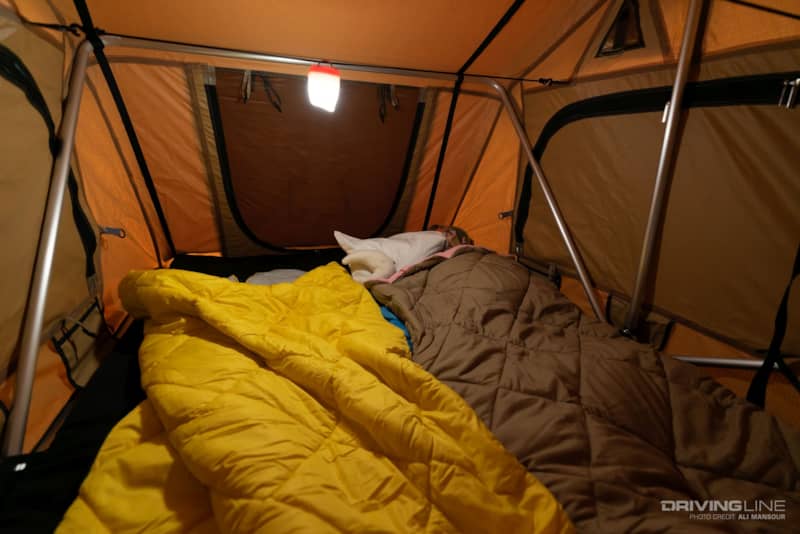 4. Portable Toilet
Eventually, you're going to find yourself in need of a place to do your business in the great outdoors. Depending on your comfort level in the forest, this might not be a big issue. However, if you have little ones or need a familiar throne to rest on, we recommend investing in a portable toilet. You can pick some of these up for less than $70 online. Higher-end versions such as the ones from Thetford have automatic flushing features and the ability to hold 5.5 gallons of waste. You can even get standup enclosures to keep it in, which can double as a handy changing/clean-up spot.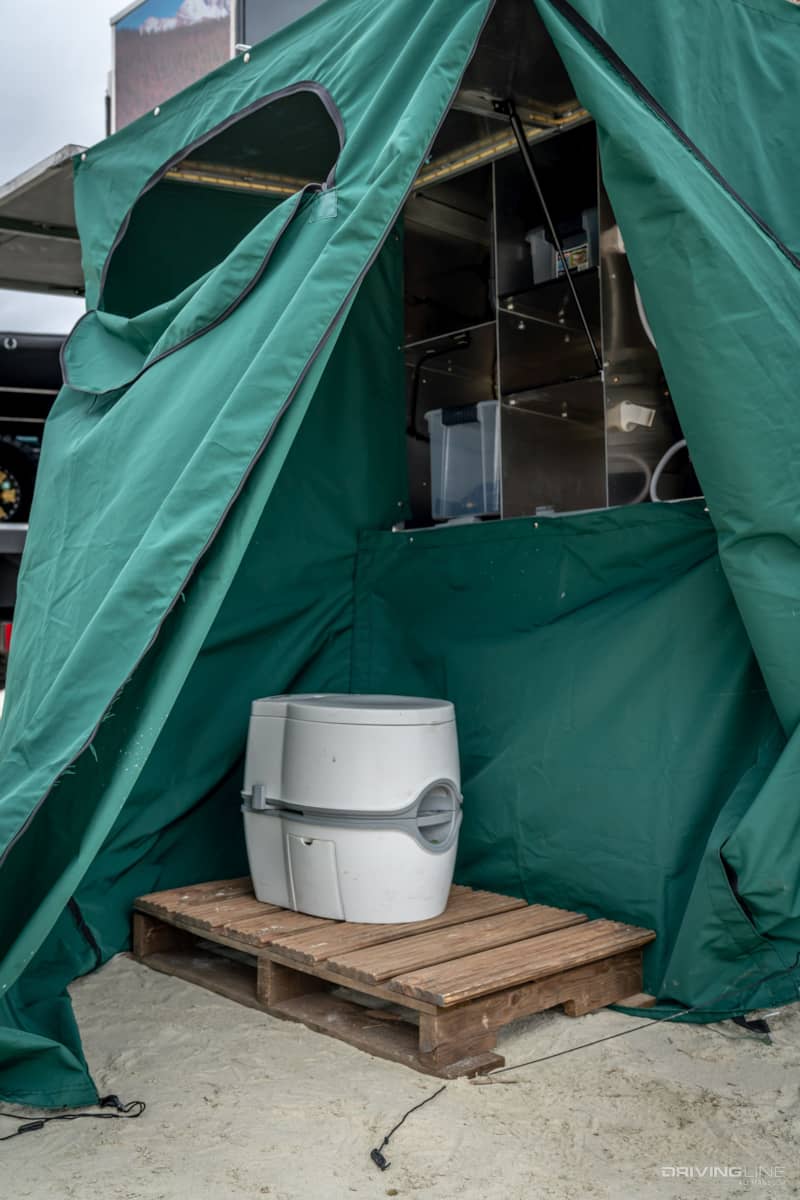 5. Water Jug
A 24 pack of water bottles equals around 3 gallons of water. Not only are the bottles terrible for the environment, but there are better options that will cost you less in the long run. A five-gallon water jug can easily be strapped into the back of your vehicle and give you more than enough water for a weekend. To get the water out, you can opt for a cheap hand pump or a battery powered one such as the one shone from Perfect Pour. Now, you'll just need your favorite insulated water bottle and you're all set.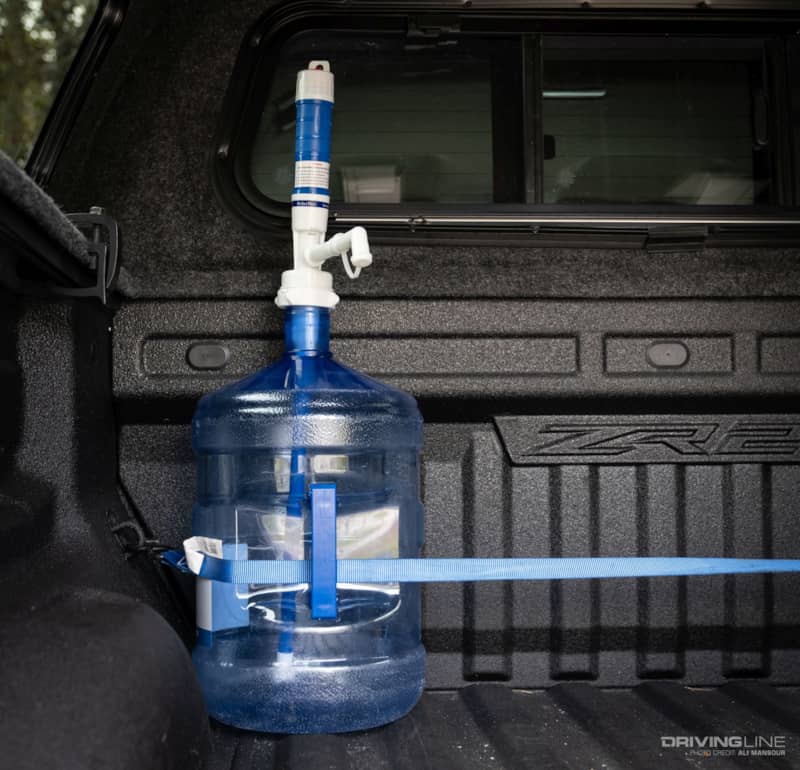 6. Bug Repellant
We're a bit cautious with bug spray, especially with our kiddos. A good solution we've found are the MR300 portable mosquito replant units from Termacell. These provide a 15ft. parameter and work surprisingly well. They don't work great on windy days, but we've had good luck with them overall. We're not saying you can leave the bug spray at home, but we've found these to be more worthwhile than the small citronella bracelets you can buy.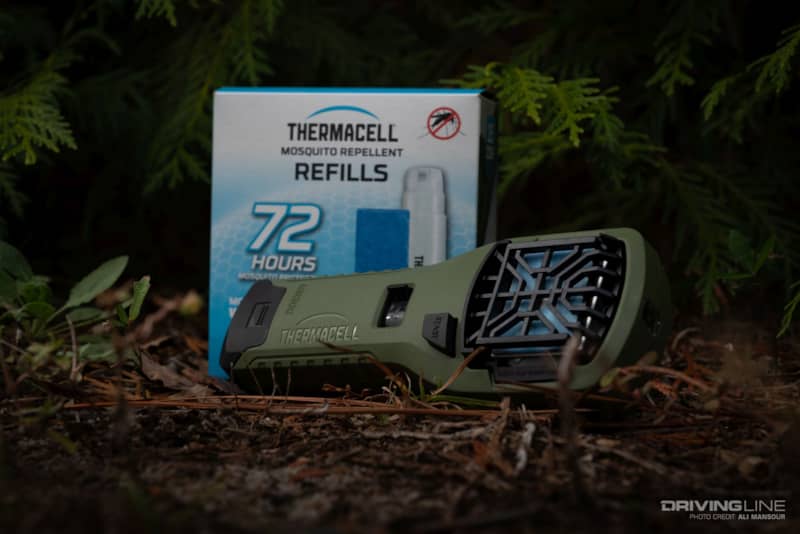 7. Head Lamp
Unless you are the one guy holding out with a flip-phone in your pocket, chances are you'll always have a flashlight with you. While we take advantage of our iPhones light on the regular, headlights are far more useful for getting things done around the camp. The Energizer headlamps are a good value and offer more than enough light. Pair them up with a set of rechargeable batteries and you're set.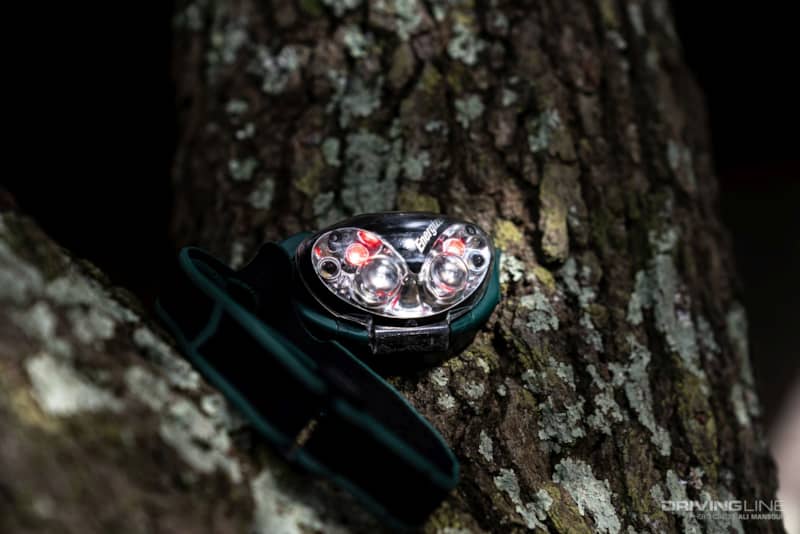 8. Space Heater
Staying warm by the campfire isn't always an option depending on where you are camping. There's also the challenge of keeping warm at night without layering up to the point of discomfort. We've been using the Big Buddy portable heater from Mr.Heater and love it. It will just about cook you out of the tent, so if you need warmth on a winter camping trip, it's perfect. It runs off of two 1lb. propane cylinders and can be mated to a longer hose and tank combo. Whatever heater you opt for, we recommend finding one with an auto low oxygen shut off and tip-over safety shut off.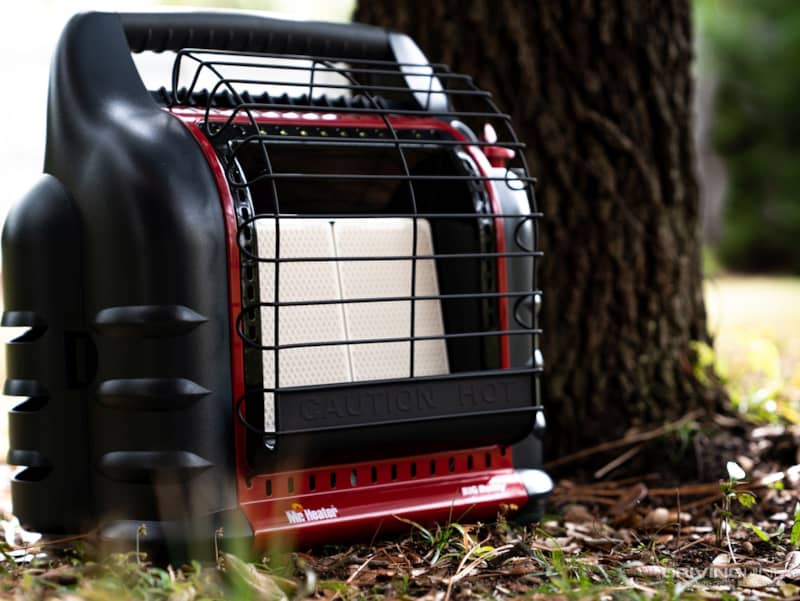 9. First Aid Kit and Fire Extinguisher
Veteran campers will tell you that a readily accessible first aid kit and fire extinguishers are two of the most important items to have with you. The key thing to remember is readily accessible. Also, don't be the only one in your crew that knows where they are and how to use them. You can purchase everything you see here for around $35 dollars from a big box store. Also important, make sure your first aid kit is still up-to-date before heading out.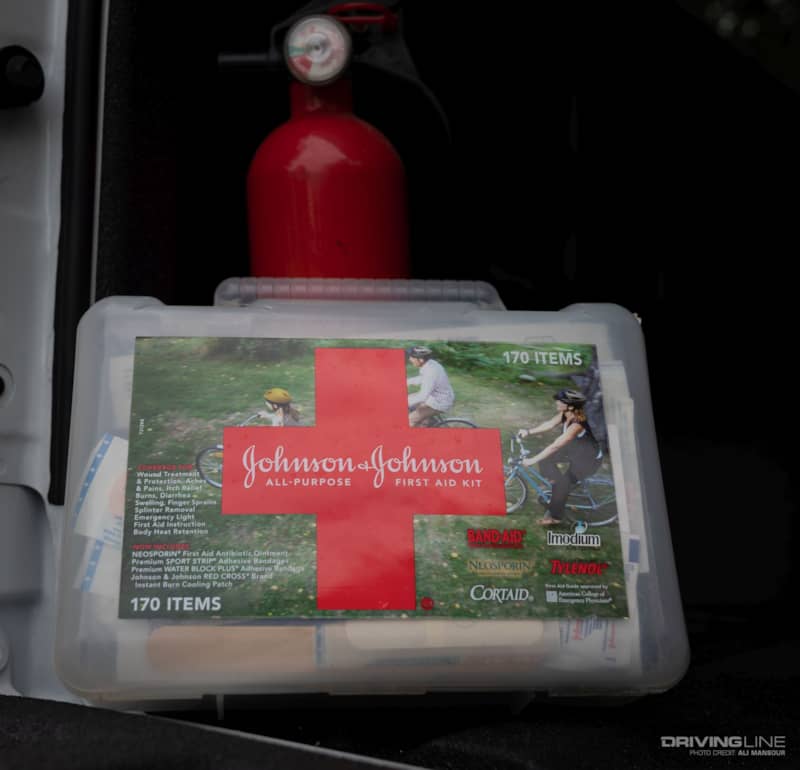 Looking for easy meals to prepare on the trail? Check these campfire meals.