Panoz Is An American Sports Car Success Story
A passion for racing can strike at any time, and history is replete with tales of those who were lured away from their original careers in order to pursue one of the most challenging and cutthroat businesses on the planet.
Don and Dan Panoz's tale is a little different. Not only did the senior of the two men make competing in motorsports his primary focus in the latter half of his life, he also became a giant on the scene by accumulating race tracks, starting several racing series, and of course popularizing the chassis designs and street cars designed by his son, Dan, that would bring the Panoz name to a wider public.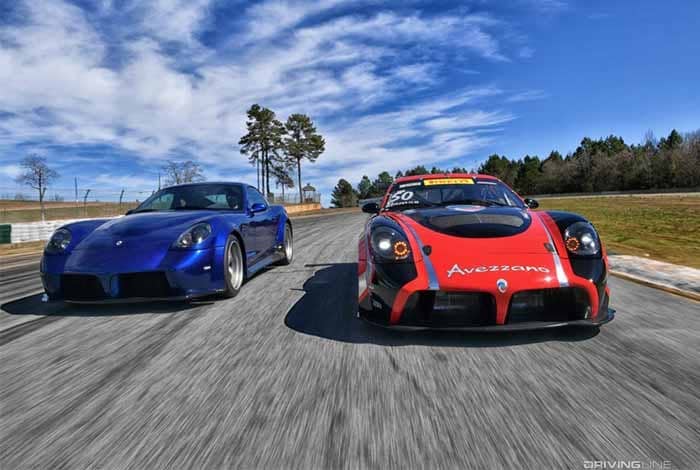 It's the latter that have attracted the most attention to those not intimately familiar with the inner workings of the racing scene—and with good reason. Panoz automobiles have offered an intriguing mix of eye-catching style and hair-raising performance for the last 30 years, and represent one of the few American exotic car success stories.
From Bad Luck To Good
Dan Panoz got into the car business in nearly as roundabout a way as his father. After Don had built his fortune in pharmaceuticals and then shifted his attention towards racing, Dan got the design bug and decided to apply his aerospace engineering education in the automotive sphere.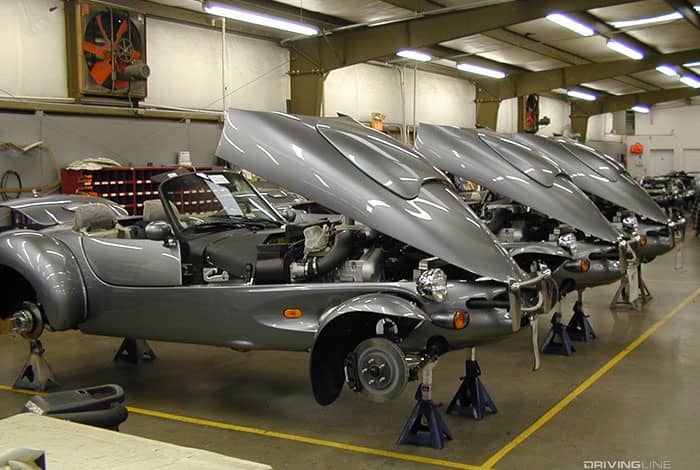 In a twist of fate, however, the Irish organization he applied to work for, Thompson Motor Company,  was in the throes of bankruptcy. Sensing an opportunity, Dan acquired Thompson's most recent vehicle development program in 1989 and imported it back to the United States, where he began work on the Panoz roadster.
Modern Cobra
The Roadster would follow a path familiar to anyone in the bespoke sports car scene of that era. Dan, and his partner John M. Leverett, elected to focus their efforts on fine-tuning their vehicle's chassis and leave the drivetrain development to a third-party. Specifically, the Panoz Roadster would snag its running gear from a Ford Mustang GT, which meant 225 horsepower and 300 lb-ft of torque from a 5.0-liter V8 and matching five-speed manual transmission.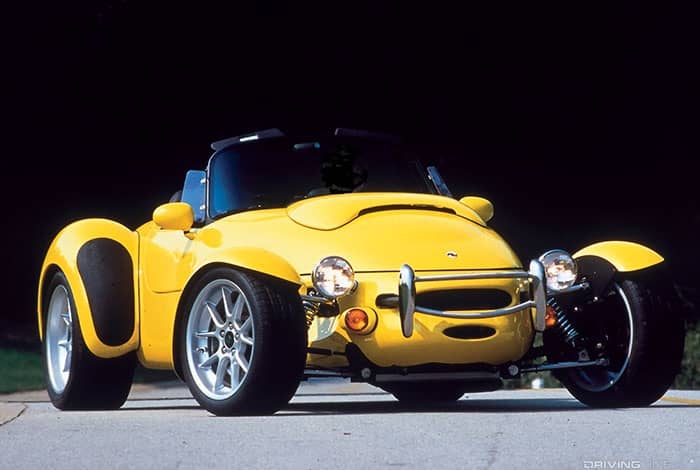 With those pieces in place, Panoz Auto Development was open for business. With its open-wheel looks, lightweight design, and rambunctious V8, the Panoz Roadster had no trouble finding an audience, and soon Dan and John were churning out in upwards of  10 per year.
By 1994, Panoz moved to an aluminum platform for the Roadster (renamed toe A.I.V. or Aluminum Intensive Vehicle), and a couple of years later more advanced generation of the car (with a stiffer space frame and a move to a 4.6-liter, 32-valve V8, also from Ford) would debut. This improved edition could hit 60-mph in less than five seconds, which was astounding performance for the mid-90s.
Going Racing
At roughly this same time, Dan and his father Don teamed up to add a Motor Sports division to the Panoz empire. The reasoning was twofold: Don wanted to build his own race cars to compete at Le Mans (including the LMP-1 and LMP07 prototype cars), as well as fill out his new American LeMans Series, while Dan saw the potential of using this on-track development to fuel a more sophisticated road car.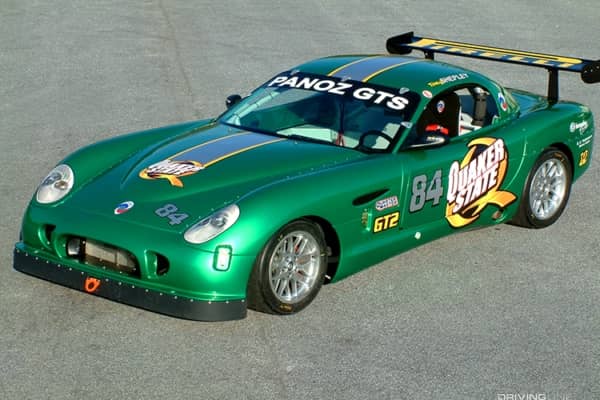 This lead directly to the production of the Esperante, a car that moved past the rawness of the Roadster and added niceties such as a roof, closed fenders, and vaguely European styling. Aimed squarely at the luxury set, the Esperante was an almost entirely-new effort under the skin, albeit one that continued to rely on Mustang power. Performance was similar to that of the Roadster despite its larger size, and the response from customers was strong, giving Panoz a significant customer boost when production started in 2001.
Expanding The Family
Don Panoz was still working on his various race projects, which inevitably led to Panoz Motor Sports offering race-ready editions of the Esperante (dubbed the Esperante GTS) to the general public. The car would compete in both spec racing as well as general road racing series throughout North America, and would further spawn GT and GTLM editions of the car.
Following the Esperante, Panoz would dip further into the exotic pool by way of the Abruzzi and Avezzano, which became available in the early and mid-2010s, respectively. Whereas the Esperante had started with a clear road focus, both the Abruzzi and the Avezzano were intended to straddle the street and the track at the same time, with each featuring a full-on race spec for customers seeking a turn-key solution.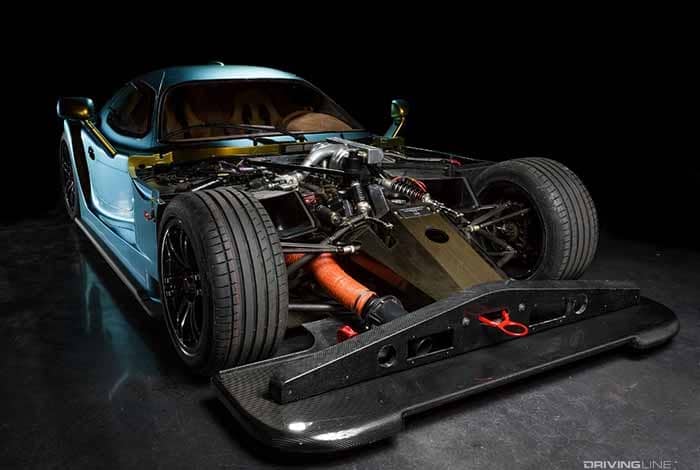 The Abruzzi wouldn't make it much farther than a few entries in endurance racing before the plug was pulled on the project in 2014. The Avezzano, however, would not only compete in Pirelli World Challenge, but also bring its fastback lines to road-going customers, and is currently on sale alongside the ever-popular Roadster and the Esperante. Joining the trio is the GTR-1, a prototype racer that somehow manages to remain street legal with its 600 horsepower V8 engine and ALMS roots.
Living Legacy
Don Panoz died in 2018, but his son continued to operate both the production car and racing programs at the company, keeping their dual legacies alive. Panoz has managed to avoid the scandal and financial struggles experienced by a long list of other boutique American sports car builders. Beyond that, the Panoz name has become synonymous with keeping the spirit of motorsports alive at a time when interest in professional road racing is at an all-time low. The efforts of Don and Dan Panoz have been integral to supporting the legions of teams and fans in the United States that still believe in the potential, and spectacle, of sports car competition.
Which popular driving game features a Panoz Esperante GTR-1? Check out our round-up of the best domestic-focused video game titles to find out.