Pickup or Crossover? Turbo or Hybrid? Hyundai Santa Cruz vs Hyundai Tucson
Ford's new Maverick pickup has been making waves across the market ever since its debut, but it's important to remember it's not the only entry into the new small, crossover-based pickup segment.
For a lot of buyers, Hyundai's new Santa Cruz pickup will be an equally worthy vehicle to consider. And just as the Maverick shares its underpinnings with the Escape CUV, the Santa Cruz is mechanically similar to the Hyundai Tuscon CUV.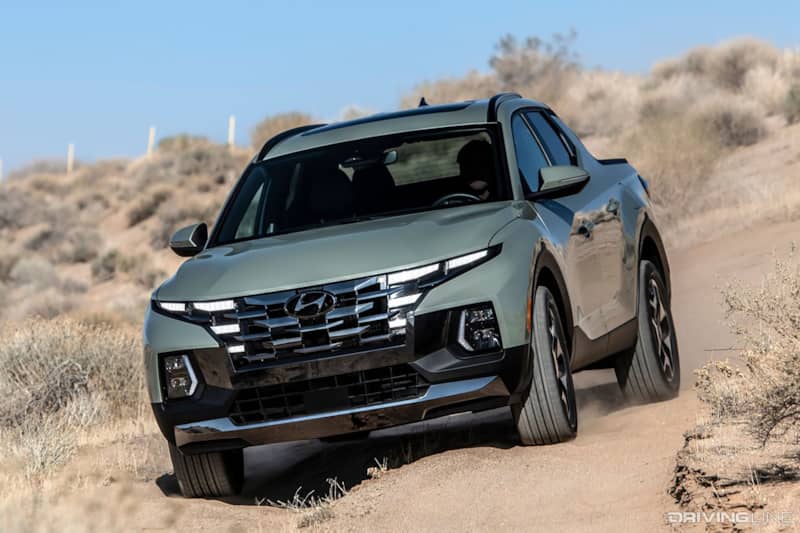 If you are considering the Santa Cruz for your next daily driver or adventure machine, you've probably looked at its cousin the Tuscon as well. And what exactly does (or doesn't) the Santa Cruz offer when compared to its SUV counterpart?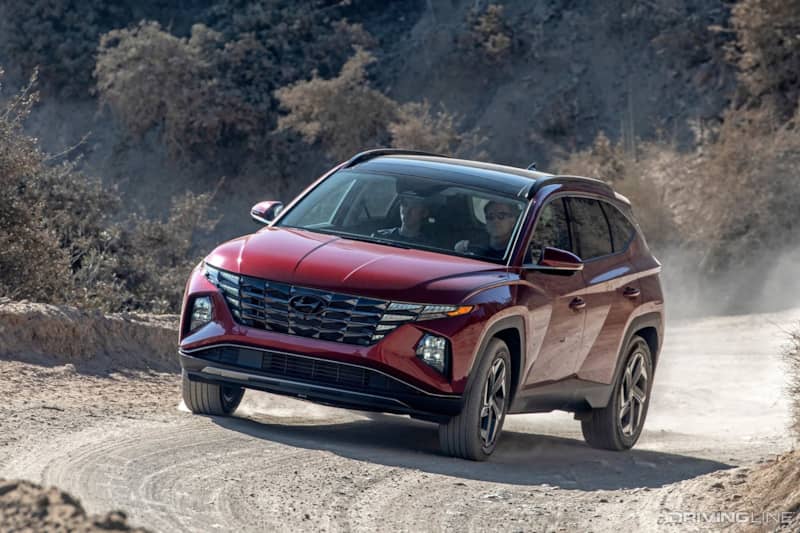 That's what we are going to break down right here. While both models share their basic platform, you'll see there are some pretty key differences between them.
The Value Play?
Naturally, price is going to be one of the first things a potential buyer looks at. Going for an apples-to-apples comparison, both the Tuscon and the Santa Cruz can be had in basic SE trim powered by the same 2.5L naturally aspirated four-cylinder engine.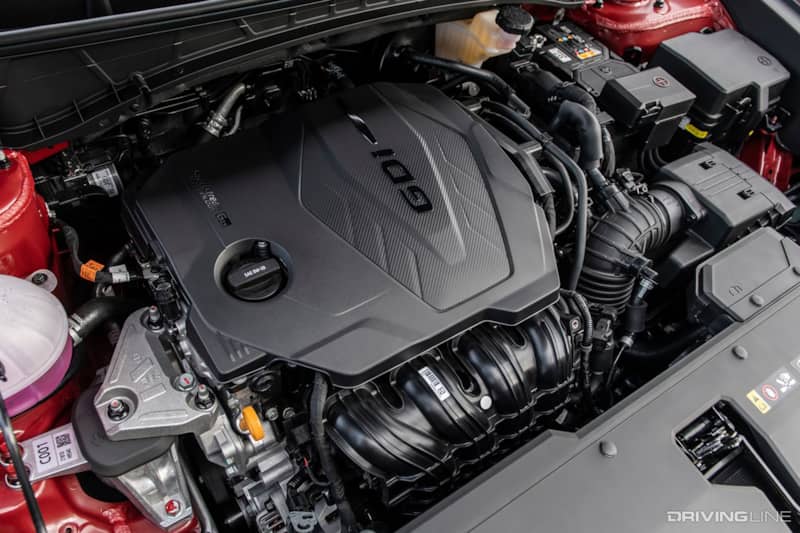 And in this low-level trim the Santa Cruz pickup is actually going to have an MSRP that's about $1,000 lower than an equally-spec'd Tuscon—around $27,000 and $28,000 respectively.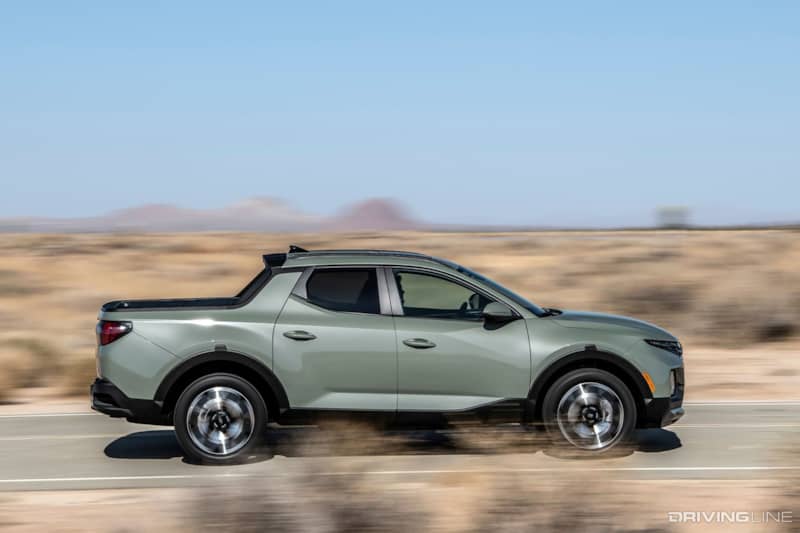 For both vehicles, Hyundai's HTRAC AWD system is a $1,500 option, and we consider this a no-brainer option. Because even if you aren't planning on doing much off-roading, it's a worthy addition just for long term resale value alone.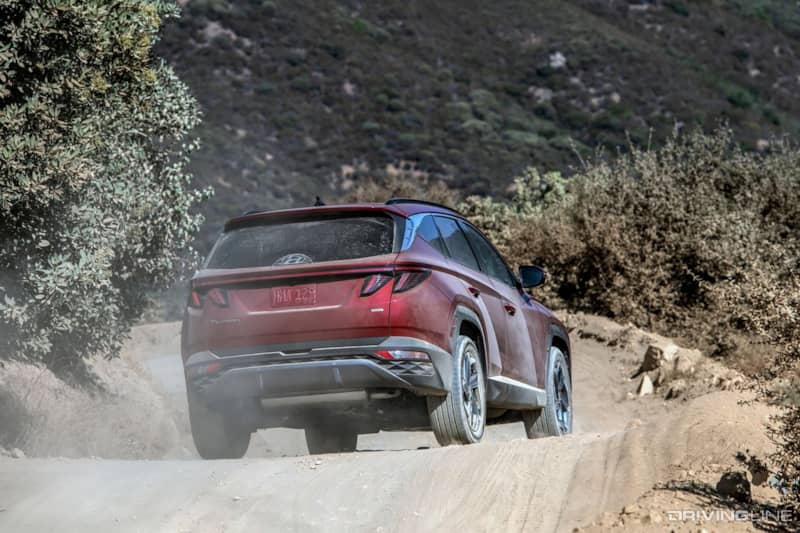 Turbo or Hybrid?
The two models start to differentiate themselves a lot more when it comes to powertrain upgrades.
On the Santa Cruz, the SEL Premium and above trims upgrade the engine to a 2.5 liter turbocharged four-cylinder that makes 281 horsepower and has AWD standard. And you'll be looking at around $37,000 minimum to get a turbo Santa Cruz.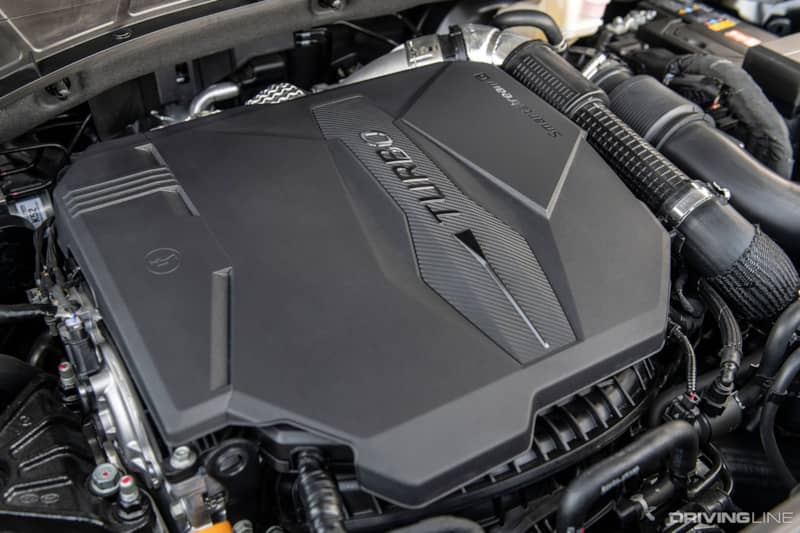 The Tuscon, on the other hand, doesn't offer the 2.5 turbo engine. Instead, you can get the Tuscon with two different hybrid powertrains—a normal or a plug-in, both with AWD standard.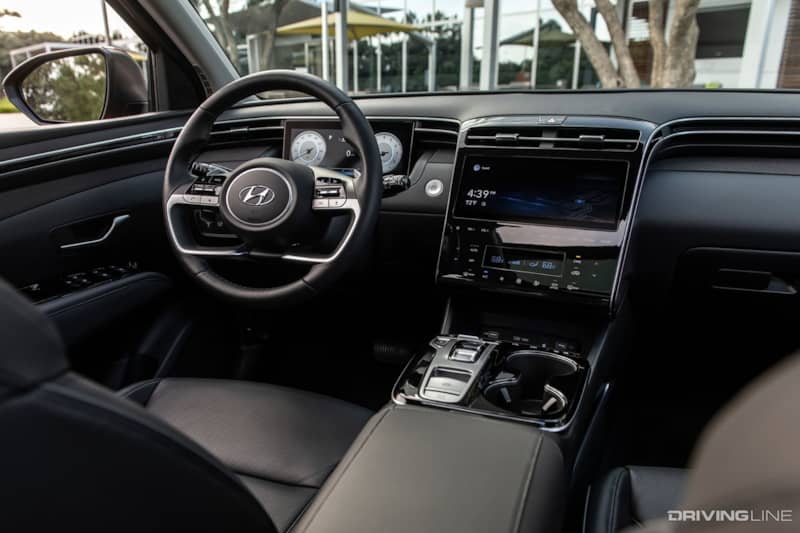 The normal hybrid combines a 1.6 liter turbocharged engine with an electric motor for a total 226 horsepower. The most affordable Tuscon Hybrid you can get has an MSRP of $31,000 and when you factor in the standard AWD, improved performance and much-improved fuel economy it's actually quite a value.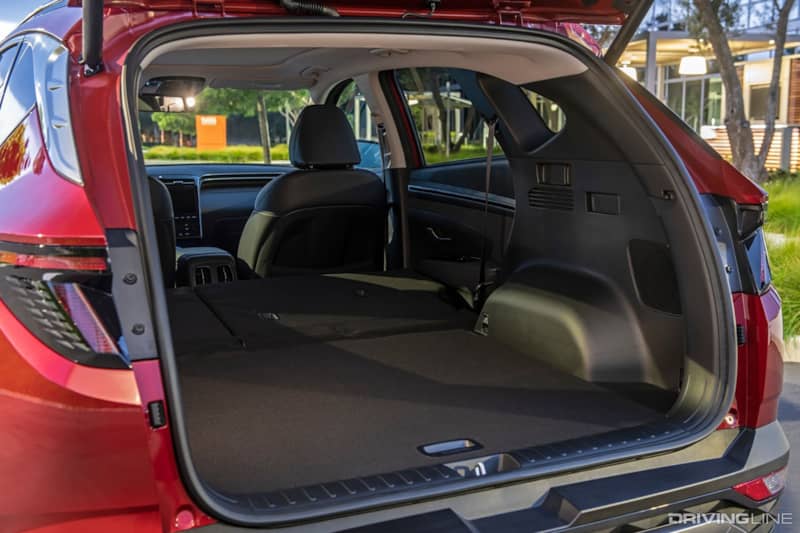 Upgrade to the Tuscon plug-in hybrid and you get even more horsepower - 261 to be exact, along with an all-electric driving range of 33 miles if you plug it in. Base price for a Tuscon PHEV is a little under $37,000, which is offset by a $6587 federal tax credit.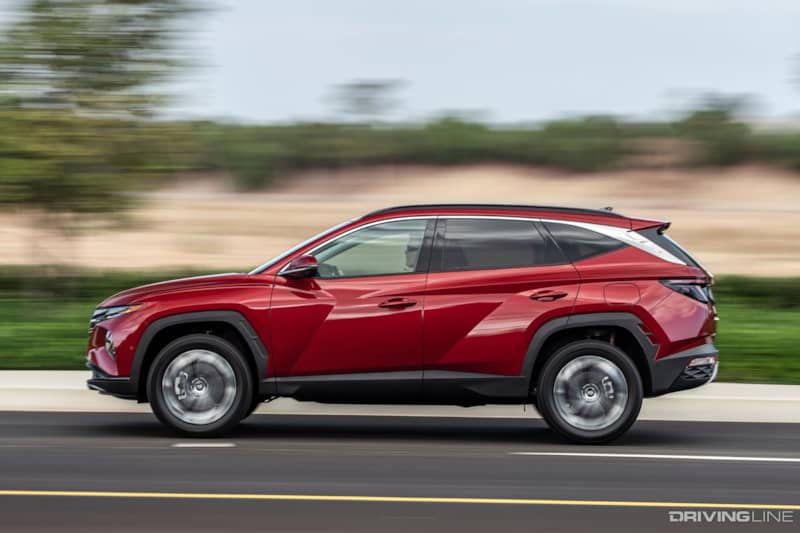 Verdict
While we very much like the look and idea of the Santa Cruz, the hybrid options on the Tuscon give it the edge when it comes to both value and performance.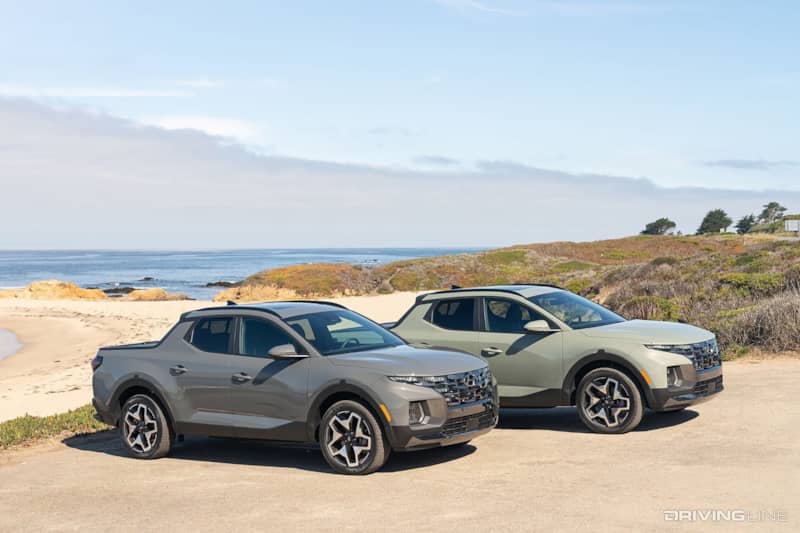 The one exception would be tow rating, where the turbocharged Santa Cruz gives you up to 5,000 pounds of pulling capability. Then again, if you plan to tow often you'll probably be looking at a larger pickup or SUV anyway.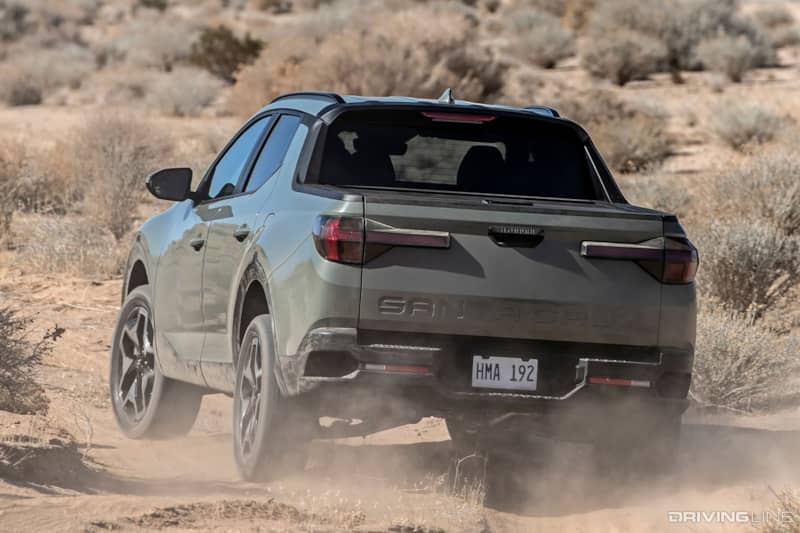 The Santa Cruz's unique pickup truck form factor will be enough to win over plenty of buyers who simply want something different than your typical CUV.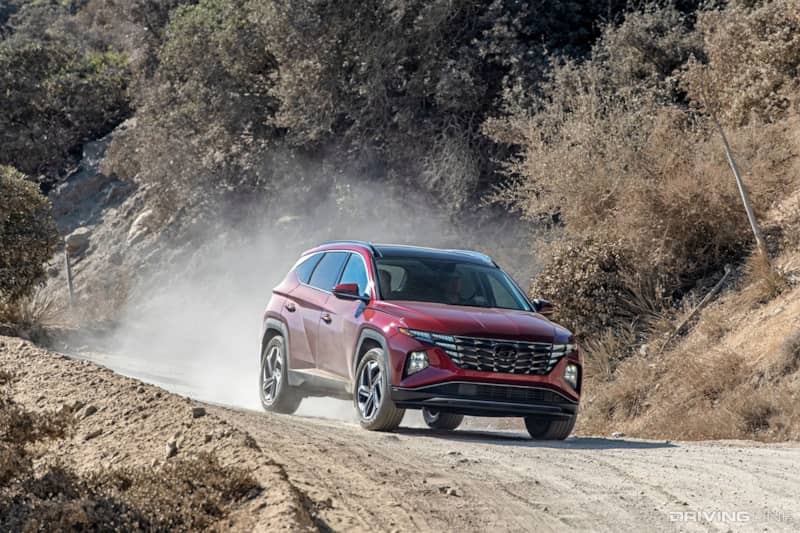 We wouldn't be surprised at all to see the Tuscon's hybrid powertrains make their way over to the Santa Cruz in the future, but for now buyers will have to make the decision between the pickup's form adventurous form factor and open-bed capability vs the high tech powertrains available on its CUV counterpart.