Preparing for Off-Road Emergencies: Part 1
The more time you spend venturing off-road into remote areas, the more you start to realize that if something can go wrong, sooner or later it probably will go wrong. Even a casual day trip out with the family can turn tragic if you are not properly prepared to handle situations that might arise. September is National Preparedness Month, so it's the perfect time to review and replenish our off-road gear kits — or create a kit if you don't already have one.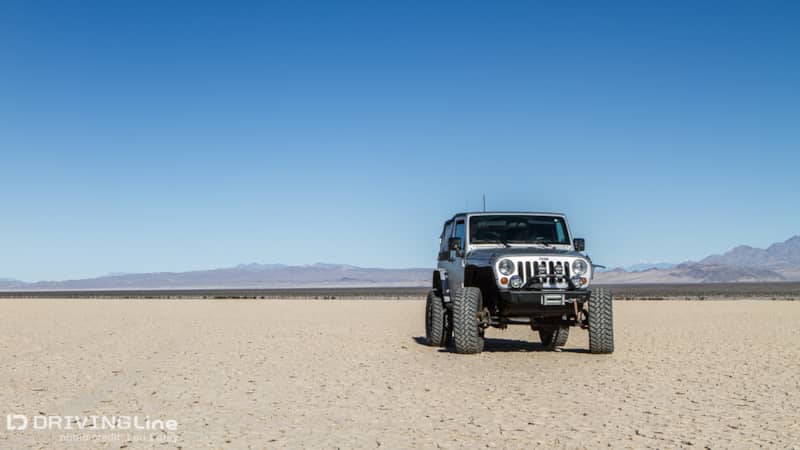 While some basic items were included in my Beginners Off-Road Basics article, this time I want to talk about some additional items that many might not think to include. Being prepared for emergencies isn't only for hard core wheelers or overland adventurers; there are tragic stories of people on a day trip in the family SUV who were unprepared to handle an emergency such as a vehicle breakdown on a remote unpaved road in a national park because they couldn't call for help and were unprepared to spend the night out in the elements.
Accidents such as vehicle breakdowns or physical injuries can happen to even the most experienced off-road adventurers, and the key to surviving them is being prepared. In this two-part series on off-roading preparedness I'll talk about some of the items that everyone who ventures off-road might want to consider adding to their off-road kit so they are fully prepared if something goes wrong.
Read on for the first four emergency essentials:
1. Comprehensive First Aid Kit
Most of us know to carry at least the typical bandages-antibiotic ointment-aspirin first aid kit in our vehicles, but how many of us are truly prepared for a real medical emergency in the wilderness? What if someone trips over a rock and falls into the campfire? Are you prepared to handle the situation if someone falls off a cliff while out hiking and breaks a leg, or is seriously injured in a vehicle rollover?
It could be hours (or much longer) before rescuers can reach you, especially if there is nowhere for a helicopter to land or you are unable to call for help. A comprehensive first aid kit when traveling in remote areas will include supplies for treating broken bones and sprains, major bleeding injuries, burns and dehydration/heat exhaustion in addition to the more typical supplies.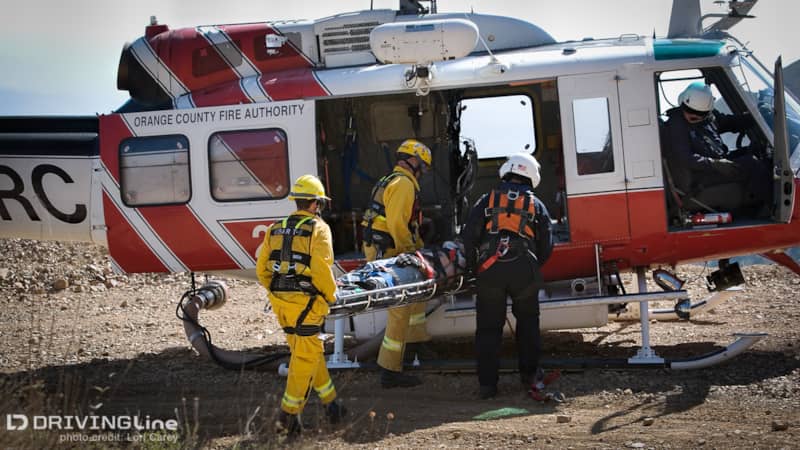 I love the kits from Adventure Medical Kits; they have everything from small sport-specific kits to comprehensive wilderness kits for groups. The Mountain Series Comprehensive kit is perfect for me because I often wheel with large groups as a volunteer with 4 Wheel To Heal, or with small groups in remote locations for extended periods of time.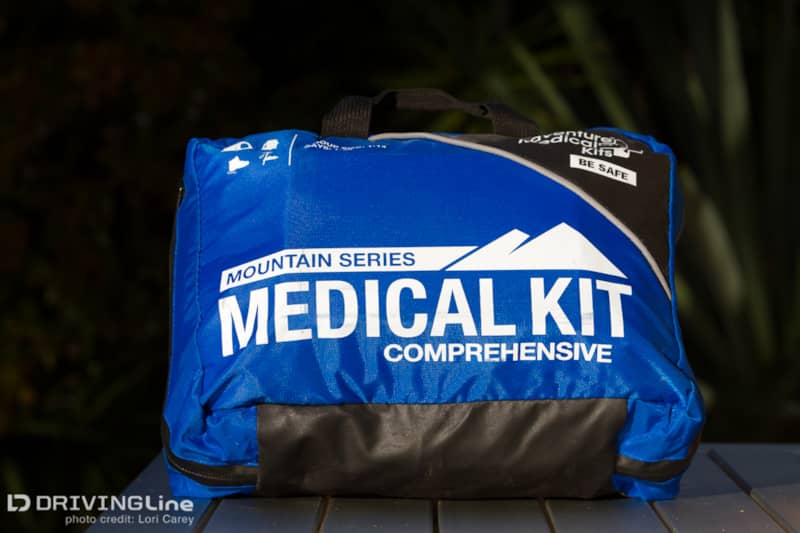 The organization of the kit makes is something I love — with contents packed and clearly labeled by type of injury with sections for Wound Care/Burn/Blisters, Fractures/Sprains, CPR/Bleeding, Medications and Instruments. It includes a comprehensive Wilderness First Aid Manual, and each compartment also contains a set of Easy Care instructions for that specific injury so you don't have to flip through the bigger manual when under stress.
The compact 12"x12"x6"kit comes in a water-resistant zippered bag and is small enough to tuck under or behind a seat. It also includes an Ultralight/Watertight summit kit to use as a grab-and-go in case the full kit is too big to take to the injured person.
For major bleeding, especially if your off-road adventures take you target shooting or hunting, you might also want to consider adding a Trauma Pak to your kit. The Trauma Pak Pro includes QuikClot to quickly stop bleeding, a Swat-T tourniquet, Nitrile gloves and a biohazard disposal bag.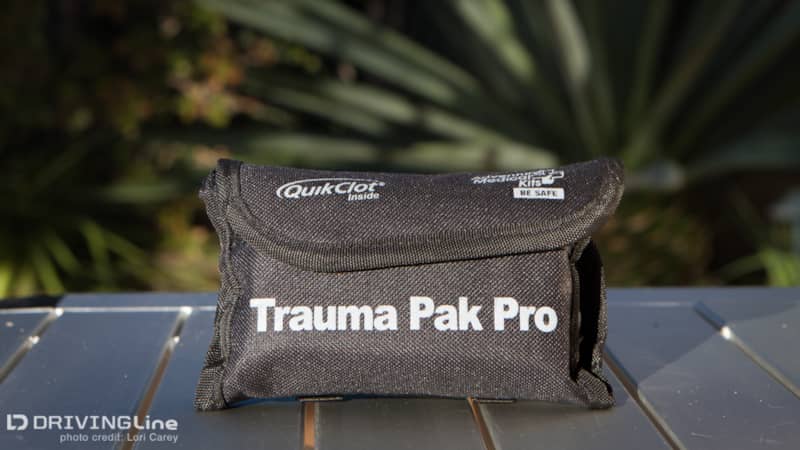 2. Thermoelectric Biomass Stove
What do you do if your vehicle breaks down and you have to spend an extra night or two out in the wild? If you are fortunate enough to be in an area that has plenty of wood for campfires you might not be concerned, but that's not always the case. Space is always at a premium when packing up for off-road adventures, so I love multi-purpose items.
The Biolite Camp Stove uses thermoelectric energy to convert to heat to electricity. The generated electricity powers a fan that makes the fire more efficient by improving combustion, so it requires very little fuel. It can also charge small electronics like cell phones and lights through a USB port. You don't need to carry propane or fuel because it will burn any biomass; small twigs and pinecones are perfect.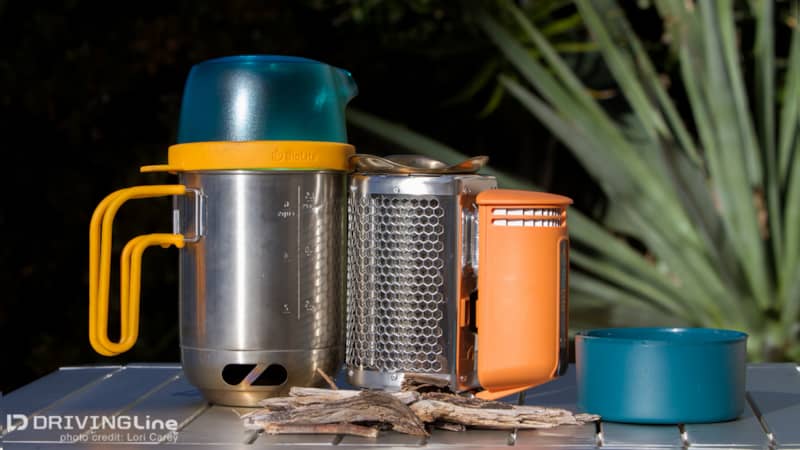 Add the 1.5-liter stainless steel Biolite Kettle Pot. and you have a complete cooking system that even includes a bowl, or you can use the included pot adapter with other pots The stove packs up inside the kettle pot, and it all packs into a stuff sack — for a compact multi-function system that is only 8.25 inches high and weighs just over 3 pounds.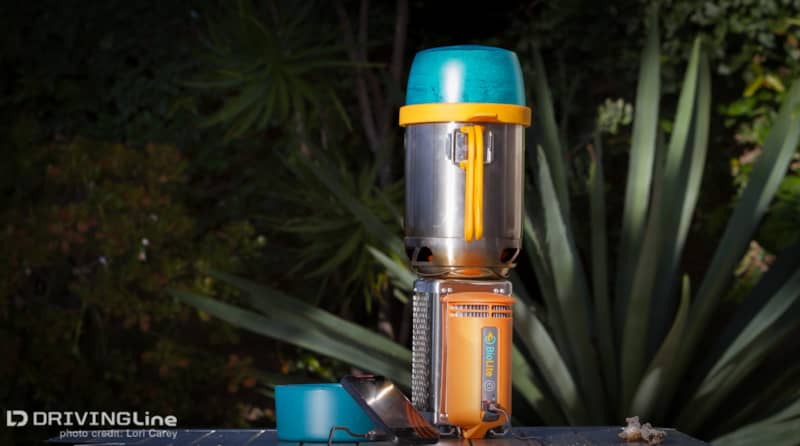 The first time I tested my Biolite Camp Stove and Kettle Pot, I used pine needles and pine cones. They burned hot and fast, and I boiled a half liter of water in less than three minutes and brought a dead smart phone to half charge in just under 10 minutes. Twenty minutes of charge time should give you 60 minutes of talk time on a typical smart phone.
Another benefit of using biomass as a fuel source is that it saves you money, it's carbon neutral, and it helps cut down on landfill waste from empty fuel canisters. Biolite has several other products that might fit your off-road needs, including a larger Base Camp unit, a grill that fits the stove and a smaller phone charger.
3. Paper Maps and Compass
I love technology, and a GPS is a great tool to have for navigation. It can also let you give exact coordinates to your location if you do need to call for help. But technology is prone to failure. What if your batteries die and you have no way to recharge them because you don't have an alternative power source and you forgot to pack spares?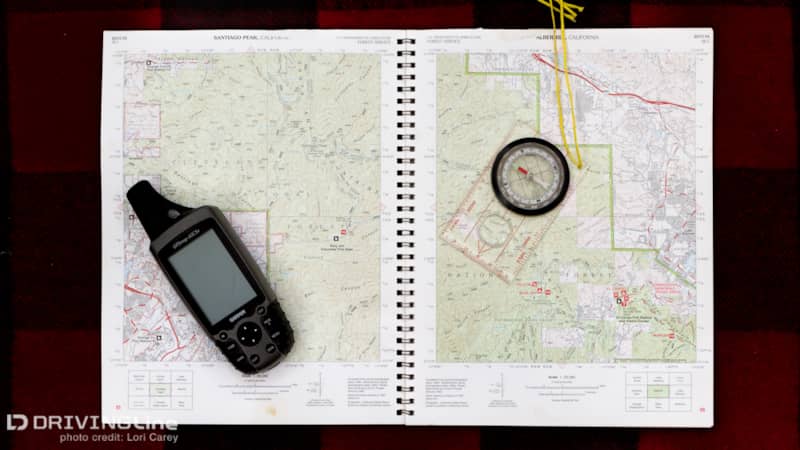 If you run out of gas or your vehicle stops running, you can't power your GPS unit with your cigarette lighter. If you are in unfamiliar territory, it could potentially become a serious situation if no backup plan is in place. You should always carry paper maps for the location in which you'll be traveling. You can find them at outdoor recreation stores, state and national park offices, and visitor centers. You can even find printable maps for many locations online. They can be laminated to make them waterproof. Carry a compass and learn how to use it.
4. Tarp
If your vehicle breaks down in a remote area, a waterproof tarp is a simple, key item to have in your kit. It can provide shade from the deadly sun, shelter from rain and snow; collect water or when you need to make vehicle repairs in a wet or muddy location; keep you warm at night; haul items; or be used as a ground tarp under your tent. It can also be used to moved an injured person if needed or to wrap a hypothermia victim. A tarp has so many uses; I never venture off-road without one.