Project LS-Swapped Chevelle Wagon: Exhaust, Stance, Tires & More
When we last left off on our 5.3-swapped 1972 Chevy Chevelle Concourse station wagon project, we'd slowly begun to diagnose some of the problem areas and work out a game plan to get this partially finished project car back on the road again.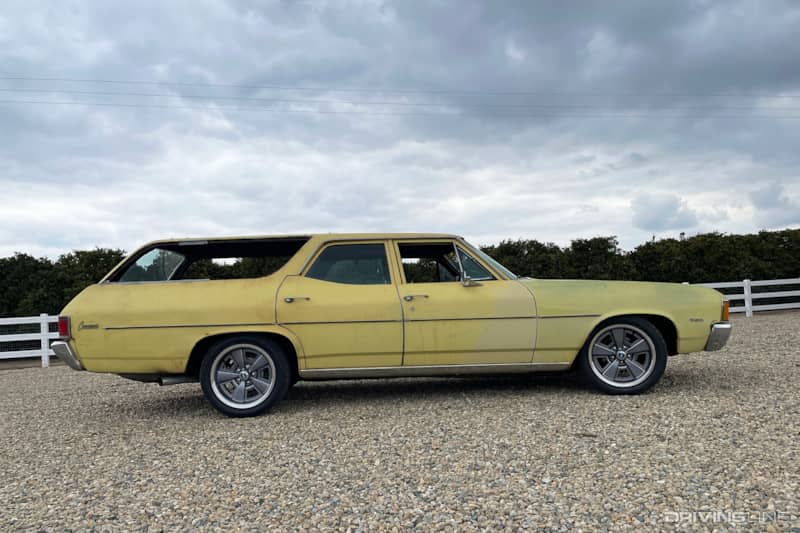 As project cars often go, progress wasn't as fast as we'd hoped, with the Chevelle spending most of the last year either under a carport or inside a garage. But as the calendar turned from 2022 to 2023 the old wagon was finally given some long-awaited attention and a few much-needed new parts.
Spring Cleaning
As with all un-finished projects, when we bought the wagon one year ago, parts of the car were in good working order while others were in need of immediate attention. In the case of this car, you could fire it up drive it up and down the street no problem. It ran, drove and shifted well, but that was about it.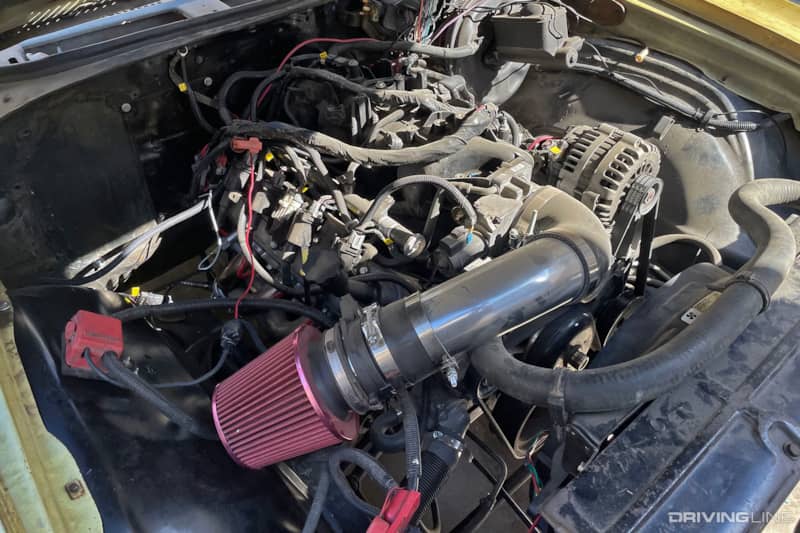 The wiring had been left as a rat's nest under the dash, so the first task involved getting that tucked up out of the way, cleaning up both the cabin and the engine bay.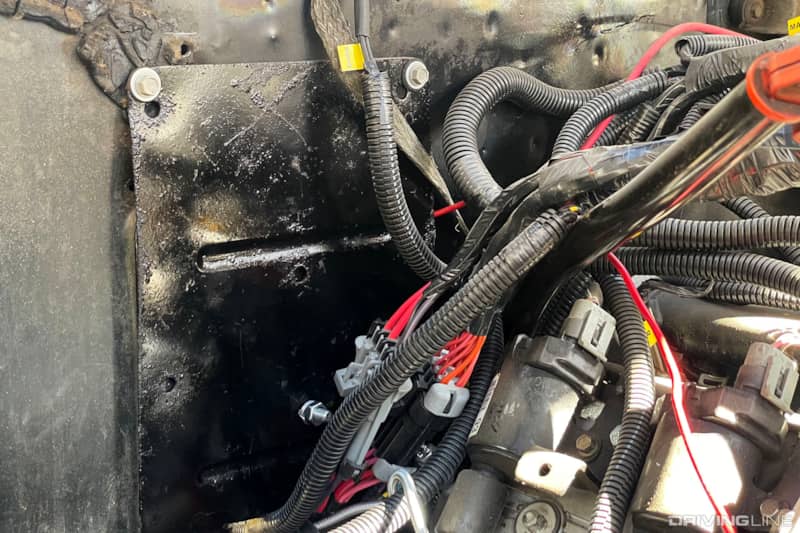 And then there were the seats. At some point the stock bench seat had been removed for a pair of newer buckets that didn't fit quite right. The seating position was too high, and the look was neither period correct nor appropriately modern.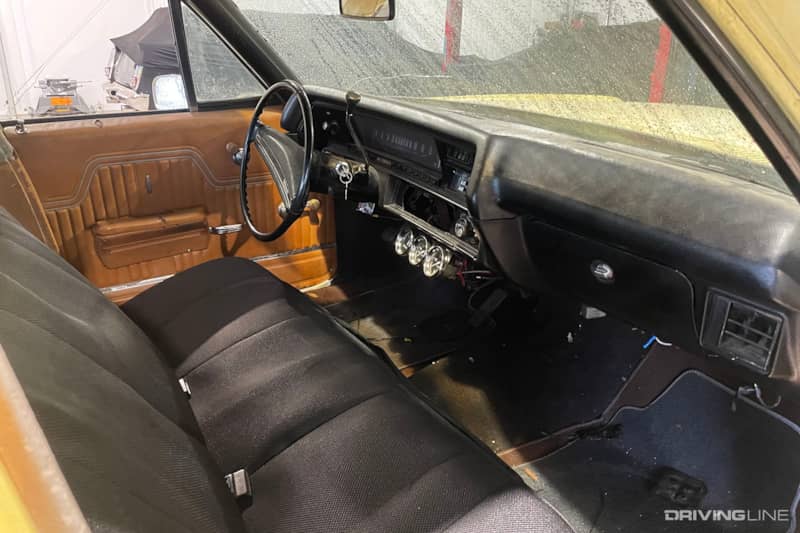 While a set of genuine GM A-body bucket seats would be nice, we instead found a factory bench seat from a same-era Monte Carlo.
And though it might be less sexy than the buckets, there's something appropriate about a wagon with a bench seat and column shift. But more than anything, a tall person can now drive the car without their head touching the roof.
Less Loud, Better Sound
Now that you could sit in the car comfortably without your shoes getting tangled up in the wiring, the next major area to address was the exhaust system, or rather the complete lack of an exhaust system.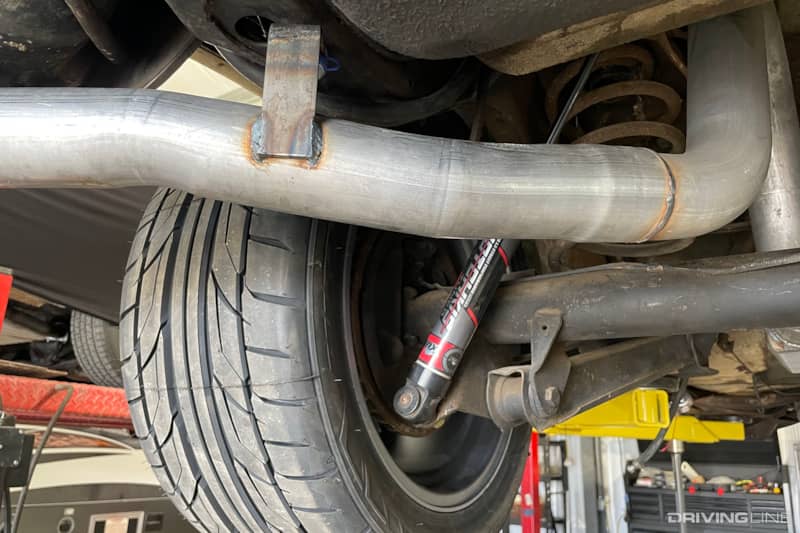 When the previous owner did the Gen 3 5.3L V8 swap, he installed headers and got the car running, but never went beyond that. Needless to say, with no mufflers the car was quite loud.
So to preserve our ear drums and to keep the neighbors from calling the authorities every time the car fired up, getting an actual exhaust system on the car was another top priority.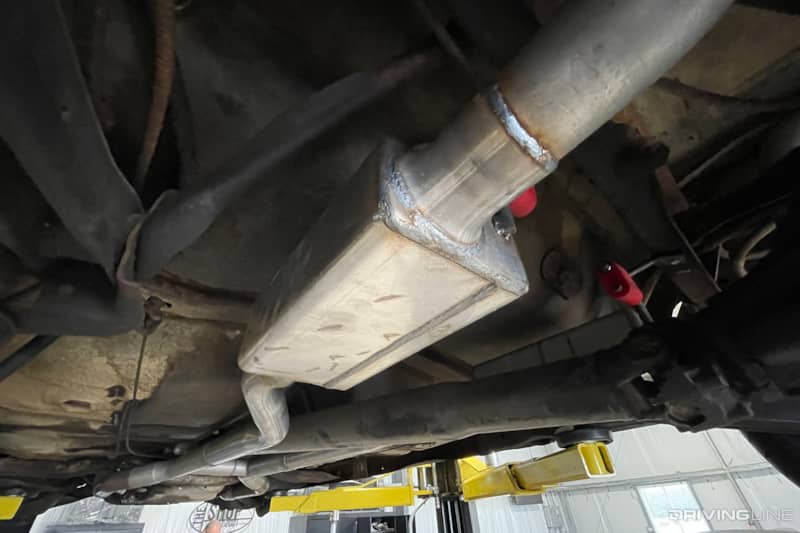 Even though it's a station wagon and not the more common coupe body style, it wasn't hard to find an aftermarket exhaust system, and in this case with we went with a Flowmaster dual exhaust system, but with Spintech mufflers for a more unique sound.
Mike's Muffler in Selma, did great work on getting everything fitted and the car is so much more drivable now. Not worry though, it still has a muscular tone and thanks to the Spintechs, an exhaust note that stands out from most of the LS-powered cars and trucks on the road.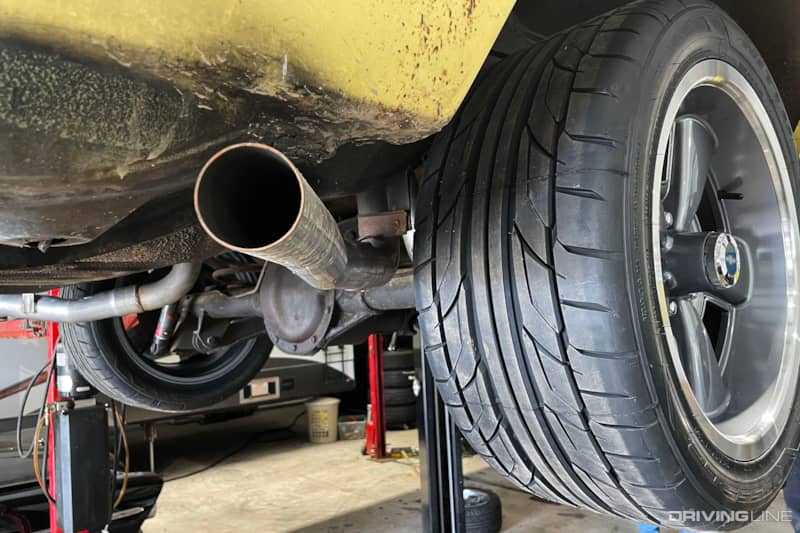 Stance & Tires
Next it was time to address something that had stuck out like a sore thumb ever since we acquired the wagon: the ride height. Whether it was the lighter engine, worn, saggy rear suspension or a combination of both, the Chevelle had an unflattering nose-high stance.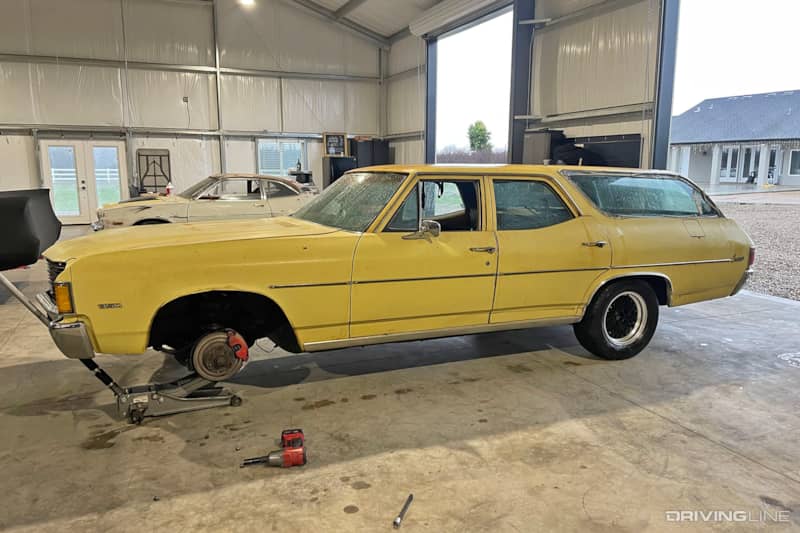 And as we were in the process of looking into suspension options suspension options, a friend who was going with a serious upgrade on his LS-swapped El Camino project offered up his old setup which included Hotchkis shocks and BMI lowering springs.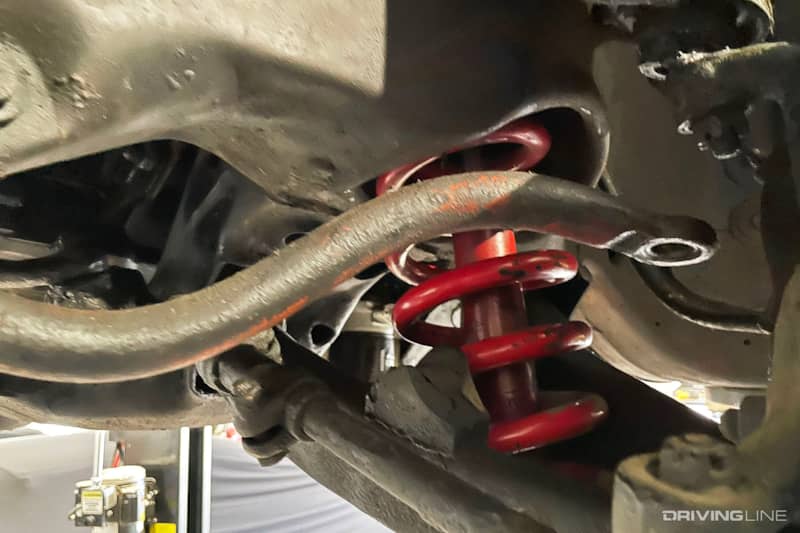 Having already experienced the capability of the Hotchkis parts on our '70 GTO we figured the secondhand setup would be great upgrade for the Chevelle's tired suspension. And we were right.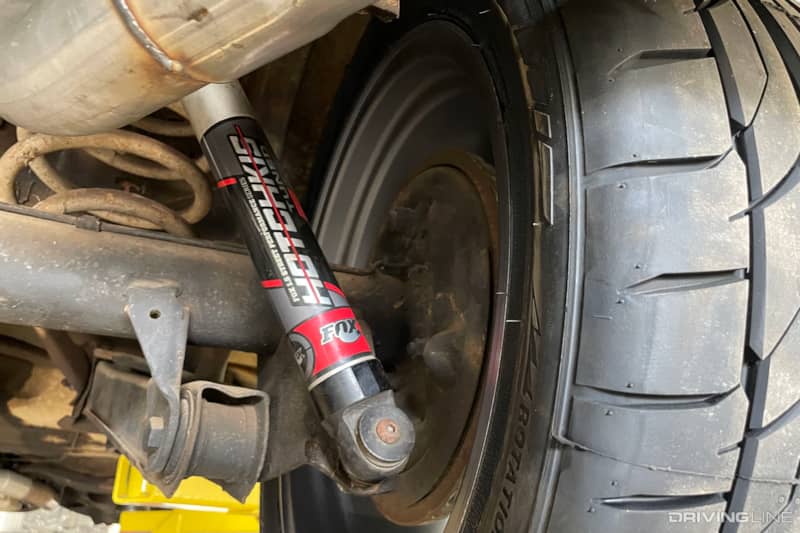 While there might not be a lot of hardcore corner carving in the wagon's future, it's much now more capable than you might think, especially when matched up with the Nitto NT555 G2 ultra high-performance tire.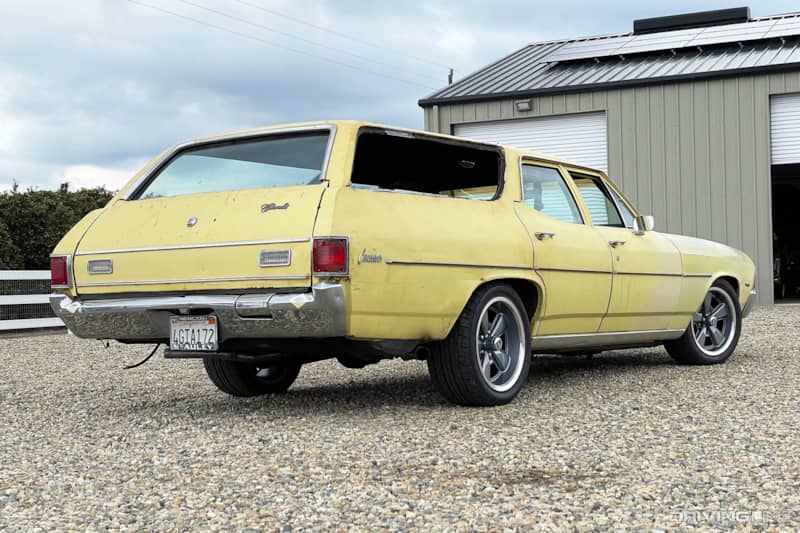 And speaking of the NT555 G2, after previously borrowing a set of tires from the aforementioned '70 GTO, it was finally time for the wagon to get an appropriate set of NT555 G2s (and new wheels) for itself.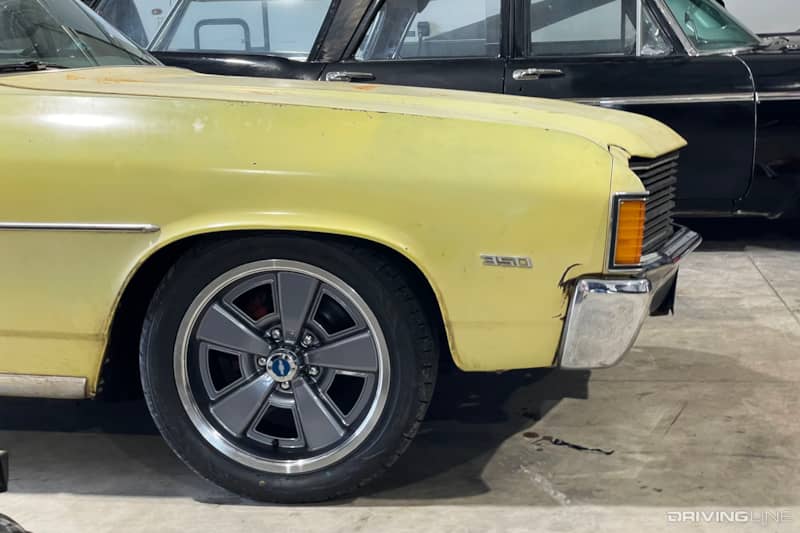 We'll have more impressions from the wheels and tires in our next project car update, but it's safe to say they've radically improved both the look and performance of the wagon, and nudged it a lot closer toward the restomod weekend hauler that we've been aiming to have.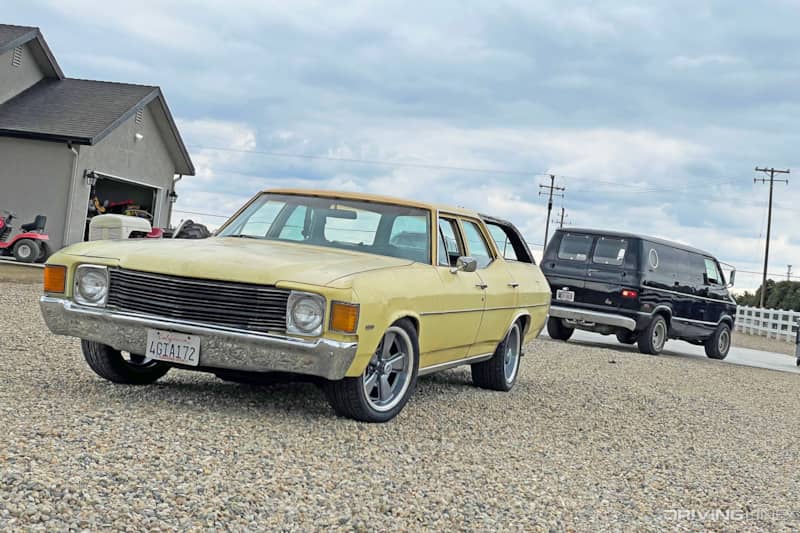 As you can see, there's still a ways to go with this project, but the last couple of months have seen some serious progress on a car that had been neglected for far too long. Stay tuned for more.