Meet Mullet: An LS6-Powered '87 Chevy El Camino Built to be Driven
While many General Motors cars of the 1980s aren't looked back on as fondly as the cars of the '50s or '60s, this era did produce some of the most under-appreciated and capable enthusiast platforms out there — especially when it comes to modification potential.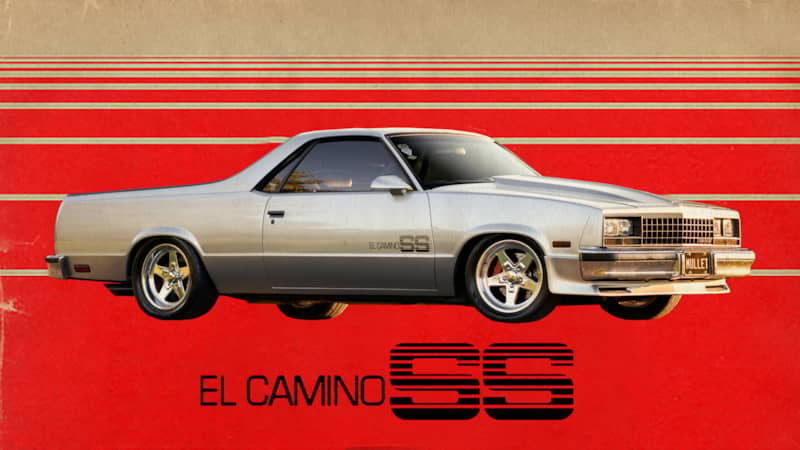 And for evidence of this, look no further than Scott Chaney's 1987 Chevrolet El Camino SS.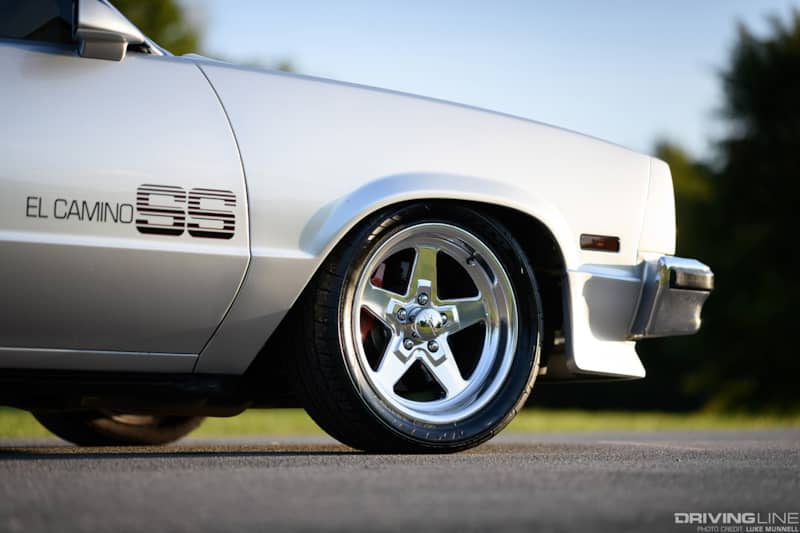 Though well known among the Chevy faithful, the fifth generation El Camino, sold from 1978 to 1987 is a vehicle we quite don't think gets the credit it deserves from the enthusiast.
It's sleek looking, lighter, and smaller than the El Caminos that came before it. And like the rest of the cars built on GM's G-body platform, it enjoys vast aftermarket support and is a wide-open canvas for owners to build upon.
The Best Birthday Present
For Scott, his love affair with this generation of El Camino started early. He owned a '78 during in high school, and that El Camino was the car that he and his wife Carol had when they dated and later got married.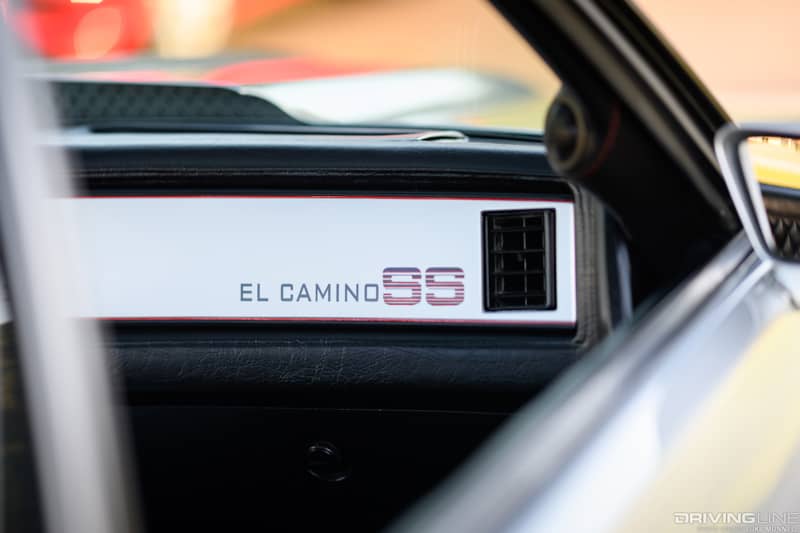 Fast forward to Scott's 50th birthday, and Carol and their two daughters decided an '87 El Camino would be the perfect present for dad and a way to enjoy new family adventures.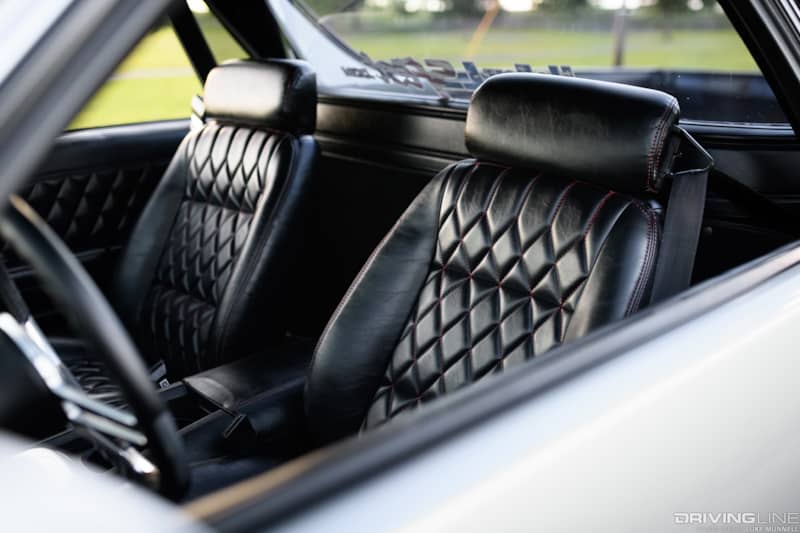 The previous owner had modified the car, but like many projects, it needed finishing. So over the course of about nine months, Scott worked all the bugs out of the car, and made several changes to make the El Camino his own.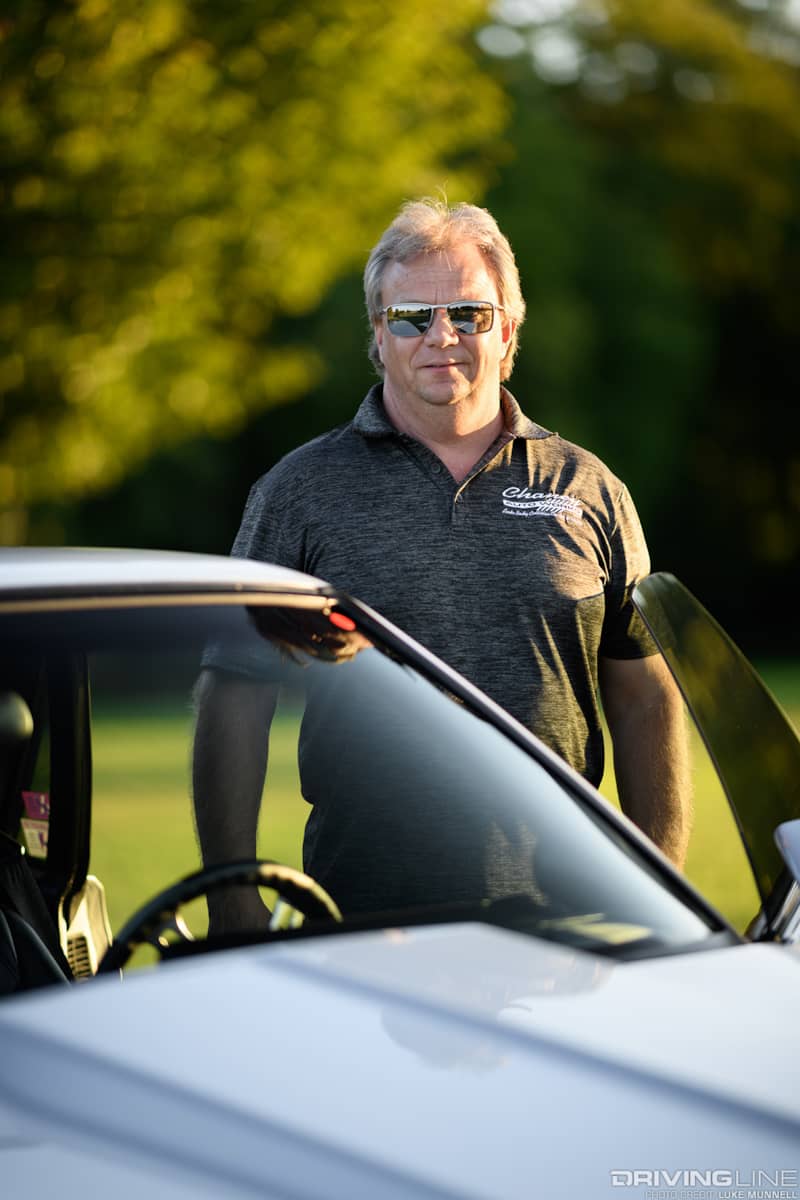 Being a paint and body expert by trade, Scott gave the El Camino a nice refresh at his shop Chaney Autoworks in Franklin, Kentucky, and added a subtle cowl hood while he was at it.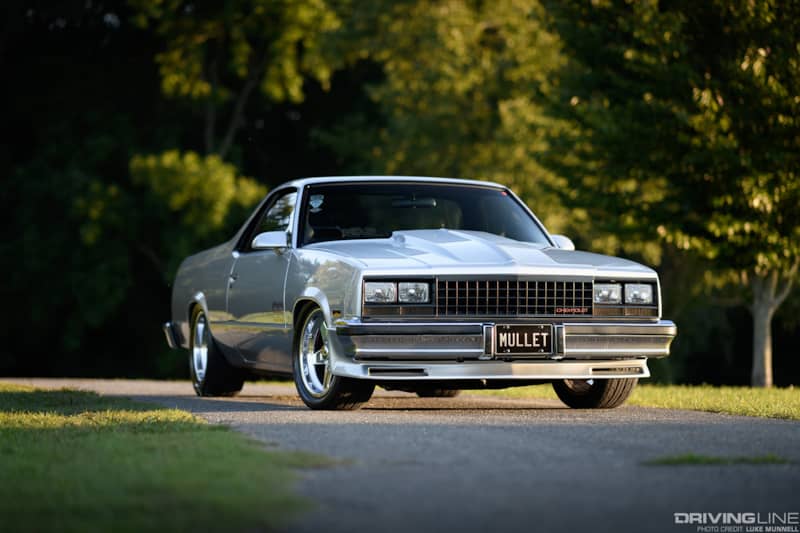 LS6 Power
Though they had a fairly "sporty" look to them, the El Caminos of the 1980s were never known for great performance in stock form. But that's nothing a little LS swap can't fix. Scott's car is powered by a 5.7 liter LS6 V8, to be specific, the same engine that put the C5 Corvette Z06 on the map during the early 2000s.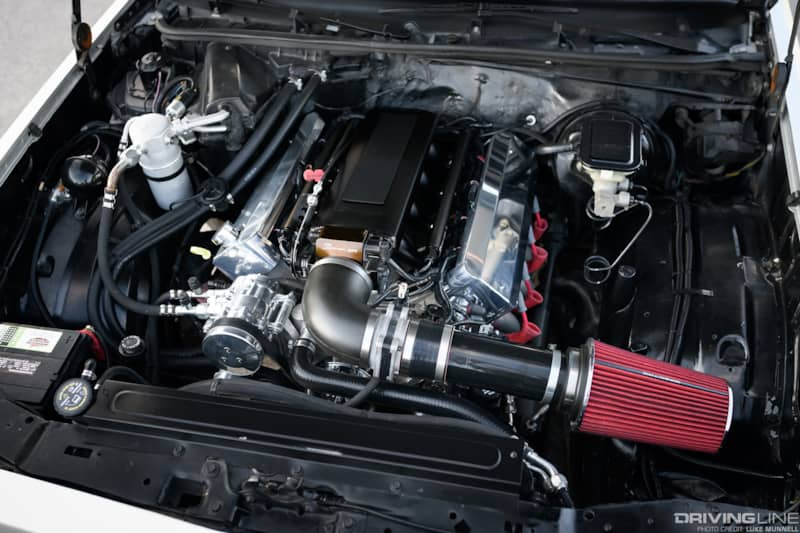 Though stout from the factory, the LS6 has been hopped up a bit with a Holley intake, Comp cam, Hooker headers, Flowmaster exhaust and a few other upgrades.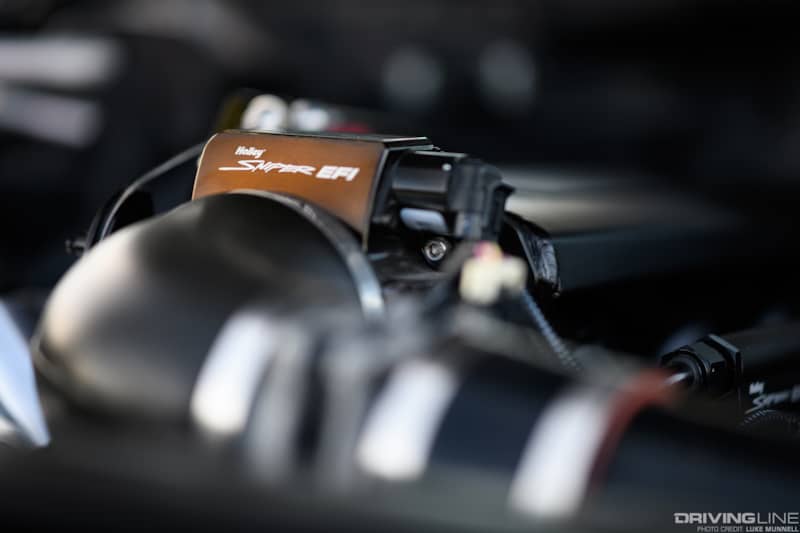 Scott says the setup is good for about 460 horsepower, which if you're wondering, is over three times the power the El Camino made when it left the factory with its 4.3L V6 back in '87.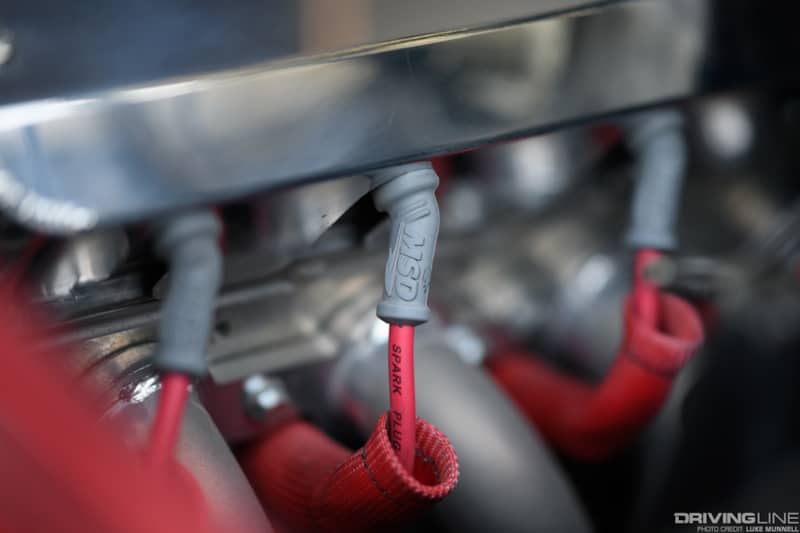 The LS6 is mated a 4L60E automatic from a 2001 Camaro, and a modified shifter from a 2010 Camaro helps give the El Camino's cabin a more aggressive attitude.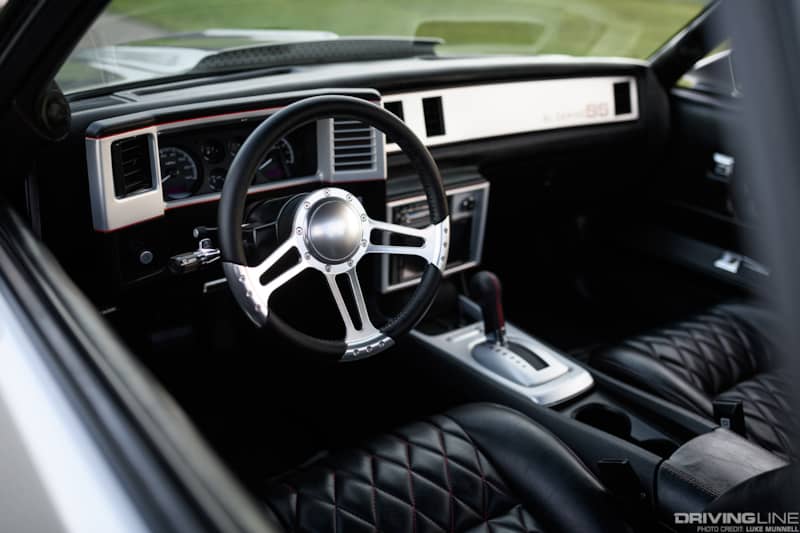 Of course, you don't want one-wheel peels after all of that, so the rear end has been upgraded with a Moser Muscle Pack 12-bolt with a 3.73 Eaton limited slip.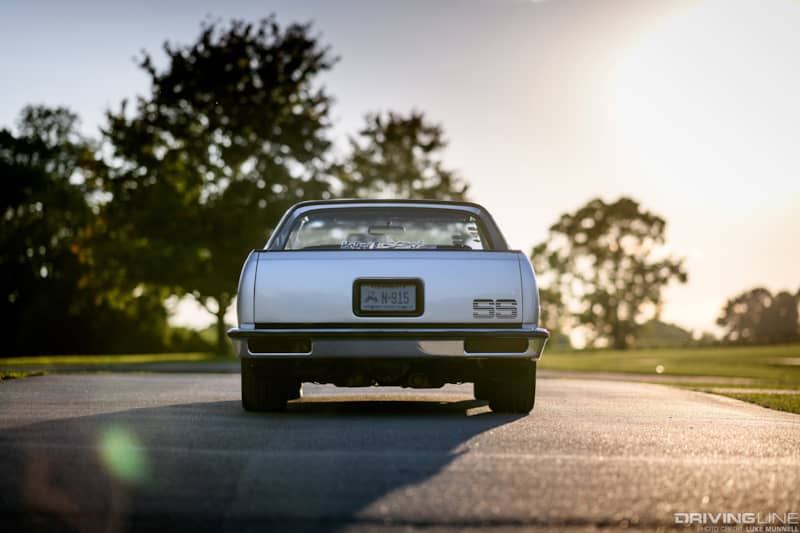 The Right Stance
When Scott got the El Camino, it sat high on a set of massive 22-inch wheels. And one of the biggest things he wanted to change was the stance.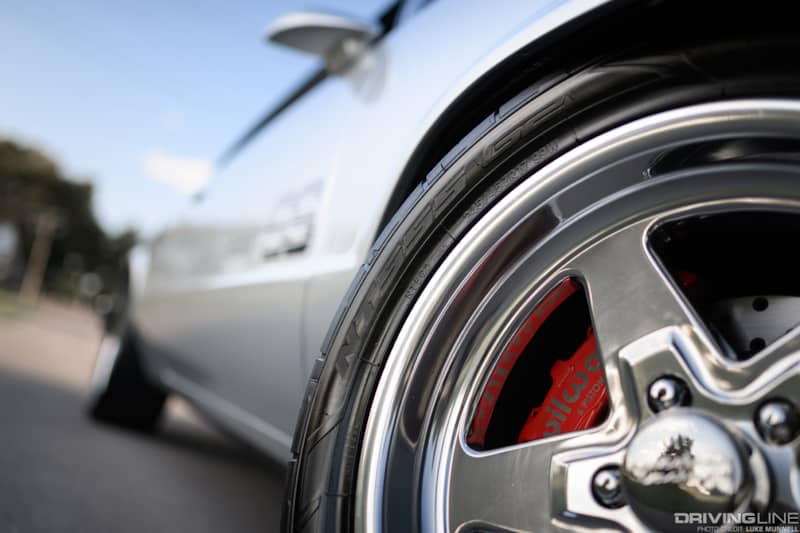 The '80s El Camino usually looks best when it's low to the ground, so on went a set of Viking coilovers up front and two-inch drop springs in the rear with Viking double adjustable shocks all the way around. Wilwood brakes, meanwhile, are there when it's time to slow down.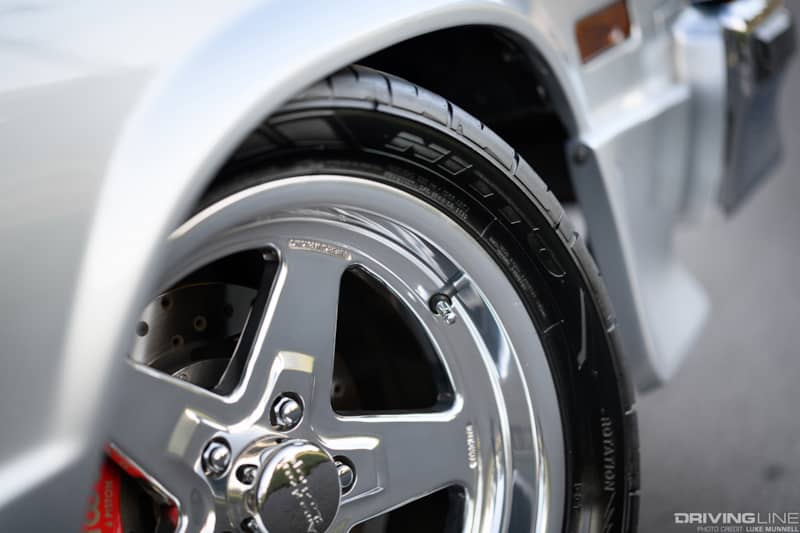 Wanting a wheel that could handle modern performance rubber but with a look fitting for the old-school El Camino, Scott went with a staggered set of 17-inch Torqlite wheels from American Racing.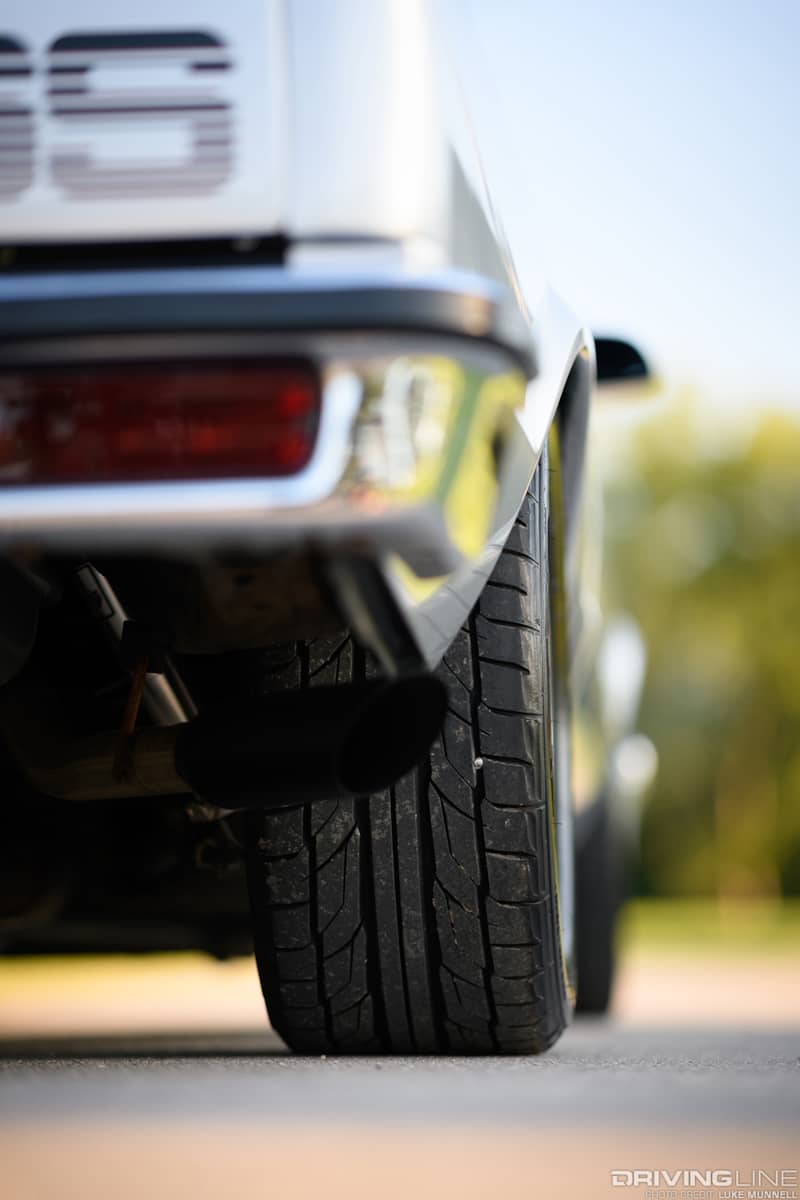 And speaking of modern performance rubber, it was the Nitto NT555 G2 that hit the mark as a tire that could handle everything the El Camino would be doing, from daily driving to long road trips, burnout competitions and more.
The G2s measure 245/45R17 up front and 255/50R17 in the rear, and the stagger gives the car a subtle but effective rake that hits just right.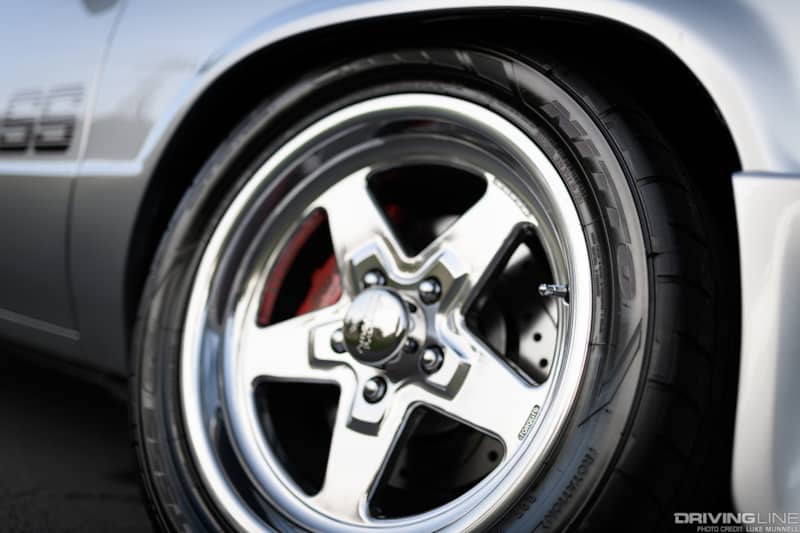 Miles of Fun
Owing to the El Camino's everlasting blue-collar appeal and "party in the rear" capability to roast tires, Scott's daughters quickly dubbed the car "Mullet."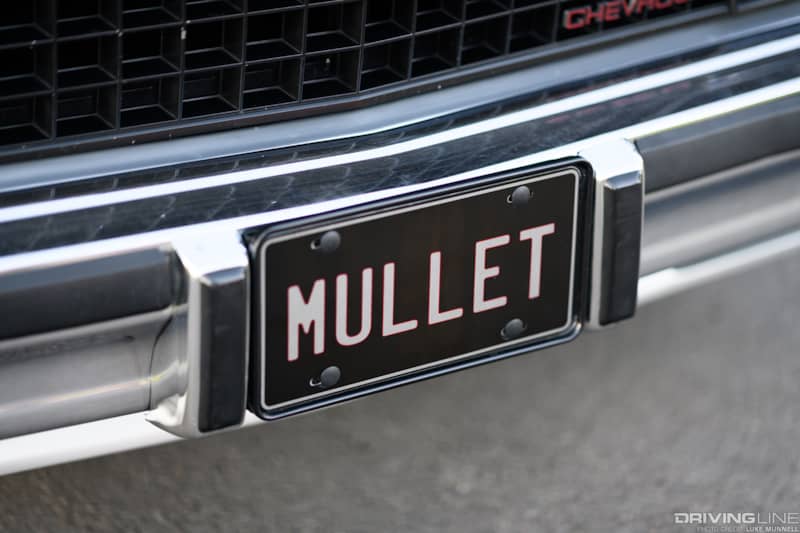 Scott says that over the past year and a half, he's put over 12,000 miles on Mullet, which is more than many people put on their modern cars these days.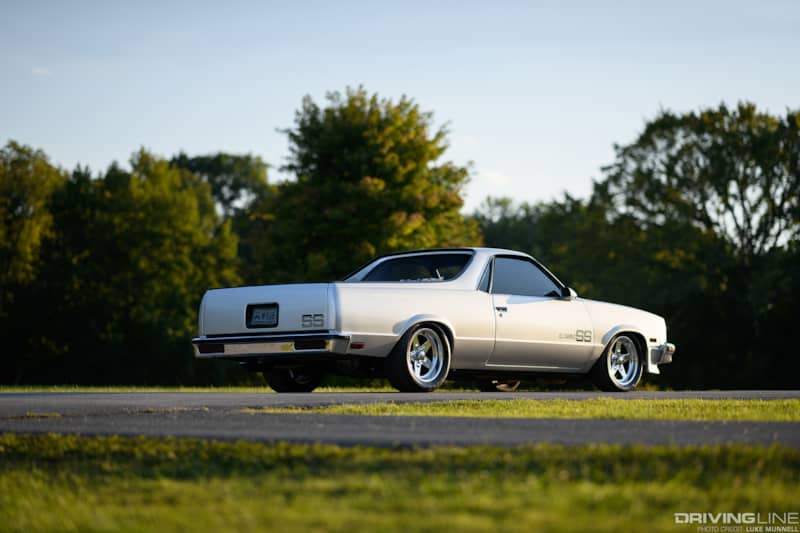 And those miles include trips to car shows like the Goodguys Nashville Nationals where Scott brought home the Modern Muscle Award and Holley LS Fest where Scott and Mullet let it rip in the burnout competition.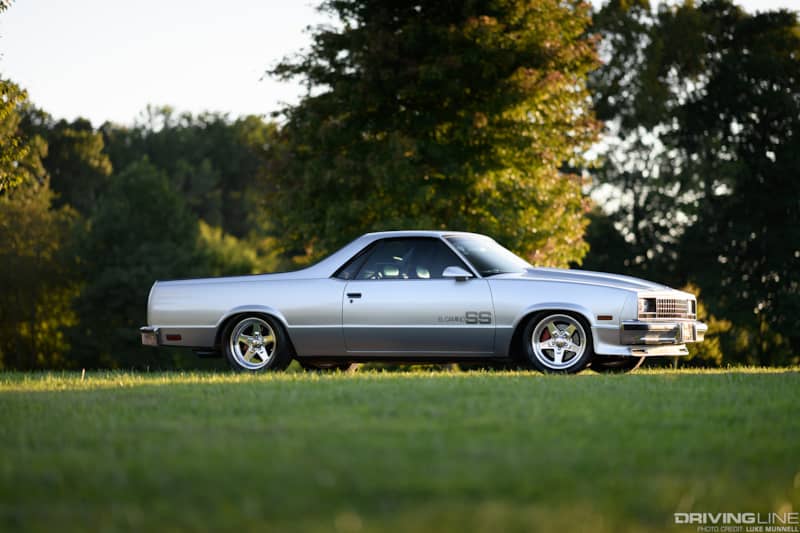 With this project Scott hasn't just shown the potential of the G-Body El Camino, he's built a unique, tasteful and quick street machine that gets driven hard and driven often. Just as it should be.