Project S550 Mustang GT Part 1: The Ultimate Used Car Bargain?
If you are into American performance cars, there's really never been a better time to be an enthusiast. In the last five or 10 years, all three of Detroit's big three automakers have wowed us with some truly impressive high performance machines. If there's one drawback to all this, it's that these great new cars don't come cheap.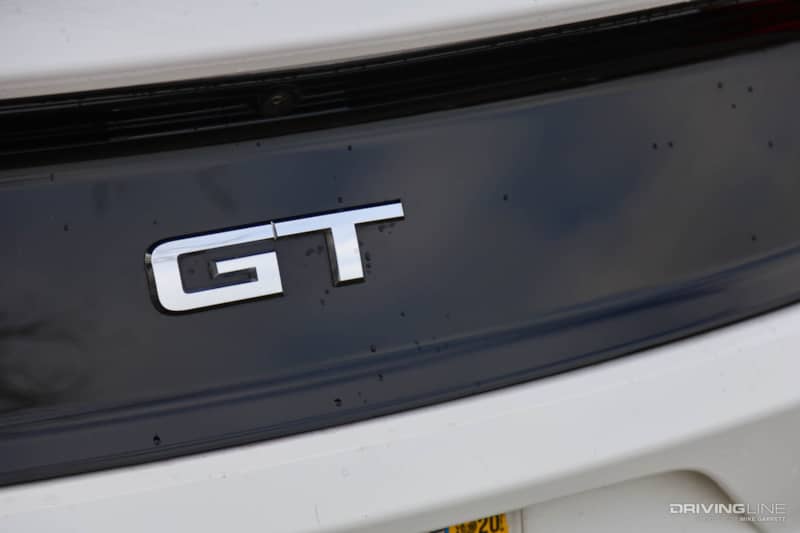 Fortunately though, the used market has followed in step and now is the time that many of these relatively-new American performance cars have depreciated into a much more affordable range for the average enthusiast.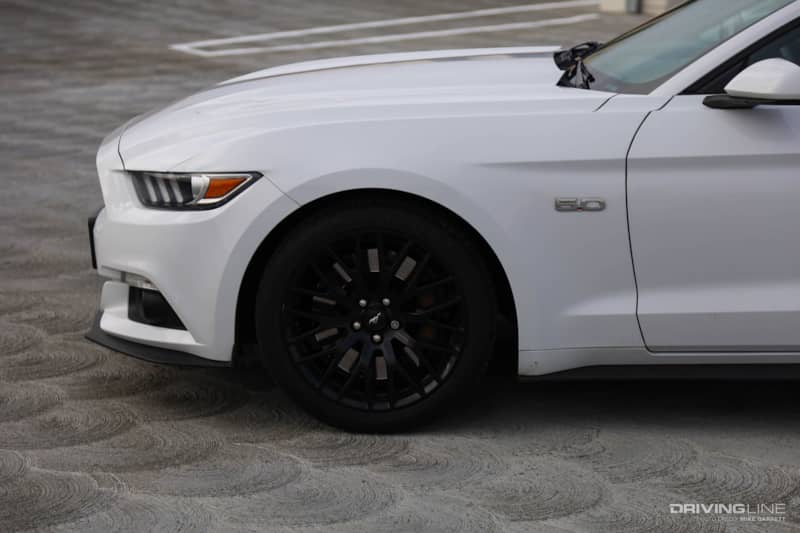 While modern Mustangs have always delivered great performance for the dollar, the MSRP of a new Mustang GT has continued to climb—with the current 2020 Mustang GT starting at $36,475 before you add any performance or luxury options. It's still cheaper than many cars with similar performance, but that number certainly isn't chump change.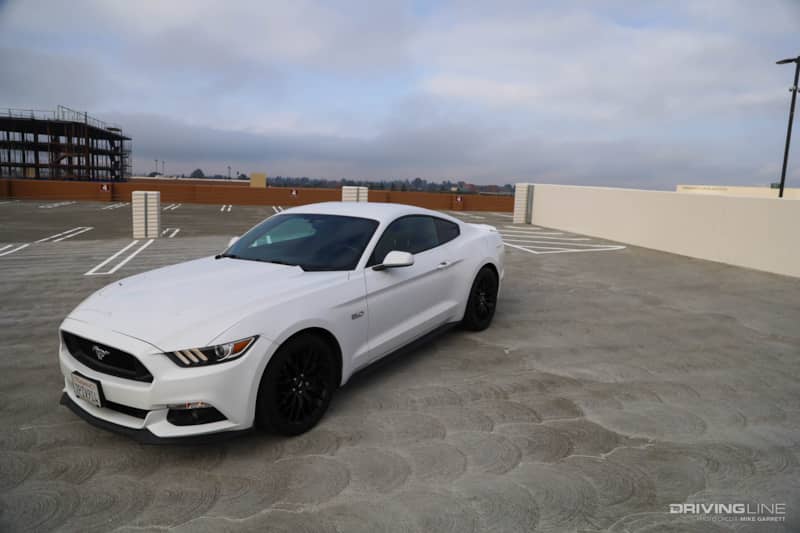 However, if you dip into the pre-owned market you can now find earlier examples of the S550 Mustang GT in the low $20,000s, which is quite enticing—and that's exactly I recently ended up signing papers for an Oxford White 2016 Mustang GT.
As with any used performance car, it's important to make sure a potential vehicle hasn't been abused or carelessly modified, and I was fortunate enough to an original owner selling this car locally, completely stock and always serviced at the dealership with an odometer reading of 39,000 miles.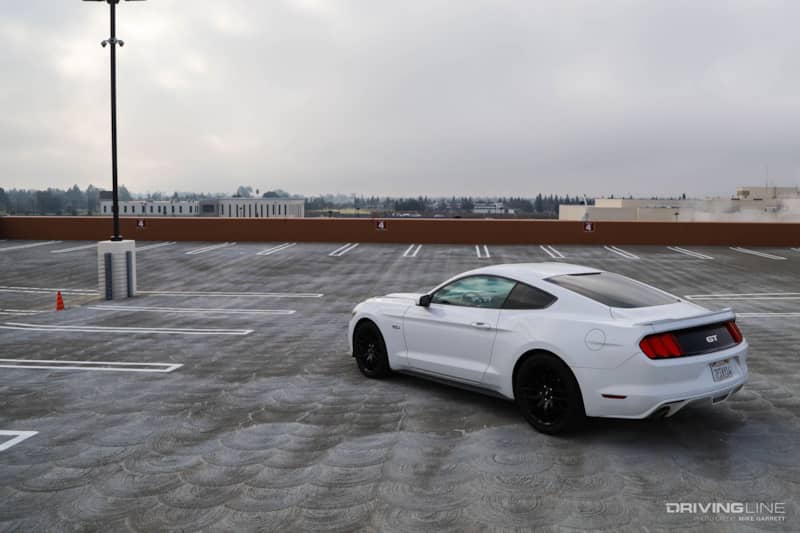 This particular car is a base model 2016 GT with just one option and one that was quite important for me—the factory performance package. Ford currently offers two "levels" of performance packages for the Mustang GT, but back in 2016 there was just one, and it's well worth finding one if you have any sort of spirited driving in mind.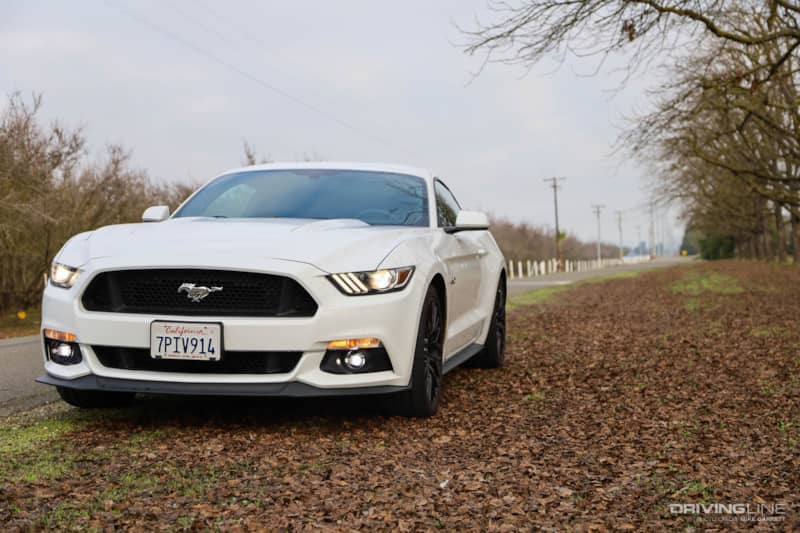 Among the upgrades included in the performance package are six-piston Brembo brakes up front, a 3.73 rear end with a Torsen limited slip, an improved-radiator, front strut-brace, unique suspension tuning and more.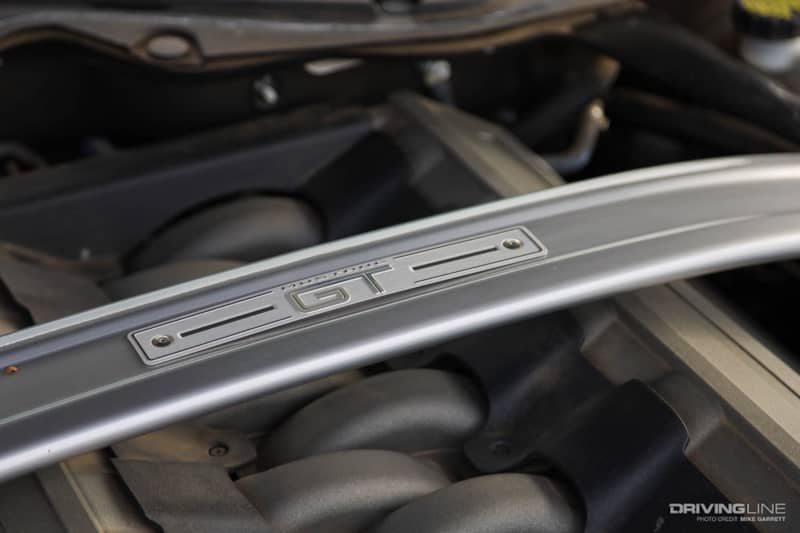 Needless to say if you've read any of my articles on the matter, my car also has the six-speed manual transmission, which all performance package GTs came with back in 2016. Sure, an automatic may be quicker in the quarter mile, but there's just no beating the fun of a stick shift in a car like this.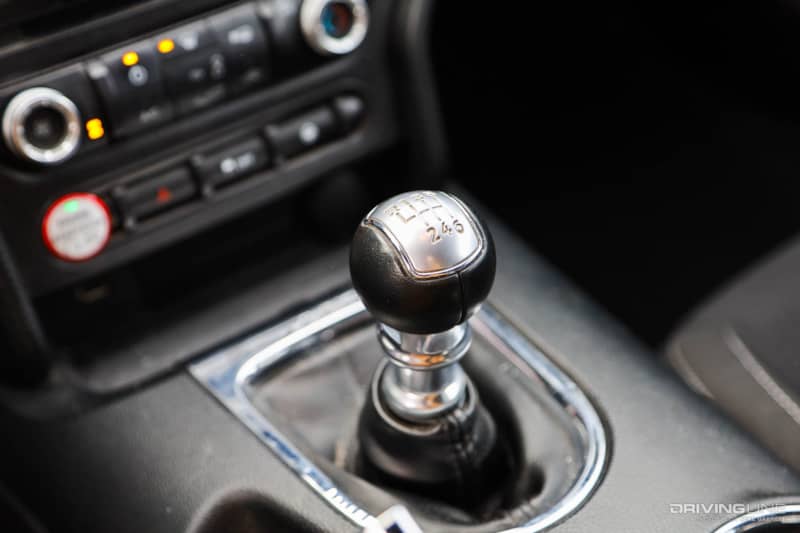 The only part of the car that isn't still factory spec are the tires. They've been upgraded with Nitto NT555 G2 tires in the OEM size to match the factory performance package 19" wheels, which use a wider rear setup than the base model GT.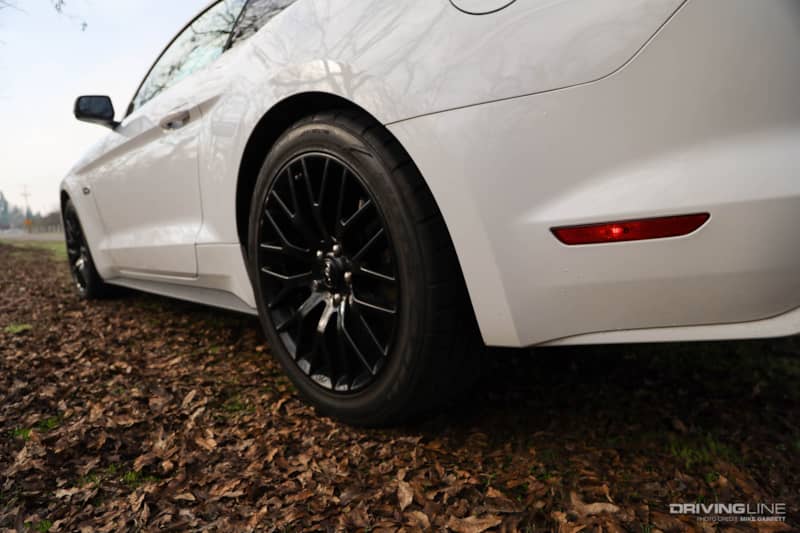 I've been driving the car for about a month now, and with the exception of less than stellar around town fuel economy (totally expected, given my heavy foot) I've found the car to be an excellent daily driver. It's comfortable, rides well, and though the interior is pretty bare bones, it still has just about all the amenities you expect in a modern car: keyless entry and start, Bluetooth streaming, backup camera etc.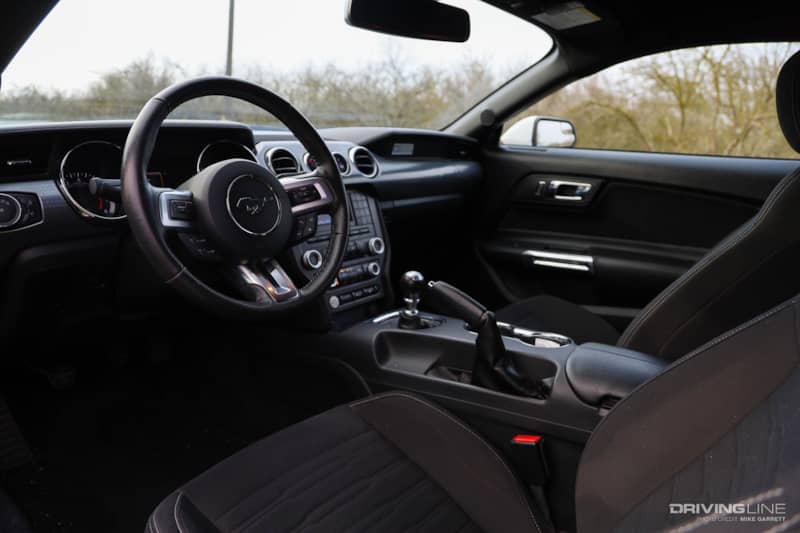 While it doesn't make quite as much as horsepower as the updated 2018+ Mustang GT, the 435 hp and 400 lbs.-ft. of torque, the 2016-spec Coyote 5.0 V8 doesn't feel like it's lacking anything. More than that, the engine also has a very nice character to it that I'll talk about more when I compare driving the S550 Mustang GT to the S550 EcoBoost Mustang in an upcoming story.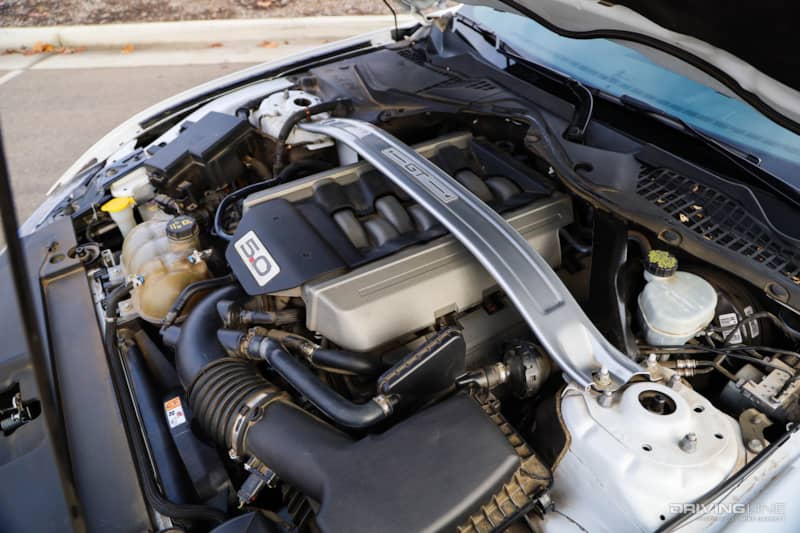 Having a two-year old son that I haul to daycare a couple days a week, it was also important that this car be able to serve as part-time daddy mobile—and while I wouldn't recommend a Mustang as a dedicated family car, it's actually handled occasional toddler-duty pretty well.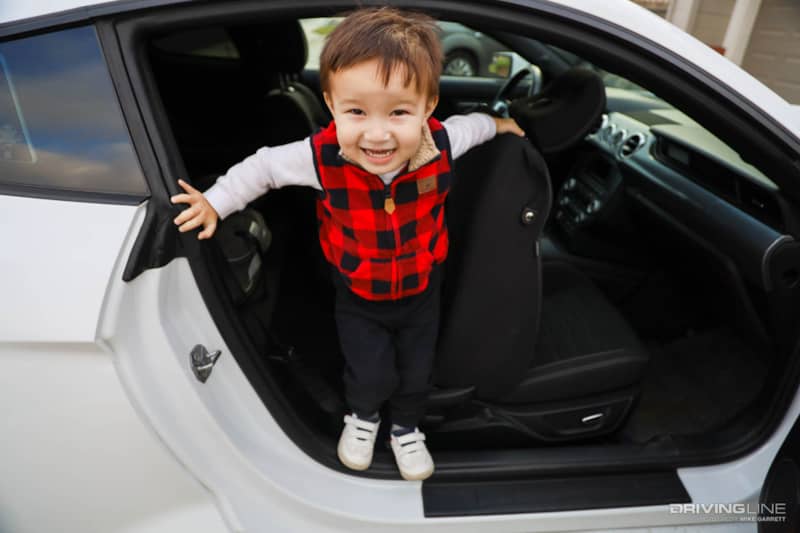 Yes, it requires a little extra effort and some extra time when strapping in the little one when compared to a four-door, but I think the sacrifice is worth it. Not to mention the fact that my son has taken quite a liking to riding in it and hearing the V8 run through the gears.
All in all, for the price, you won't find too many "almost-new" used cars that deliver the same performance, fun and comfort as a 2015-2017 S550 Mustang GT. In fact, with the incredible, but also much more expensive Shelby GT350 taking a lot of the attention, you could almost use the word "under-appreciated" to describe the "normal" GT.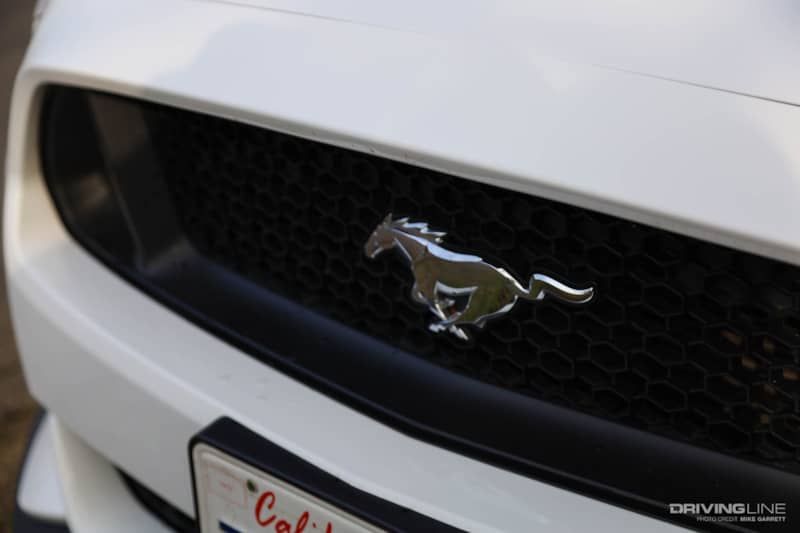 Yet as solid as it is out of the box, one of the great things about the S550 Mustang GT as a project car is that there's still plenty of room for improvement. For example, the suspension still has a fair amount of roll, the tires aren't particularly wide, the exhaust has a nice tone but it's definitely on the quiet side, and there are plenty of options to make the exterior look cooler.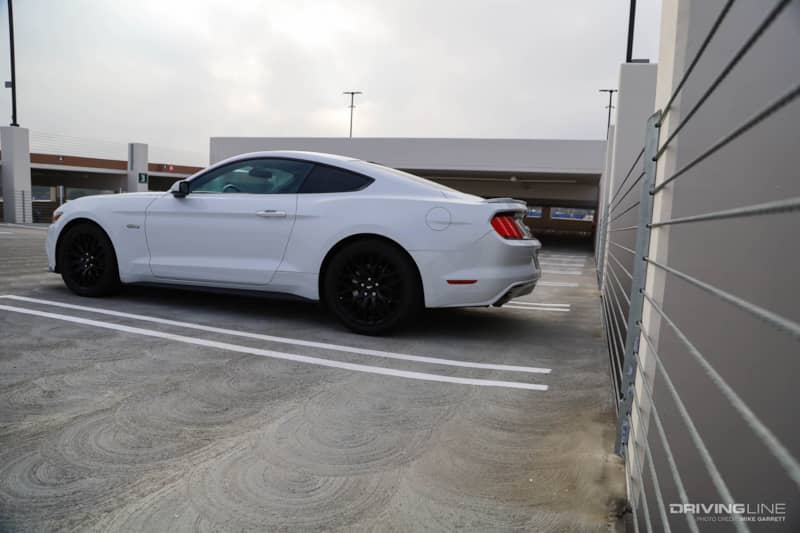 Thankfully, the modern Mustang GT has some of the best aftermarket support of any car out there and we'll absolutely being taking advantage of that as we begin the journey with this car, with the goal to be have a fast and fun modern muscle car that can do track days or back-road blasts on weekends and still serve as daily driver during the week.
Now let's have some fun.
The holidays may have passed, but you can look over our Mustang Gift Guide for some of the most popular S550 upgrades and some ideas about where this project may go.