Race for the Ring at the 11th Annual Nitto Tire NMCA/NMRA Super Bowl
After months of chasing championships at NMCA and NMRA events across the country, drivers in each series gathered for the 11th Annual Nitto Tire NMCA/NMRA Super Bowl of Street Legal Drag Racing event at Route 66 Raceway, in Joliet, Illinois. They raced head to head, bumper to bumper and round after round until a winner emerged in each class. Then, NMCA winners duked it out against NMRA winners while fans cheered for Team NMCA or Team NMRA.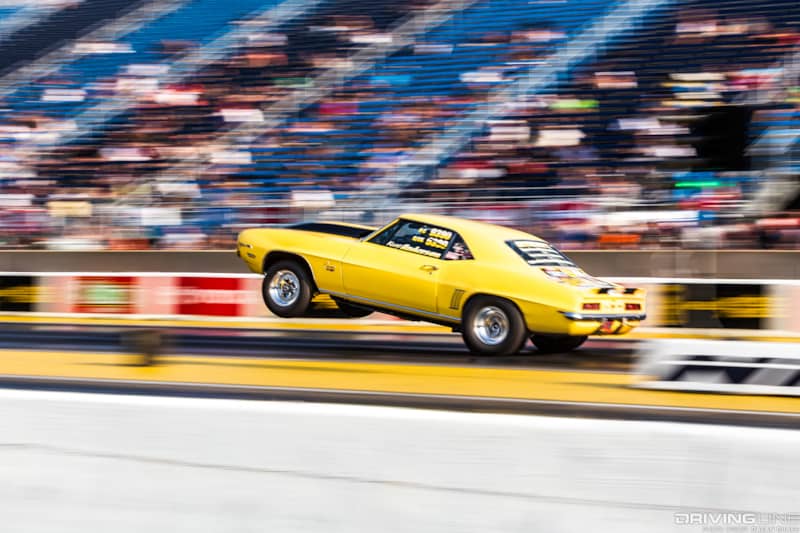 In addition to the money, prizes, Aerospace Components Winner's Circle and boatloads of bragging rights, the specially designed Nitto Tire rings awaited winners of the run-off, which is a highly coveted component of this event each year. "The Nitto Tire NMCA/NMRA Super Bowl of Street Legal Drag Racing is the ultimate showcase of the world's fastest street cars," said Steve Wolcott, president and CEO of ProMedia, which presents both series. "It has insane NMCA and NMRA action all on the same weekend, at one of the premiere facilities in the Midwest, and the fact that the Team NMCA and Team NMRA drivers take each other on for a chance to win the Nitto Tire Diamond Tree rings makes it even more exciting."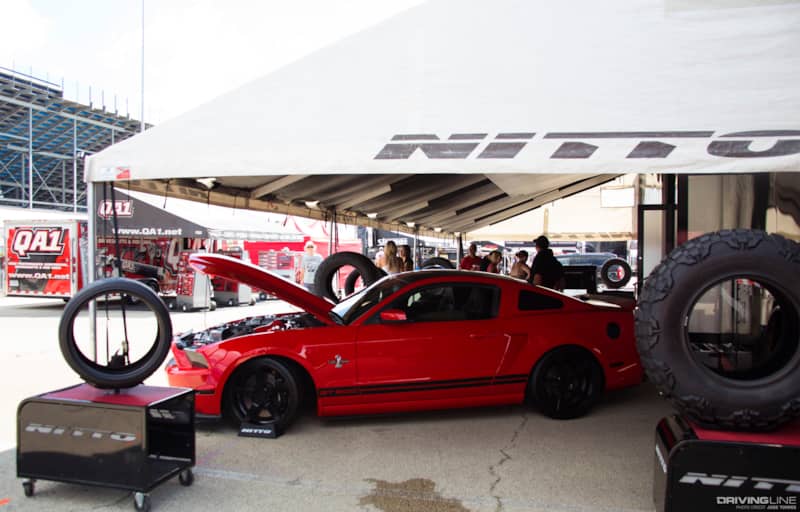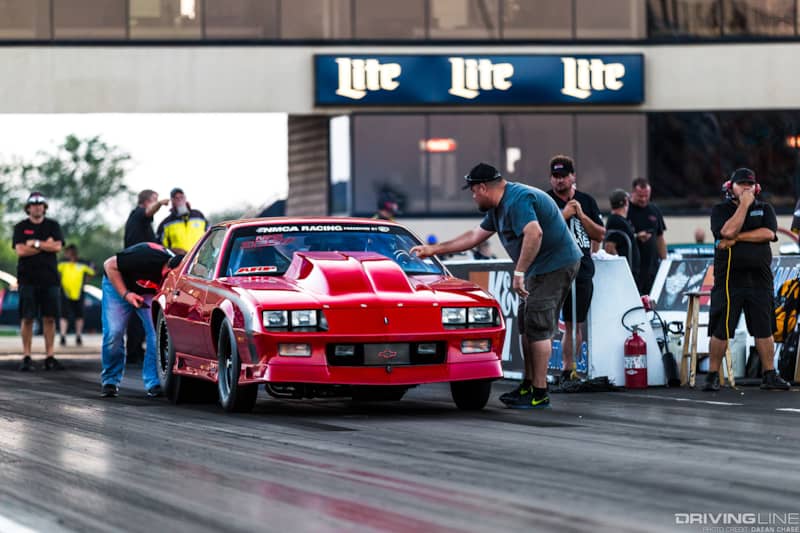 The Main Race
In the furiously-fast VP Racing Fuels Xtreme Pro Mod category, longtime racer Randy Adler pushed his outrageous orange '57 Bel Air to an incredible 3.82 and 200 mph for the top qualified spot, but holding on until the end were Kevin Fiscus and Tim Savell. When the tree dropped, Ficus was off in a flash in his '12 Mustang and to the finish line in 3.84 seconds at 209 mph to claim victory over Savell, who was right there in his Bankston Motorsports-backed '13 Camaro with a 3.86 at 200 mph.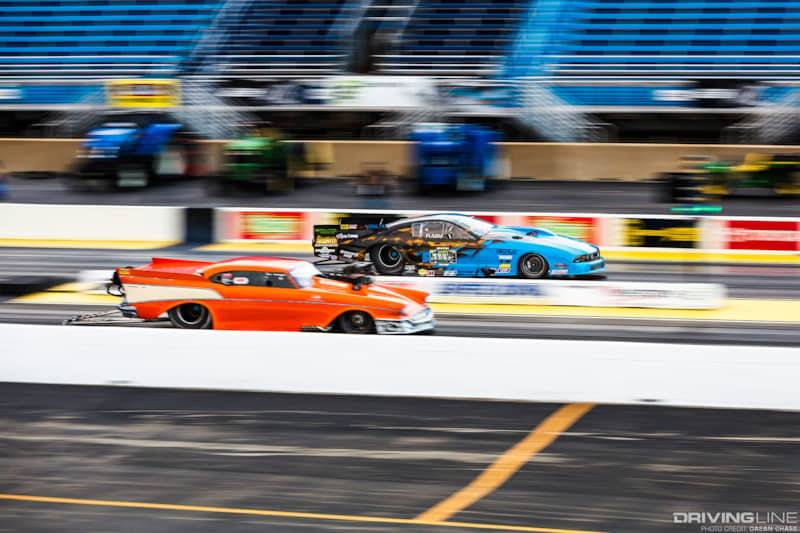 In cutthroat Mickey Thompson Radial Wars category, the always-competitive DeWayne Mills drove his '68 Camaro to a whopping 3.98 and 197 mph to lead qualifying, and he showed no signs of slowing down, literally or figuratively, as he muscled his way to the final, where he met up with Mark Micke, who pilots Jason Carter's fast and feared '78 Malibu. Mills motored to the win with a 3.97 at 198 mph to Micke's 4.05 at 200 mph.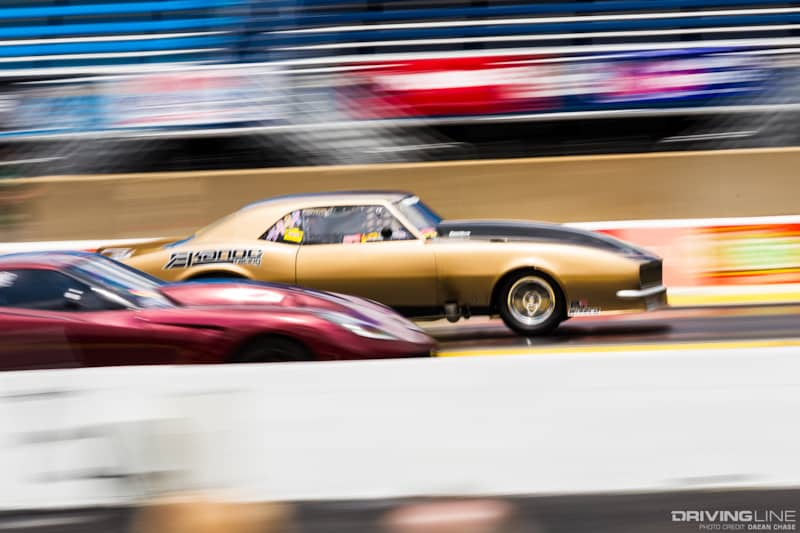 In ARP Nitrous Pro Street, where fans are treated to ample amounts of nitrous purges on the starting line, Jennifer Brooke Rice, who has been getting quicker and faster at each race, drove her '09 Mustang to a 7.57 and 176 mph to take top qualified spot honors, but the final round featured Andy Vogt, who's been competing in the category for years, and Randy Dolesek, who's new to the category. Vogt earned the win after pushing his '90 Trans Am to 7.52 at 183 mph while Dolensek, who had been making repairs to his transmission earlier in the weekend, posted a 8.03 at 144 mph.
In Edelbrock Xtreme Street, Louie Filippides, who has shown that he knows his way around the category despite being new to it, pushed his '10 Camaro to a 7.59 for the top qualified spot, and remained focused round after round, despite feeling a vibration under the car and being forced to swap driveshafts mid-game. He flew to a 7.57 at 180 mph in the final to take out current points leader Eric Kenward, who was off the throttle in his Malibu wagon and turned in an 8.87 at 167 mph. "For the past two races, consistency has been our mission, along with just going A to B without beating ourselves," said Filippides. "Once we had that figured out, I just had to do my job on the starting line and hang on. Through our incredible sponsors, we're fortunate that this ProCharged combination can be consistent while also making enough steam to get us into the winner's circle."
The high-revving cars of Quick Lane at Downs Ford NA 10.5 are always music to the ears, and this weekend was no exception. Dwight Ausmus, who has qualified in the top spot at every NMCA race this season, repeated the feat at this race, by hot-shoeing his '72 Firebird to an 8.01 and 169 mph. He was focused and fierce on the way to his final round date with '14 class champion Mike DeMayo, Jr. and his '95 Mustang, and while Aumus had a better reaction time and was off the line quicker, DeMayo, Jr. got to the traps first, and won with a 7.98 at 169 to Ausmus' 8.06 at 169 mph.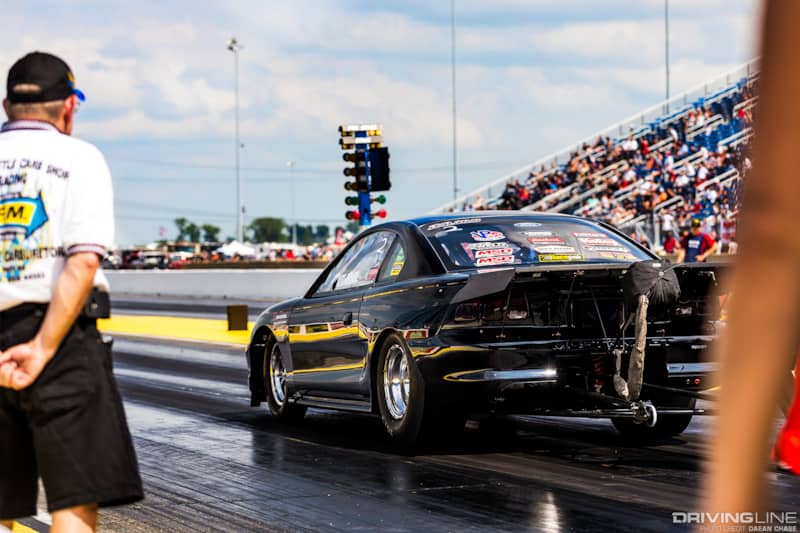 The crowd-pleasing VP Racing Fuels/Wiseco Street Outlaw saw the always hot Dwayne Barbaree drive his Fox body Mustang to a 4.49 and 164 mph in the eighth-mile class for the top qualified spot, but Jacky McCarty reminded racers and race fans that he's always a force by earning the win over Charles Hull in the final round. McCarty's '91 Mustang was 4.43 and 167 mph at the stripe and Hull's Fox body Mustang was right there with a 4.43 at 172 mph, but he had turned on the red light to the tune of -.009. "This was our first time racing in the Super Bowl, and it will not be our last, because it was an awesome race for our team," said McCarty. "We went into the race hoping to gain some ground on the points, but we never imagined we would leave the race leading the points. The track prep was great all weekend, which was mind-blowing with the heat and near constant sun glaring down on the starting line."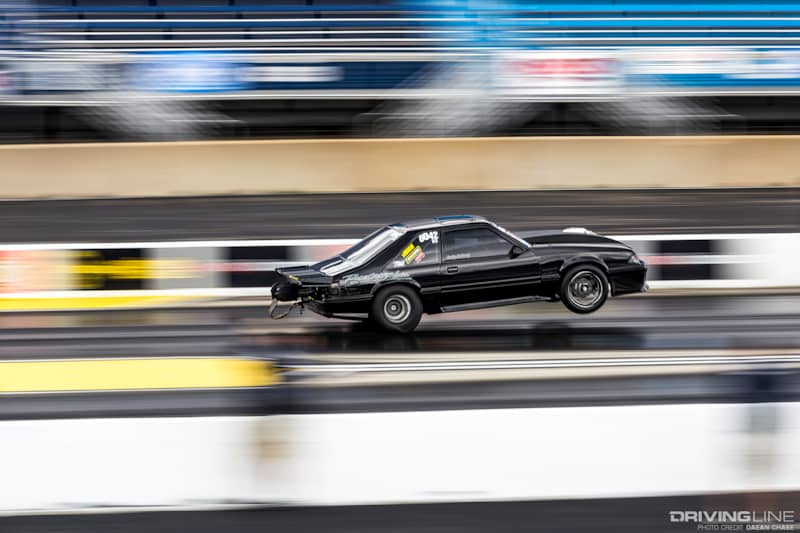 In ATI Nostalgia Super Stock, class stalwart D.W. Hopkins wheeled his old school cool '64 Thunderbolt to a 9.28 and the win, while Jeff Frees drove his '64 Belvedere to the runner-up, after both drivers turned on the red light at the hit but Hopkins' red light was the lesser of two evils.
In Detroit TrueTrac Nostalgia Muscle Car, Jerry Stamps was 12.08 on his 12.00 index in his '73 Duster to oust Brenda Blair, who was 12.18 on her 12.00 index in her '77 Caprice.
The drivers are known to be formidable forces on the tree in MagnaFuel Open Comp, and the final round between Chuck Hockenberry and Jason Coomer served as proof of that. Hockenberry drove his '82 Mustang to victory over Coomer and his '84 Monte Carlo, after reacting with a .004 and trapping a 10.02 while Coomer reacted with a .008 and trapped a 9.06. "To win six rounds of fierce NMCA Open Comp racing was awesome," said Hockenberry. "But in addition to that, this victory happened on the day my wife, Jean, and I were celebrating our 40th wedding anniversary, which made it a very special day."
In E3 Spark Plugs Top Sportsman, Eddie Banderowicz, in his '68 Camaro, had a win at the get-go, as Benjamin Board left a tick too early and turned on the red light in his '12 Camaro. Banderowicz then drove to a 7.45 while Board, who had qualified in the top spot with a 6.46, coasted to an 11.64.
Dart Pro Stock pitted Steve Graham and his '12 Pontiac GXP against Nino Cavallo, who had traveled all the way from Melbourne, Australia and who's fresh off of winning the Australian National Drag Racing Association's 2016 Pro Stock championship, and his Jerry Haas-built 2012 Avenger. Graham pulled off the win with a 7.03 to Cavallo's quicker 7.01 after recording a better reaction time.
A relatively new class contested at NMCA races is MX235 presented by RedLine Motorsports, and in it, Shawn Pevlor flat-footed his Mustang to a personal best of 4.72 to qualify in the top spot, but going all the way was Brad Medlock, who powered his '95 Mustang to a 4.72 at 154 mph to defeat Brian Edwards, whose '93 Mustang turned off the timers at a 5.55 at 144 mph.
The Holley EFI Factory Super Cars final featured a battle of the Mustangs, with Kevin Skinner pushing his '16 Cobra Jet to an 8.38 to edge out Chuck Watson, who was hot on his heels with an 8.40.
For the first time, this race included the National Parts Depot Factory Appearing Stock Tire (FAST) class, and in it, David Dudek drove his '69 Roadrunner right to the winner's circle after defeating Ed Keim in a '69 Camaro, 10.26 to 13.48.
The ever-growing Scoggin-Dickey Parts Center Chevrolet Performance Stock class was rich in action with 2015 class champion Glenn Pushis claiming the pot of gold after running his '13 Camaro to a 10.37 while Ronnie Hackelton hung on for the runner-up with a 10.42 in his '13 Camaro.
Gear Vendors True Street is always a hotbed of action with drivers proving their cars are capable of cruising on the street and the strip by taking part in a 30-mile cruise before making three back to back laps on the track. Adam Hodson was the overall winner after piloting his '73 Camaro to a 9.47 average, and Tom Javan was the runner-up with a 9.88 average. Dan Pachar wheeled his '16 Camaro to the 11-second win, while Bob Hoffman pushed his '87 Grand National to the 12-second win. Morgan Hixon used a '92 Firebird to take the 13-second win, while Al Gvorra flew to the 14-second win. Last but definitely not least, Dan Lambert relied on his '12 Challenger to achieve the 15-second win.
In Edelbrock Renegade, Adam Arndt was ready to roll, as he drove his Fox body Mustang to a 7.67 for the top qualified spot, but Aaron Bates and his Fox body Mustang can never be underestimated, as he outran Arndt in a 7.55 at 183 mph to 7.62 at 180 mph final round.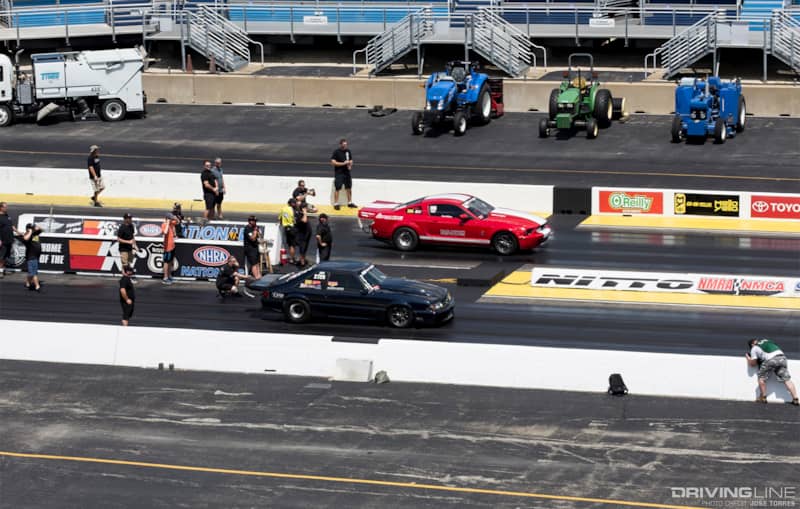 Jeff Polivka was rightfully recognized as the top qualifier in ProCharger Coyote Modified after motoring his way to a 7.99 and 171 mph in his '13 Mustang Boss 302, and he never wavered on his way to the 8.02 at 172 mph he unleashed in the final round to win over Joe Guertin, who eased off the gas in his Mustang to a troubled 15.27.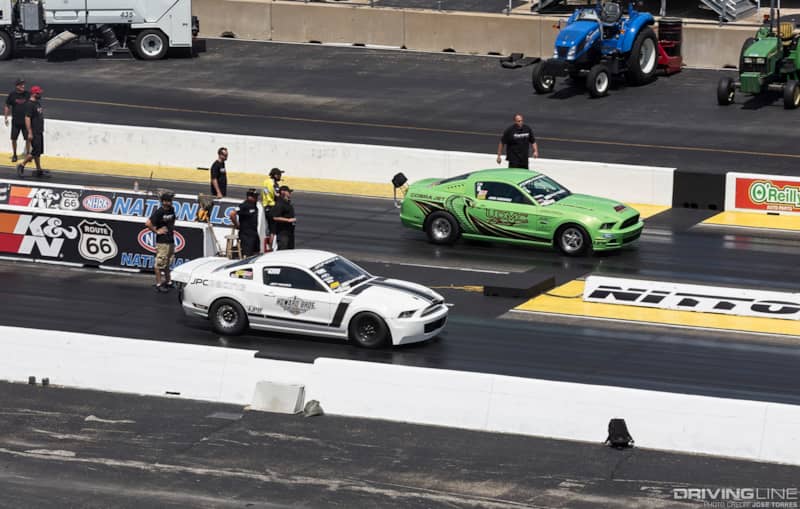 The spotlight was on Ron Cullember and his '90 Mustang and Shawn Johnson and his Mustang in G-Force Racing Transmissions Pure Street, and when it was all said and done, Cullember captured the win with a 9.84 at 135 mph to Johnson's 10.02 at 130 mph.
In American Racing Headers Factory Stock, where 10-second times are standard issue, James Meredith took his '03 Mustang Mach 1 through the timers at 10.76 to dispatch Dan Ryntz, who ran 10.93 in his '89 Mustang.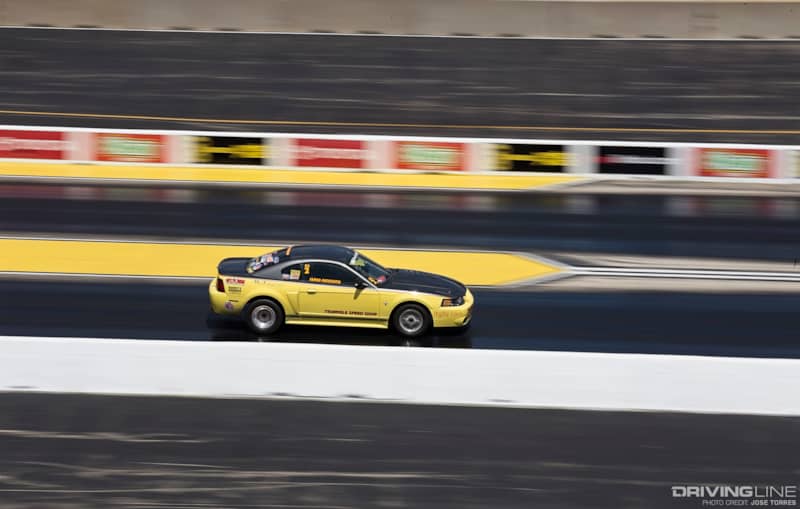 A multi-time winner through the years, Tim Matherly found himself in the familiar place in Race Pages Coyote Stock by flat-footing his '03 Mustang to a 10.45 at 126 mph while Shane Stymiest flew his '90 Mustang to a 10.41 at 126 mph, and while Stymiest was quicker at the stripe, Matherly was quicker at the tree, and therefore was victorious.
Pushing big trucks to quick and fast times is part of the allure of Detroit Locker Truck and Lightning, and this event saw Jim Roberts drive his granddaughter's '01 Lightning to a win with a 13.33 over Fallon Walker, whose 2000 Lightning left the line too early and activated the red light.
Don Jones, Jr. traversed the track to a 9.84 at 137 mph in his S197 Mustang in Exedy Racing Clutch Modular Muscle to defeat Jason Henson and his '03 Mustang Mach 1.
Roush Performance Super Stang featured Brent White and his '13 Mustang. He zipped to an 11.52 at 117 mph to win against Marvin Knack, who was 12.07 at 113 mph in his '11 Mustang.
Flex-a-lite Open Comp always attracts a lot of cars and contestants, and each is dialed in tight and right. For this event, Mike Olencheck drove his '82 Fairmont to a 10.27 and 129 mph and victory over Rob Collum, whose '87 Mustang stopped the clocks at 10.30 at 130.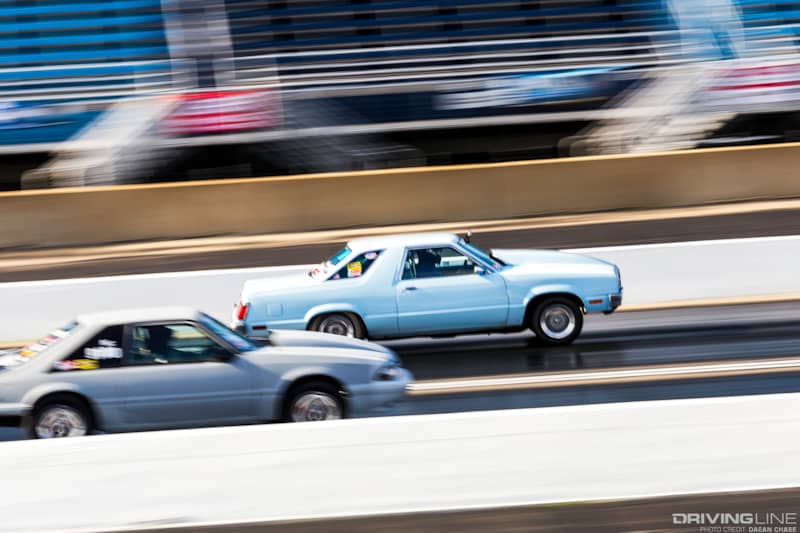 A new category to NMRA competition is Race Pages Ford Muscle, and ready for battle was Danny Towe, who zipped to an 11.98 and 105 mph to win over Bryan Parker, whose '67 Fairlane trapped a 12.46 at 104 mph.
In QA1 True Street, the spotlight was on Kevin McCotter, who was the overall winner in his '90 Mustang with a 9.67 average, and Michael Ciborowski, who was the runner-up in his '14 Mustang with a 9.74 average.10-second winner honors went to Rick Lapinski in his '14 Mustang Shelby GT500, while Bob Hochrader earned the 11-second win in his '11 Mustang. Scott Gilbert grabbed the 12-second win in his '89 Mustang, and Jeff Buch muscled his '12 Mustang to the 13-second win. Longtime NMRA competitor Chris Parisi flew his '16 Mustang to the 14-second win, and Belinda Moore powered her '95 Mustang to the 15-second win.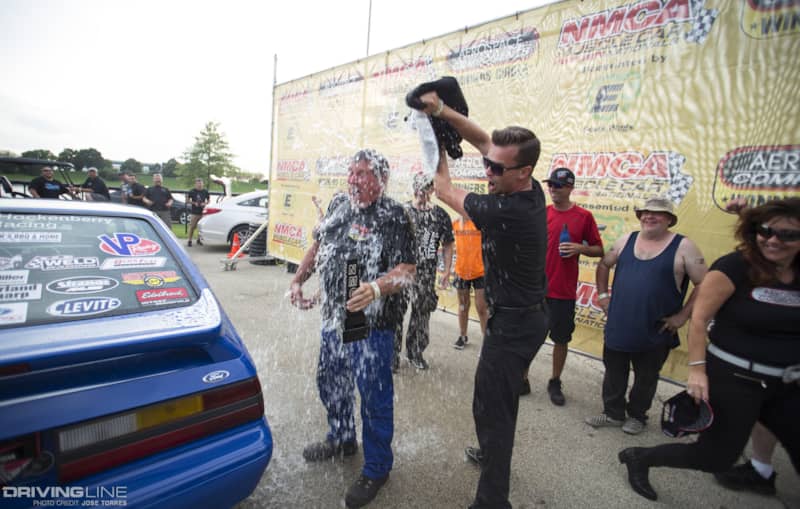 With all of the class racing wrapped up, NMCA and NMRA winners were paired for the runoff for the cleverly designed Nitto Tire Diamond Tree rings, and after the final two cars pounded pavement, NMCA was ceremoniously declared the winner.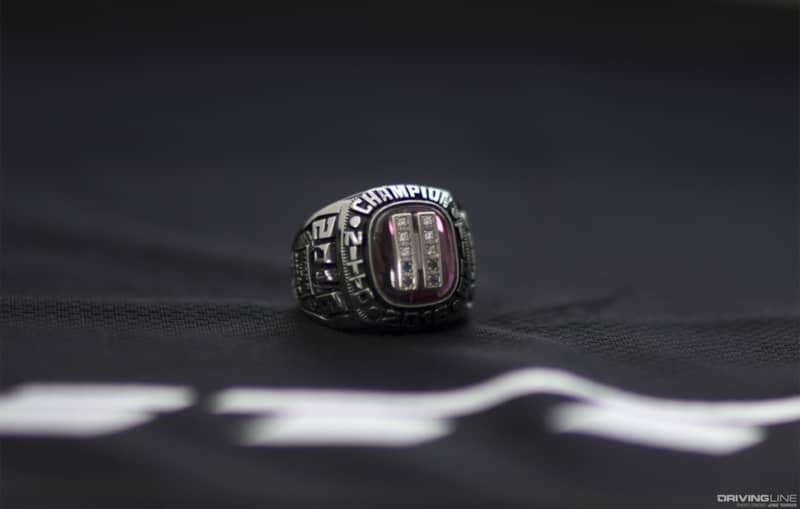 The final stop in this season's series are the 15th Annual NMCA World Street Finals featuring the Chevrolet Performance Challenge Series, Aug. 25-28, 2016 at Summit Motorsports Park in Norwalk, Ohio and the 18th Annual Nitto Tire NMRA World Finals, Sept. 29-Oct. 2, 2016, Beech Bend Raceway in Bowling Green, Kentucky.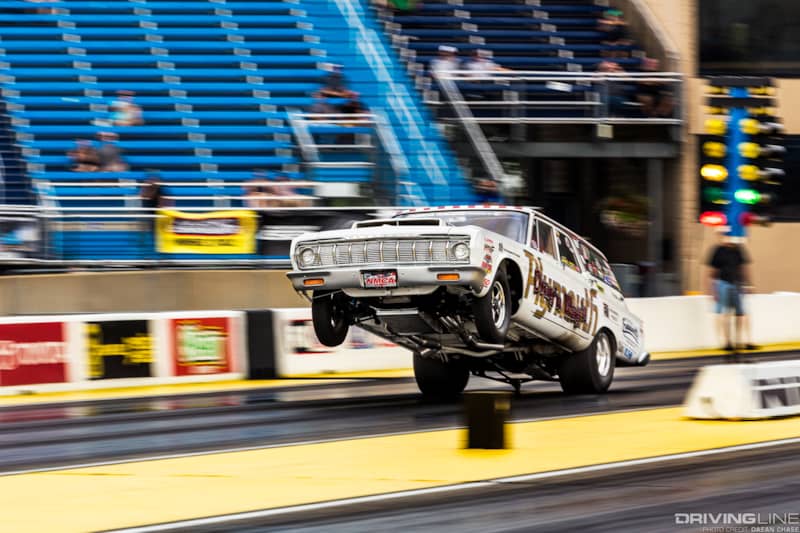 (Detroit-based Mary Lendzion is a writer for NMCA and NMRA in Santa Ana, California, and the Director of Media and Public Relations for Summit Motorsports Park in Norwalk, Ohio.)
(Photos: Daean Chase and Jose Torres)
View the gallery below for more action from the 2016 NMRA/NMCA Super Bowl or click through to the MEGA Gallery here.