Off-Pavement Capable: Honda's Passport
When someone thinks of a capable off-tarmac chariot to haul their gear and them from their favorite trailhead to tree-lined vistas, they don't typically think of the Honda Passport. Although the Passport had several years' joint venture with Isuzu throughout the 1990's, it fell to dormancy in 2002 in favor of the larger Pilot. Fast forward to 2019; the Passport's resurrection is catching people's eyes.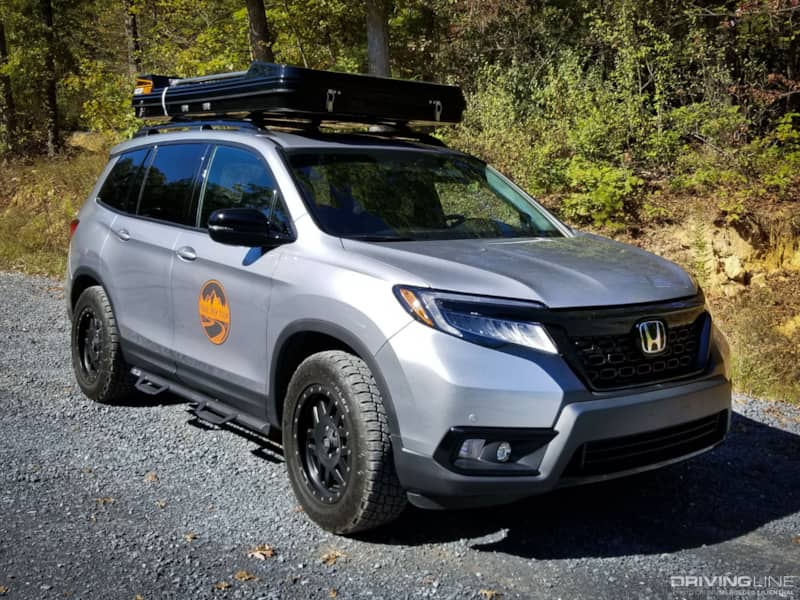 This mid-size five-passenger SUV boasts a 3.5-liter VTEC V6 engine that churns out 280hp and is mated to a nine-speed automatic transmission. The Passport is the middle-sized child in Honda's SUV line-up; it's larger than the CR-V, yet smaller than its three-row seven-passenger relative, the Pilot.
The new Passport offers up normal, mud, sand and snow drive settings via an i-VTM4 all-wheel drive system. Also showcased are hill start assist, idle stop, paddle shifters and several safety and tech features that can help get soft-roading families to their next camping spot.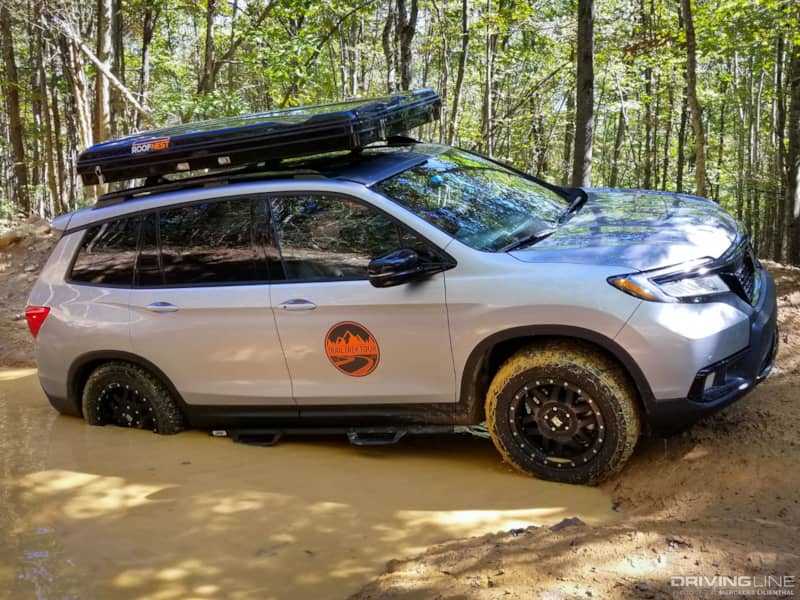 I recently had the opportunity to drive JSport modified Passports on dirt trails in Virginia's George Washington National Forest, nestled in the Appalachian Mountains. A small group of journalists tested the new Passport's off-road manners; in hard-packed dirt, muddy waters and small rocky fields. We were part of the Trail Trek Tour group on the way to Overland Expo East for the weekend.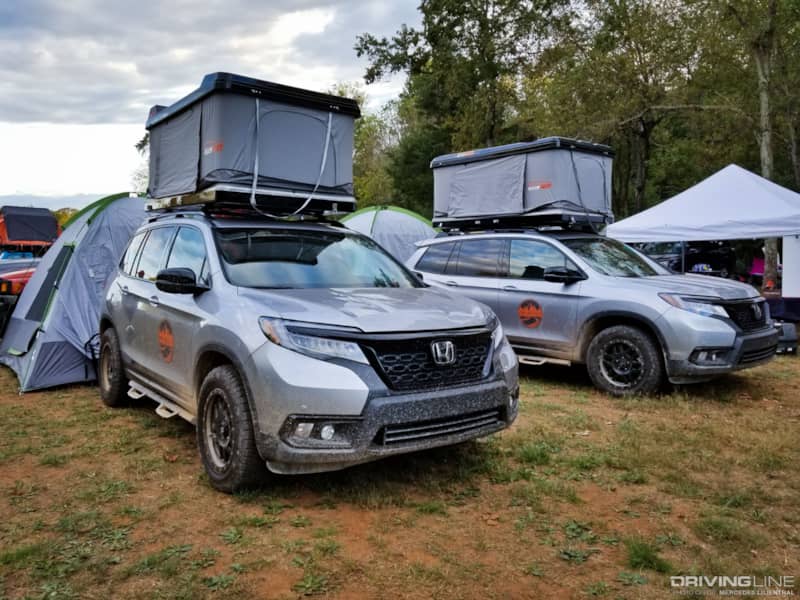 The 2019 Passport Elites were not stock. They had JSport amenities, Roofnest rooftop tents, and included 18" KMC PreRun wheels shod with 255/60R18 Nitto Terra Grappler all-terrain tires. These changes made the Passports more athletic and camper-friendly, but were they more off-road capable? JSport customized the Passports with a custom skid plate to protect the Passport's underbelly. They also flanked each side with rock sliders that included small side steps. The Passport Elite is the top-of-the-line trim level that boasts a roomy interior and has a towing capacity of 5,000 pounds—perfect for towing a variety of items.
Upon further inspection, I realized there was no lift kit nor upgraded suspension—these particular demo models didn't include them. We'd have to be careful to not snag the lowest points on the stock height Passports on the trail: the JSport side steps.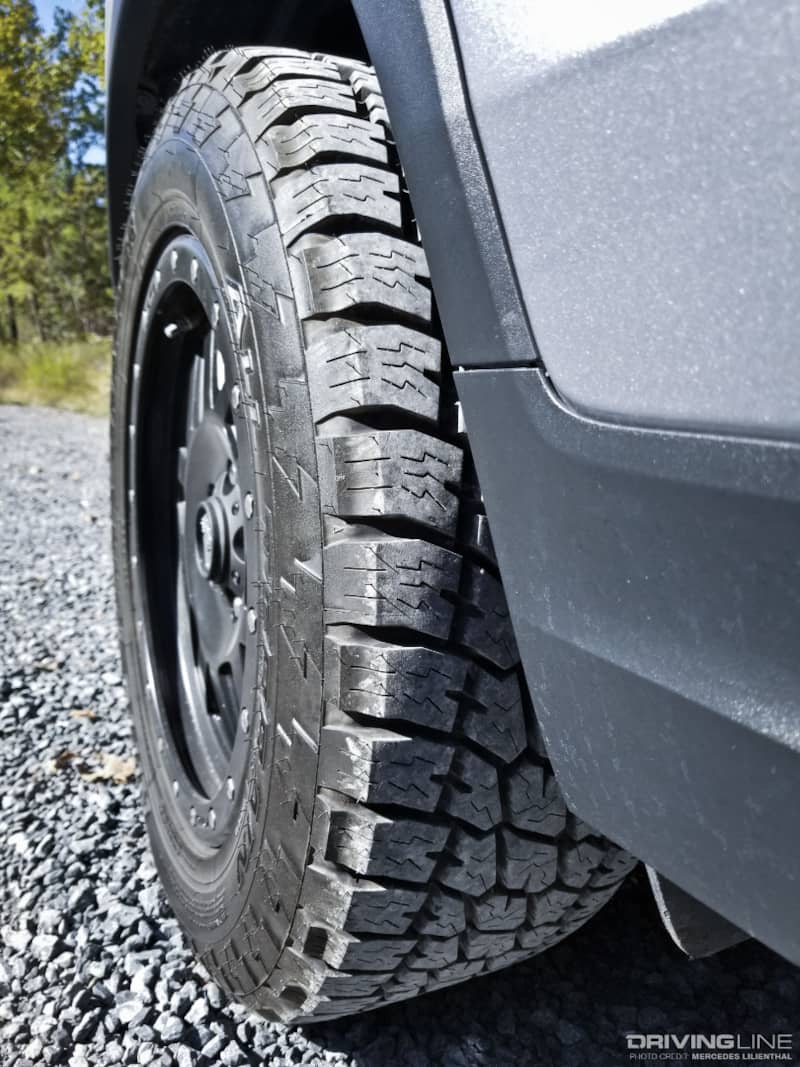 As we trekked across the Taskers Gap trail, we wound our way up and down through tall colorful trees. We experienced rocky stretches, off-camber situations and muddy ponds centered on our dirt-filled track. The Nitto Terra Grapplers dug down to successfully navigate the Passports through the thick, forest-lined trail.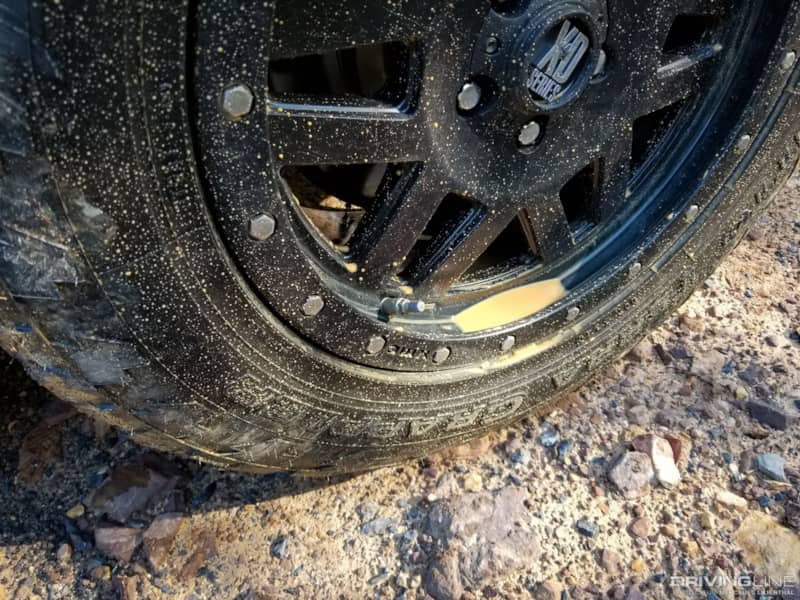 Nitto designed the all-terrains' sidewall pattern to help grab rocks or other obstacles to carry vehicles through—in which they did their job with ease.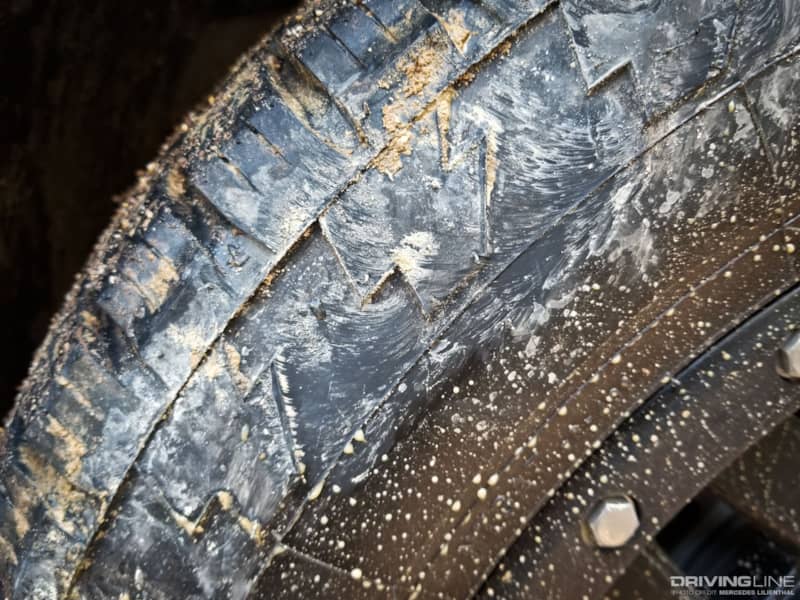 Although we bottomed out occasionally on the sidesteps, the Passports successfully traversed the trail. The Passport's approach and departure angle were adequate for gravel or light-duty off-tarmac adventures, but a lift kit would improve its performance. The Passport's multiple drive modes made switching between terrain easy. Numerous safety and tech features makes spending time in this AWD fun—both on- and off-pavement.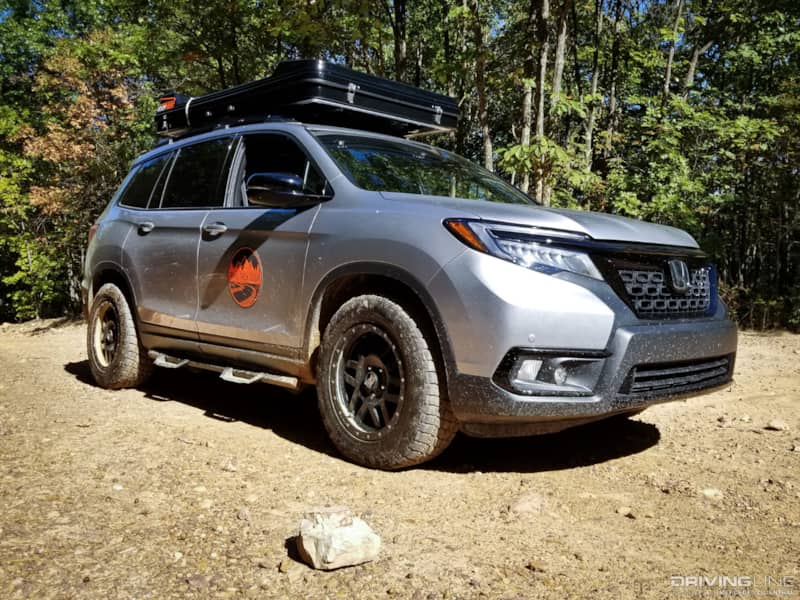 If you're in the market for an AWD soft-roader that has tons of features and creature comforts to get you to the trailhead in style, then the 2019 Honda Passport Elite should be on your test drive list. It's not a heavy-duty off-roader or a sand-slaying beast, but it's not meant to be. The Passport is, however, a capable and fashionable new five-seater alternative that can offer up a safe, secure, and enjoyable way to head to the ski resort, beach or campsite in style. Bone stock Passport Elite: $43,680. Fuel economy: 19 city, 24 highway, and 21 combined.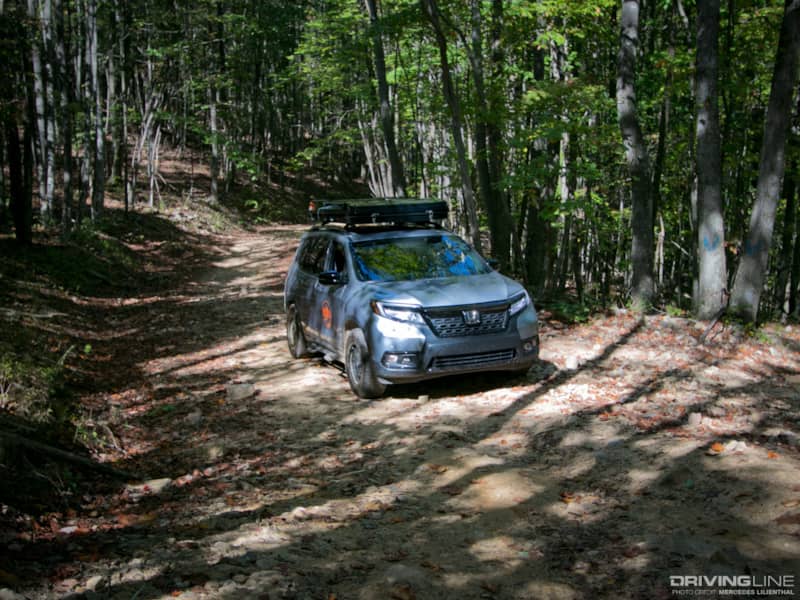 Want to know how my Nitto Ridge Grapplers handled the trails? Read my Nitto Ridge Grappler 1,000 Mile Tire Review.