Spy Photos: New Ford Bronco Hybrid With Built-in Overland Accessories?
Recently spotted in the wilds of suburbia was this all-new Ford Bronco prototype, and from all of the clues it appears to be a hybrid. And when we say clues, if you look closely, there are clues all over this car, including in the wrap camouflage pattern.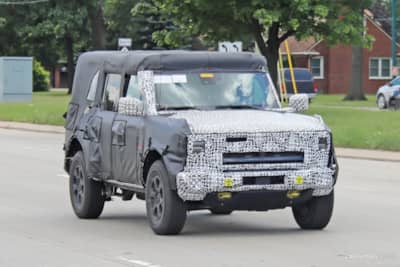 We're pretty sure this is a hybrid because the prototype features a set of heavy-duty orange cables that can be seen wrapping underneath the frame near the front passenger area. Further proof was the fact that it was on its way to the Ford Test Laboratory, where Ford does EPA testing for new powertrain setups.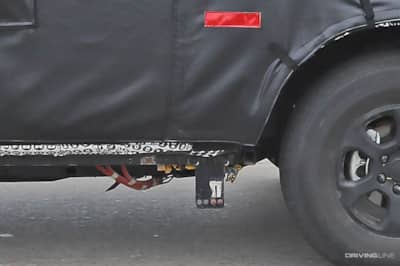 Which brings us to the roof of this Bronco prototype, which is thicker than expected and heavily camouflaged. What exactly is being hidden under the thick vinyl camo is unclear, but it could very well be a roof-mounted camper or rack of some sort.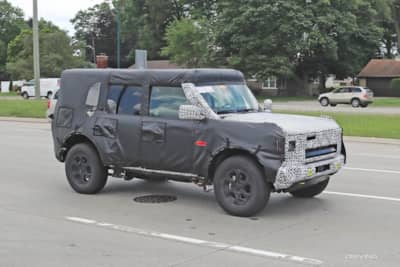 Rumors point to the possibility of a roof with solar panels. Such a configuration would combine well with the ProPower onboard generator, making camping trips that much more convenient.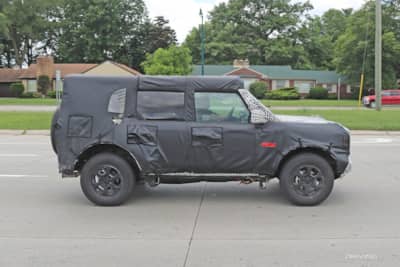 Adding more weight to our theory is the fact that the black/white camo patterns on this prototype features a lightning bolt (also, an Instagram logo, a mountain goat, mountains, pine trees, snorkel, water, a compass, rocks, a flag, a hatchet, a gator, sun with cactus, and a tent).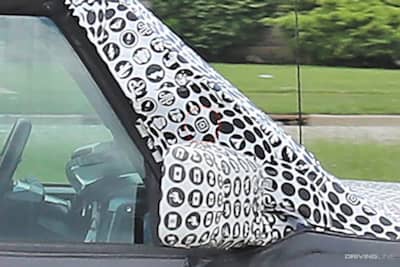 Also worth noting is the snorkel on the passenger-side A-pillar, along with a set of skinny tires and a front fascia with incongruent intakes.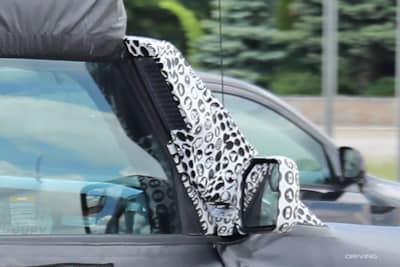 What is Ford up to with this Bronco prototype? Keep checking back with Driving Line for more new vehicle spy photos.