Spy Photos: 2023 Ford Bronco Raptor Spotted Nearly Naked
In Dearborn, Michigan, we spotted a barely disguised new Ford Bronco Raptor on the pavement.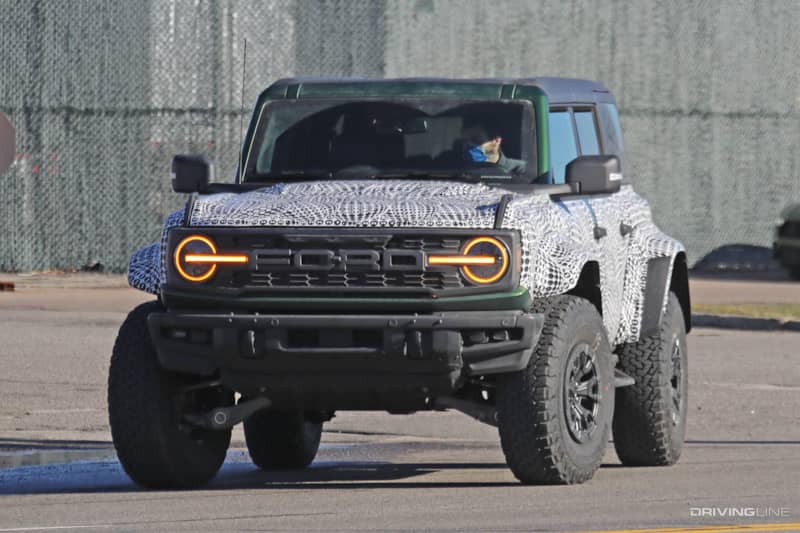 The Bronco Raptor features the F O R D grille which has been seen on Raptors since its genesis. Not seen before on previous Raptors are the new aggressive front fender vents.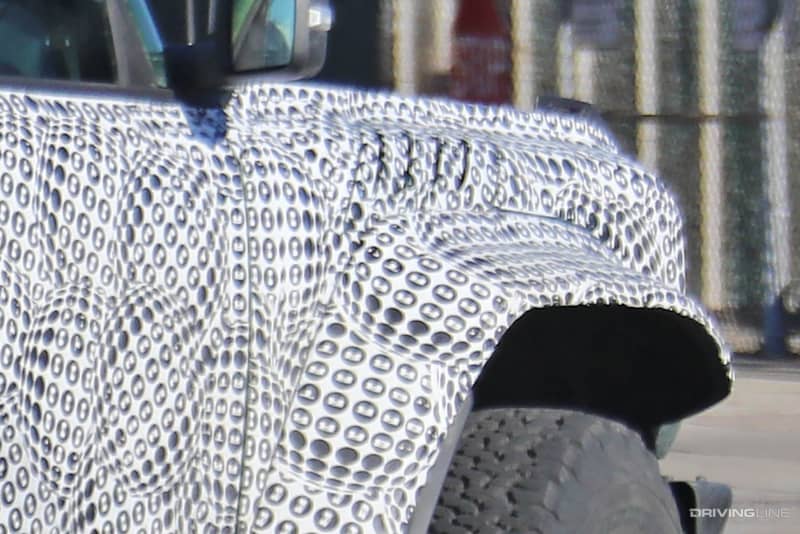 Everything necessary to create a factory off-road beast like the Raptor are clearly present, including a significantly higher ground clearance, wider wheel arches, and a wider, more aggressive stance than the base models.
The prototype rides on a set of beefy all-terrain tires that appears to be riding on a 17-inch wheel just like earlier prototypes.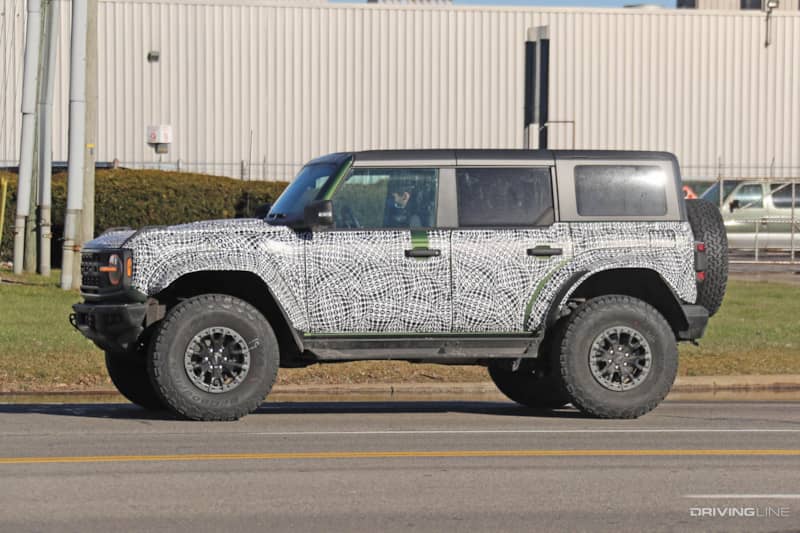 Rumors suggest a 3.0L twin turbo V6 EcoBoost is in the works, mated to a 7-speed automatic.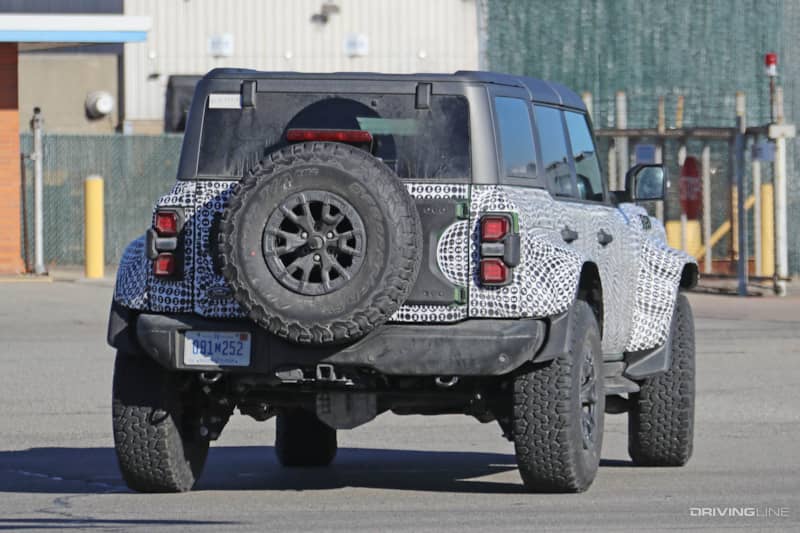 The Bronco Raptor will launch for the 2023 model year, where it will join the F-150 Raptor and Ranger Raptor.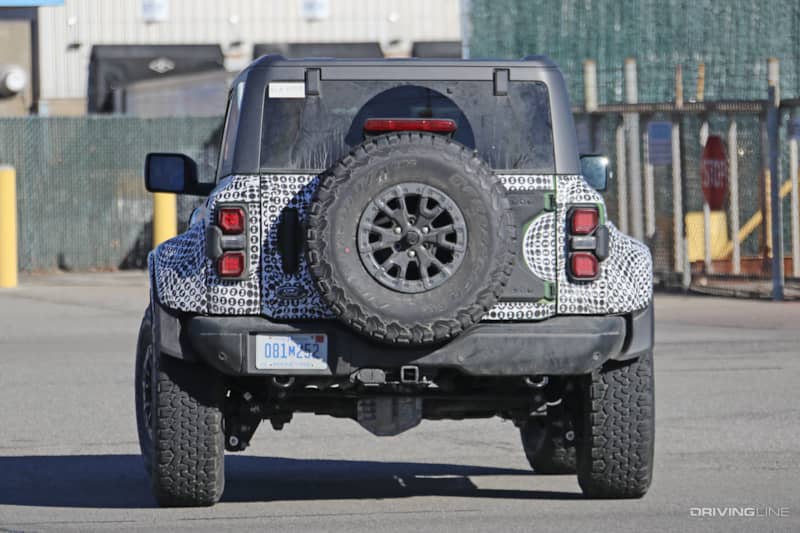 Because Ford chose to expose so much of the truck, it's likely we can expect an official debut in the first quarter of 2022.