Stampede Repeat: 2017 Ultra4 RCV Badlands Brawl
Levi Shirley showed that his Stampede victory was no fluke as he notched another Ultra4 victory, this time at the RCV Badlands Brawl in Attica, Indiana. Team Nitto driver Wayland Campbell also saw his Stampede result repeated at Badlands, coming in strong in 2nd place.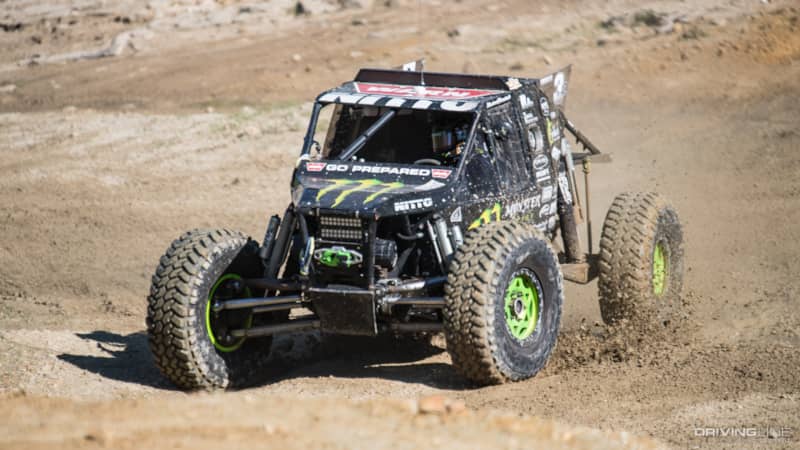 (Photos: Doug Dienelt)
In true Badlands fashion, this course brings a little bit of everything. From rocks to mud, trees and elevation changes — this course is a 180-degree turn from the wide-open California short course of the Stampede two weeks earlier. True to the "be ready for anything" style of racing in Ultra4, Levi and his buggy were up to the task.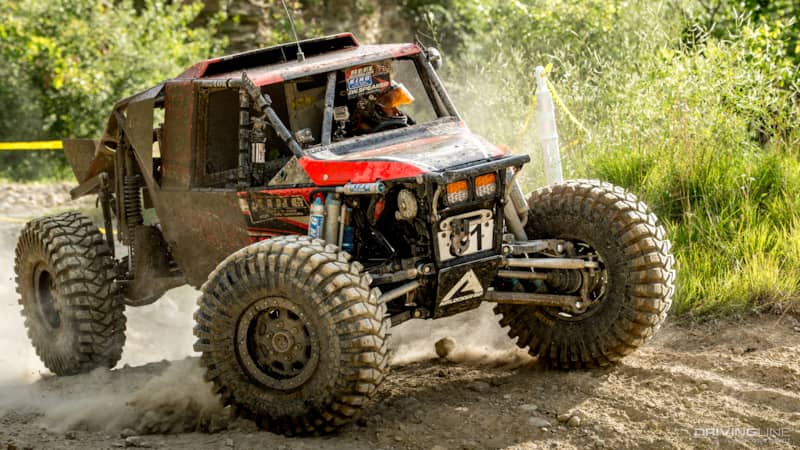 Team Nitto driver Bailey Cole also posted back-to-back victories, taking home 1st place in the 4800 Legends class. Matt Howell, 2016 Battle at the Badlands 4500 class winner, returned to form and took home 1st in the Modified class, while Shannon Campbell also brought his winning ways — this time in a UTV. All-in-all, it was a solid weekend of racing on a tried-and-true racecourse that still has a few surprises left.
If you follow Ultra4, you know that it wouldn't be a Badlands race without a little mud; unlike previous years, the rain held off on race day, so the course was only wet from rain which fell the night before qualifying. This course's great combination of forest, rock quarry and dirt truly tests the acceleration and handling of these purpose-built cars. Adding to the fun, Dave Cole made sure each driver tackled "the big climb" in the rock quarry at least once during the five-lap race.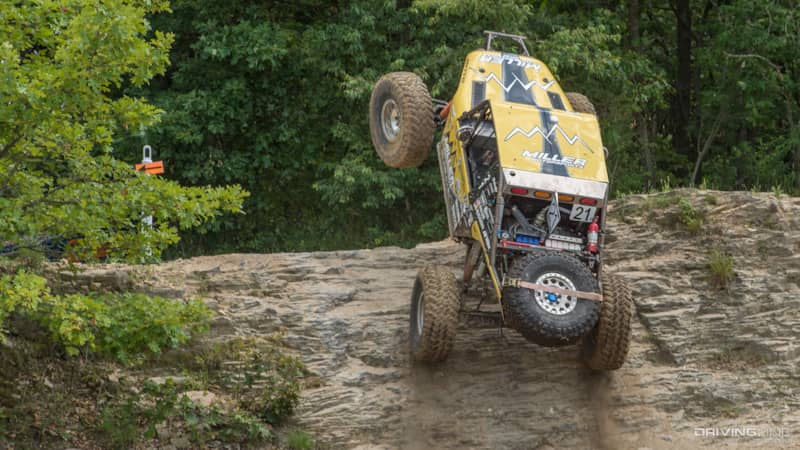 Strategies differed from team to team, but the general approach due to attrition was "save it until the last lap, hit it a couple times, then winch if you have too." Fresh off their first Ultra4 victory in Oklahoma, Team Gilstrap's strategy had driver, Clay, leaving co-driver and wife, Lindsay, behind in a mad dash for the finish line if they were in contention for a win where seconds mattered.
Qualifying
Qualifying for this race consisted of a timed hot lap around a shortened version of the course. Adding risk-versus-reward to the qualifying course was a "short cut" down the big rock — the catch being you had to miss the cone or be assessed a penalty. Bailey Campbell notched another Ultra4 first by being the first woman to claim the pole position, which she accomplished with far less horsepower than what many of the 4400 Unlimited cars run. Her crushing pace was followed by Darrell Gray in 2nd and Levi Shirley in 3rd. Tackling two different classes, Bailey Cole surprised some by taking 4th in the 4400 class qualifying while also earning 4800 Legends class pole position! In the 4500 Modified class, Matt Howell took the pole on the way to his wire-to-wire class victory.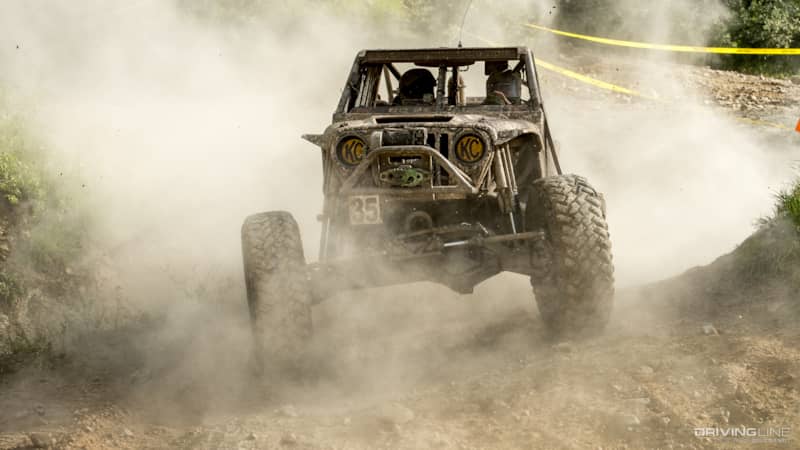 Qualifying was not without its drama, however. Multiple drivers, including the 2017 Clash at the Cross Bar Ranch winner Clay Gilstrap and two-time King of The Hammers champ Erik Miller, received one-minute penalties for hitting the cone on the "short cut," putting them deep in the qualifying field on a course with limited passing opportunities.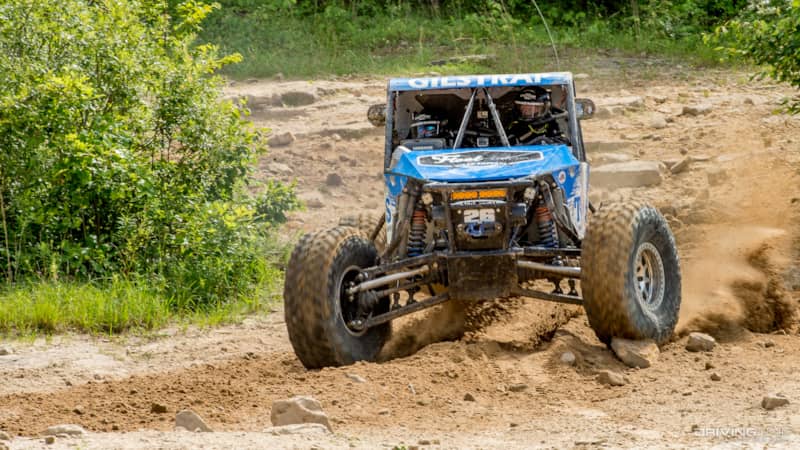 Perhaps one of the biggest stories of the weekend, however, surrounded Casey Gilbert and his Gilbert Motorsports team. During pre-running, Casey suffered a back injury and was taken to the hospital. With this going on, his team and other Ultra4 teams worked on his Miller Motorsports production chassis car to get it ready to race. When it was determined that Casey couldn't pilot the car, none other than the legendary three-time King of The Hammers Shannon Campbell stepped up to take over driver duties for the 4800 race. As Craig Vucich was feeding Casey chicken nuggets in the hospital, Shannon was trying on a new car. In typical all-or-nothing Campbell fashion, Shannon laid it on its lid during qualifying and started the 4800 race dead last. What would racing be without a challenge, right?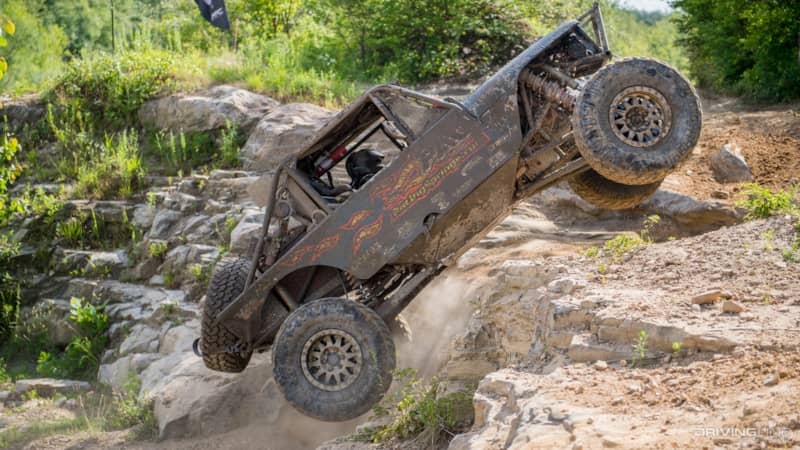 UTV Class 
While not typically covered in depth, it's worth mentioning the UTV race at this event. The Campbell Crew came out in force at this February's King of The Hammers, with all three racing UTVs for the first time. Shannon won the UTV class at KOH. Everyone tried to look surprised. As he's decided not to race his 4400 5AZ car in this year's East Series, Shannon brought the Monster Energy UTV out to race. After qualifying 2nd, he drove it to the checkers for a 1st place finish and a great kickoff to an afternoon of racing. Afterwards he hopped out and got ready to pilot the 618 Gilbert Motorsports car for Casey.
4800 Legends Class
The 4800 class was stacked with talent with Bailey Cole on the pole and other experienced drivers behind him, including Brandon Haynes, Kent Fults and Travis Hatchett. The course claimed three cars on Lap 1. Shannon Campbell learned his lesson from qualifying, keeping the Gilbert car on all fours most of the race. (He did not, however, put it on its lid again.) Shannon drove from dead last to 2nd in class — making Casey proud and gaining him championship points.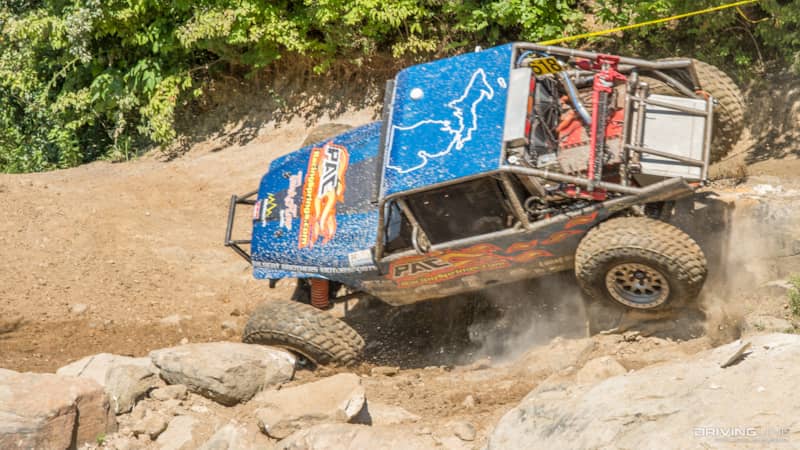 Travis Hatchett followed only a few minutes behind Shannon for 3rd place. Bringing in the victory of the 4800 class was Bailey Cole — again asserting that he's a force to be reckoned with this year, notching his second victory in as many races. While Bailey's winning luck wouldn't hold for the 4400 race, his weekend was a success. Less than 10 points now separate Bailey and Casey Gilbert for the 4800 East Championship, with one race remaining.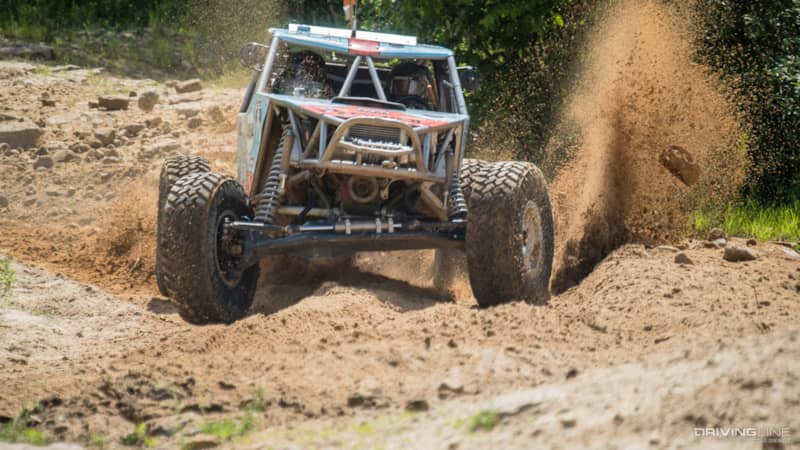 4500 Modified Class
In the 4500 class, only three cars finished on the lead lap with Matt Howell taking home 1st, followed by Duane Garretson in 2nd and Cody St. Clair in 3rd. Roughly 25 points separate Duane and Matt for the East Series Championship, with only the Dirty Turtle race in Kentucky remaining to determine the East Series champion; it's going to be a thriller! Matt also has St. Clair giving him a challenge for the National Championship, with just 100 points separating them and three races remaining. Matt was the 2016 champ, but he's getting tough competition this year to retain his crown.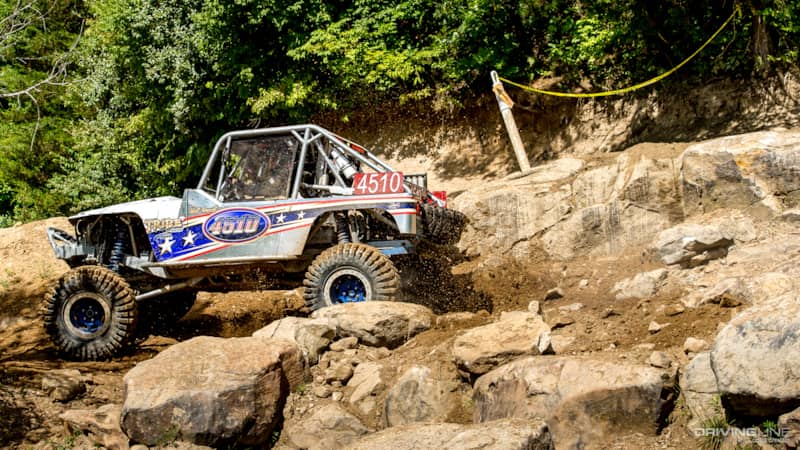 4400 Unlimited Class 
It was 6:30 at night by the time the big boys lined up to do battle in the 4400 Unlimited class — with Bailey Campbell on the pole and Levi Shirley not far behind. Bringing up the rear, Wayland Campbell was buried back in 21st, with Clay Gilstrap and Erik Miller in 25th and 26th, respectively. The racers couldn't get off the line fast enough to embark on the five laps they'd need to complete for a win. Underclassmen had already done their part in tearing up the semi-muddy track, combined with a tight course and limited passing opportunities, which made for a challenging day of racing.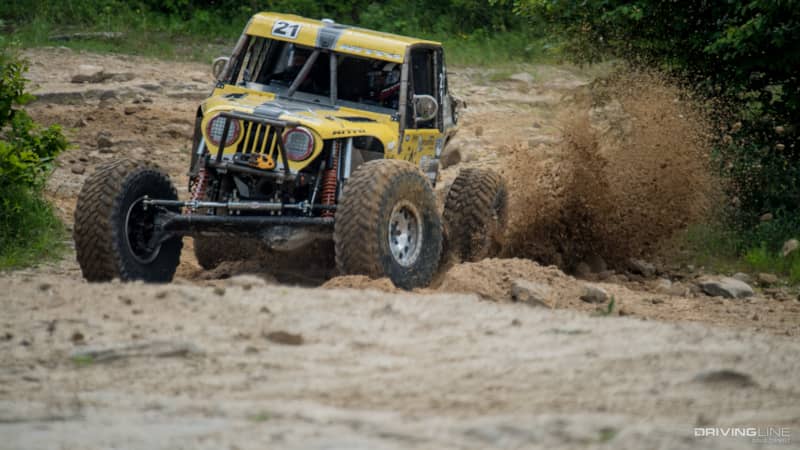 Almost three laps in, Bailey Campbell fell off-pace with engine issues and had to call it day. Bailey Cole made it first. Course attrition in the 4400 class looked to already be taking its toll on drivers, including "Disco" Derek West on Lap 3. For the remaining two laps, however, the course demons seemed to settle down — over 60 percent of the field finished on the lead lap. For a race series that averages closer to 20 percent, Badlands challenges proved to be surmountable.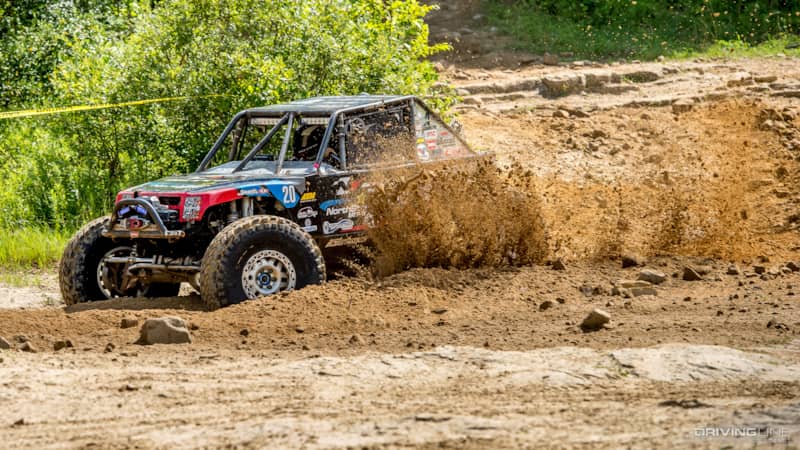 Hustling from deep within the pack was mad man Wayland Campbell. Clearly some of Shannon's antics have rubbed off on his son Wayland, combined with his growing hard-fought skill as a driver — because by the time the flag dropped, Wayland was in 2nd place, finishing less than two minutes behind Shirley.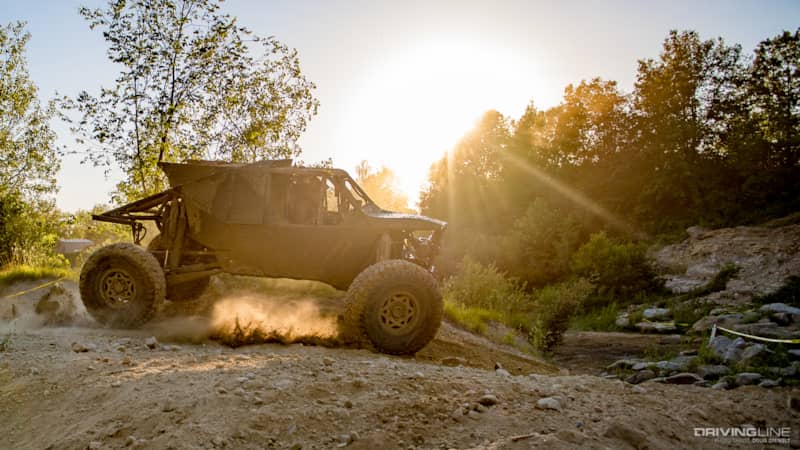 2017 KOH breakout success Josh Blyler pushed hard with another strong race finish — earing a podium spot in 3rd. Last year's Badlands winner Jason Shipman, as well as Erik Miller, both finished in the top 10. Clay Gilstrap never got the chance to use the "deploy then leave Lindsay" strategy, suffering engine issues on Lap 1.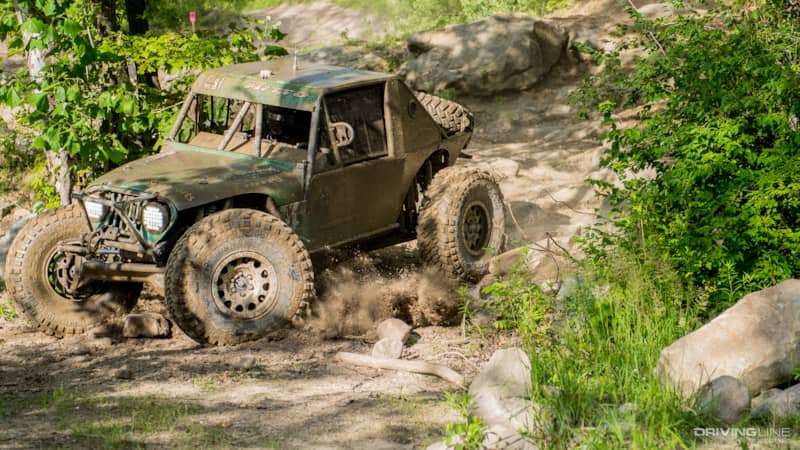 When the mud cleared, Levi Shirley drove another strong race and stood atop the podium yet again. For the 2nd time in only two weeks, Levi held up the big trophy, and his contagious smile swept the crowd. The mud forced Levi to adapt to the "visor half open and squint when we hit mud holes" strategy as his fully caked-with-mud helmet testified to the challenge of this course.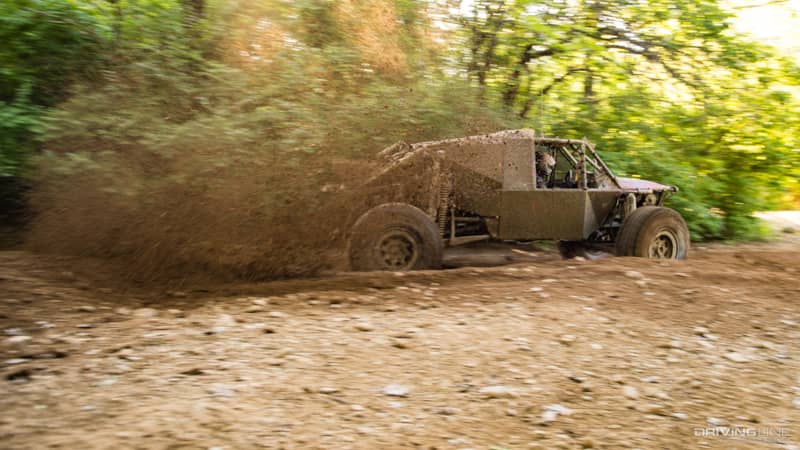 2017 National Points Roundup
In a season that threatened early on to be a runaway season for Wayland, Levi has made the points race very interesting this year. While Wayland has been a model of consistency, bringing in his first Ultra4 victory and a string of 2nd place finishes, Levi's winning streak is setting the stage for an ultimate showdown in Kentucky. Can Levi make it three in row?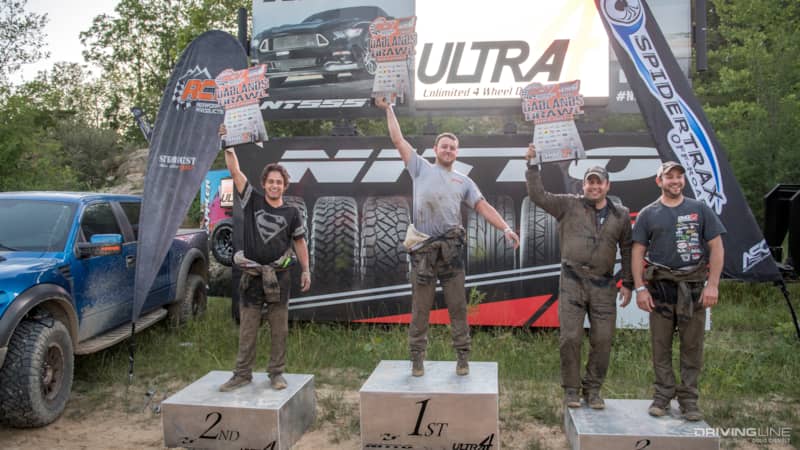 Going into the final East Series race in August, only five points out of hundreds separate the two racers... Five! Kentucky will be a brawl. In the West Series, 20 points separate the two. So with more than half the season finished, Wayland and Levi have turned it into a head-to-head battle. Every race matters. And every point matters.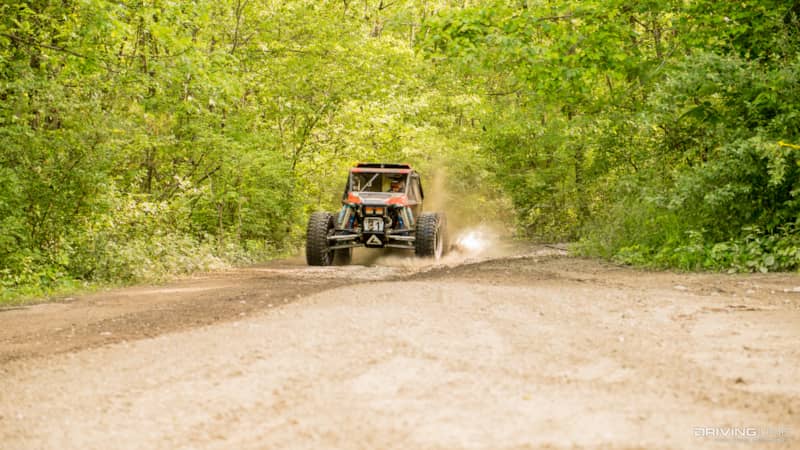 Making it even more fun — both cars are Campbell Enterprises single-seater IFS cars with young, talented drivers that are pushing the future of Ultra4 Racing faster and harder than ever before. Both are second-generation Ultra4 drivers. Both are determined to win. If they keep this up, you will not want to miss the Nationals in Reno this fall!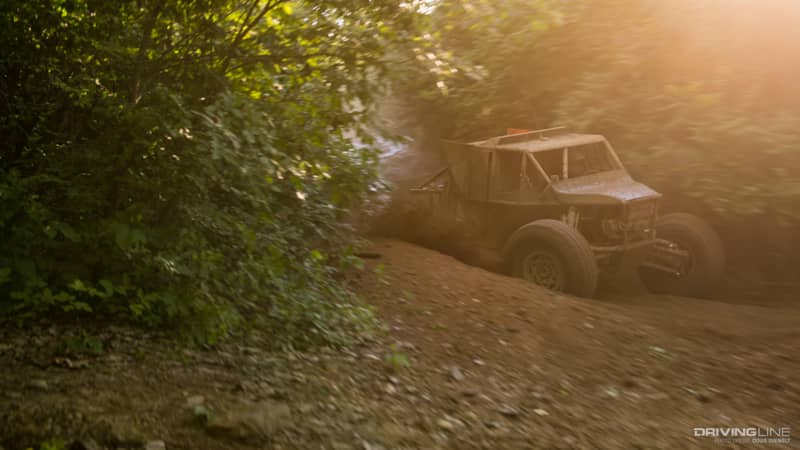 We would like to wish Casey Gilbert a speedy recovery, and we look forward to seeing him back out at the track very soon.
Next up in Ultra4 is the Dirty Turtle Race in Bedford, Kentucky, August 11. After the quick two-week turnaround of these last couple races, teams will be looking forward to the break and prep time. Head over to www.ultra4racing.com for more information about the race and details about attending.