Heavy on Hemis: What You Need to Know About Hellcat Swaps & Upgrades
The Hellcat engine almost literally shook the world when Dodge released the SRT Hellcat Challenger and Charger for the 2015 model year. Now, more than six years later Stellantis (formerly FCA) has since dropped its 6.2 liter blown Hemi V8 into many more models, including the Jeep Grand Cherokee and Dodge Durango SUVs, and most recently the RAM TRX pickup truck.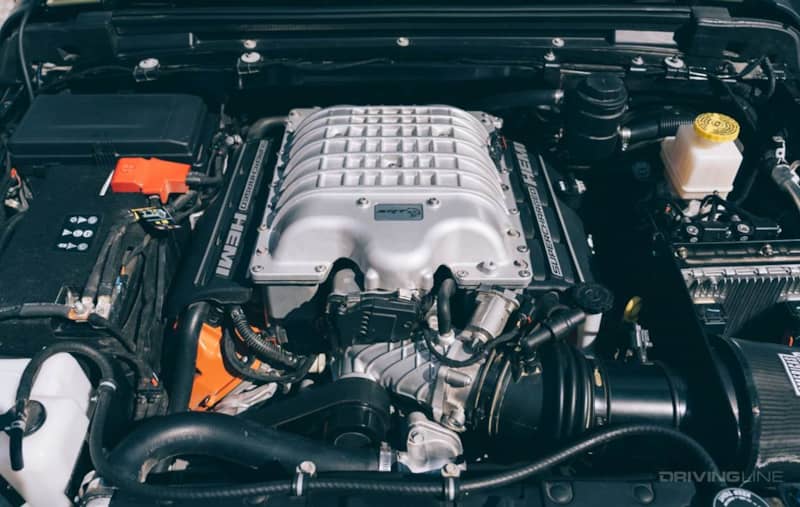 Beyond that, the aftermarket really embraced the Hellcat engine, both in terms of aftermarket upgrades and swap options - from complete mounting kits to factory-supplied crate engine options.
Here's some key data and inspiration when it comes to Dodge's Hellcat.
Quarter Mile King
From the beginning, Hellcat-powered Challengers and Chargers proved to be dominant drag machines right out of the box. But they could always be made better. For example, with some lightweight body parts and a set of Nitto NT555 RII drag radials, this 2018 Challenger Hellcat was able to trim its ETs in a big way.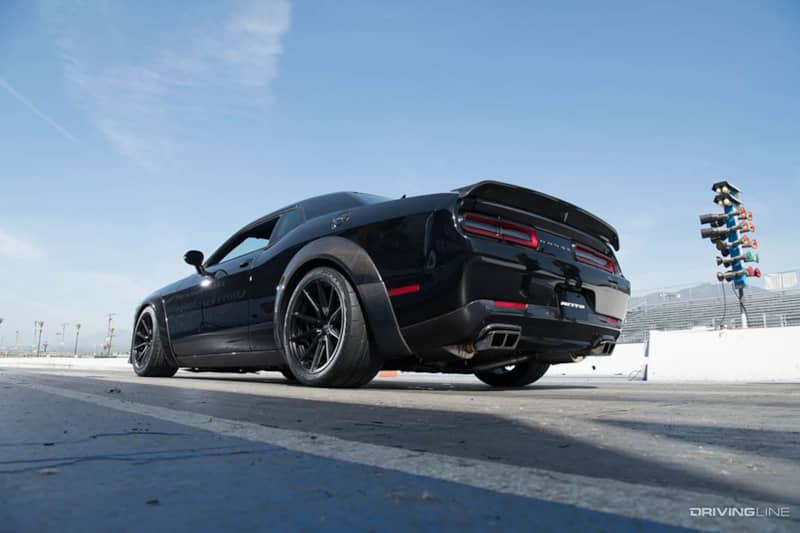 In other words, the quick can always be made quicker. You can see more about this modded Hellcat and its sticky new rubber right here.
Off-Road Monster
Jeep made some waves when it recently introduced a Wrangler powered by the 392 Hemi V8, but it's not quite a Hellcat Jeep. If you want one of those, you'll have to go the aftermarket route.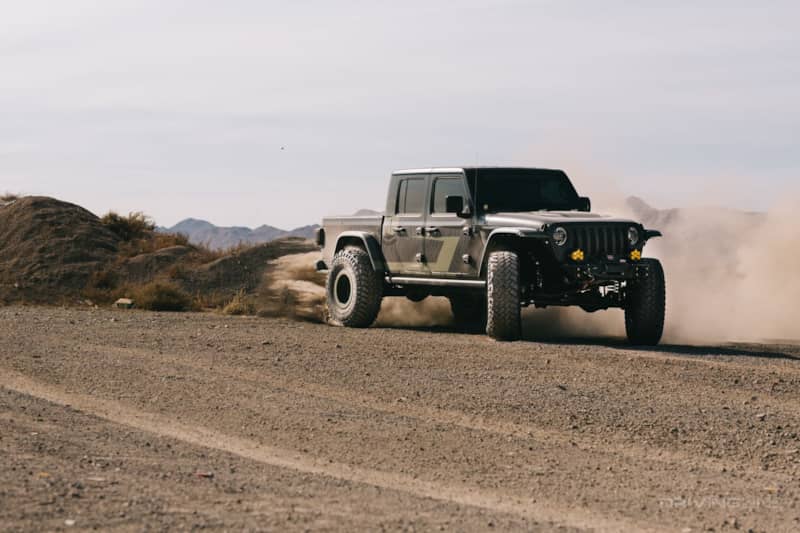 And to see the potential of a Hellcat swap in a modern Jeep, look no further than Offroad Power Products' 2020 Gladiator that's sporting a Mopar Hellcat crate engine—along with plenty of other goodies. The project is called Spartacus and you can find out more about it here.
Mid-Engined Muscle
We've seen some pretty wild Hellcat swaps over the years, but there may be none wilder than the '68 Charger build that SpeedKore Performance Group recently showed off.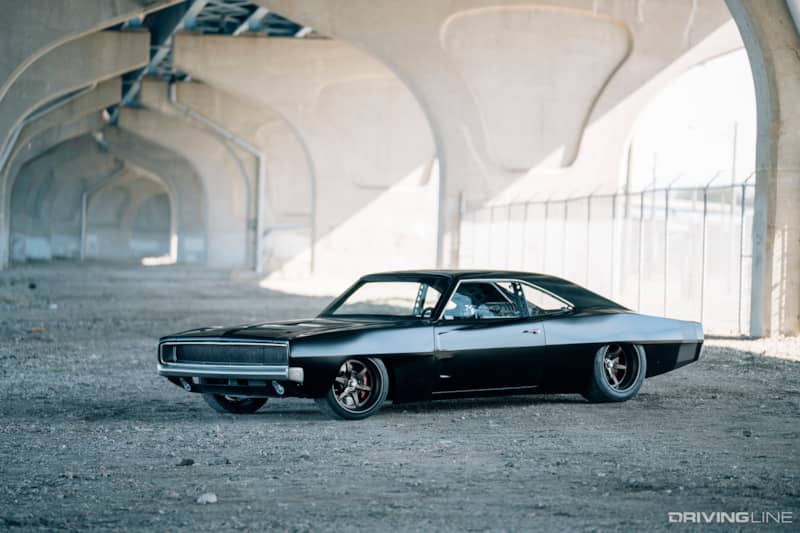 Not only does this radical-looking, wide body Charger have a Hellcat engine, in this case it's mounted behind the driver and mated to a manual gearbox from Lamborghini. Check out more on this radical build here.
We're Gonna Need a Bigger Blower
There aren't a lot of people who jump behind the wheel of a Dodge Demon and come to the conclusion that it needs more power, but these people do exist. And by upgrading the factory supercharger to something like a Whipple unit, you can easily add a couple hundred horsepower to a Hellcat-powered vehicle.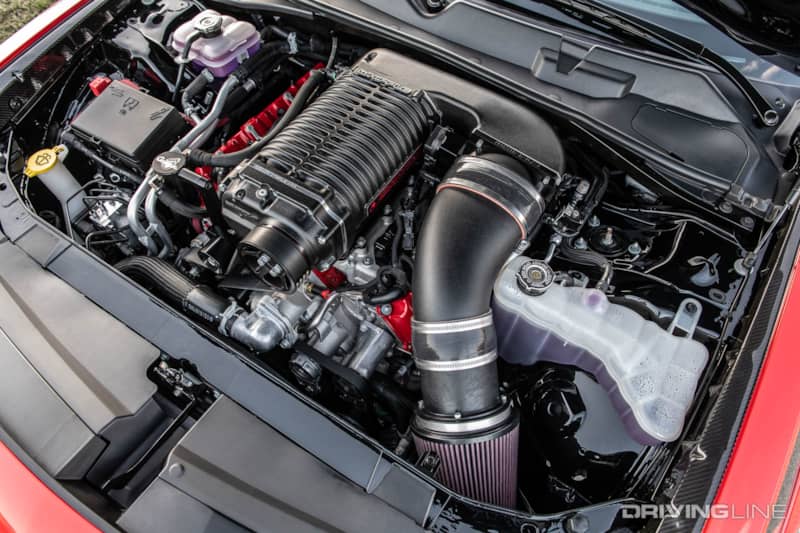 A new blower was just one of many upgrades done to SpeedKore's "Big Machine" Demon. Find out more about this one of a kind Challenger project here.
Swapping Basics
While Hellcat swaps are still aren't going to be as easy as an engine from GM's LS family, they get easier and easier by the day. Whether its a factory pull-out or a ready-to-run crate engine, there's no shortage of options.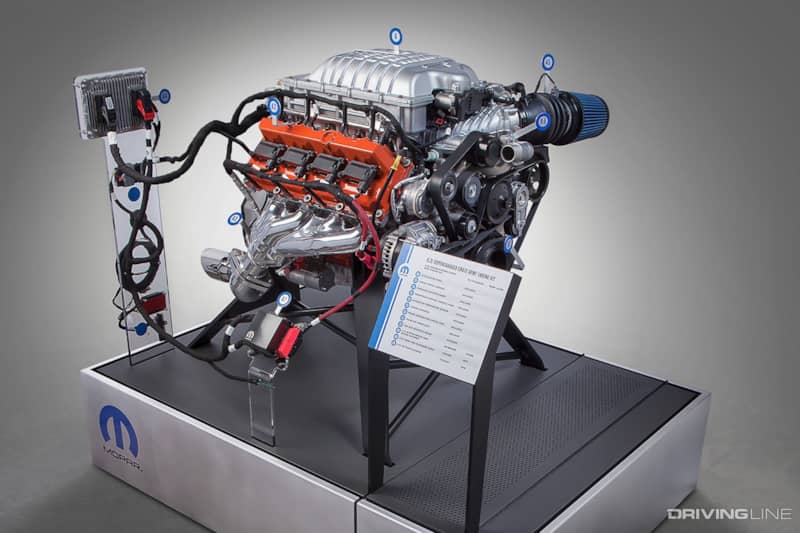 Here we have a roundup on the basics of swapping not just a Hellcat engine, but any of the Gen III Hemi V8s into all sorts of cars and trucks both vintage and modern. Find out more about Gen III Hemi swaps here.