The 4 Best Base Model SUVs
Special editions are all the rage when it comes to SUVs these days, but what about the base models? It turns out that you don't have to spend big money to have a good time in a sport-utility vehicle, as long as you're comfortable with leaving a few frills behind when heading out for adventure or fun.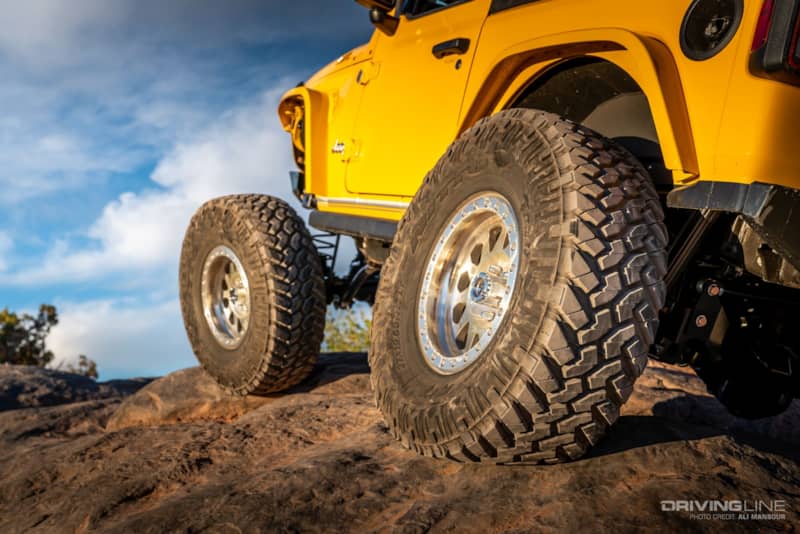 Here's a look at the 4 best base models SUVs that won't break the bank while still offering a compelling level of equipment and capability right out of the box.
Jeep Wrangler
The Jeep Wrangler is one of the most basic vehicles currently available on the modern landscape. This actually works in its favor when examining the entry-level model, which is largely bereft of any pretensions when it comes to features and equipment.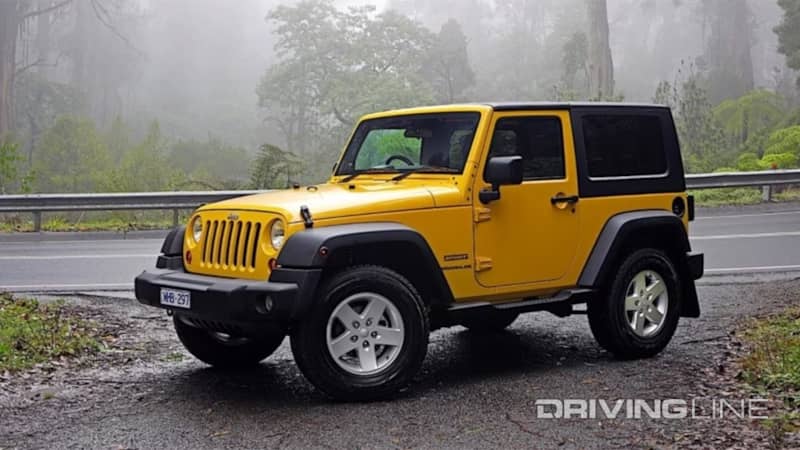 For just over $31,000, the two-door version of the Jeep Wrangler Sport nets you a body-on-frame chassis, solid axles front and rear (Dana 30 ahead of the driver and Dana 35 at the back), a soft top, and low-range four-wheel drive. You don't get niceties such as air conditioning, power door locks, or keyless entry, but cruise control is along for the ride, as is basic infotainment. Under the hood, the Wrangler Sport boasts a 3.6L V6 that's good for 285 hp and 260 lb-ft of torque. A six-speed manual gearbox is included free of charge, making it the only clutch-equipped model on this list.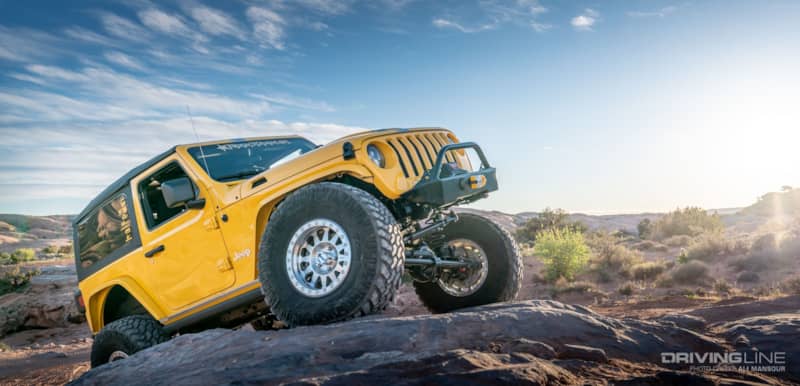 Simple, affordable, and fun. These are the terms that best describe the Wrangler Sport. Sure, it's not the most hardcore version of the off-road icon, but it will still get you out on the trail better than any other similarly-priced sport-utility vehicle on the market. The low cost of entry also ensures more money to spend on things like tires and other aftermarket upgrades to help further personalize your ride.
Hyundai Ioniq 5
Of all the electric SUVs currently available, the Hyundai Ioniq 5 is one of the most compelling as a base model. The Ioniq 5 SE comes in rear-wheel drive trim, with a single electric motor that gives it 225 hp and 258 lb-ft of torque. Its 77.4-kWh battery pack gives it a range estimate of 220 miles, which is more than enough for most commuters, and its extremely fast charging speeds give it the ability to top up from 10% to 80% battery in just 18 minutes.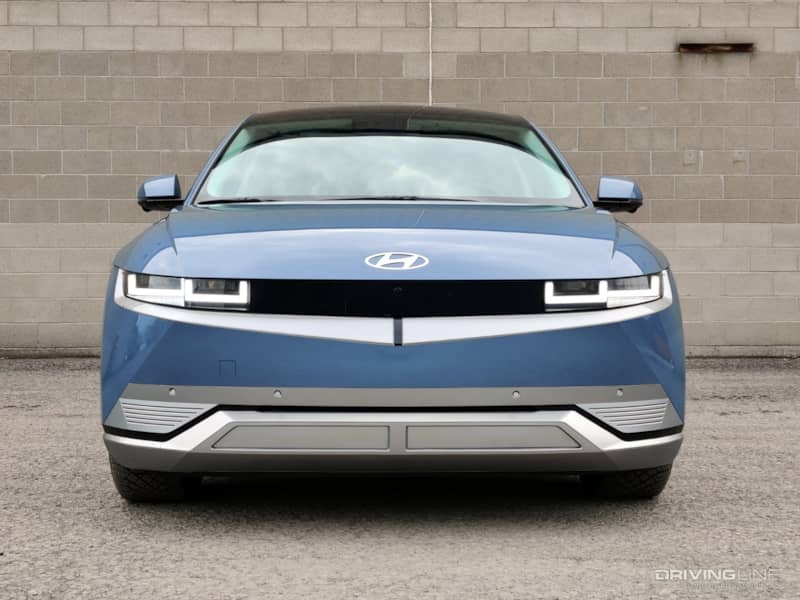 The Hyundai's rear-wheel drive dynamics are a nice departure from the standard front-wheel biased platforms, and the instant-on nature of its electric motor's torque make it feel quicker off the line than its spec sheet numbers might suggest. Even the cheapest Ioniq 5 comes with features such as dual-LCD screens on the dashboard, navigation, heated seats, and a full suite of active safety features. At just under $46,000 it's a stretch to call the Hyundai cheap, but there's strong value here when compared against other EVs in its class.
Nissan Kicks
Where else are you going to find a compact SUV with a curb weight under 2,700 pounds? That's right: the Nissan Kicks tips the scales at less than a Subaru BRZ sports coupe, and that translates directly into a chassis that feels light on its feet as compared to most of its competitors. It's one of the best-driving options in its class, and given that Nissan doesn't market it as a performance model, it's also a bit of a secret among sport-utility shoppers.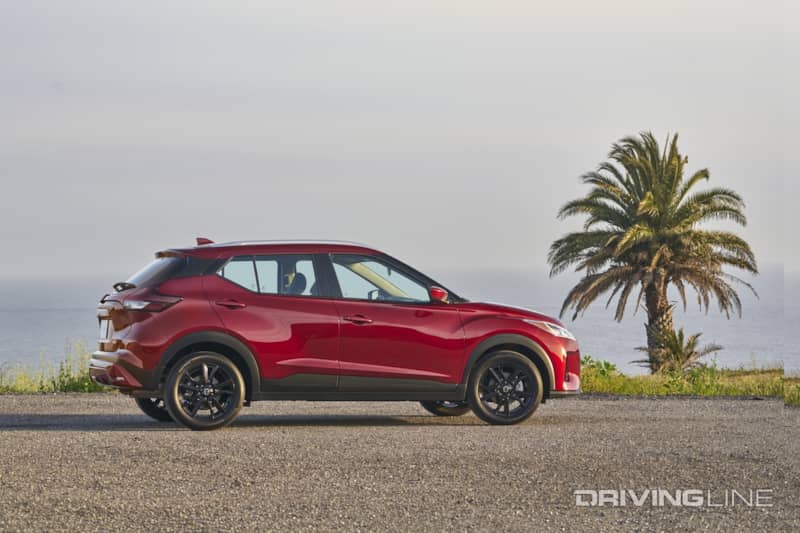 Even better? The Kicks is cheap, with a window sticker of just above $20,000. It's best enjoyed the closer you can keep it to that tidy sum, because piling on the options doesn't do much to disguise the fact that this small sport-utility vehicle is intended primarily as basic transportation. Vibe with its straight-forward character, aim for some twisty roads, and be impressed by how much fun you can have with the car's modest, 122 hp, 1.6L four-cylinder engine, despite the presence of a standard continuously-variable automatic transmission.
Land Rover Defender
Land Rover is known for combining luxury and off-road capability into a compelling, and often expensive, package. The Land Rover Defender, however, is more focused on getting you where you're going than coddling you around the way, and as such it's a perfect candidate for our list of the best base model SUVs.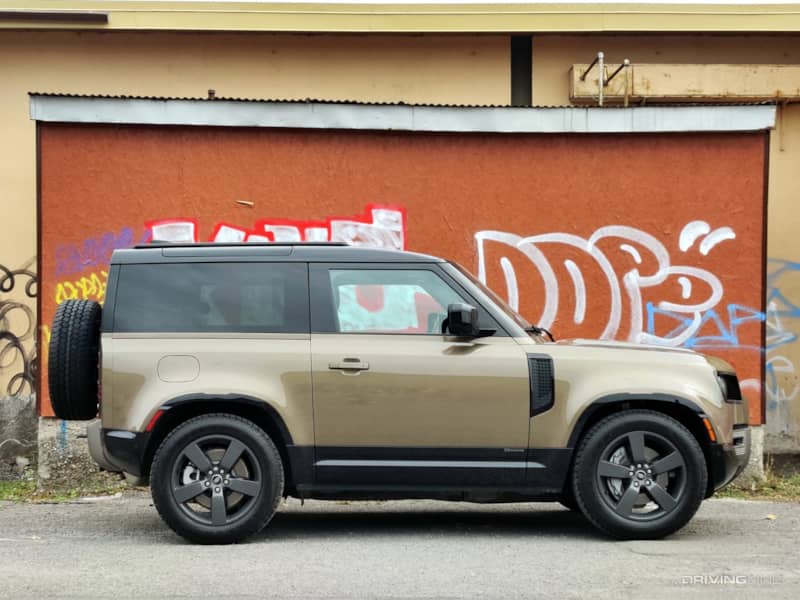 The Defender 110 represents the least expensive version of the model, and yes, the four-door edition is actually a little bit cheaper than its two-door companion (the Defender 90, whose $55,000 S trim is about $2,000 more than the entry-level 100). Outfitted with a turbocharged, 2.0L four-cylinder engine that provides 296 hp and 295 lb-ft of torque, the 110 comes standard with four-wheel drive and an eight-speed automatic transmission.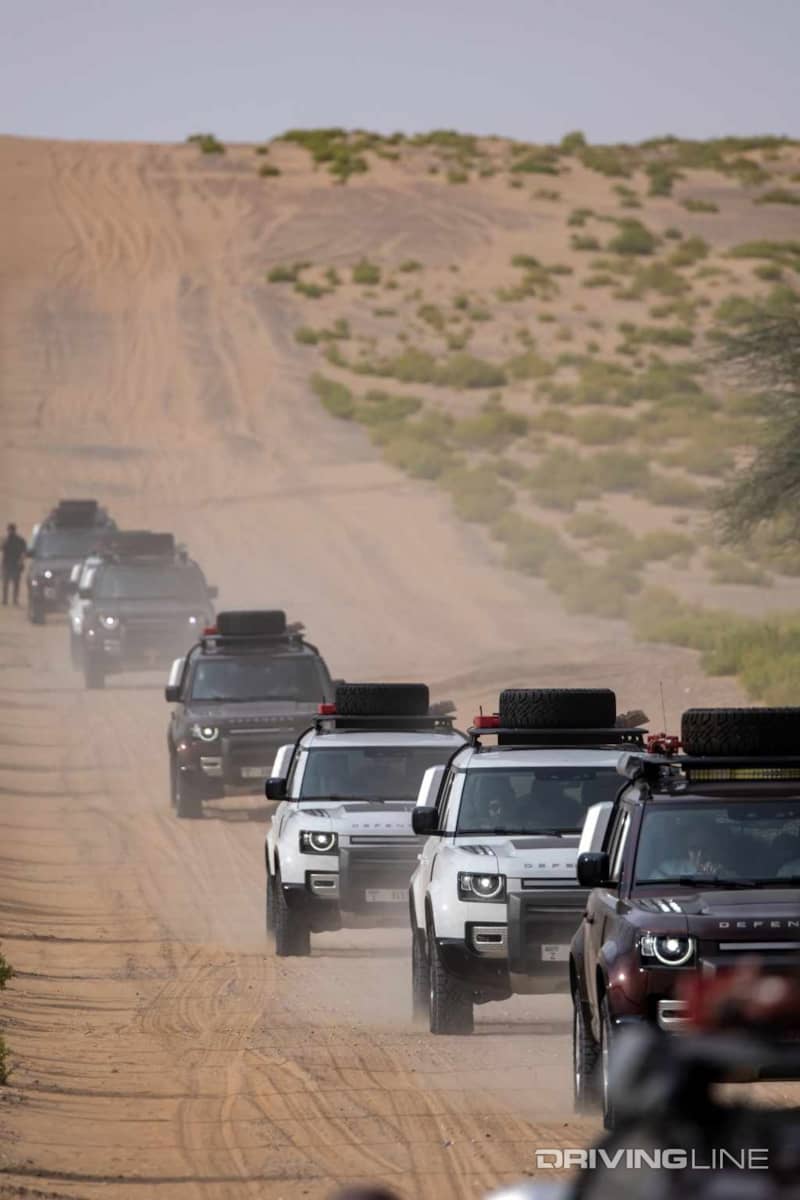 In many ways, the Defender 110 is the up-market version of the Wrangler Sport: enough equipment to get you going on an off-road adventure, and not much else that doesn't help the mission. Steel wheels, LED headlights, and heated seats are the highlights, but with its easy-to-wash interior and rugged furnishings, this is one Land Rover that doesn't let luxury get in the way of a good time on the trail.