The Drifting Workhorse: Inside Ryan Tuerck's 2JZ-Swapped Toyota 86
Over a decade ago, when Toyota first debuted the "new" 86 (or Scion FR-S as it was initially known in America) the car was viewed as the second-coming of the great front-engine, rear-drive Japanese sports cars of the '80s and '90s.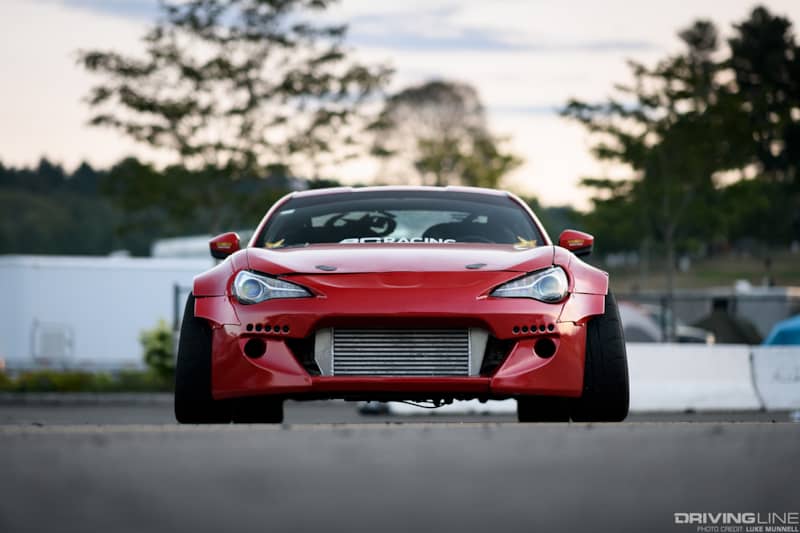 It was also designed and marketed as a car to be modified, upgraded and personalized to fit the owner's style. Initially, this mainly meant things like wider wheels and stickier tires, better suspension, and then maybe a turbo or supercharger for the FA20 engine if you wanted more power.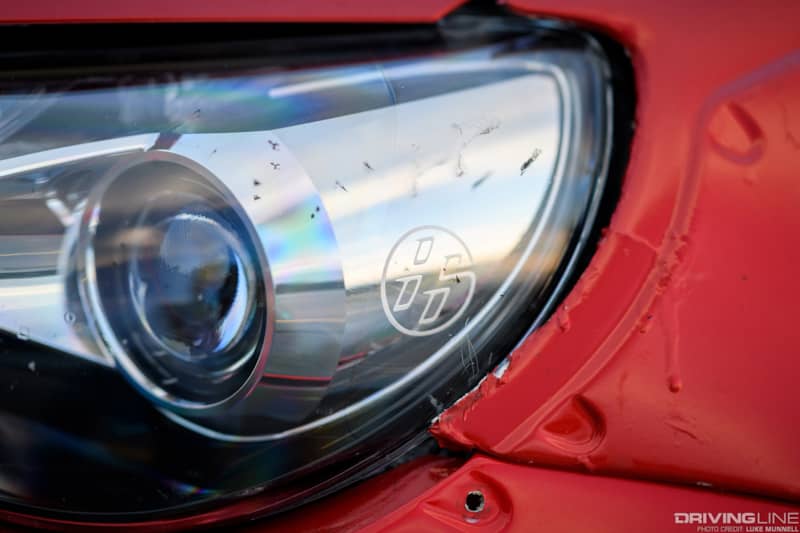 But as the platform became more popular, enthusiasts began heavily modifying the 86, and soon these cars were being rebuilt into everything from drag machines to rally cars and serious time attack competitors. And of course drift cars too.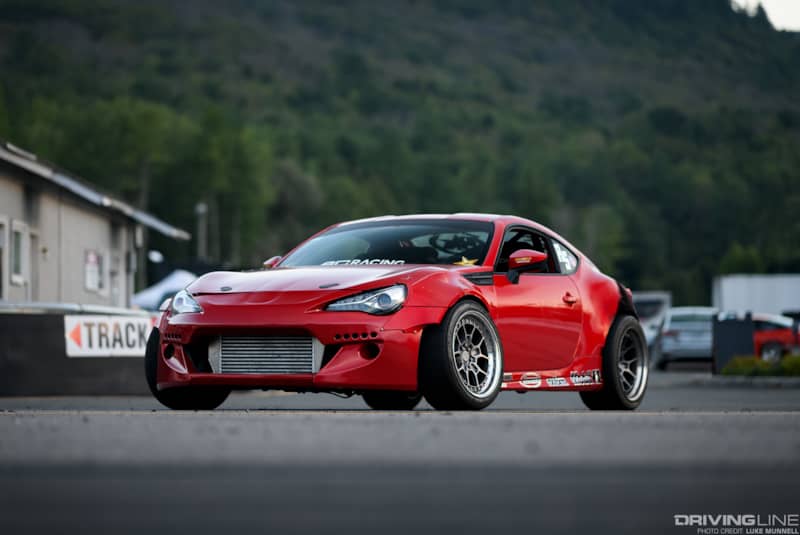 Built for Work and Play
That brings us to the vehicle you see here, owned and driven by professional drifter Ryan Tuerck. Ryan's got an impressive fleet of vehicles in his stable, including his fully-dialed-in-competition cars, show-stopping rippers like his V10-powered Supra and even a couple of rare classics.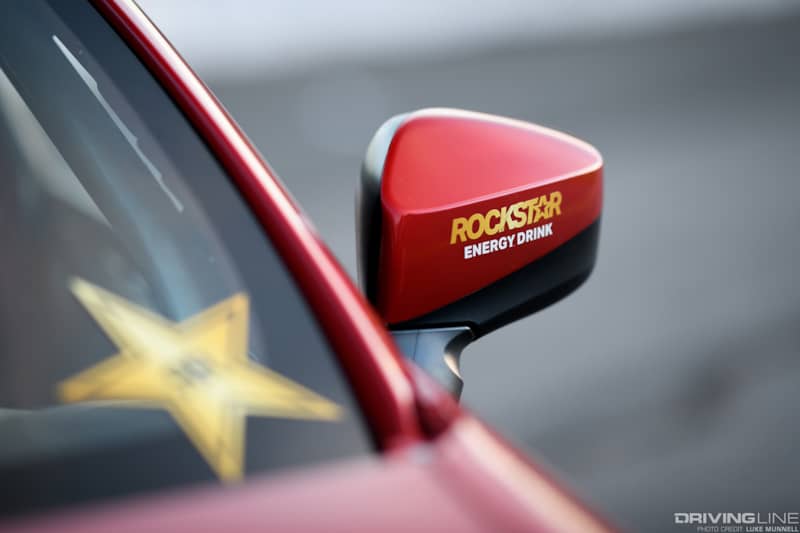 But when it comes to ripping it up for demo runs or just for fun, it's this 2018 Toyota 86 that serves as one of his primary weapons. And this car is a textbook example of just how far the 86 platform can be pushed.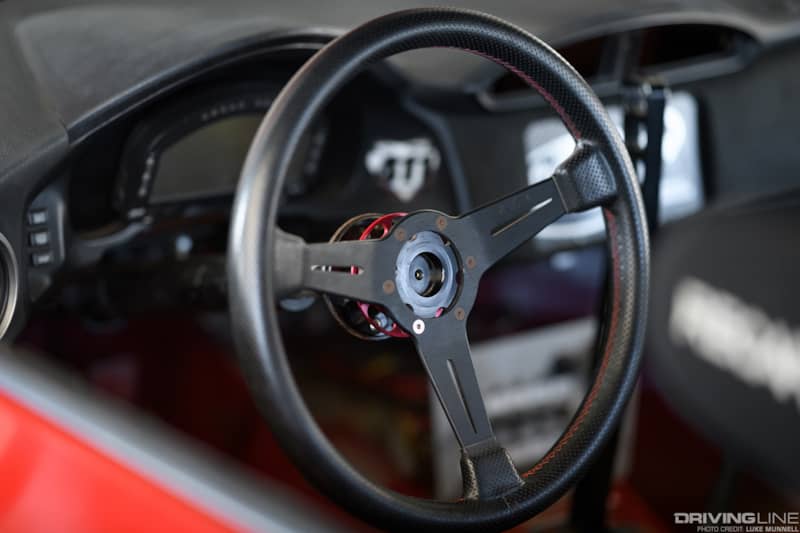 It starts with the body lines. Yes, the car's immediately recognizable as a Toyota 86, but one that's much wider and rowdier than the one that came out of the Toyota showroom.
That's all thanks to a set of HGK wide fenders in the front, with 2F Performance wide fenders in the rear, set off by a matching 2F Performance decklid and TRD side skirts.
Hello 2JZ
Things get even more extreme under the hood, where the original Subaru-built FA20 flat-four is nowhere to be found. Now, if you're going to pull the FA20 out of your 86, your list of swap options is long, with the classic American small block V8 being one of the most popular choices for 86 drift cars. But you'll find no V8 here. Instead, Ryan doubled down on the 86's Toyota DNA with the unmistakable 2JZ inline-six. And this is no mild 2J. It displaces 3.4L thanks a Brian Crower stroker kit.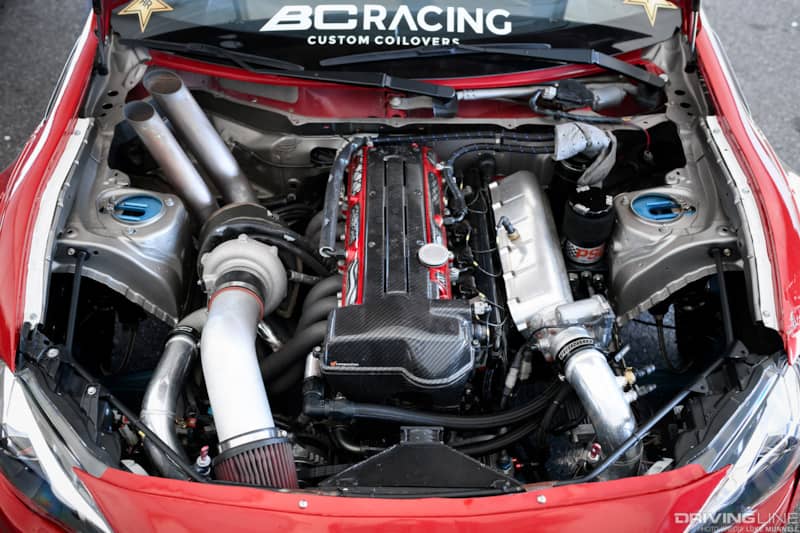 A single Garrett G35-1050 turbocharger feeds the oversized, beefed-up 2JZ, and all together the setup is good a tire-shredding 678hp. In case you were wondering, that's over three times what the 86 made stock.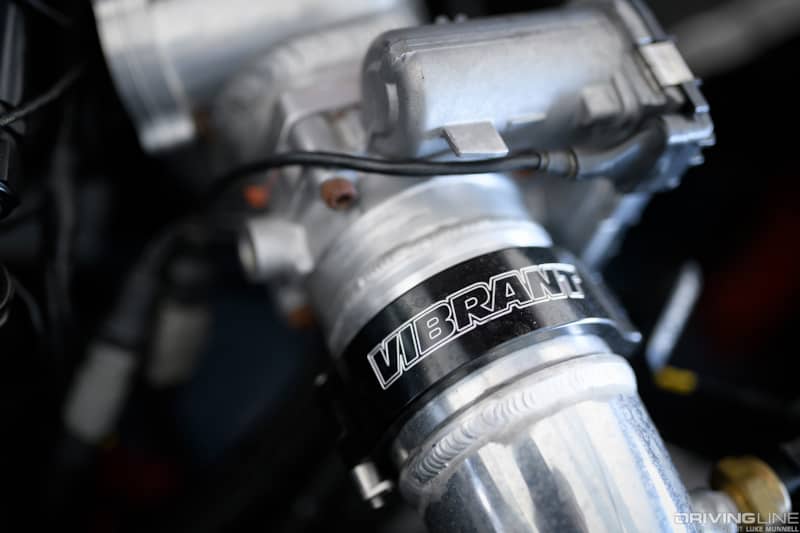 With that amount of power, and the need for rapid gear changes on the drift course, Ryan mated the 2JZ to a G-Force four-speed racing transmission, something common in many pro drift cars.
Everywhere else, the 86 is packing race-car grade hardware. From the rear-mounted radiator, to the drift-specific BC Racing suspension, Brembo calipers and hydraulic handbrake.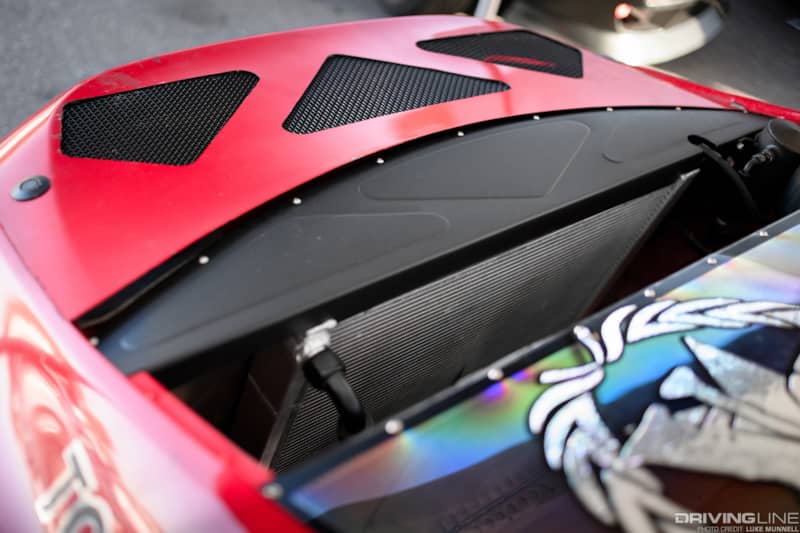 Ready to Rip
When it comes to ripping off massive slides and turning tires into smoke, Ryan's runs a combination of 275-width Nitto NT555 G2 ultra high-performance tires in the rear and 265-width Nitto NT01s up front.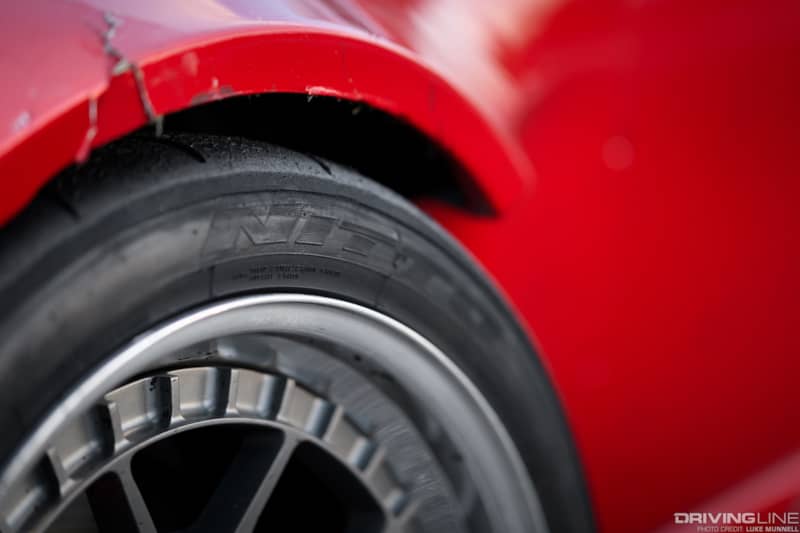 The tire setup combines the perfect amount of front-end grip and sideways adjustability in the rear. And they are are mounted on a set of custom-built Rotiform wheels, 18"x9" front and 18"x11" rear, that are just barely contained by the 86's wide fenders.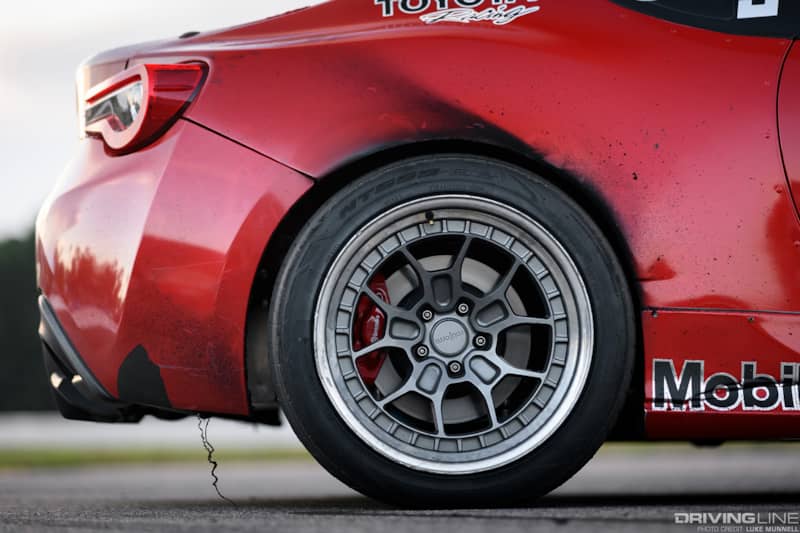 As exotic as this all seems, this 86 was built to be a workhorse. A car that can be pushed and punished, and make big clouds of tire smoke wherever Ryan takes it.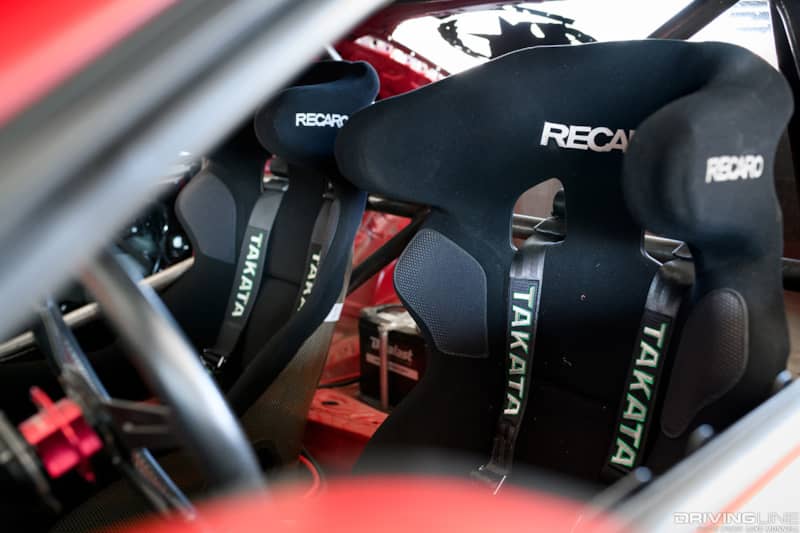 That means the 86's body has its share of imperfections and battle scars, and the red paint sits below a nice coat of melted rubber. A pristine show car this is not.
At this point there isn't much mechanically that Tuerck's drift machine shares with the original Toyota 86 that shook up the enthusiast world a decade ago. But that's the whole idea.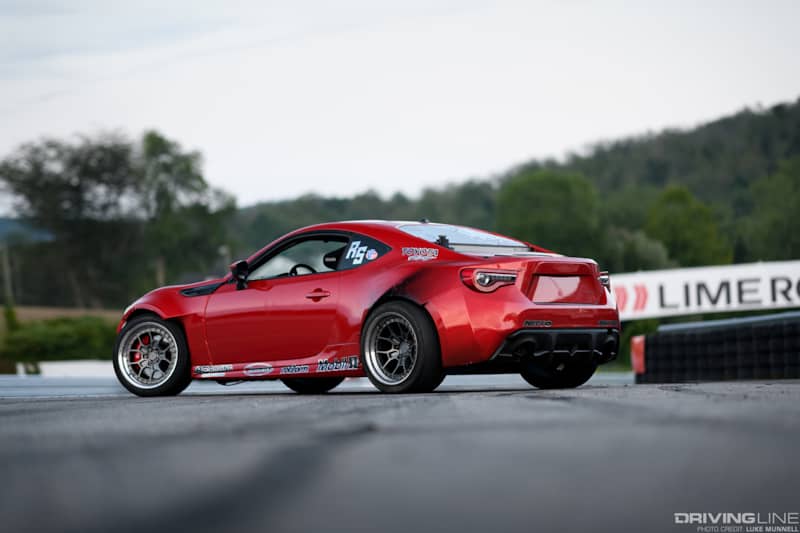 And as far from stock as this Toyota may be, it's still fulfilling its creators' intention of being the ultimate blank canvas for its owner to build on. Even if its owner happens to be one of the most accomplished professional drifters in the world.