The Ford V10 Is A Forgotten High Performance Truck Engine That Almost Powered A Supercar
The term 'high performance engine' means different things to different drivers. For sports car fans, it typically refers to a unit that can deliver quick acceleration and excellent throttle response, while those who head off-road might value a better balance of power and mileage so they can get the most trail fun out of a single tank of fuel. Then there are those building tow rigs who are looking for big torque as low as they can get it to lug a hefty load off the line or up a hill.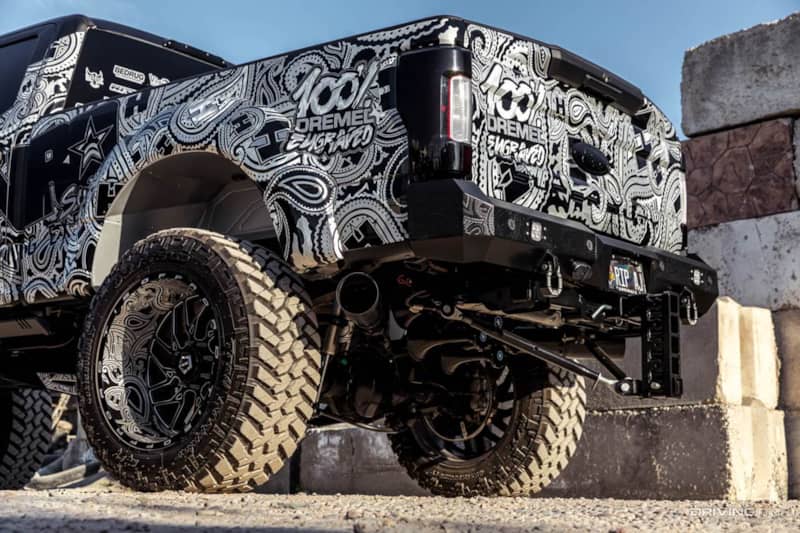 When Ford introduced the modular line of V8 engines in the mid-1990s, it was primarily replacing its popular 5.0L and 5.8L overhead valve designs with a new overhead camshaft setup that promised to be more efficient, smoother, and eventually more powerful than its predecessors. At the same time, the company needed to find a solution for its high displacement customers who had been relying on the brand's long-standing 7.5L V8 in its larger heavy-duty trucks and vans.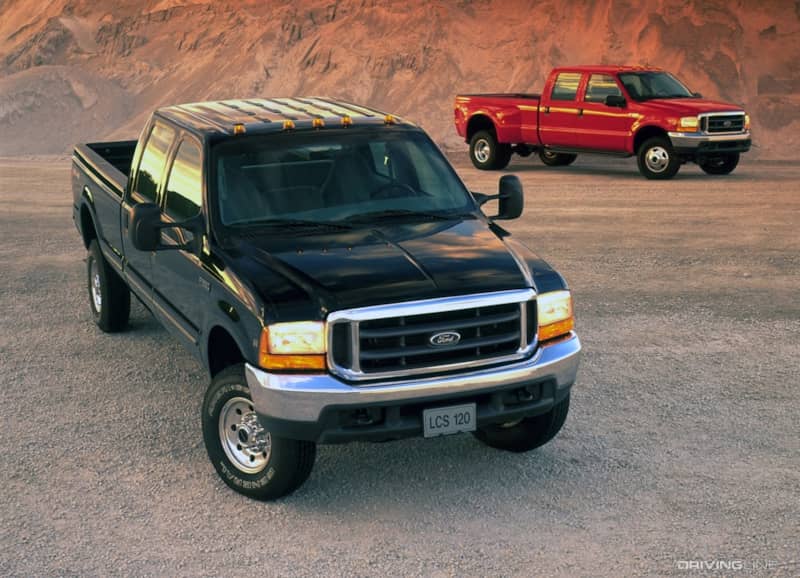 Enter the V10 'Triton,' the largest modular motor ever built by the Blue Oval, and a forgotten high performance option for pickup truck fans.
8 + 2 = 10
The death of the 7.5L (also known as the 460) V8 was predictable. Ford had no interest in running a separate assembly line to build a legacy motor, no matter how much demand there might have been from commercial clients.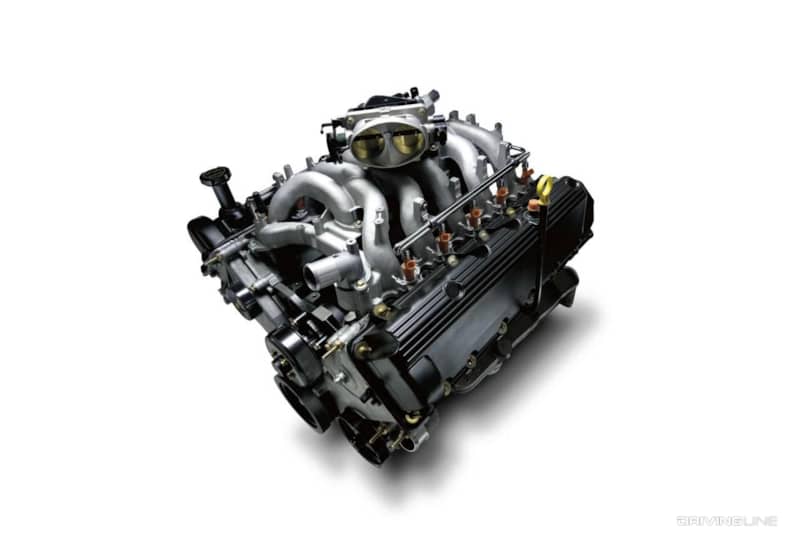 With modular V8 displacements checking in at 4.6-liters and 5.4-liters, there simply wasn't enough torque being offered to satisfy task-focused truck owners, especially on the commercial side. Boring out the cylinders on the mod motor wasn't an option due to the compact design of the block, so Ford engineers did the next simplest thing and grafted a pair of additional cylinders onto the 5.4-liter V8.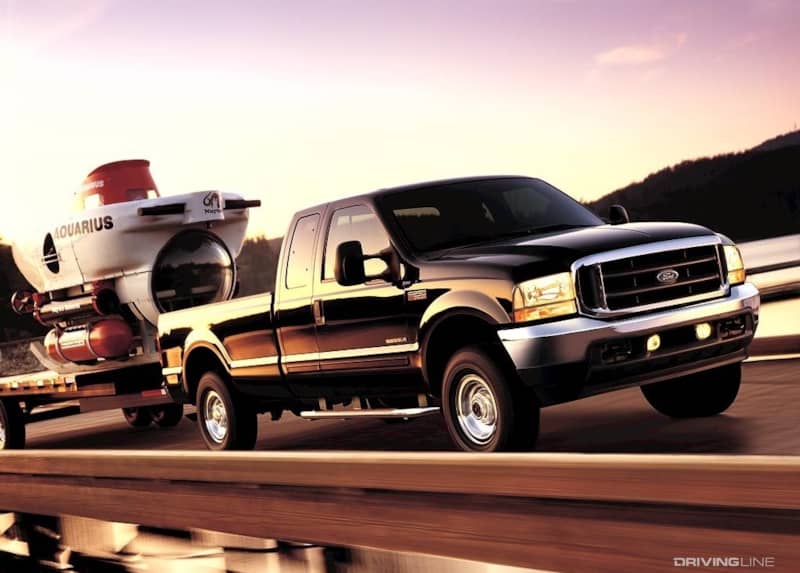 The resulting 6.8L V10 was a mighty motor for its day. Debuting in 1997, the unit was good for 275hp (310 horses by 2000) and 425 lb-ft of torque, and it was offered in F-250-and-above trucks, as well as vans and buses. A number of different head designs and block upgrades would follow the V10 throughout production, with a spark plug thread blowout issue addressed in 2002, and a 3-valve upgrade made in 2005. The latter boosted power to 362 horses and 460 lb-ft of torque.
If you wanted a V10, but didn't feel like driving an E-Series van or F-250, your only non-commercial option was to pick one up in the Ford Excursion. This massive, Super Duty-based SUV offered the ten-cylinder as a cheap upgrade over the tepid 5.4-liter V8 from 2000 to 2005. It stood alongside a much pricier turbodiesel option, although the oil burner likely paid for itself once you factored in the horrendous fuel economy associated with V10 Excursions.
Aluminum Dreams
While Ford might have been content to churn out hundreds of thousands of V10 engines for its fleet customers, there were a few sharp minds in Dearborn who were looking to use the ten-cylinder mill as the thin edge of a wedge that could push the company closer to building its first supercar.
In the early 2000s, Ford's Powertrain Research and Advanced Engine Development group began work on a Mustang powered by an all-aluminum version of the Triton V10. Unlike the production unit, however, this motor featured quad cams borrowed from the Cobra R, a short-stroke design, and was based not on the 5.4-liter V8 but rather the 4.6-liter.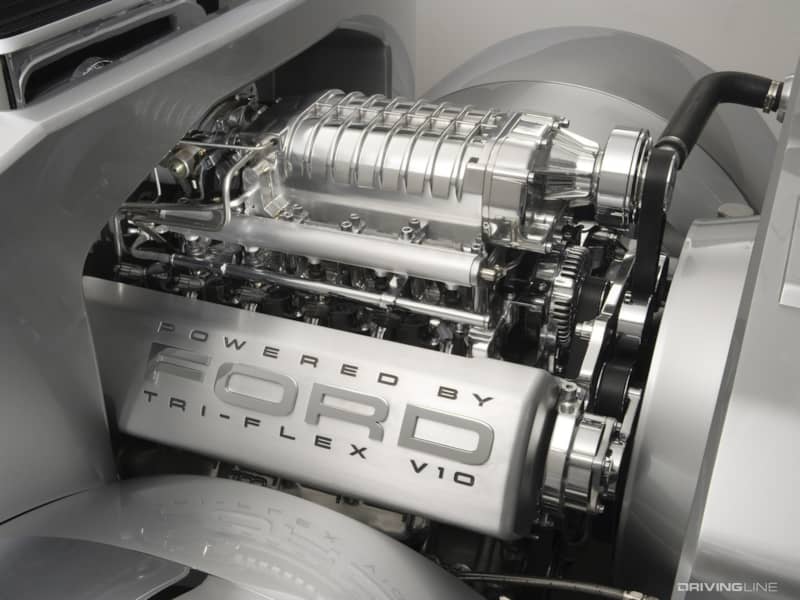 The reason for the change? The smaller size (5.8-liters versus 6.8-liters) made it easier to package under the hood of a Mustang, as using the 4.6-liter as a starting point provided a much lower deck. The development team also had to run a pair of ECUs to control the fuel injection and ignition systems, since there was no single unit off the shelf at Ford that could handle a 10-cylinder motor using the odd-fire crankshaft fitted to this design.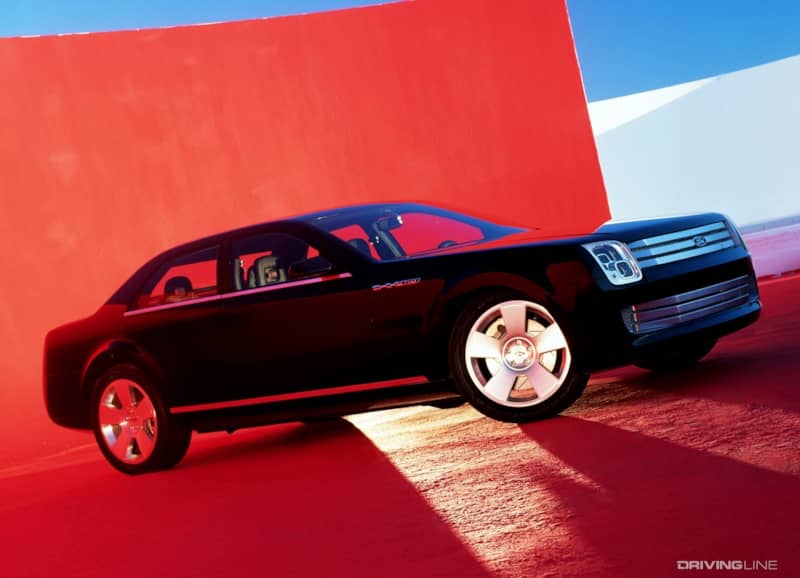 Although stuffed in an unglamorous test car, the setup was quick—so much so that Ford executives were convinced of the engine's potential and commissioned a 605hp, 7.0L version that would go on to glory on the auto show circuit in the Ford 427 sedan concept (with a 6.4-liter version found later in the Ford Shelby GR-1). A hydrogen-powered version of the ten-cylinder engine would even be introduced in the F-250 Super Chief concept.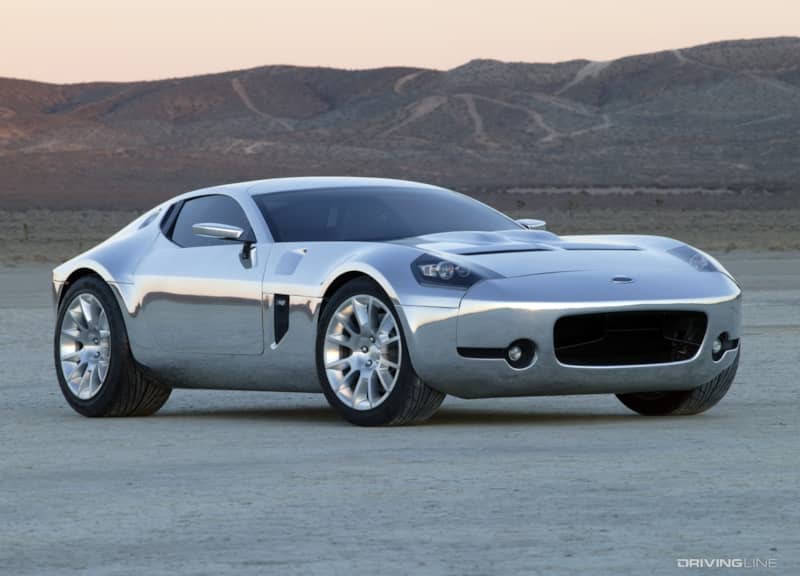 The team pushed for the V10 to be used in the upcoming Ford GT, and had support from Carroll Shelby as well as the head of Ford's Special Vehicle Team (SVT), John Coletti. Ideally, the engine would have been the stepping-off point for a number of different sports cars from Ford, with mid-engine handling chops that could have challenged both the Dodge Viper and the Chevrolet Corvette Z06.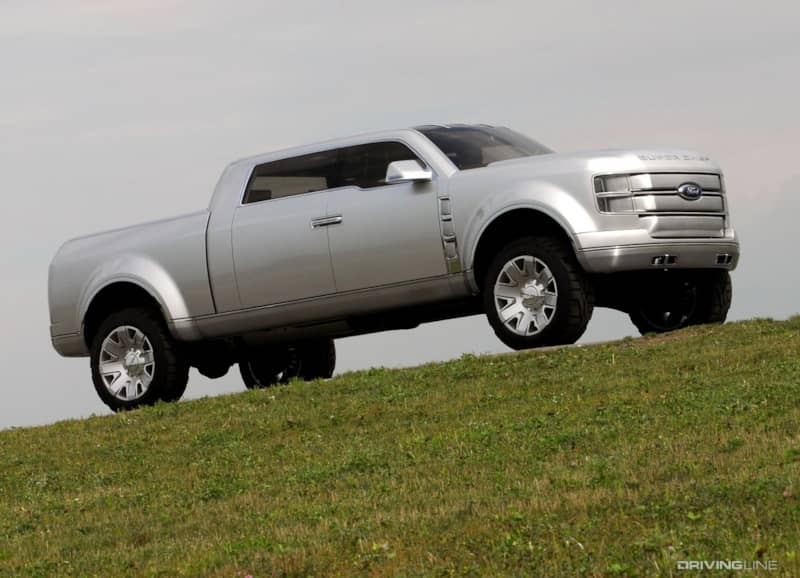 Unfortunately, rocky finances and a tight development timeline imposed on the Ford GT meant that it was cheaper and quicker to simply supercharge an aluminum-block 5.4-liter V8. The Ford 427 was abandoned as no longer being in the scope of the company's passenger car budget, and the aluminum V10's momentum was squandered.
A Cheap, Outside-The-Box Choice
If you want to experiment with your own Ford V10 build, you're in luck. At least three-quarters of a million of these motors were built during its extremely long lifecycle, which stretched all the way to the 2019 (with dual-fuel propane and gas editions of the motor still being produced for school buses).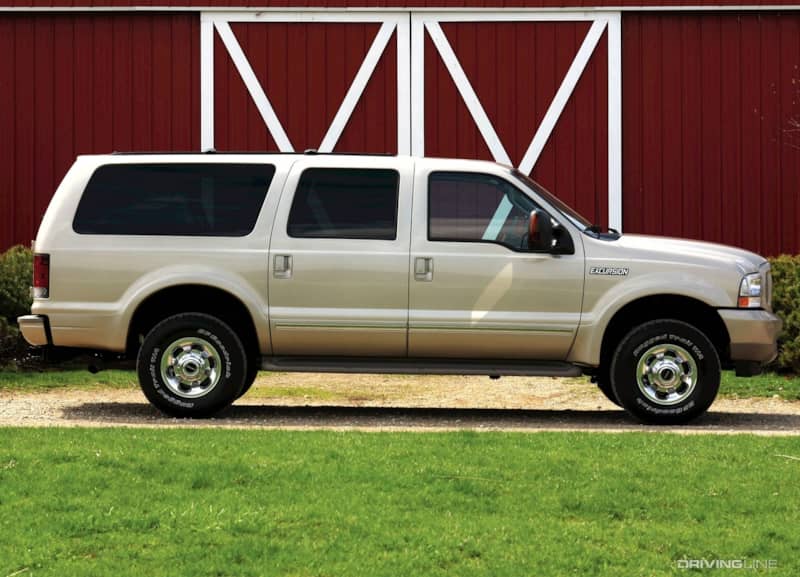 The Ford V10 is a known quantity, is available relatively cheap, and costs less to operate than a comparable turbodiesel engine…until you look at your fuel bill, that is. Dare to be different and choose ten-cylinders for your next project build and you'll be guaranteed to be the center of attention wherever you choose to pop the hood.