The Future of JDM Tuning? 1,000 Horsepower Electrics & Hopped Up EV Crossovers at Tokyo Auto Salon
Japan's Tokyo Auto Salon is known as the holy mecca of JDM tuning culture and could also be considered that country's version of America's SEMA Show. And like SEMA, Tokyo Auto Salon is also a place where auto manufacturers themselves debut concepts and prototypes alongside the aftermarket pats and individually customized vehicles.
And with the global auto industry rapidly jumping into the electric vehicle and plug-in hybrid market, these battery-laden machines are becoming a bigger and bigger part of Tokyo Auto Salon—alongside the more traditional turbocharged tuner cars, time attack machines and slammed custom minivans and luxury sedans.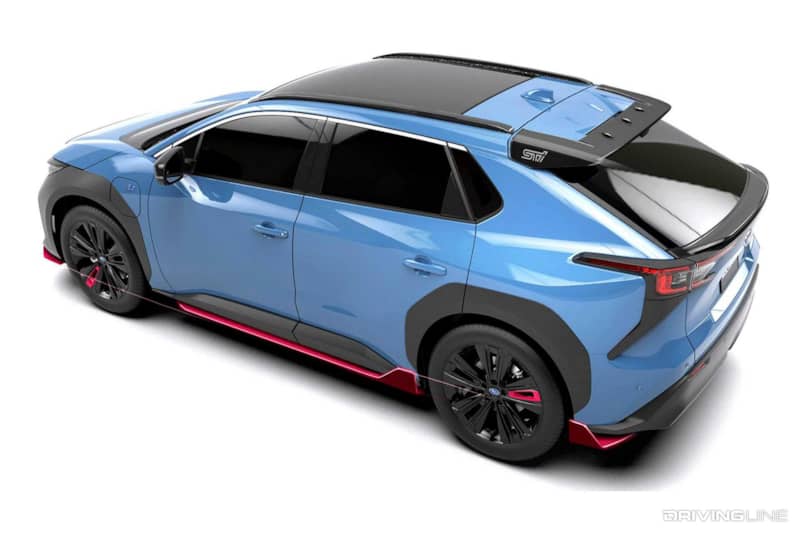 Given how much interest there is in electric and plug-in vehicles, we thought we'd take a look at a few of the notable factory concepts and prototypes shown at TAS this year.
Performance Electric Crossovers: GR & STI Style 
It was just a couple of months ago when Toyota and Subaru officially debuted their bZ4X and Solterra electric crossovers, which are nearly identical save for branding and a few styling tweaks. 
So naturally, at TAS both Toyota and Subaru brought tweaked concept versions of these new EV crossovers aimed at the enthusiast market. Subaru's version, the Solterra STI Concept takes the iconic STI name into an electric era even as its upgrades are basically all cosmetic, with new aero parts, wheels and traditional Cherry Red STI accents to differentiate from the normal Solterra.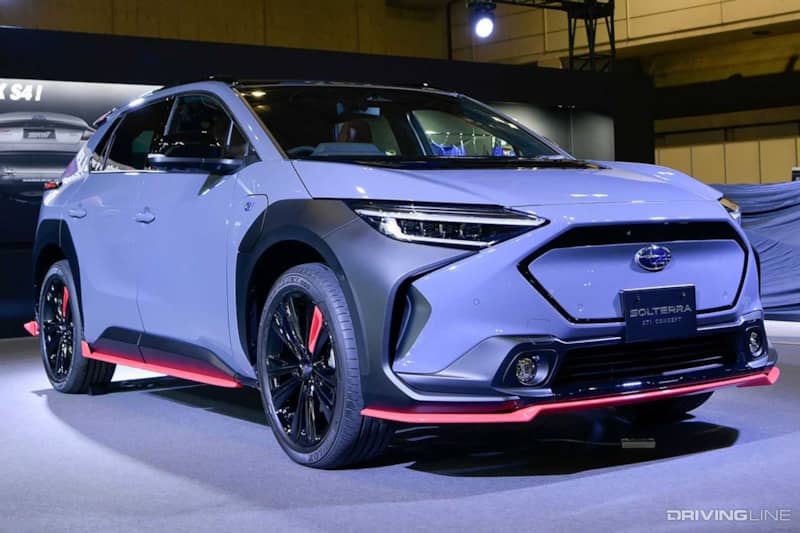 Should a production version of the Solterra STI ever be made, or even just the parts offered as a factory upgrade—we wouldn't be surprised to see upgraded suspension and brake parts added, along with a possible boost in power for the twin-motor battery electric powertrain.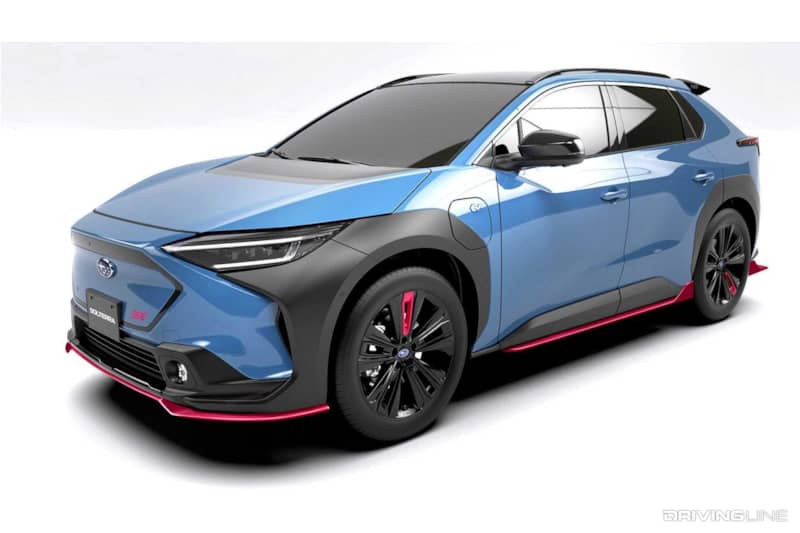 Toyota meanwhile, is using its ever-expanding Gazoo Racing brand for its bz4X GR Sport Concept. Which, along with similar appearance tweaks to the Subaru, gets larger wheels and tires as well as sport seats.
While these enthusiast-branded EV crossovers likely don't have the performance to win over long-time Subaru and Toyota fans, they at least show that the companies are considering the EVs as more than just basic transportation.
A Return of Ralliart?
Mitsubishi meanwhile has used its iconic Ralliart branding for a concept car based on its Outlander crossover. And it's the plug-in-hybird version of the Outlander that would likely serve as the base for this theoretical performance model.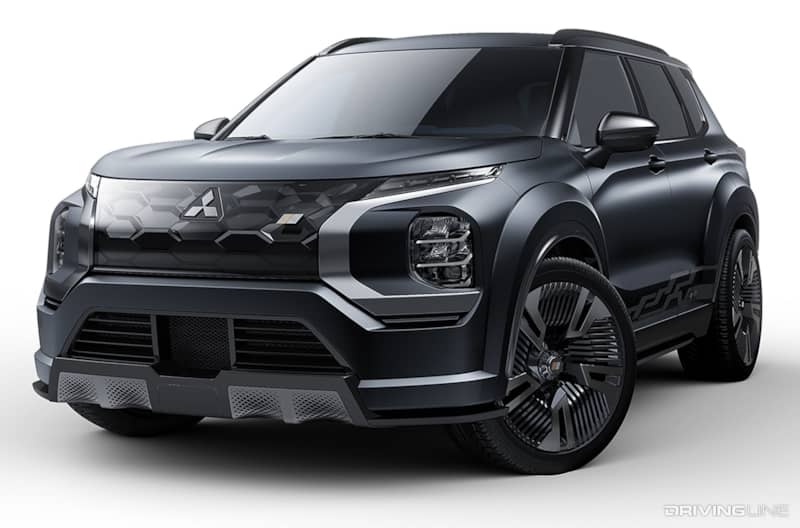 The Ralliart name was once one of the most respected in the JDM world, as it represented the peak of Mitsubishi's turbocharged, rally-bred dominance of the '80s, '90s and 2000s.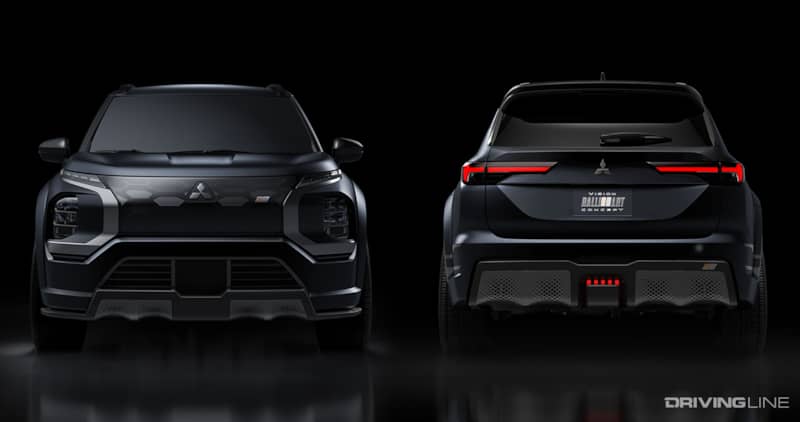 For now though, Mitsubishi fans will have to settle for a crossover SUV that sports aggressive new body panels and massive 22" wheels that sit over six-piston brakes. It might not be the revival of the Lancer Evolution that many have dreamt about, but hey it could be a start?
1,000+ Horsepower Electric STI 
If those crossovers were too mild for your tastes, than you might be more interested in another one of Subaru's EV concepts from the show: the STI E-RA. 
Designed specifically for circuit use, the STI E-RA uses four separate electric motors to power all four wheels and has a total output of 1,073 horsepower. The motors were actually supplied by Yamaha, a company with a long history of helping Japanese automakers develop their precision, high-performance engines.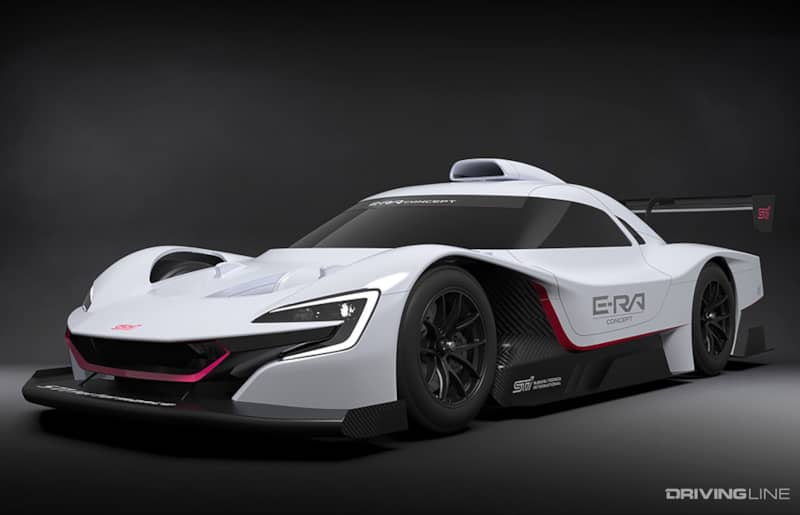 The "RA" in the name stands for "Record Attempt" and the STI team eventually has plans to take this car to the Nurburgring in 2023 after testing it around Japanese circuits this year.
As you can tell from its looks, the car was very much designed for the race track, and there were no hints given about a road-going version.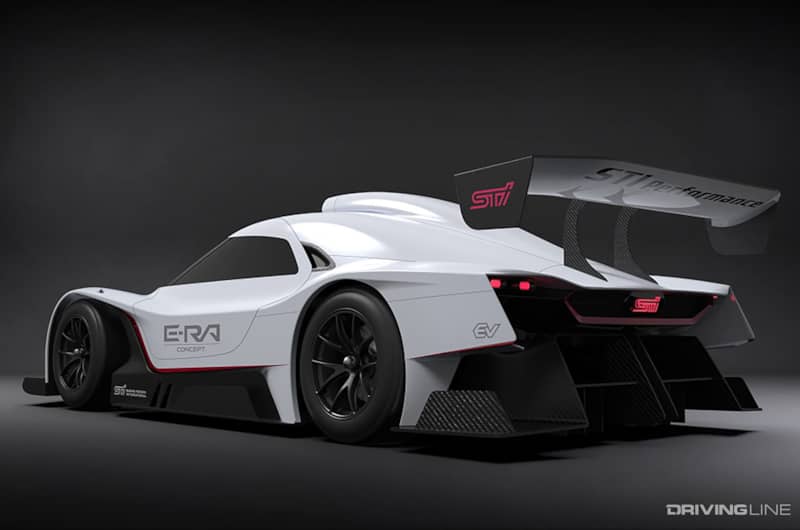 At this point, Japanese automakers have actually been a bit lukewarm on the EV changeover when compared to their European and American counterparts, and these battery-powered vehicles are still just a small sliver of the performance machinery shown at Tokyo Auto Salon this year.
But given the international push away from internal combustion, we'll likely be seeing a lot more of these types of cars as Japanese automakers and tuners adapt to the changing times. 
More From

Driving Line
Want to see more Toyota's EV plans? Check out this roundup of notable electric vehicles the Japanese automaker is currently developing.