Tokyo Auto Salon 2017: Unsung Heroes of Tomorrow
Tokyo Auto Salon will always have a special place in my heart, because it is the reason why I first came to Japan. My first time attending, I took a photo of every car in the show. Fast forward to this year, I didn't take as many photos, but I ended up enjoying it even more. 
Growing up, I had a book that contained illustrations of what the future would be like. Although we haven't made too much progress on the levitating car yet, we have made progress on alternate fuel, self stopping, self parking (sort of) and self driving. 
As a fan of customizing just about everything, I am really interested in what the future of automotive customization will be like. That is why this year's Auto Salon was really enjoyable; the future that was shown to me as a child feels like it is right around the corner and the customizers are embracing it. 
Hybrids and Electrics
To me, those tuners are the unsung heroes, as they are paving the way forward to when the term "driving" will be something only the old folks talk about. During our live event, one viewer commented asking if what he saw was a Prius. Indeed, it was. 
Made fun of by most petrol heads in the U.S., the Prius is quite popular in Japan. Obviously, there is not much to be done performance wise, but when it comes to styling, there are a lot of choices, and those were clearly on display this year. 
For example, Ideal had their Prius center stage between a Nissan R35 GTR and a Nissan G35. I know most would choose either of those over the Prius, but most would also admit it looks pretty good.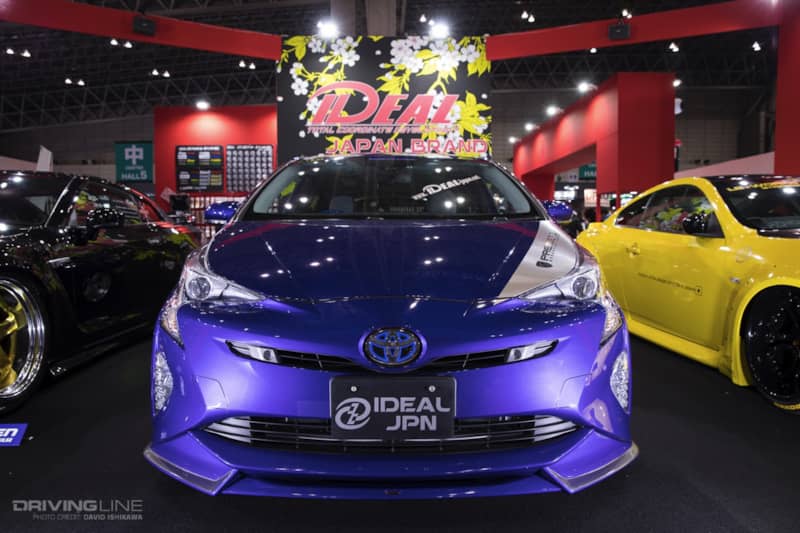 The wildest one I saw was the Style King Obayashi Factory Nissan Leaf; I am still trying to understand what I saw. It reminded me of the wide bodied Honda EK Civics from Hot Import Nights, but on acid. With extra wide fenders, scissor doors, flipping roof speakers and what can only be described as plasma globes in the rear, this Leaf is definitely a king.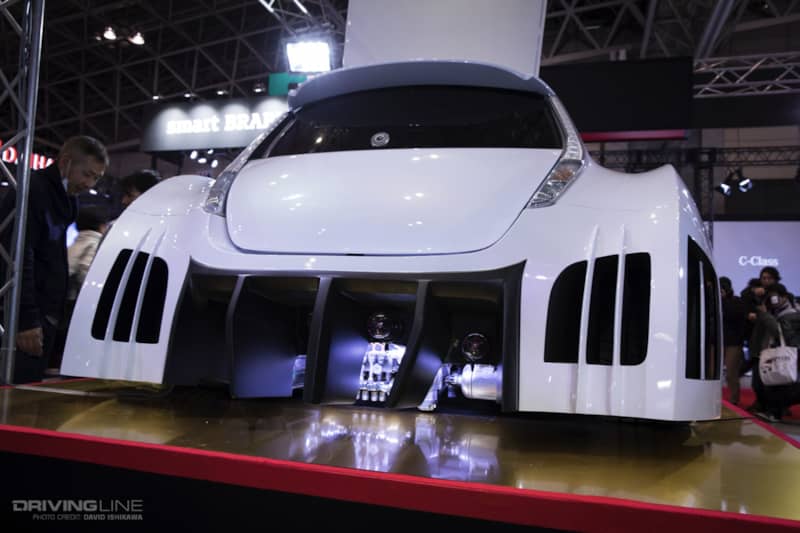 The Tesla Model S is a really rare sight in Japan, and I have only seen one in the wild. Imagine my surprise to see this one by Heart Up World tucked away in the back. Owner Yoshihiro told me the biggest challenge with creating styling for these types of cars and future cars is ensuring the aftermarket parts do not interfere with any of the sensors and the computers can still account for any changes of dimensions.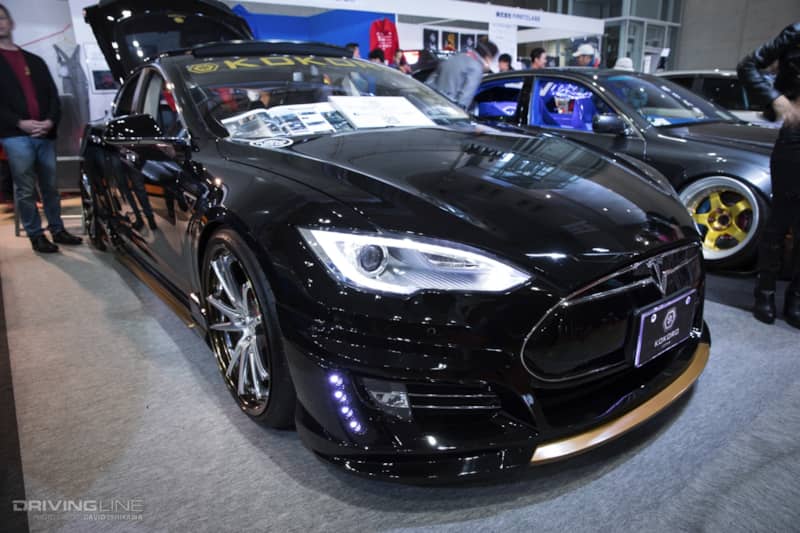 While the Leaf was the wildest, the most impressive future car had to be the BMW i8. There was not one, but two, and both were pretty amazing.
Starting with the Y'z One A-Real i8, it features simple add-on spoilers and diffusers to accent the already sleek lines of the i8. My personal favorite features were the illuminated seats that added a bit of TRON feel to the interior. 
The Garage EVE.RYN took the i8 to a whole other level. Featuring over fenders, bumpers, diffusers and a zinc wrap — this i8 definitely turned heads. Modification of these future cars maybe limited to ROM tuning, but I suspect people will find a way to upgrade the electric motors similar to electric RCs and slot cars.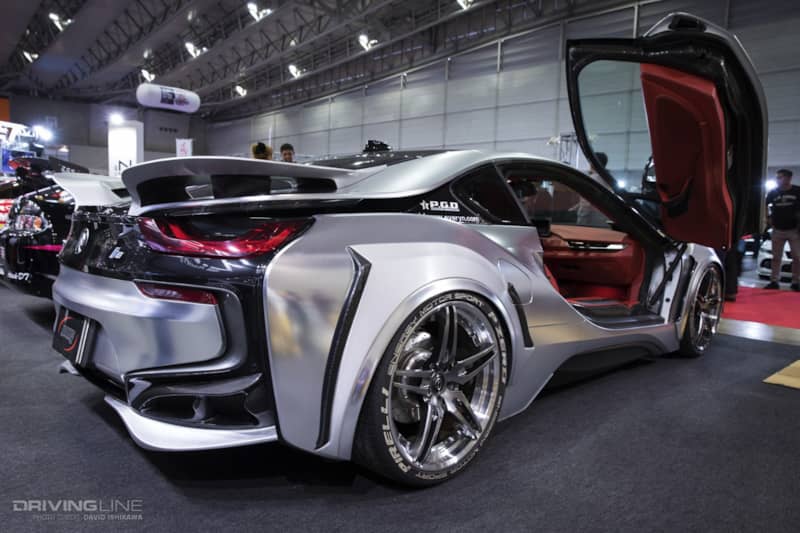 Class Is in Session
The people that will help bring in the future of the automotive industry were on hand as several schools brought their class projects to showcase.
NATS was on hand showing off a lot of cars, including a 6-wheeled AMG called the AMG J-class. The other project they had initially looks pretty conceptual until you realize it is based on the Toyota Sera that originally had those crazy butterfly doors. They did leverage the front off a Mazda Roadster and smoothed the rest of the car out, making it appear like the Wraith.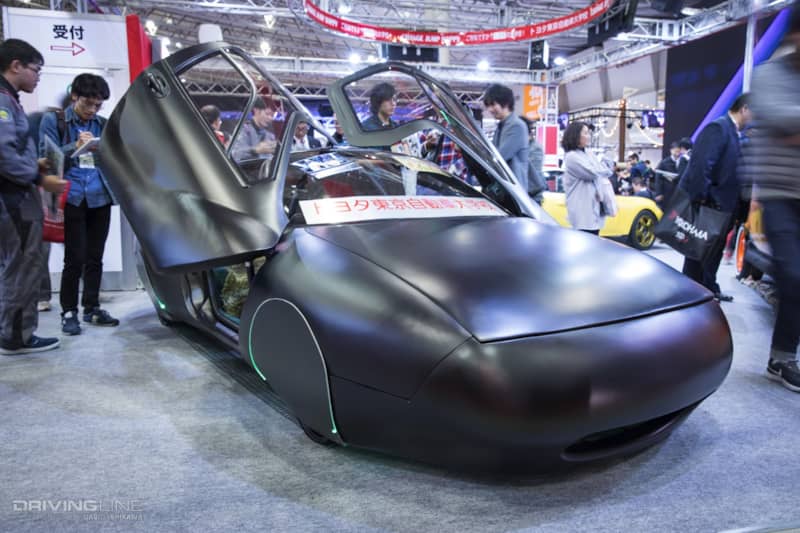 Wiz International Information & Engineering College attended again this year, bringing with it several of their projects including the Monster Sunny. Based originally on a Nissan Sunny pickup, the body was set on a S14 Nissan Silvia chassis. Like a true monster truck, the Monster Sunny is powered by a Chevy 350 V8 taken from a 1990 Camaro, and yes, fire comes out of the headers.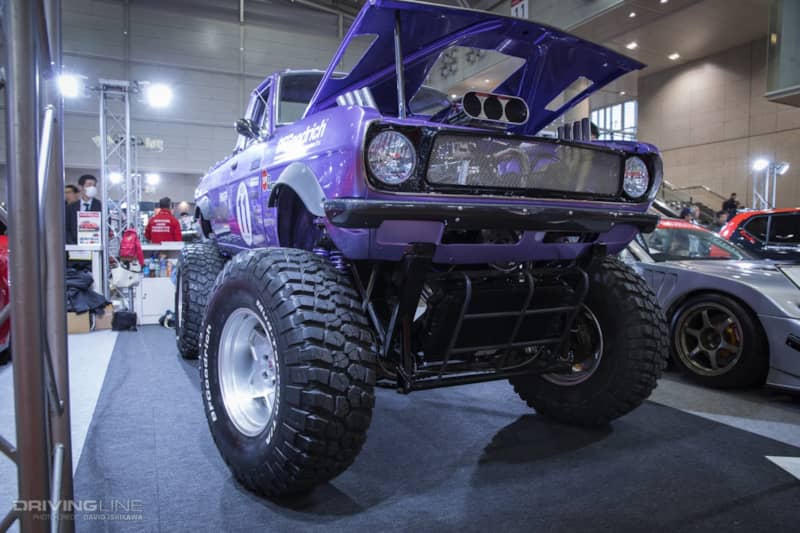 Finally, I was really impressed with the Mitsubishi Starion (Chrysler Conquest), Nakanihon Automotive College's project. Taking three years to complete, the Starion was completely overhauled, including having the engine replaced with an RB26DETT from a Nissan GTR. The entire chassis was stitch welded to add some strength, and the cooling system was moved to the rear. Although not yet completed, it was still a huge crowd pleaser, and I hope to see it in action soon.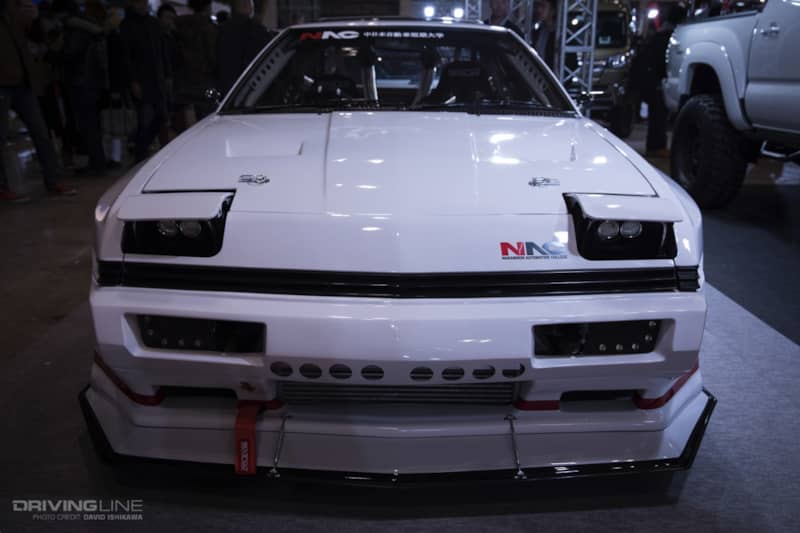 Hidden Gems 
Similarly to when you travel, if you take a chance and walk the back alleys away from the tourist spots, you can come across great finds. The same can be said about Tokyo Auto Salon. Away from the large display, models and light shows, these were a few of my favorites. 
The Ducks Garden RHT Nightingale is another car based on the Mazda MX5 Miata Roadster. This in particular uses the NC roadster as its foundation and comes with a complete front and rear conversion. If you supply the car, they will paint and install everything for less than $14,000.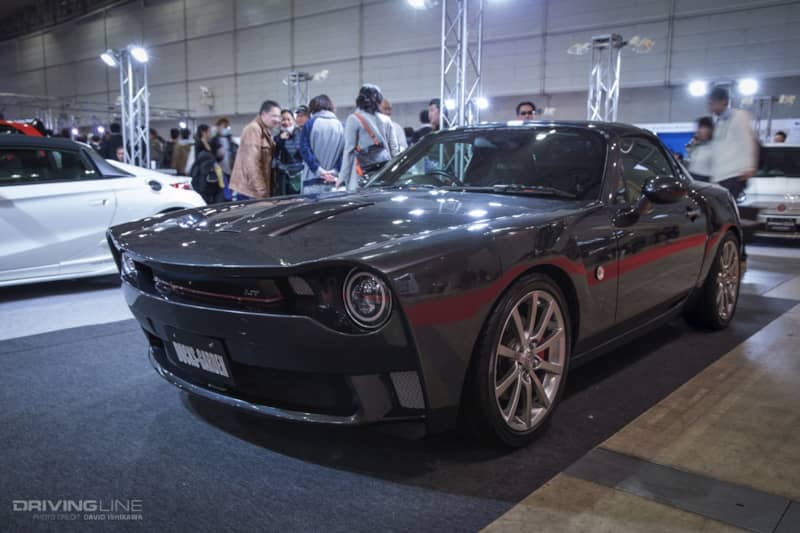 The T880 was originally a Honda ACTY, which is better known as a work truck than a concept. The N lab team did a great job refreshing this car and retaining the cute charm of the original. It reminds me bit of an animated soft super hero robot.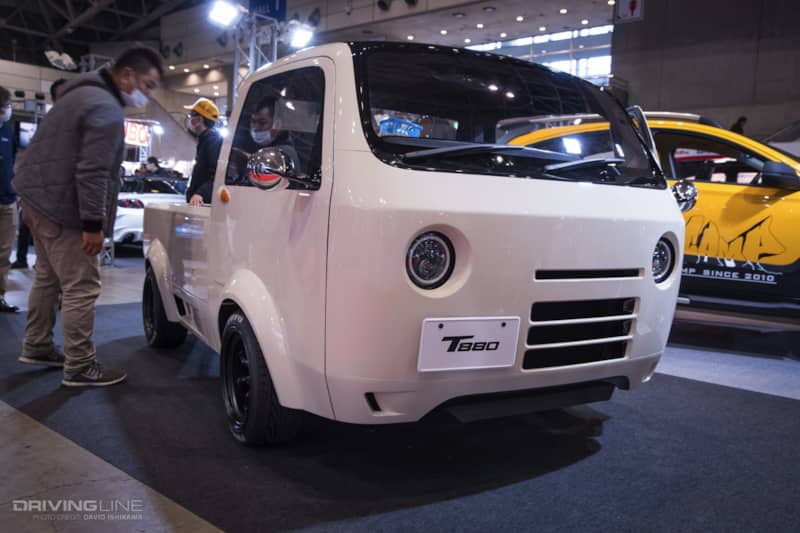 To finish things off, I will end with this immaculate R31. One of the cleanest engine bays I have seen was the perfect home for an equally clean RB20DE engine equipped with color matched trumpets. The fact that it is a wagon just adds to the awe factor, and R31 House never ceases to amaze.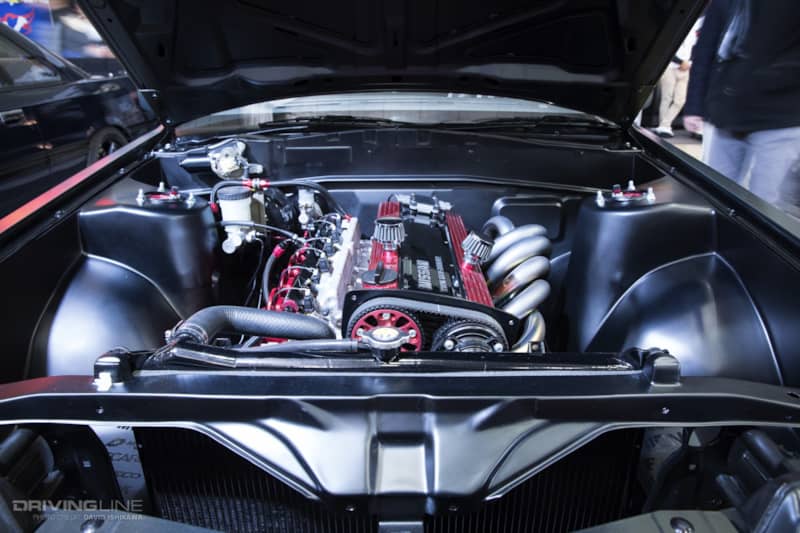 There were plenty of great cars on display this year. Most of those I can only fantasize about owning, but thanks to Tokyo Auto Salon, my dreams will at least be great tonight. 
Check out more shots of the cars mentioned above and more from this year's Tokyo Auto Salon in the gallery below.