Top 5 Jeeps of 2020
The Jeep has a long history of being one of the most capable and adaptable off-road platforms. And with the recent update to the JL platform and introduction of the Jeep truck known as the JT Gladiator; Jeep has further cemented their position in the off-road world.
There were tons of top notch Jeeps featured this past year to pick from…so we looked to mix things up a bit and include some built-up classics as well as the latest trends. The first criteria, like with any self-respecting Jeep, was a stout suspension setup able to hit the trails and navigate tough terrain. From there, the road armor, accessories, and performance came into play for the best overall package.
1. Bevo Inspired Jeep Gladiator
When the JT Gladiator was introduced; customizing shops hit the dealer lots and being to build out their versions of the new Jeep truck.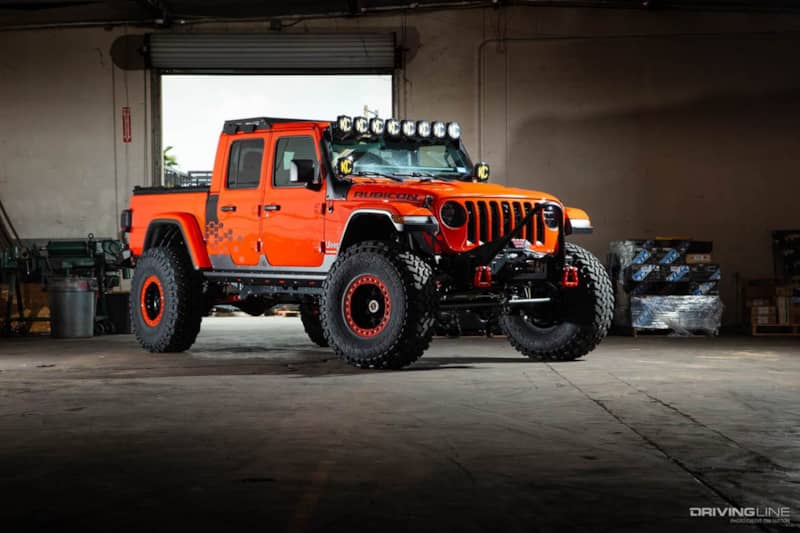 Having their own JT build under their belt, EVO Mfg was sought out to build a clean and capable custom orange Gladiator to honor the Longhorns of Texas. The tough suspension and color matched bright paint set it apart from the rest of the Gladiator lineup.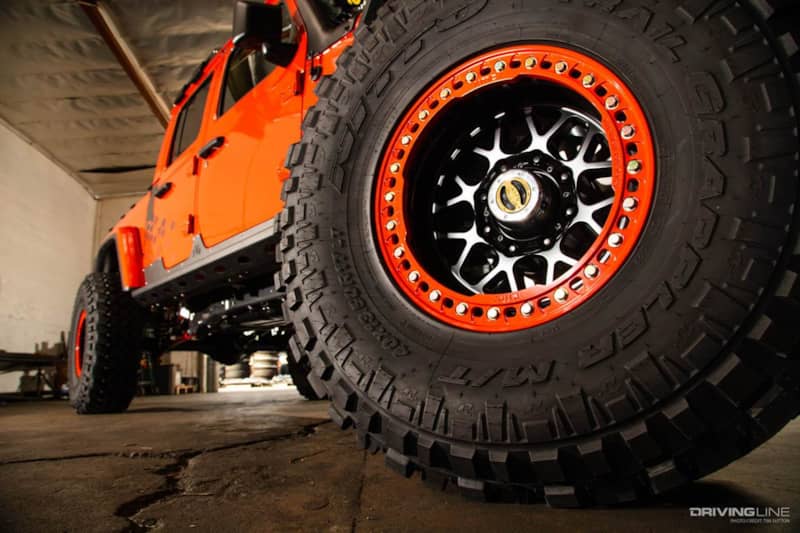 Features of the Bevo Jeep JT:
Colormatched Orange Suspension & Accents
EVO Mfg Bumpers & Armor
KING Coilovers
See more of the Bevo Inspired Jeep Gladiator
2. Triton JL Modern Jeeper
The modern JL platform offers even more comfort, and off-road capability when going on longer overland trips throughout all types of terrain.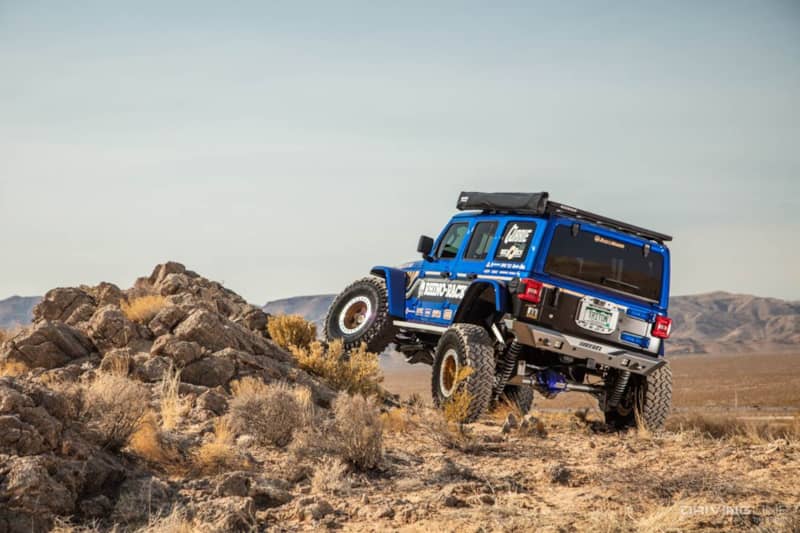 The Triton JL outfitted theirs with beefy Currie axles, Rhino Rack accessories, and all the gear needed on their trips.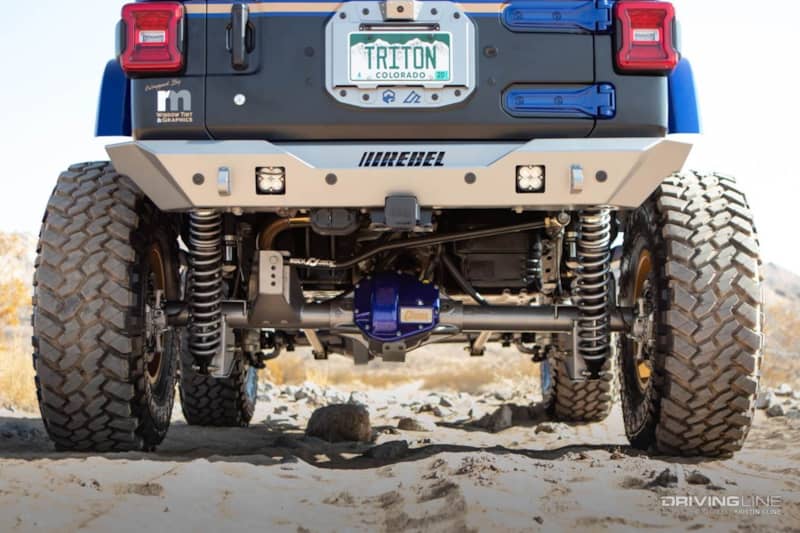 What sets this Jeep JL Apart:
Outfitted with Overland Gear
Currie Extreme 60 Axles

 

40x13.50R17 Nitto Trail Grappler Tires
See more of the Triton JL Modern Jeeper
3. Silver Bullet Corvette Powered Wrangler
As capable of off-road rigs that Jeeps can be; their engine performance has never been a true highlight.
But when you swap in a built LS3 V8, outfit it with heavy-duty axles stripped from a Super Duty, and run with aluminum bumpers and sliders instead of heavier steel, it can truly shine.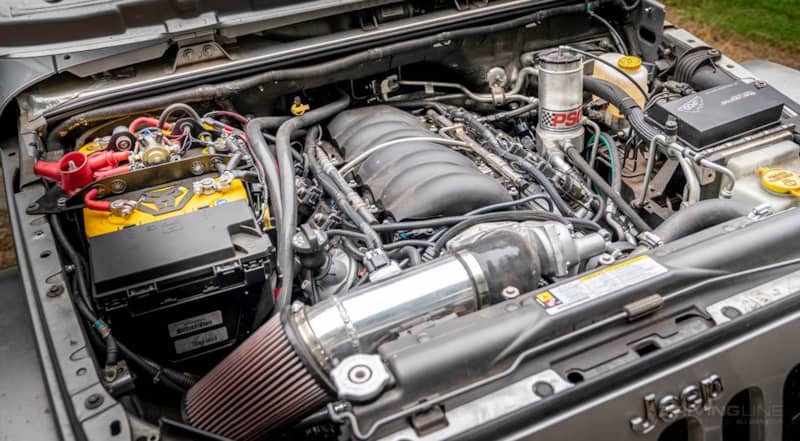 What makes this Jeep a high performance off-roader:
LS3 Swap
Ford Super Duty Axles
Aluminum Bumpers & Armor
See more of the Silver Bullet LS3 Jeep
4. Spartacus Hellcat Powered Jeep Gladiator
Further exploring the realm of high-performance off-road Jeeps; the Spartacus Gladiator keeps it in the family with a Hellcat under the hood.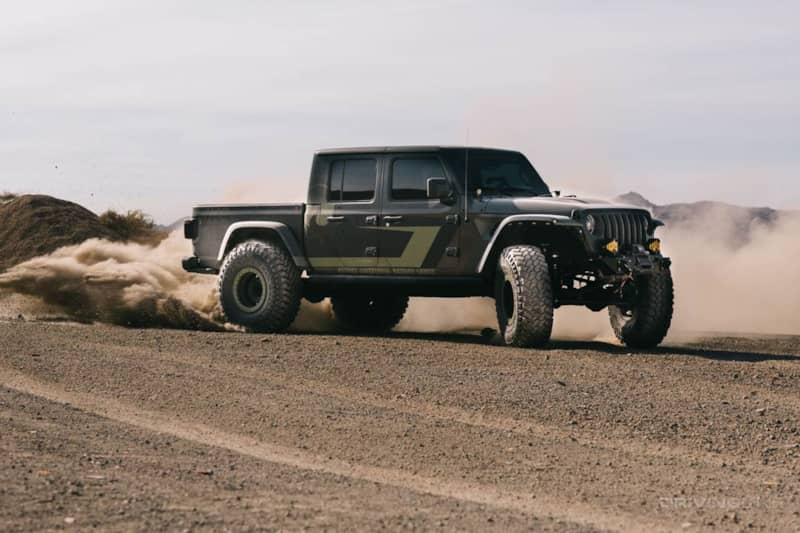 The unique touches don't stop there, to allow full travel of the 40-inch Nitto tires on a low slung rig; the fenders were chopped for clearance.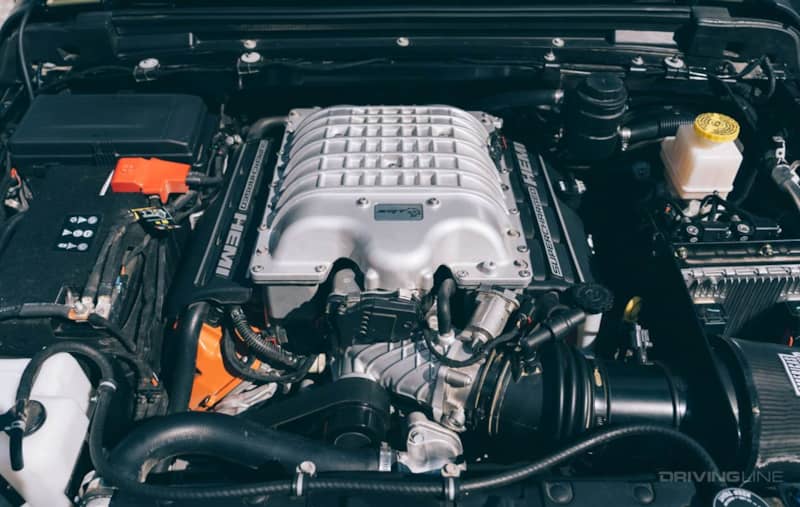 These features make this a true Muscle Jeep:
6.2L HEMI Hellcat Supercharged V8
Fender Chop
40x13.50R17 Nitto Trail Grappler Tires
See more of the Spartacus Hellcat Powered Jeep Gladiator
5. Long Live the LJ Jeep
Like most genres of custom cars and trucks; outfitting a time-honored classic with the latest suspension has become common in the Jeep world.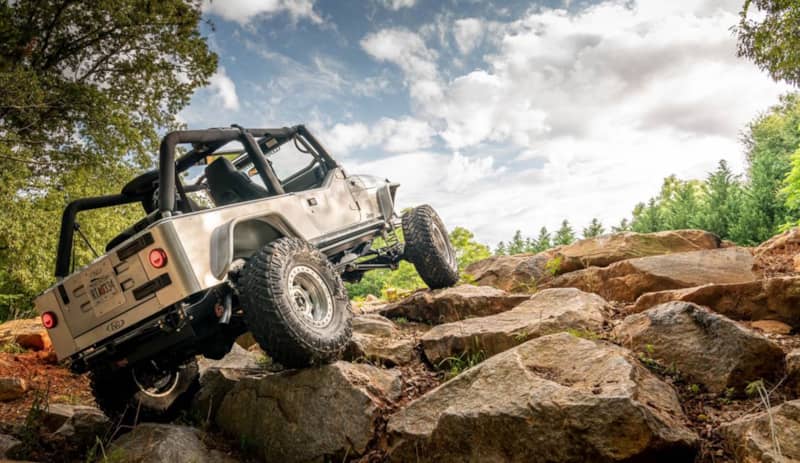 This LJ saw full the JK Wrangler experience underneath. With a wider track width, upgraded suspension and a big brake kit, this LJ can hang with the latest Jeeps on the trails.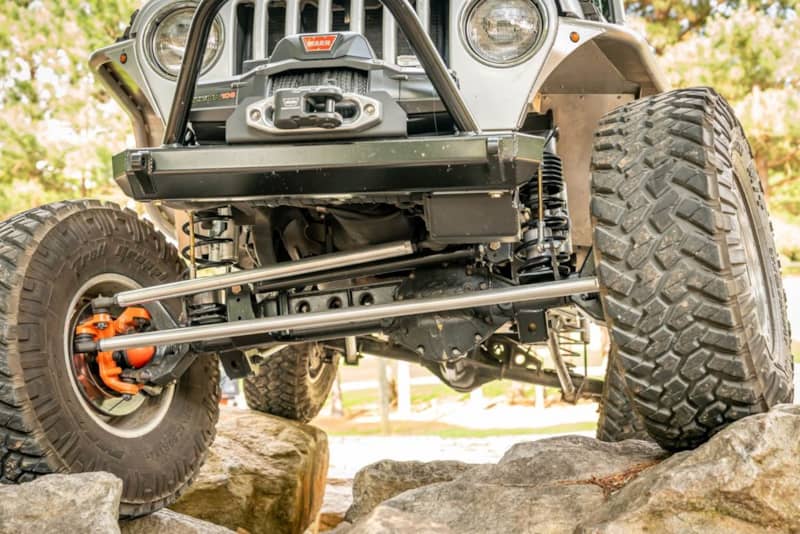 What brings this LJ up to modern standards:
JK Wrangler Suspension Swap

 

GenRight Aluminum Fenders
37-inch Nitto Trail Grappler Tires
See more of the LJ Jeep with JK Suspension