Trail Mode Engaged: Electric Soft-Roading in Our Nomad-Grappler Equipped RAV4 Prime
As I approach a half year of ownership with my 2021 Toyota RAV4 Prime - the vast majority of its use has been what you'd expect from a family CUV. Running to preschool, the grocery store, family road trips and all the other mundane stuff most people use a modern crossover.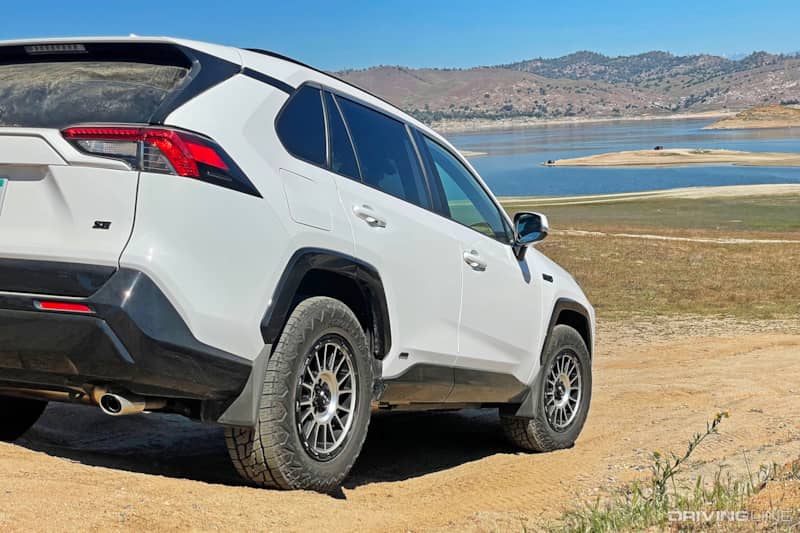 But the beauty of a modern AWD CUV like the RAV4 is that it can you can also use it for moderate outdoor adventuring - and that capability has been significantly upgraded with the addition of Nitto's Nomad Grappler crossover terrain tire.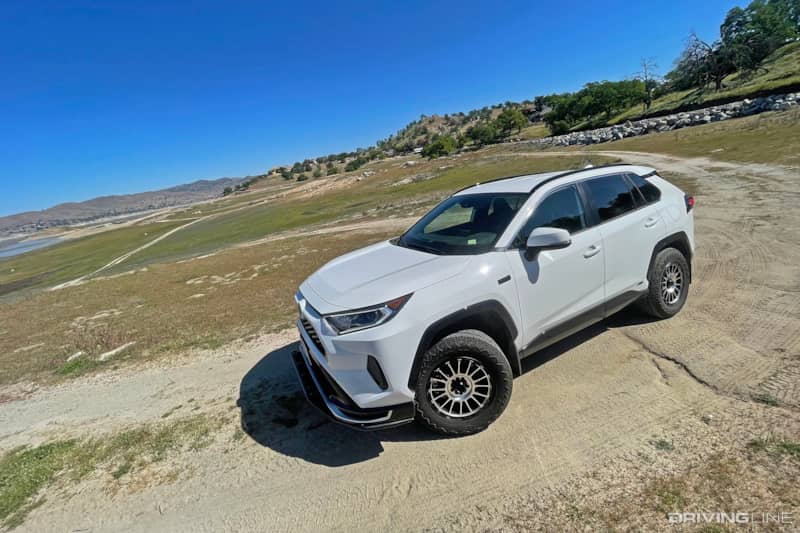 So wanting to get the RAV's feet wet and to experience the capability of its Nomad Grapplers, I recently headed out to one of my favorite local outdoor spots here in Central California - the Millerton Lake State Recreation Area.
Primed for Fun
Only a 15 or 20-minute drive from my house, Millerton isn't a dedicated off-road vehicle park or trail. It's a man-made lake in the Sierra Nevada foothills primarily used for boating, fishing and camping.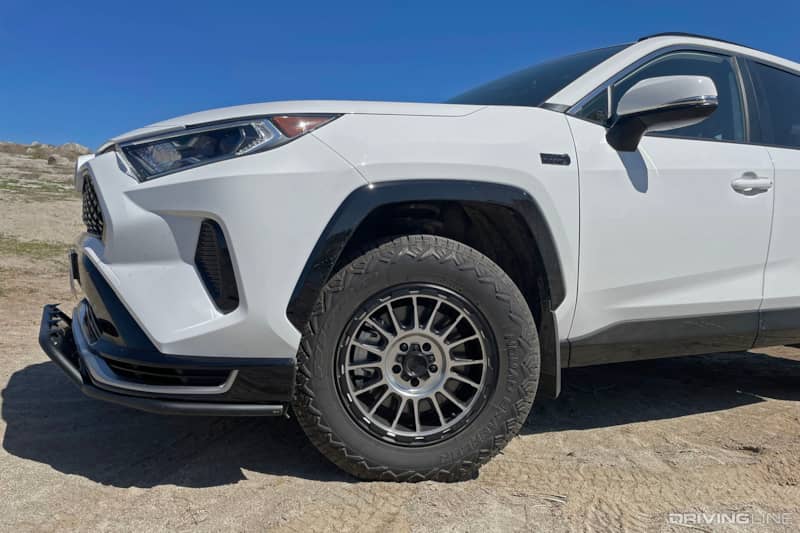 But I've also found it to be a surprisingly fun place for some light off-road exploration - especially when the lake level is low and you can drive through rocky, sandy terrain that typically sits underwater.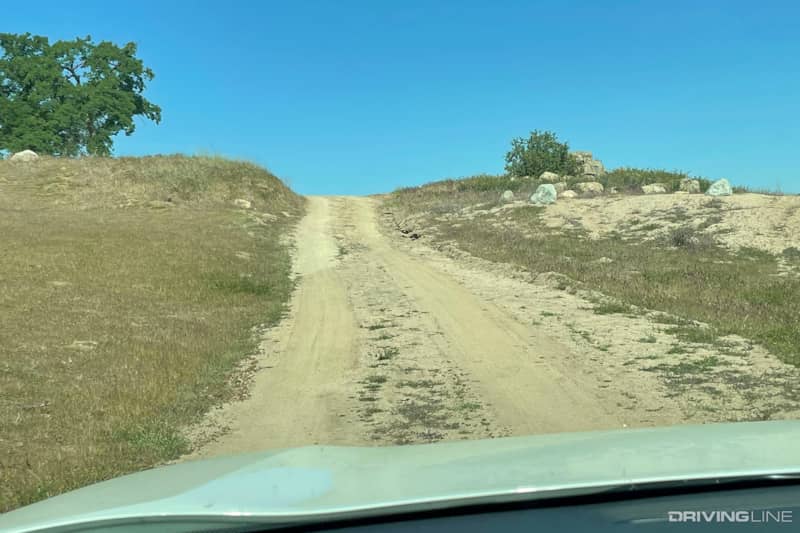 I've played around in this park several times before, including in my old Lexus GX470 and while there aren't really any areas that put a "real 4x4" to the test, it's a perfect soft-roading spot for something like the RAV4.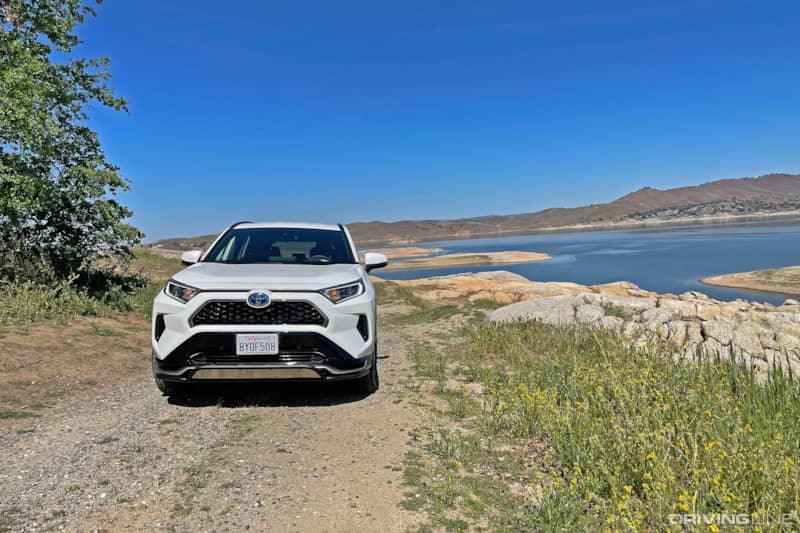 And with the RAV4 Prime having the ability to run as an all-electric vehicle for up to 40 miles or so, I was curious to how its AWD system would perform on battery power alone.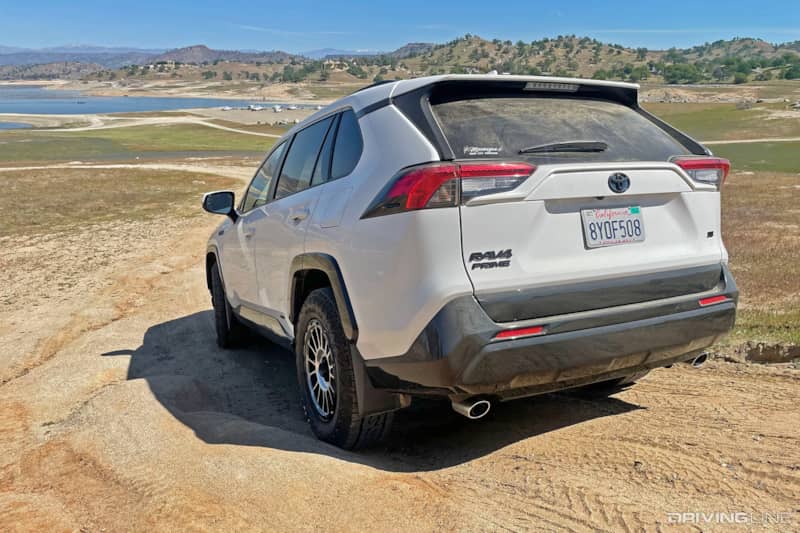 While the primary dirt pathways to reach the water can be accessed with just about any type of vehicle, there are alternate routes to campsites and shore areas that include some rather steep dirt inclines, sandy, loose surfaces and bare rock shelves. 
Silent Soft-Roading
Being a car-based CUV, that RAV4 Prime doesn't have any locking differentials or low range transfer case, but it does have a Trail Mode that's designed to make the most of the electric AWD system off-road.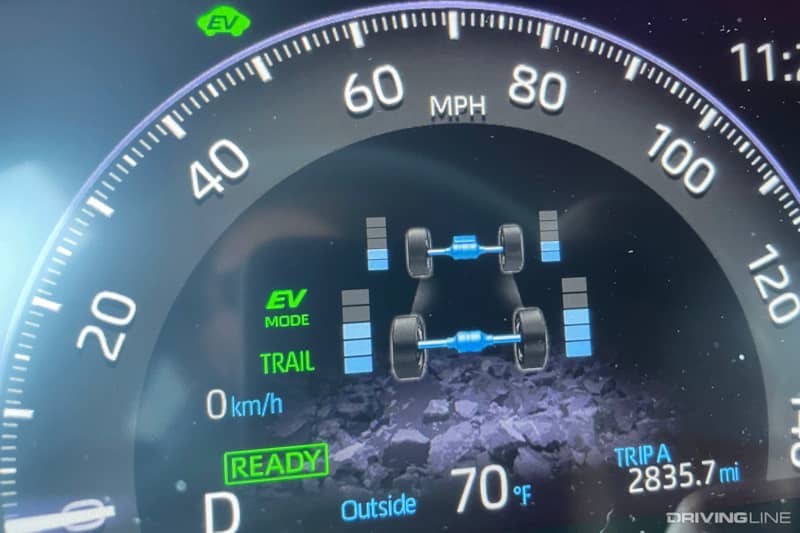 So with Trail Mode engaged and the only sound being the low volume whirring of the electric motors, I set off around the lake.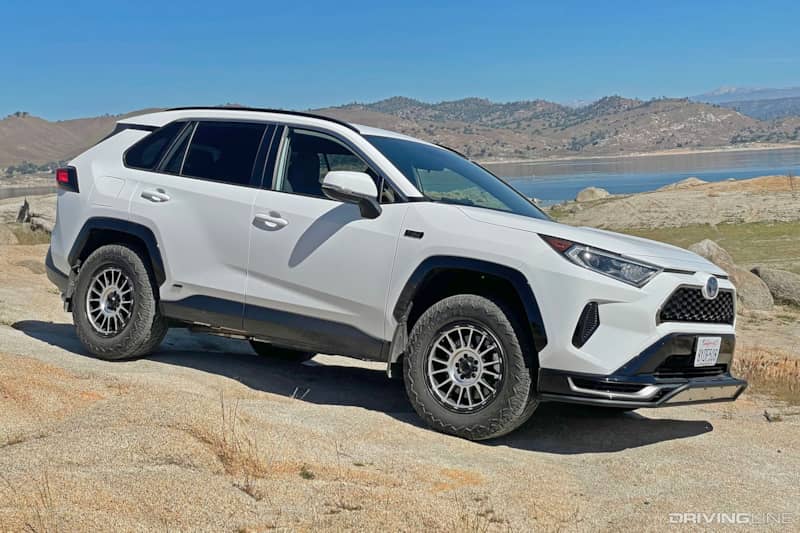 Right off the bat, I was very impressed with how both the RAV4 Prime and the Nomad Grappler performed on the sandy, rutted trails around the lake. The torque from the two electric motors was more than ample to traverse the terrain. 
Next, I headed to some of the steeper, looser inclines thinking these might give the RAV4 more of a challenge, but the car competently (and silently) cleared these without any drama.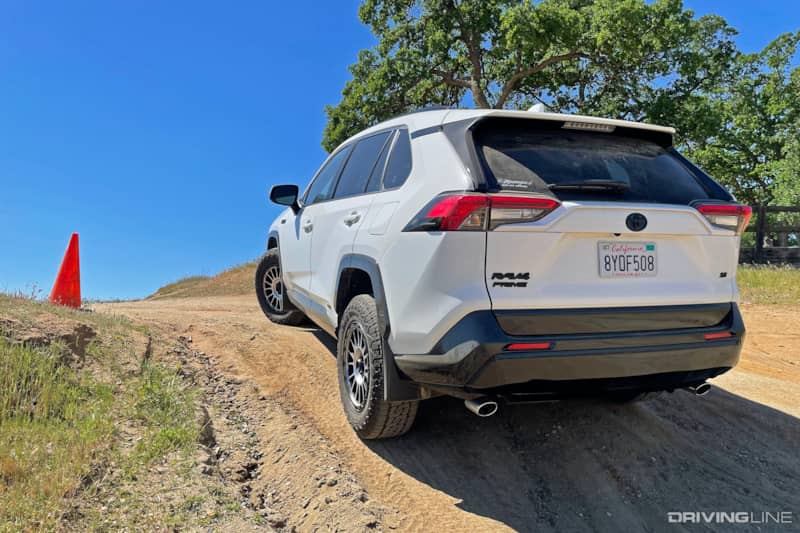 Once again, the torquey electric motors did their job and the Nomad Grapplers gripped where the stock all-season tires would have likely spun and struggled in the soft dirt.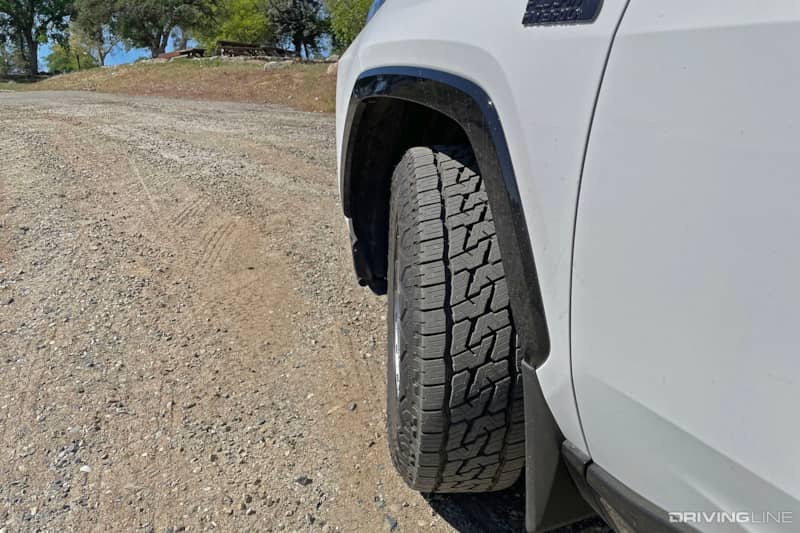 The only thing that provided any sort of challenge was ground clearance - especially on the uneven rock surfaces. Thanks to the slightly larger tires all was good. And the recently-installed LP Aventure front bumper guard and skid plates made for extra peace of mind.
Adventure-Ready
I should also mention that being a plug-in-hybrid I could have used the gasoline engine with the same performance from the electric AWD system, but there's something to be said for the tranquil feeling of electric soft-roading.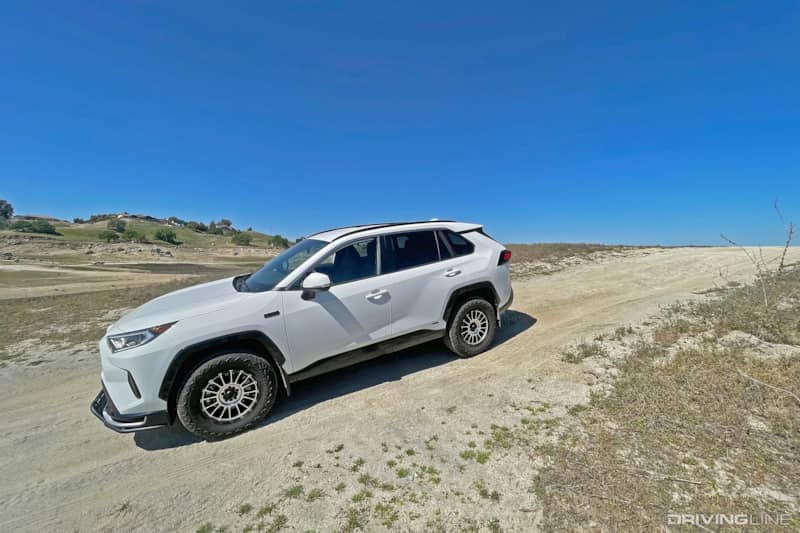 And when I used the gasoline engine to get home on the highway, the 35 miles per gallon was also nice - especially considering a gallon of 87 octane is currently about $5.50 here in California. 
Having only driven these areas in larger rigs around this park, I was extremely pleased with how the little RAV4 performed.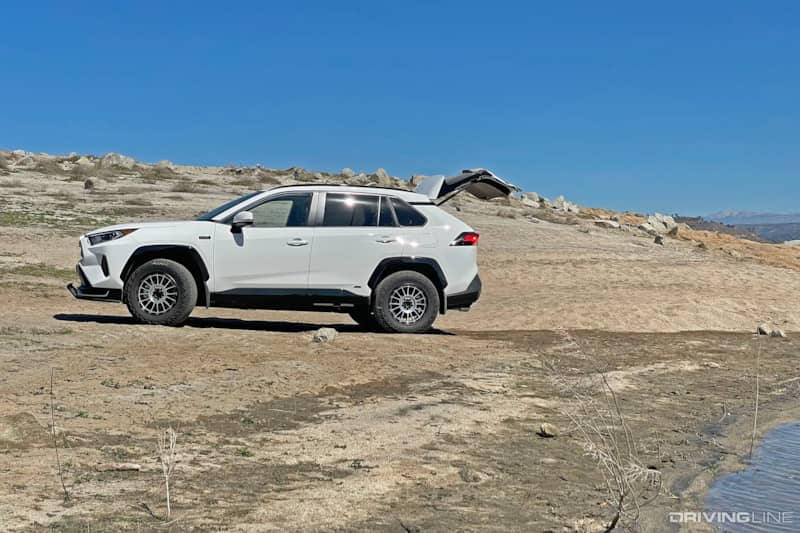 Was this the type of driving and terrain that would get the adrenaline pumping for a seasoned off-roader or put a Wrangler Rubicon to the test? Of course not.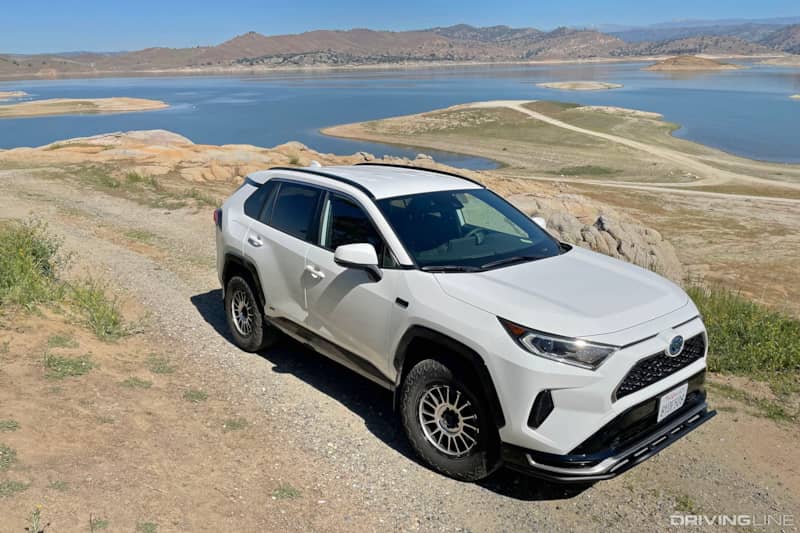 But it was a great example of the type of terrain a lot of outdoors enthusiasts and CUV owners will encounter during a weekend of adventuring - and it was also a fun, relaxing way to spend an afternoon.