Unique Cummins Swaps: These Diesel Repowers Are Anything But Run-Of-The-Mill
Cummins swaps aren't exactly new. In fact they've been a trend for well over a decade. From resurrected family heirlooms to classic repowers, rat-rods to Pro Mod racecars, and late-model Ford Super Duty's to horsepower-chasing dyno melters, the Cummins gets the nod more than any other engine in the diesel world. The reason for this is simple. Work, play, fuel economy, or durability, a Cummins can't be beat. But now that the cat is out of the bag on the Cummins platform, we find ourselves looking for a little something extra in every swap we come across. Here, in the three builds that follow, you'll discover that we've found exactly that.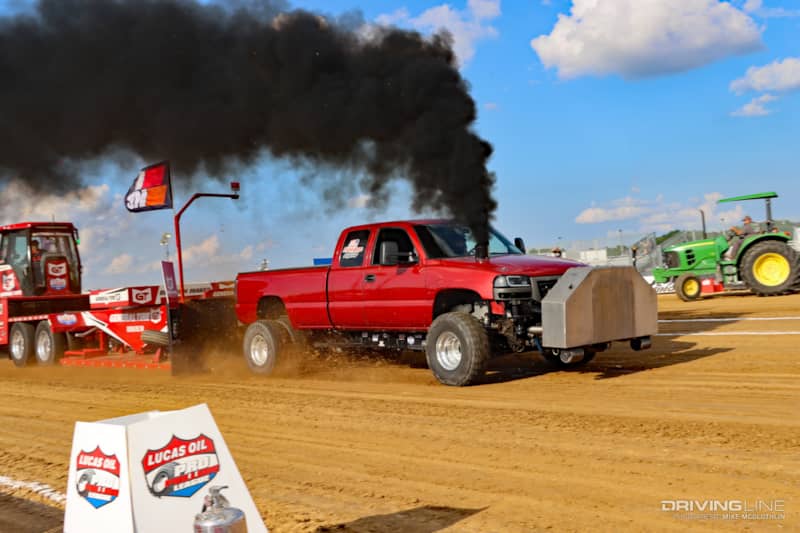 How about an International Loadstar 1800 reborn with Cummins power but also a full second-gen Dodge chassis underneath it? Or a 4BT-equipped K5 Blazer sporting compound turbos and dual air-to-water intercoolers? Or maybe you'd prefer a 1,300hp, Cummins-propelled classic body GMC Sierra packing an Allison transmission. Each of the following projects presents a unique twist on the common Cummins swap.
Cummins-Swapped GM Puller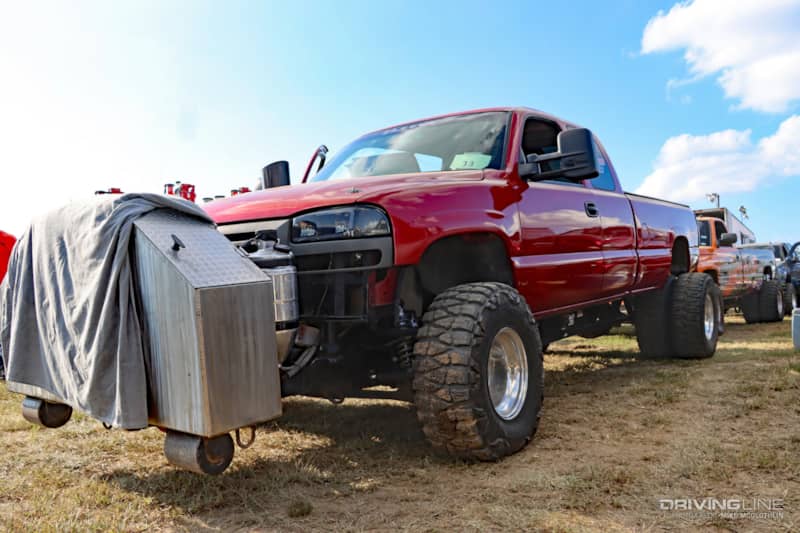 Some call it cool, others call it blasphemy, but Jennifer Pushlar ditched the Duramax in her classic body GMC Sierra when it was time to get serious about truck pulling. She and her dual rear wheel ¾-ton Sierra coined "Hellfire" compete in the Limited Pro Stock diesel truck class, a category that requires both big horsepower and bombproof durability to be competitive and consistent. As you can see here, she relies on GM's factory-based IFS to plant the front-end and Mud Grapplers to dig her to the front. But that's not all. No, her Cummins swap has a very unique twist.
Common-Rail Cummins, Surprise Transmission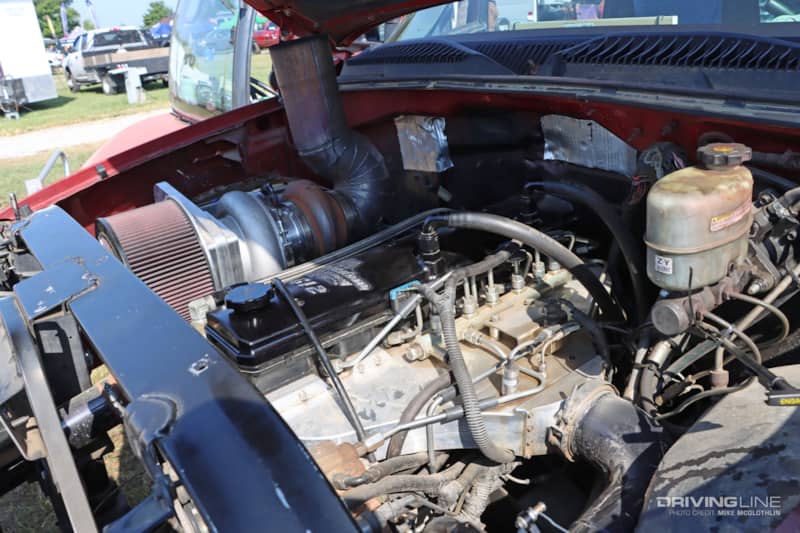 Jennifer's Cummins isn't the old-school engine you might've pictured, rather it's an electronically controlled 24-valve 6.7L with high-pressure common-rail injection. It was built by Freedom Racing Engines, a big name in the common-rail Cummins game. But what makes Jennifer's GM stand out the most is her automatic transmission choice. Rather than run the one-speed reverser that's most common in her class, she campaigns an Allison 1000. To be sure, virtually no section of the modular Allison automatic has gone un-modified, but this is a major rarity in a truck of this caliber.
A Definite Contender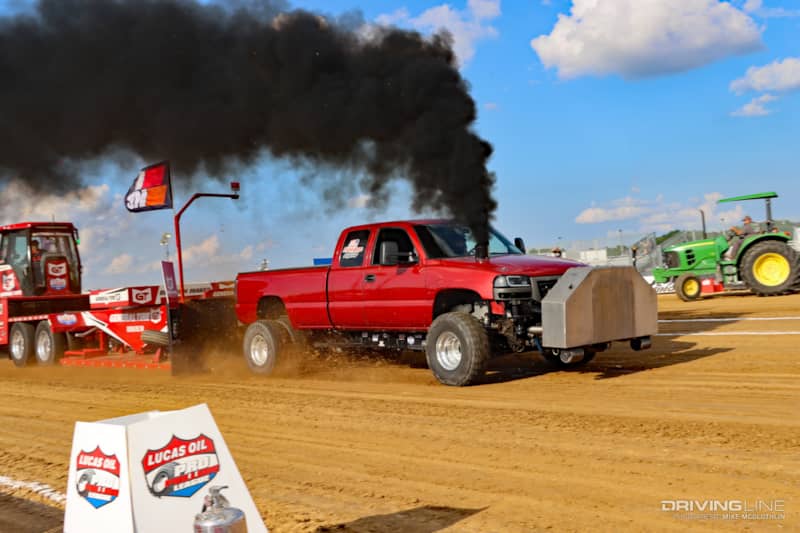 So how does the common-rail Cummins and Allison transmission combination perform in the dirt? Let's just say that, pitted against the top-running Limited Pro Stock diesel trucks in the nation at the 2022 Scheid Diesel Extravaganza (basically the Super Bowl of truck pulling), Jennifer and Hellfire qualified with a Sixth Place distance of 317.28 feet and placed 10th in a field of 20 total trucks competing in the finals.
4BT K5 Blazer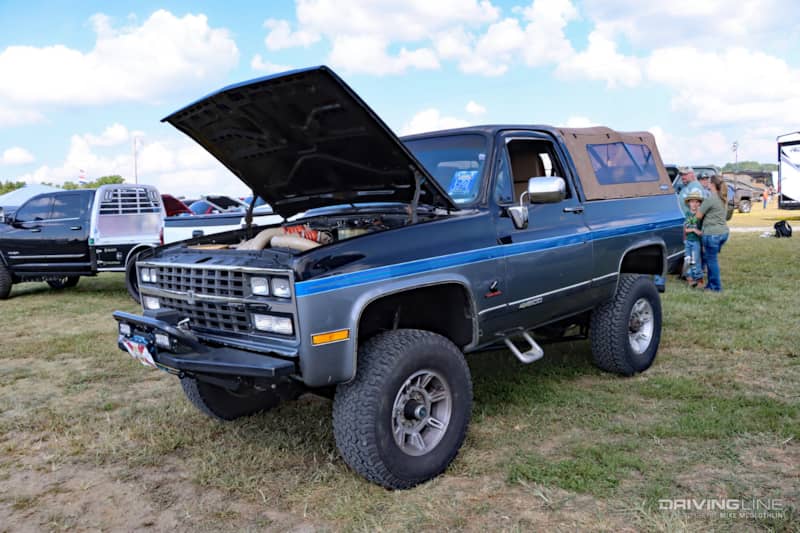 Who doesn't love a latter-year K5 Blazer? These off-road-capable sport utilities have long-been great candidates for accommodating diesel engines that can provide trail-friendly, low-end grunt. In addition to being well-suited for adventures off the beaten path, Jimmy Charon transformed his K5 into a one-of-a-kind show-winner. The '89 Blazer conceals a P-pumped 4BT Cummins, compound turbos and a dual air-to-water intercooler arrangement with a labyrinthine yet well-executed piping system under the hood. We snapped the photo above shortly after Jimmy and his K5 had earned a Best Custom Build award at the Scheid Diesel Extravaganza.
The Ultimate EGT Solution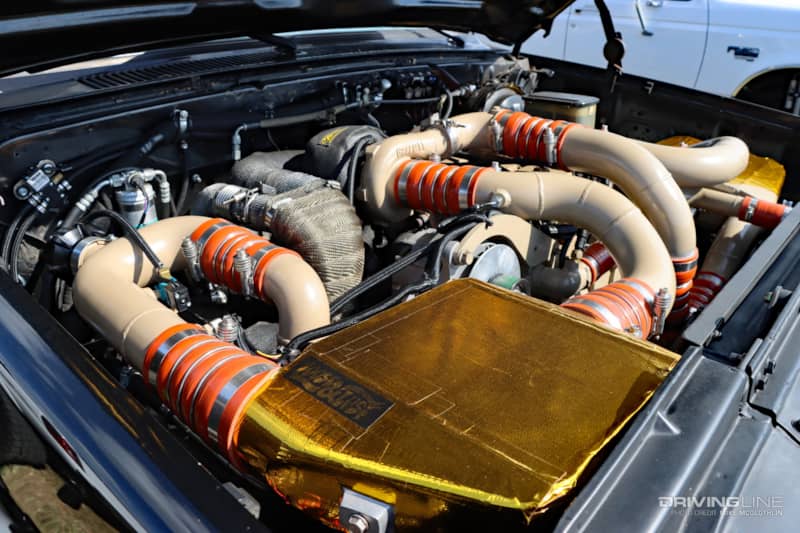 Despite no shortage of performance parts for the Blazer's original throttle body-injected V-8, it was out with the 350 ci small-block, in with the 4BT Cummins. The 3.9L inline four-cylinder diesel has been treated to larger injectors, bigger delivery valves in the P7100 injection pump, a bump in injection timing and benefits from several AFC (air fuel control) modifications. But when the combination of compound turbos and an air-to-air intercooler failed to quell the extreme EGT the engine was seeing, Jimmy turned to a pair of air-to-water intercoolers. And by intercooling boosted air between stages, intake temps and EGT are now stock-like—but with at least twice the factory horsepower level on tap.
Frame-Swapped '75 International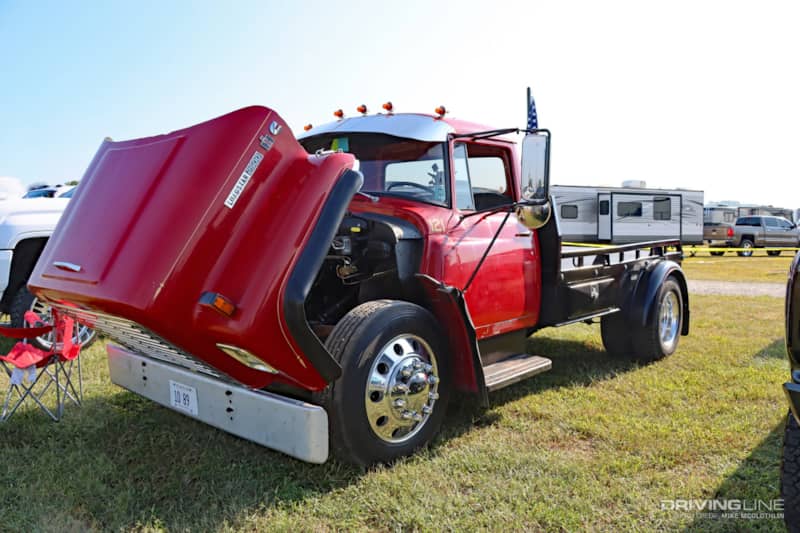 The backstory on this build is hard to forget. Originally purchased by Verlan (Buddy) Funk, the 1975 International Loadstar 1800 was used to haul rock and lime for more than a decade before being donated to the local volunteer fire department in 1987. There it was used to haul water as a tanker, but eventually became outdated, was sold off and all but disappeared (and was even believed to have become scrap). Then in 2018 it was found at auction by Verlan's grandson, Gary Funk, who immediately entered the winning bid. Back in the Funk family, Gary decided to give the old International a new life. The original sheet metal rides on a second-gen Dodge chassis, but that isn't all that was borrowed from its '94-'02 Ram donors.
ISB 24-Valve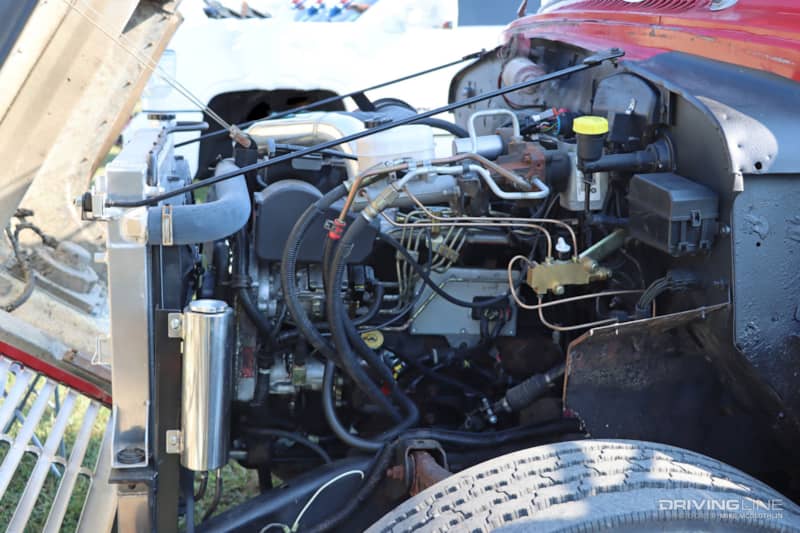 A little bit more advanced and a lot torquier than the original MV-446 gasoline V-8, the 2000 model year ISB 24-valve 5.9L Cummins produced 235 hp and 460 lb-ft of grunt off the assembly line. Hidden behind the wire loom you can see that the Cummins sports the electronically controlled Bosch VP44 injection pump. Also notice the aluminum radiator with electric fans that were likely utilized due to space constraints under the Loadstar's tilt hood.
Perfectly Packaged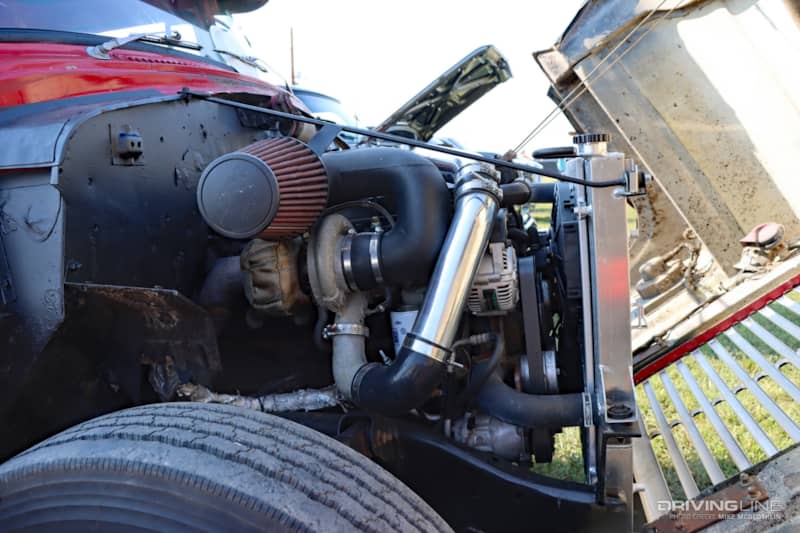 Recently, we've noticed a surge in 24-valve 5.9L Cummins swaps (the engine found in '98.5-'02 Dodge Rams). While these engines don't enjoy the legend-like following the P-pumped 12-valve 5.9L does, they are more affordable and their electronic controls make them arguably more drivable, especially with performance mods. Here you can see the custom air intake that was built to fit under the hood and the lack of an intercooler, but at stock or even near-stock power levels one isn't really warranted. The 24-valve Cummins is backed by the formidable NV4500 five-speed manual transmission.
Need more Cummins swaps in your life? How about an H1 Hummer, late-model Chevrolet Silverado and an old Crown Vic, all with B-series power under the hood!
More From

Driving Line
Need more 

Cummins swaps

 

in your life? How about an H1 Hummer, late-model Chevrolet Silverado and an old Crown Vic, all with B-series power under the hood!