How Will Ram Answer Ford's 1,200 LB-FT Power Stroke Option?
Although Ram turned the world of heavy-duty diesel pickup trucks on its head with the release of the all-new, 1,000 lb-ft 6.7L Cummins back in 2019, Ford dropped a bomb of its own last fall. And now that those 1,200 lb-ft Blue Ovals are beginning to make their way up and down America's highways—in impressive, 40,000-pound towing fashion, we might add—it's officially Ram's turn to respond. And while we've yet to hear a peep from the Auburn Hills, Michigan truck builder, we have a few educated guesses as to how it might go about reclaiming the coveted, best-in-class torque crown.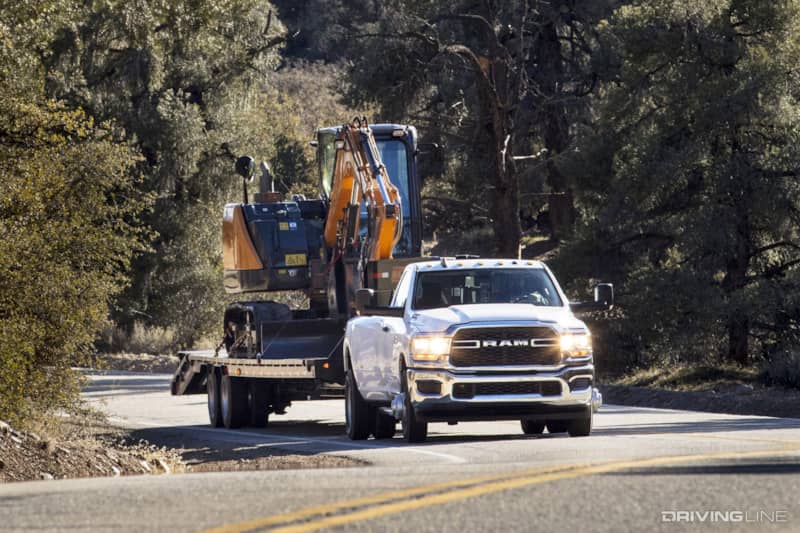 It starts with the engine, a 6.7L displacement Cummins that was changed over to a stronger (and lighter) CGI block in 2019, along with receiving forged-steel connecting rods and bigger wrist pins. We don't anticipate any of that will require changing in pursuit of 1,250 to 1,300 lb-ft of torque. However, what we do think will happen is an ECM recalibration—and possibly the addition of a higher-flowing common-rail injection system. We also suspect there will be more to the story than a Ford-besting torque rating. Look for Ram to target the F-450's mountain-topping, 40,000-pound towing figure, too. Enjoy this speculative piece for now, and stay tuned to Driving Line for official word from Ram.
Falling Behind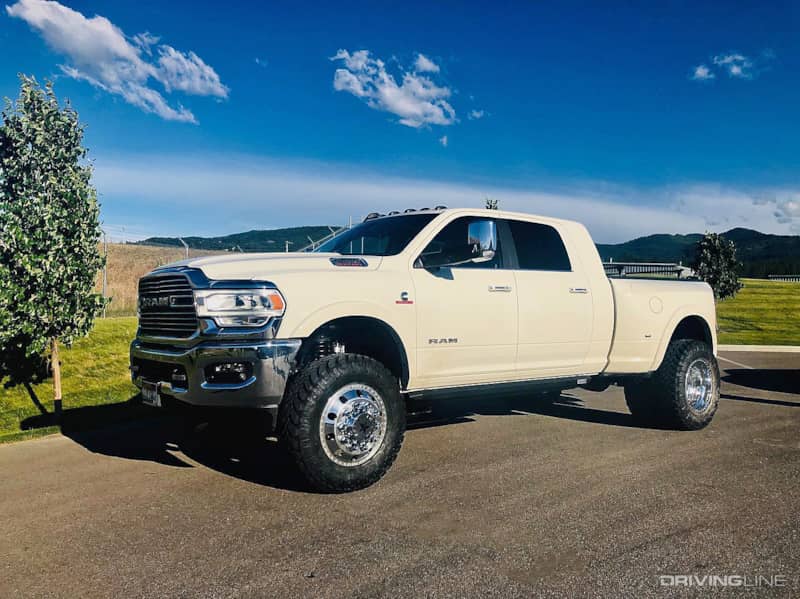 When Ford broke the news that its high output 6.7L Power Stroke would turn out 1,200 lb-ft of torque last fall, Ram's Cummins-powered heavy-duty trucks were threatened in a way they never had been. The mighty I-6 diesel option had been bested by a whopping 125 lb-ft in the torque war—news that had to have stung Ram owners. After all, an inline-six diesel is supposed to be dominant in the torque category—and Ram knows it. This is precisely why we believe the automaker will lean on the engineers at Cummins to squeeze every ounce of power it can out of the 6.7L I-6 platform. While we believe that tweaking the existing engine calibration may be the only requirement to get the 6.7L Cummins into 1,200 lb-ft territory, an enhanced fuel system might just be in order, too.
More Fuel, Same Reliability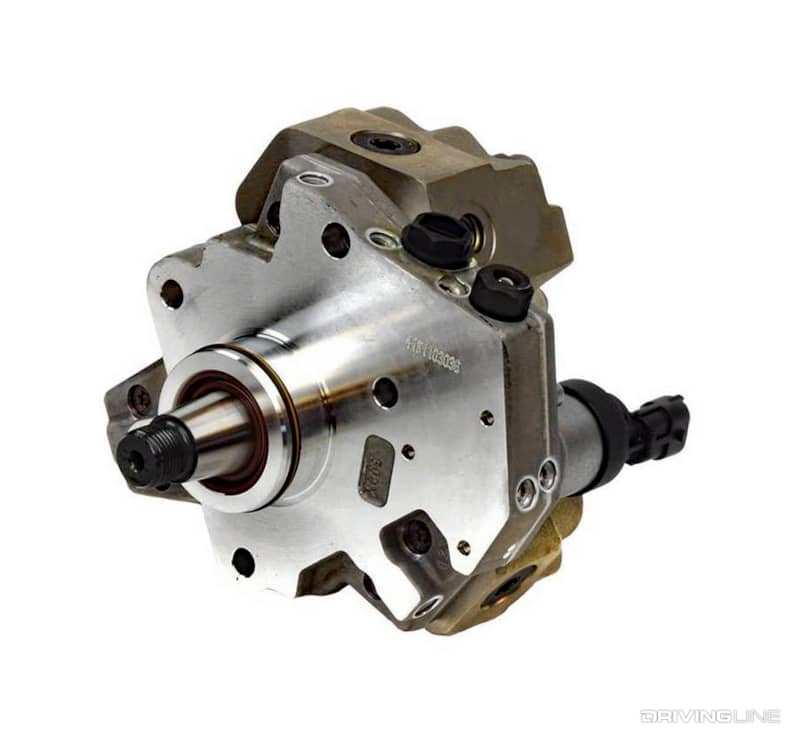 If fuel system changes are required, it's worth reminding you that the current 6.7L Cummins utilizes a Bosch high-pressure common-rail injection system with a boatload of performance potential within it. It's important to note that in the aftermarket the CP3 high-pressure fuel pump (which the 6.7L Cummins has been equipped with since '21) has shown capable of supporting as much as 800rwhp when a longer, 10mm stroke camshaft is employed. Even a slight increase in displacement from the CP3's factory 8.2mm stroke could easily yield the displacement increase necessary to produce 1,300 lb-ft of torque while also retaining the high-mile durability this pump is known for. However, if 36,000-psi is required (what Ford's 6.7L Power Stroke is creating), we may see a different high-pressure fuel pump enter the picture.
Hard-Part Changes: None Likely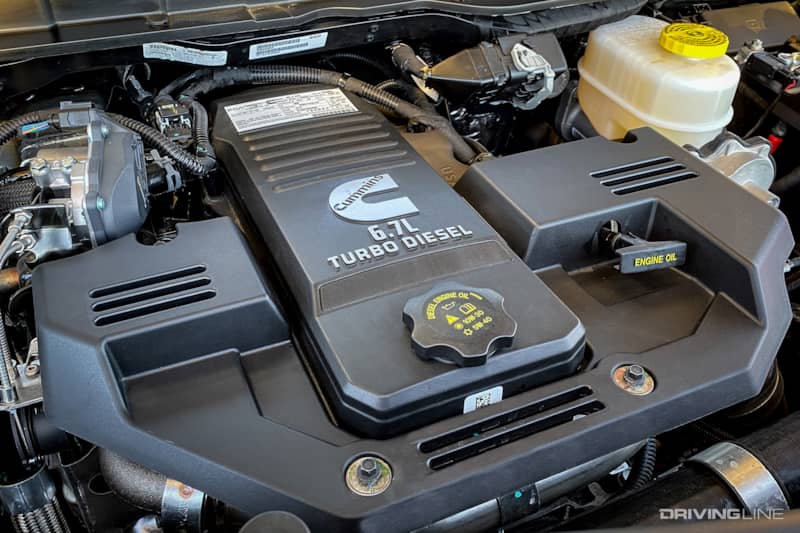 When Cummins developed the high output 6.7L engine for '19 model year Rams, plenty of insurance for future horsepower and torque growth was likely part of its design. We already saw that play out a couple years ago, when the Cummins was turned up to produce 1,075 lb-ft of torque (vs. 1,000 lb-ft in '19) and 420 hp (vs. 400 hp in '19). So, expect the Cummins' forged-steel rods and CGI block to remain virtually unchanged, along with the lightweight, cast-aluminum pistons with low friction rings and larger diameter wrist pins. Remember, Ram and Cummins pushed the cast-iron block 6.7L from 650 lb-ft to 930 lb-ft (a 43-percent increase) before the revamped, CGI version was introduced.
40 PSI Of Boost? Maybe.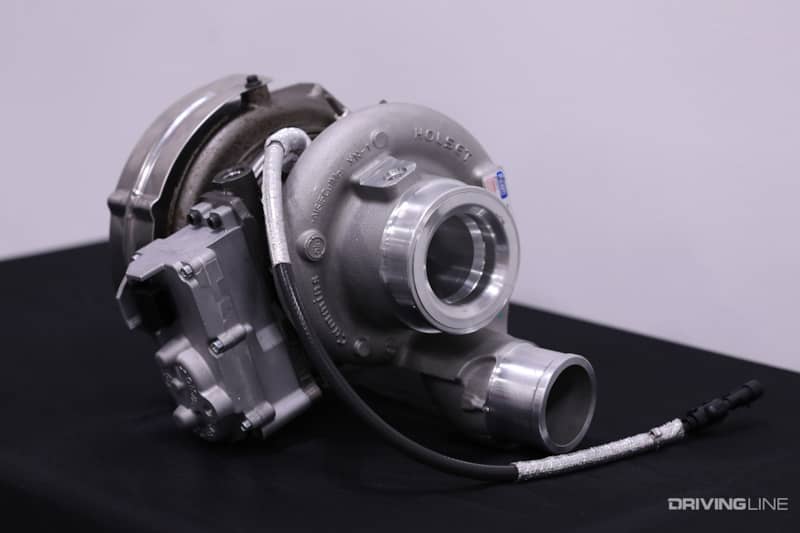 Being that the 6.7L Cummins received an updated turbo in 2019—and also based on the fact that turbo upsizing isn't typically required for a diesel engine to produce more torque—we expect the same Holset VGT to grace the next rendition. Now, if Ram and Cummins decide to pursue 500 hp we would likely see a larger compressor wheel and a bigger turbine wheel, but based on what they've done in recent years we don't anticipate Ram going after the best-in-class horsepower accolade. What you can likely bank on is the same Holset VGT building more boost. And with the factory '19 high output 6.7L Cummins capable of creating 33-psi right off the showroom floor, that means a 1,200 to 1,300 lb-ft version will see even more—possibly even 40-psi.
Our Prediction: 1,250 To 1,300 LB-FT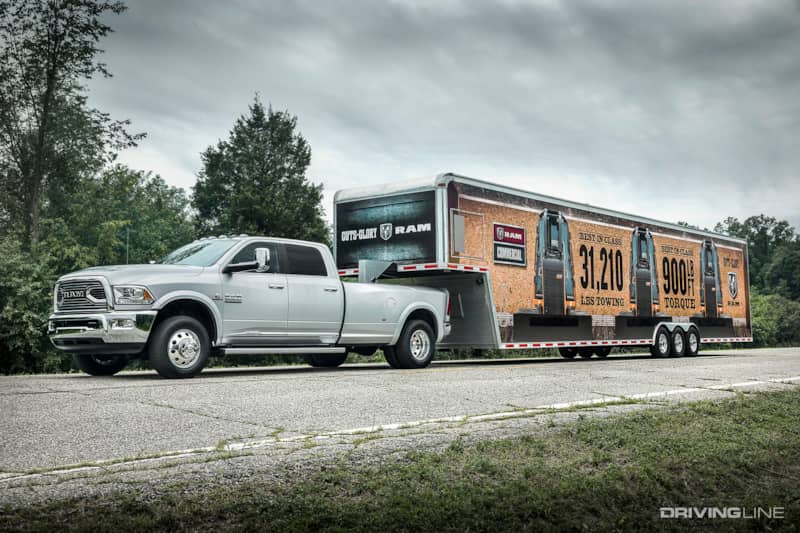 Since 2013 (and realistically since '89, when it initiated the torque war with the debut of the 5.9L Cummins), Ram has made it clear that it intends to be the front-runner in torque production. And in recent years, it hasn't been common practice for Ram to simply best Ford by 5 lb-ft. For this reason, we fully expect the next torque increase from the Ram camp to entail at least a 1,250 lb-ft high output Cummins—along with 430 to 450 hp potentially being on the table. For reference, the photo shown above provides a look back at when Ram topped its own 865 lb-ft announcement, both of which beat the 860 lb-ft figure Ford's 6.7L Power Stroke was turning out back in 2016.
What The Torque Curve Might Look Like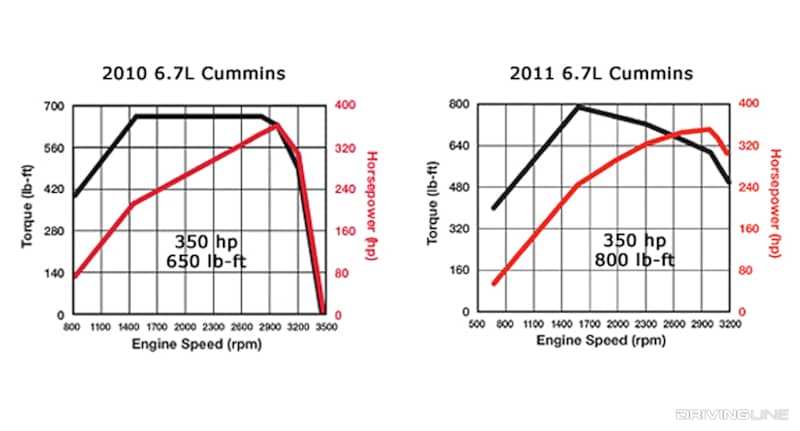 Because a peak torque number is all that's required to steal Ford's thunder, it's possible we'll see something similar to what Ram did with the 6.7L Cummins back in 2011. When its 800 lb-ft rating was released, the torque curve (right) showed a spike in torque at 1,600 rpm followed by dropping back down to roughly what the standard output engine's torque rating was (650 lb-ft). In this case, horsepower didn't increase with the bump in torque. This same scenario may play out once more on the next high output version of the 6.7L Cummins. After all, it already did from 2013 to 2018, where the Cummins' 385hp rating went unchanged throughout three torque increases.
The Sticking Point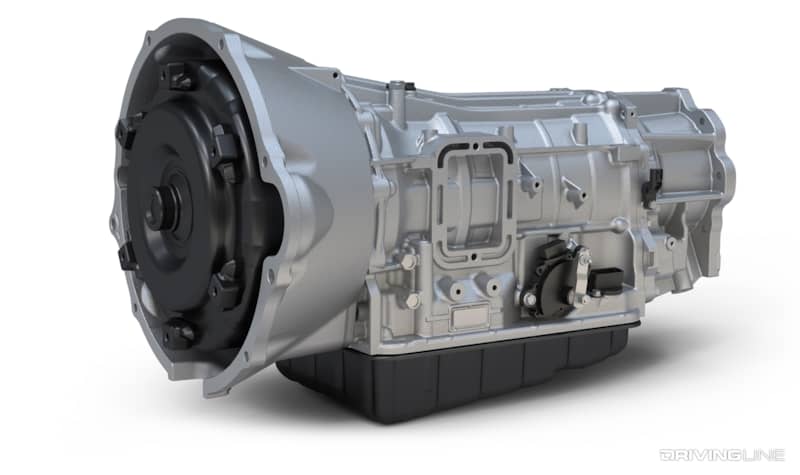 We don't doubt Cummins' ability to wring 1,250 to 1,300 lb-ft of torque out of its 6.7L engine (in fact, we predict it will happen), but the transmission on the receiving end of all the newfound grunt will likely be the weak link. Currently, the Aisin AS69RC is the only transmission capable of handling what the high output, 1,075 lb-ft 6.7L Cummins can dish out—and many believe the six-speed automatic is already on the verge of what it can handle. One thing is clear, the AS69RC will need to be beefed up significantly in order to hold up to another sizable torque increase. Or, will Ram ditch the six-speed altogether and join the 10-speed transmission club, as Ford and GM have done?
Targeting Max Towing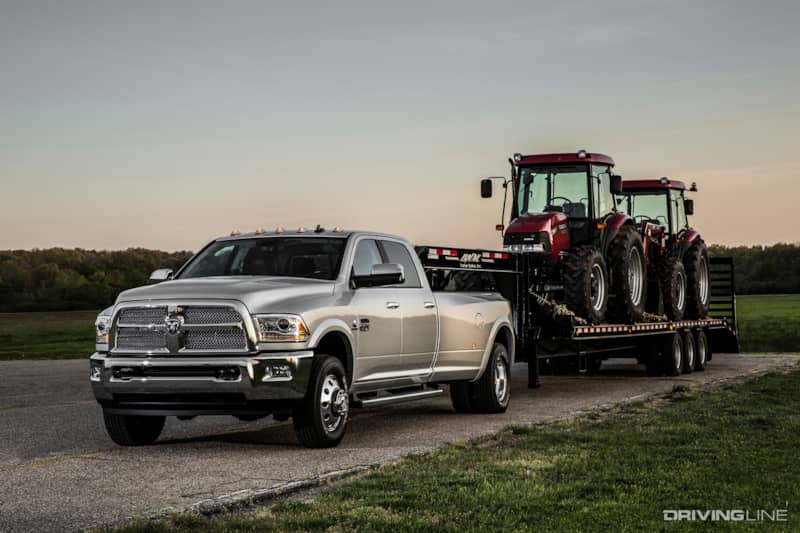 Don't be surprised if Ram's next big announcement is more than best-in-class torque. It's not beyond the Auburn Hills truck maker to zero in on segment-leading towing figures, too—a category Ford attempts to dominate through the use of its F-450. In 2013, Ram's revamped fourth-gen 3500 overtook Ford's F-450 in gooseneck and fifth-wheel towing by a considerable margin, so don't overlook Ram's ability to pull off the seemingly unthinkable. Expect the next major Ram update to include a 3500 model that could possibly be capable of out-towing Ford's F-450—a truck that's currently rated to tow 40,000 pounds when properly equipped.
More From

Driving Line
Remember when we predicted what Ford's answer to the 1,000 lb-ft Cummins would be? We do—and our educated guess for horsepower and torque were practically dead-on.