Why The '92-'96 Ford F-150 Is Ford's Most Collectible Classic Pickup Truck
The Ford F-150 has been the best-selling vehicle in America for decades, and the current success of the full-size pickup can be traced back to a crucial turning point in the early 1990s. The ninth-generation F-150, which was produced between 1992 and 1996, merged the basic toughness, simplicity, and reliability that had come to define Ford pickups to that point with the modern features and drivetrains that were about to transform the entire truck market.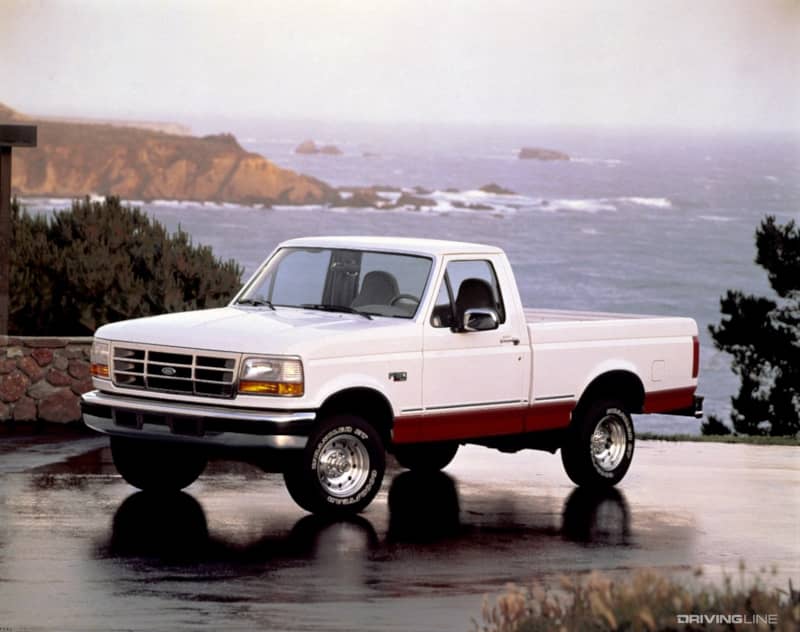 With its sleek looks, strong drivetrain choice, and sheer ubiquity, it's easy to understand why the ninth-gen Ford F-150 is well on its way to becoming a modern classic. Increasingly, collectors are looking for old school trucks they can actually enjoy from behind the wheel, and perhaps even pitch in from time to time with hauling or towing duties. As the last Ford pickup prior to the 'big rig' era when beds and bodies began to super-size, the '92-'96 F-150 is also easier to navigate through urban traffic (not to mention park) than any current full-size design.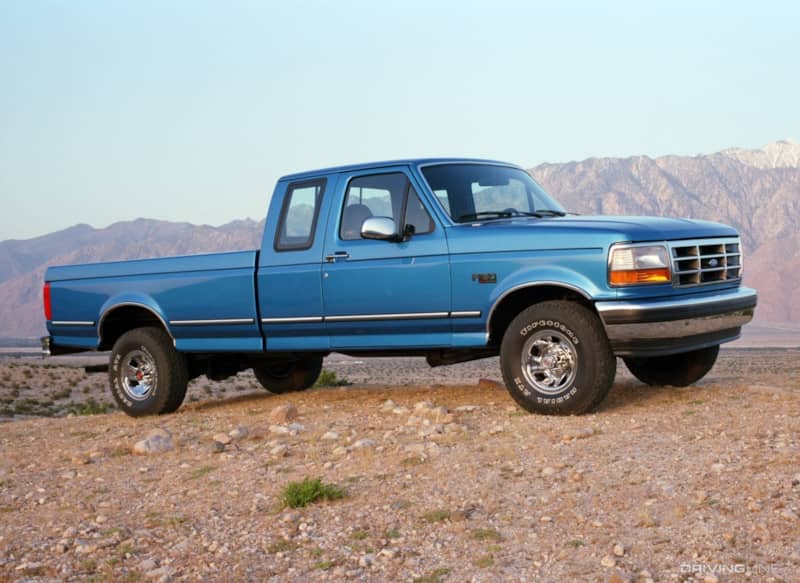 Known as the 'Old Body Style' Ford to some (due to the fact that three-quarter and full-ton models would carry on with the same sheet metal well past the F-150's redesign for 1997), this Ford has become the perfect collector truck entry point for anyone who wants to snag an old school truck that's still practical and dependable enough to drive on a daily basis.
What's Old Is New Again
Despite its new-for-'92 looks that included the first aerodynamic headlights ever installed in an F-150, as well as a rounded hood and bumper that wrapped around the front fenders, Ford's full-size truck was still riding on the same underpinnings that had been anchoring the pickup since 1980.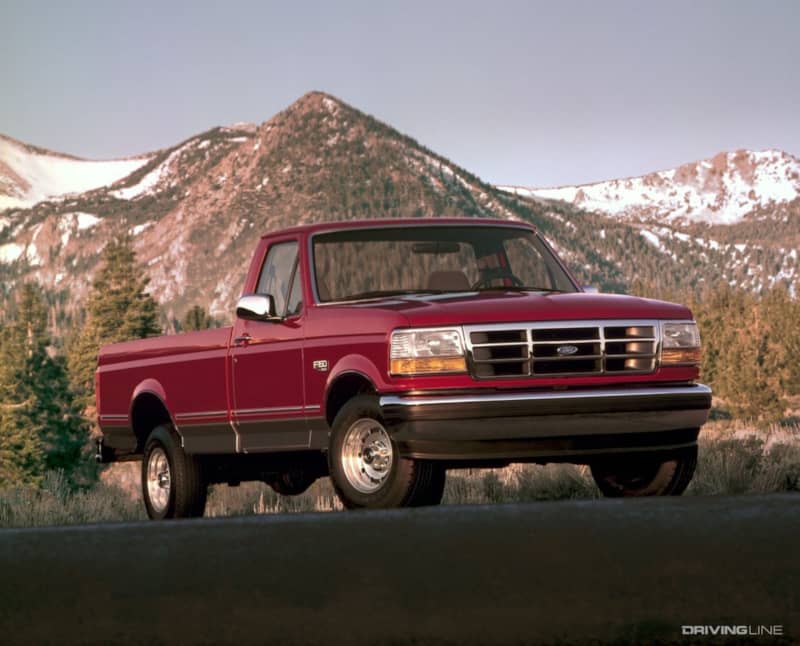 A dozen years of production might make it sound like the F-150 was long in the tooth by the time the ninth generation arrived on the scene. This, however, was a typical product cycle for full-size trucks of the era. In fact, Chevrolet had left the previous-gen C/K in showrooms for 16 years, and the Ford was actually younger than the current Dodge D Series/Ram at the time of its launch.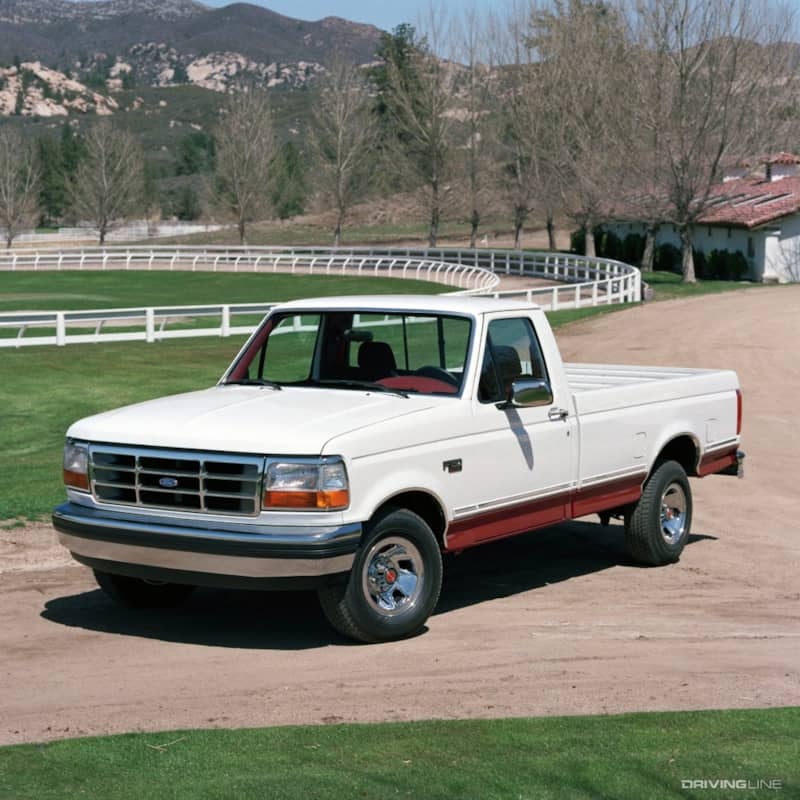 From a ride perspective, the F-150's chassis was still relatively smooth and offered respectable handling, considering that two-wheel drive models came with a twin I-beam front suspension setup that used coil springs and radius arms to locate the steering. Four-wheel drive trucks also offered an independent design, making use of a unique twin 'traction beam' that split a standard solid front drive axle in two and connected each half with a slip joint.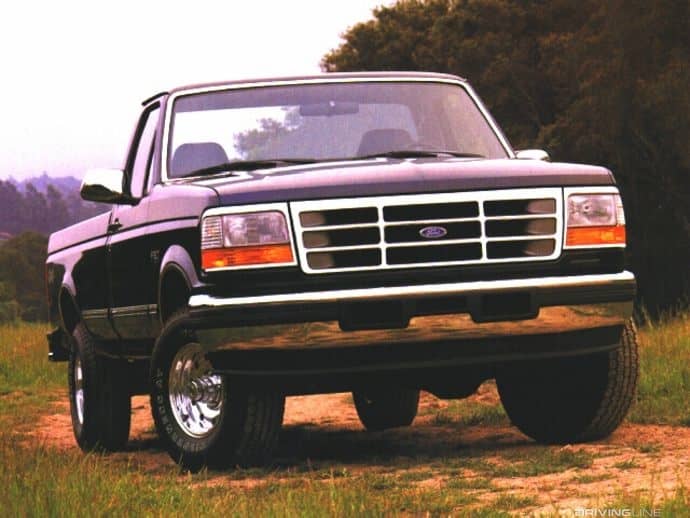 More importantly, the Ford F-150 had kept up to date under the hood. By now, every motor in the truck's line-up featured electronic fuel injection, starting from the unkillable 150 horsepower 4.9-liter inline six (which also produced up to 260 lb-ft of torque), all the way up to the range-topping 245 hp, 7.5-liter V8 (good for as much as 410 lb-ft of torque).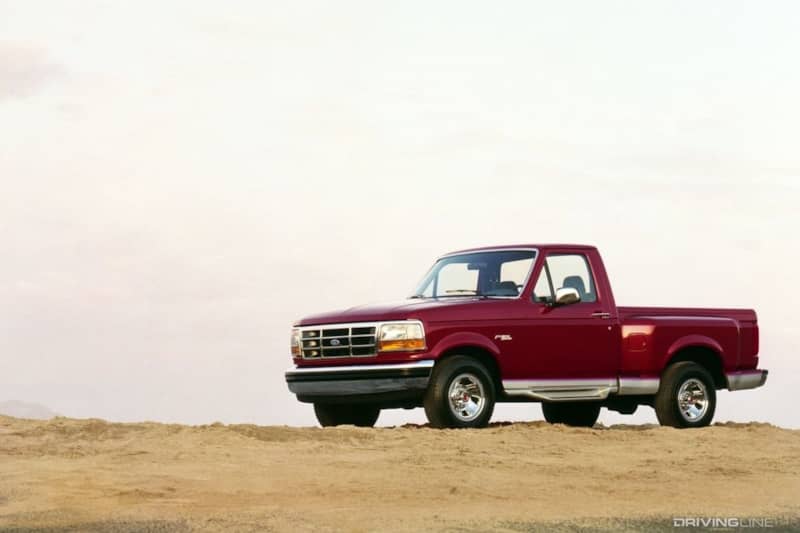 In between sat two popular V8s, a 185 to 205 horsepower 5.0 (depending on year) and a 210 horsepower 5.8 that upped the ante when it came to torque (throwing down as much as 325 lb-ft compared to the 5.0's 270 lb-ft). A manual 5-speed transmission was offered across most of the line-up, with the option of a 4-speed automatic. Diesel fans, too, could sample a range of 7.3-liter liter engines in F-250, F-350, and F-450 models, including the very first Power Stroke starting in 1994.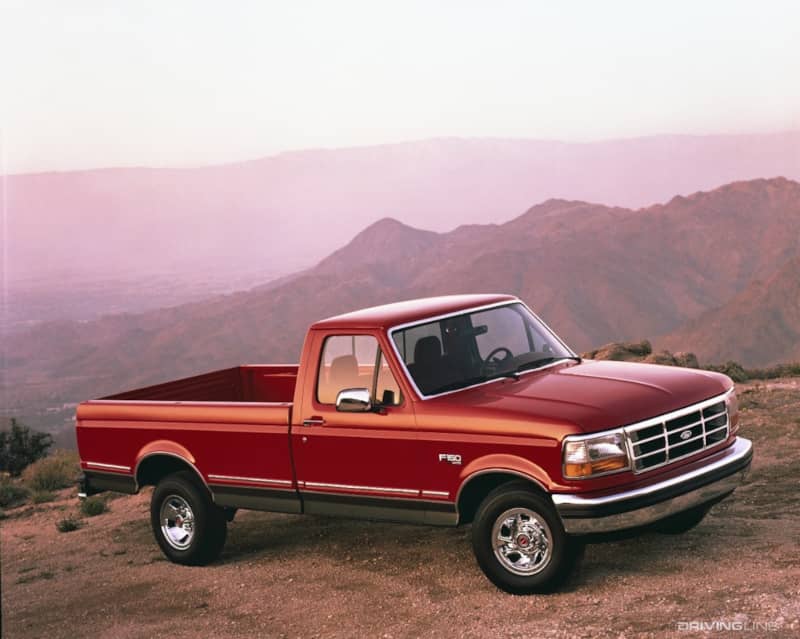 Crucial to classic truck fans is that the 1992-1996 Ford F-150 avoids the modular V8 engines that debuted with the following generation of pickups. Each of the above gas engines feature a simple pushrod design that is far easier to modify and maintain versus the overhead cam engines that were waiting in the wings.
Speed And Silk
Ninth-generation F-150s were also the first to offer what could be considered a luxury pickup trim level. Eddie Bauer was a familiar name to Ford SUV and van buyers, but it was all-new for full-size trucks when it appeared in 1995.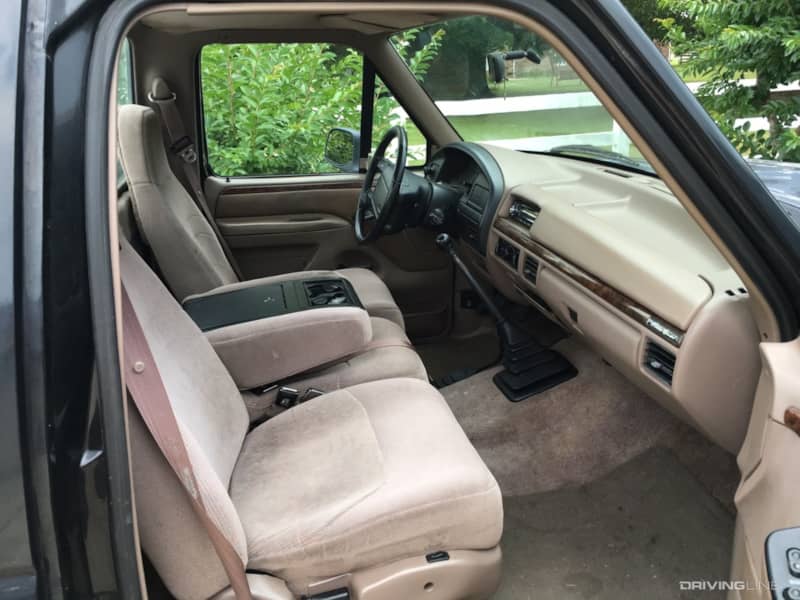 Although modest by today's swanky standards, it outfitted the vehicle with tinted windows, its own unique aluminum rims, power adjustments and assistance wherever possible, and a two-tone color scheme on the outside, among other accoutrements.
Ford would also take part in the early-'90s resurrection of the street truck by building the original F-150 Lightning.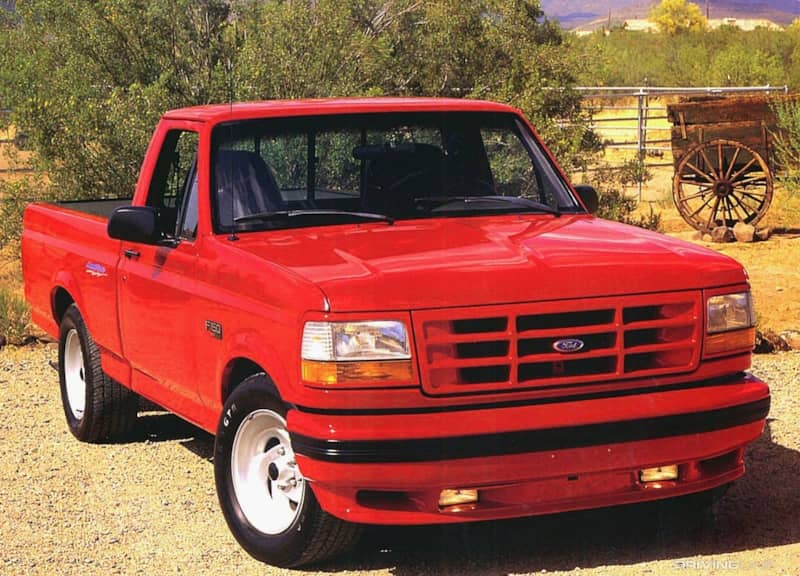 Created in 1993 in response to the Chevrolet 454 SS, it hopped up the 5.8L engine to produce 240 horses and 340 lb-ft of torque, and snapped on an aggressive rear gear ratio to go with a stiffer, lowered suspension system.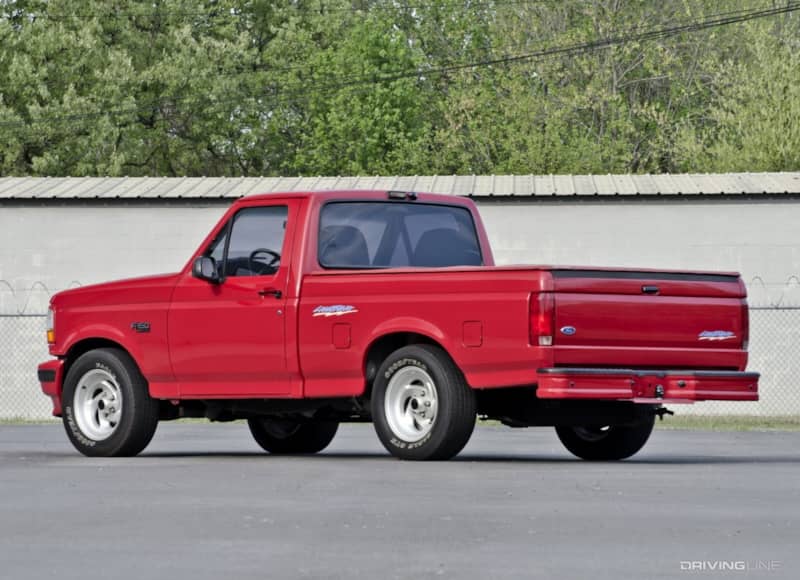 Only 11,000 versions of the original Lightning were built by the time the model was dropped in 1995, but they remain affordable to collectors due to their relatively low profile.
Still A Bargain
With extended cabs and four-door crew cabs in the mix alongside short-box and long-box single cabs, the 1992-1996 Ford F-150 has a body style to match any classic truck fan's desires.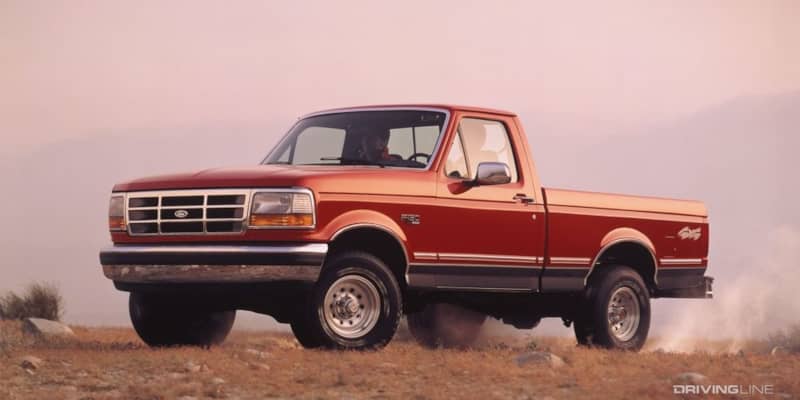 Combine that with the lure of Eddie Bauer comfort, Lightning performance, and of course a stout and dependable line-up of uncomplicated engines and transmissions, and the ninth-generation F-150 perfectly walks the line between just old enough to be interesting and just new enough to be hassle free.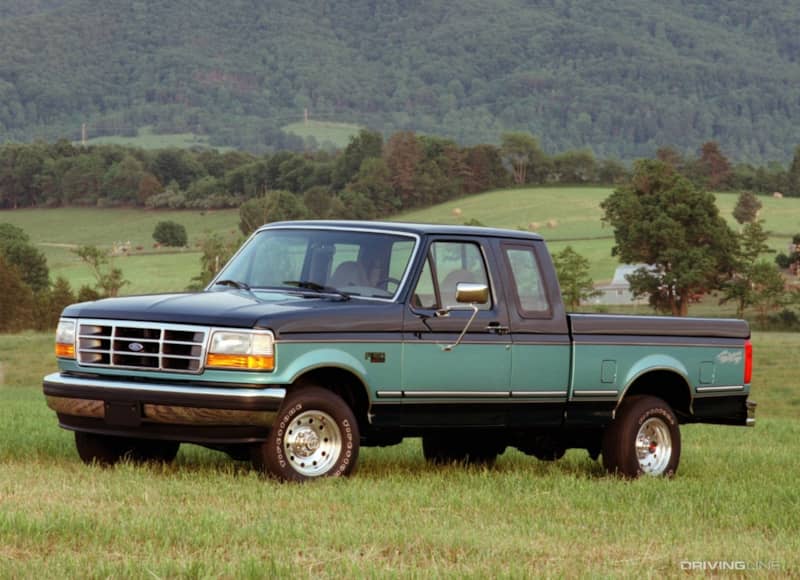 Prices remain reasonable, and you can find great examples of the truck for between $5,000 and $10,000 all day long, but don't count on that remaining the case much longer as greater numbers of pickup fans start to clue in to what the last of the old school F-150s has to offer.