15,000 Mile Ridge Grappler Review: Daily Driven Chevrolet Silverado High Country 4WD
No other vehicle on the road today has more demanded of it than the modern pickup. As trucks have made the transition from utility to luxury, owners want every bit of both sides of functionality. A 4WD equipped model needs to not only perform on the trail, but also look the part of a proper off-roader. Additionally, with the stratospheric prices of modern pickups, most owners need it to function excellently on-road as well since it is often their sole vehicle.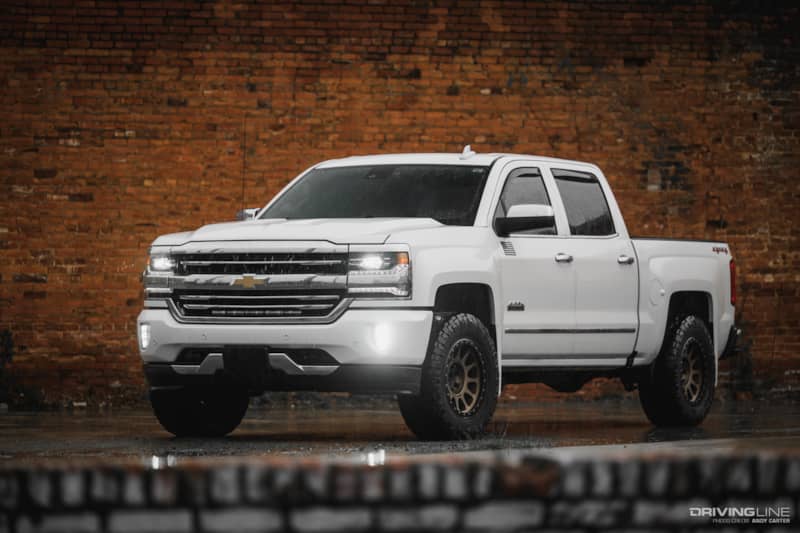 Regardless of the vehicle's design, that breadth of usability isn't possible without an equally capable set of tires. Twenty years ago, the thought of commuting on mud tires would have been reserved for the most insane of off-road junkies.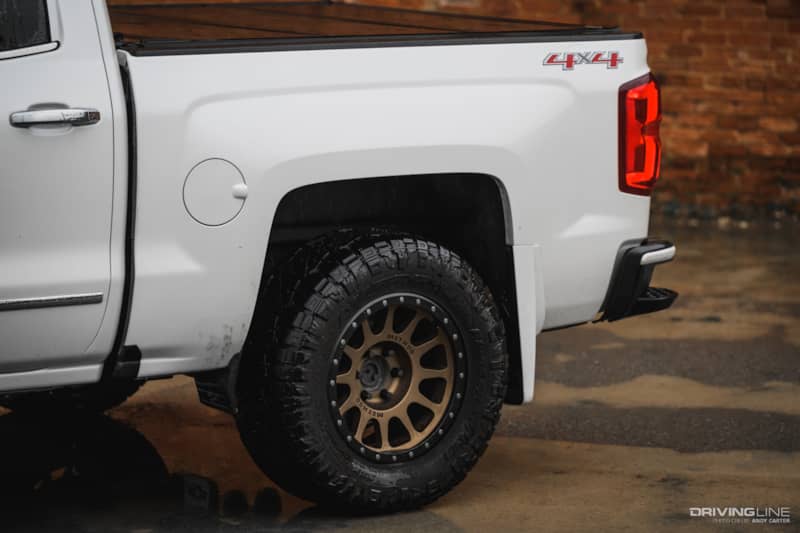 Nitto's Ridge Grappler Hybrid Terrain tire, however, features a revolutionary dynamic tread pattern that provides a quiet and comfortable ride with off-road performance capabilities. Head up to the local mall in Georgia, and you'll see dozens of daily-driven trucks with Ridge Grapplers. Did Nitto actually pull off the ideal off and on-road combo?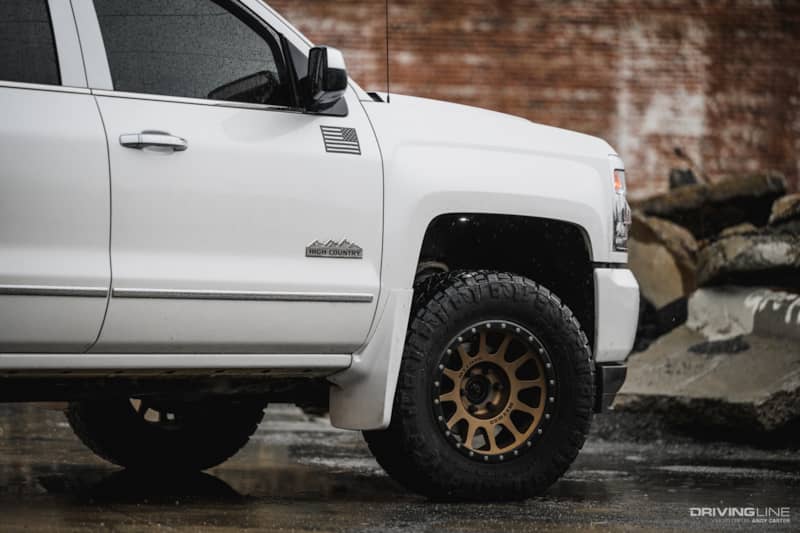 Owner Anthony McConnell is mostly a car guy, but has generally always had a truck as his daily driver. Coming from a lowered F150 prior to this 2017 Chevrolet Silverado High Country, he wanted this truck to be more practical and have an aggressive off-road look.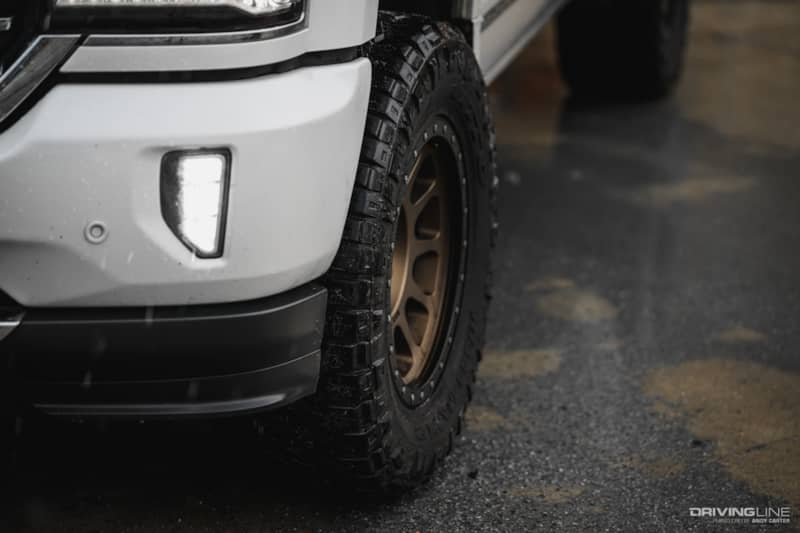 Off-Road Performance 
His priorities for tires were actually more on-road focused, paying careful attention to tread life and road noise specifically. He was not willing to sacrifice too much off-road functionality or aesthetics though. He admitted, "I prefer a little bit of both [types of driving]. I've used my truck for many different projects. Whether it be driving down the highway to Fernandina Beach, FL and cruising across the sand or pulling 30+ bushes and trees out of my front yard, I wanted the traction and control that these tires provide."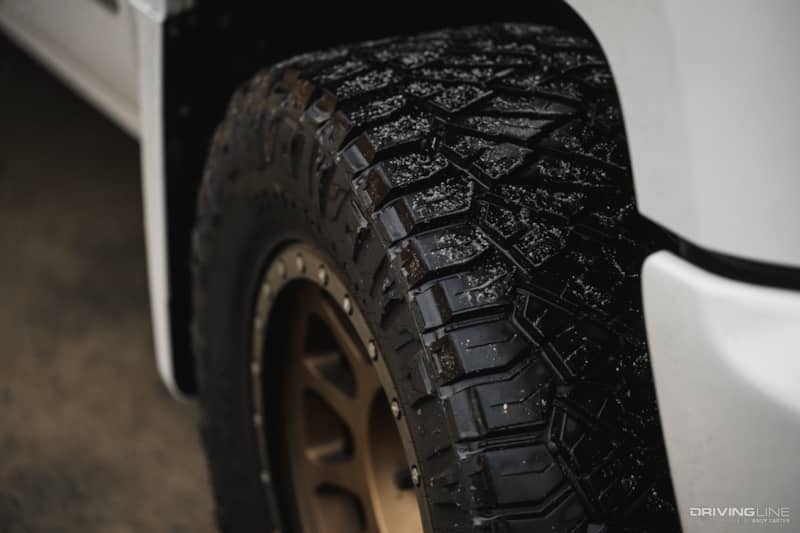 He has had the 33x12.5x18 Nitto Ridge Grapplers on the truck for 17,000 miles so far, and has found ample uses for the deep aggressive sidewall lugs and carefully engineered tread pattern. "The best example I have is driving in the sand at Fernandina beach, FL. There were signs everywhere stating "4x4" only. Of course, my truck is a 4x4 but I never had to need or even had to engaging it. It was a little funny to see a decent amount of people getting stuck even with 4x4 engaged, but the Silverado handled it effortlessly."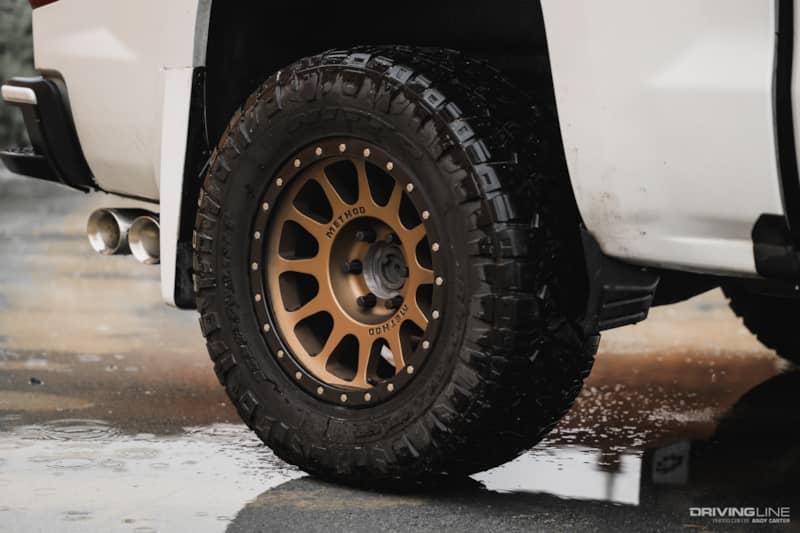 On-Road Manners
On-road, he's had equally positive performance. Not only is he pleased with the tread life and road noise, he's been impressed with wet weather traction. Wet weather can be unpredictable in the South (as evidenced by these pictures), and while most mud-capable tires can be a bit slippery in the rain, the Ridge Grapplers have impressed.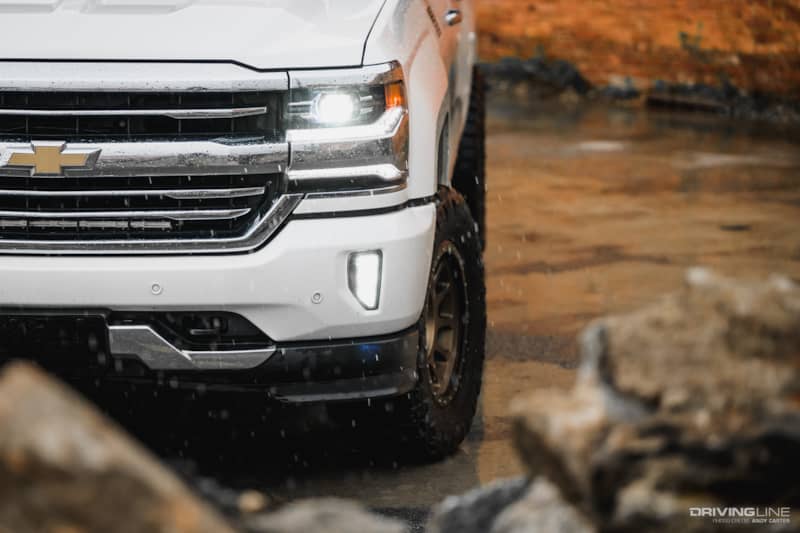 Additionally, by sizing down his wheel diameter from the stock 20s, he gained a meaty sidewall with the Ridge Grapplers on an 18-inch wheel which has been a welcome improvement to the stock ride. Aesthetically, the taller tires, bold sidewall design, and Method wheels give the originally luxury-focused truck a more aggressive look.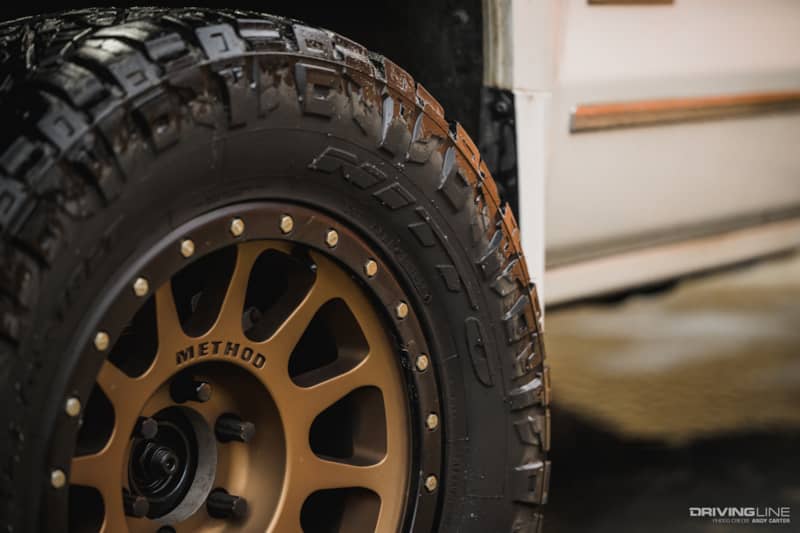 Best of Both Worlds?
If there is any concession that's been made, it is that there's been a drop in MPG with the oversized 33x12.5x18 over the stock 32" equivalent tires that would come with any larger tire. Although he has plenty of life left in his current set of Ridge Grapplers, Anthony has already decided that he'd buy them again in the future.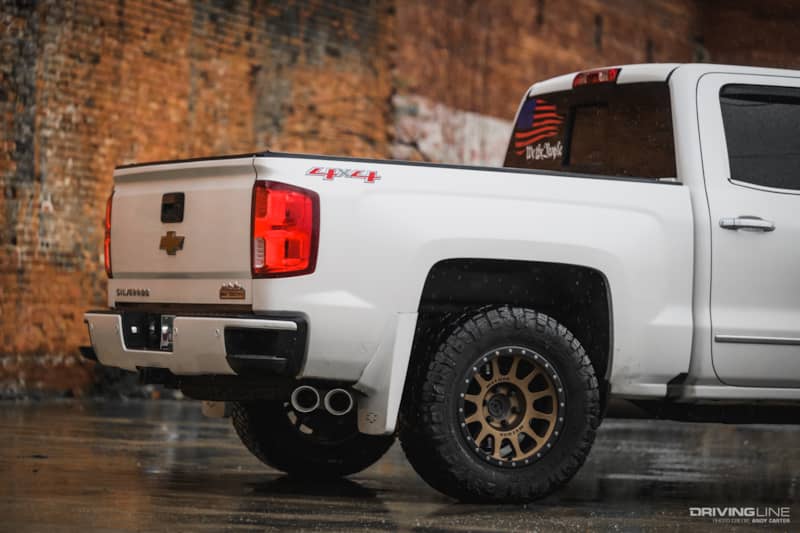 "I have considered going with a less aggressive tire in the future solely due to gas mileage. Honestly though, I'd much rather have the quality, traction, and look of the Ridge Grappler over a slight improvement in mileage. I mean, it's a truck after all."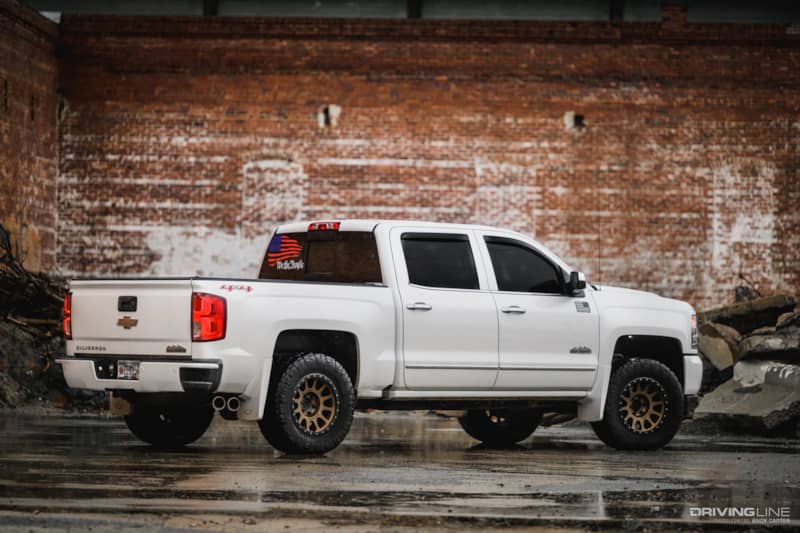 Modern trucks require modern tires. Anthony purchased the Silverado High Country 4WD to be a luxury vehicle, a commuter, a hauler, and an off-roader. For Anthony, the Ridge Grappler hybrid terrain has succeeded in all of those same categories of performance without compromising the core aesthetics and function of the truck.