Rekindling an Old Flame: Affordable Ways to Revitalize an Older Truck
I've always loved my truck, but time had brought me to a crossroads with my old 2000 Ford F-150 XLT. Maintenance and repair costs of my 22-year old pickup had started to rise, and I wondered if it was finally time for me to sell it and get a newer truck that wouldn't require so much work.
Then the Pandemic hit, new and used vehicle prices skyrocketed, and after running the numbers on buying a new (or new to me) vehicle, I realized I'd save a ton of money if I kept my old truck. With that revelation in mind, I decided if the truck was worth keeping, then it was worth some money and effort to improve and restore it.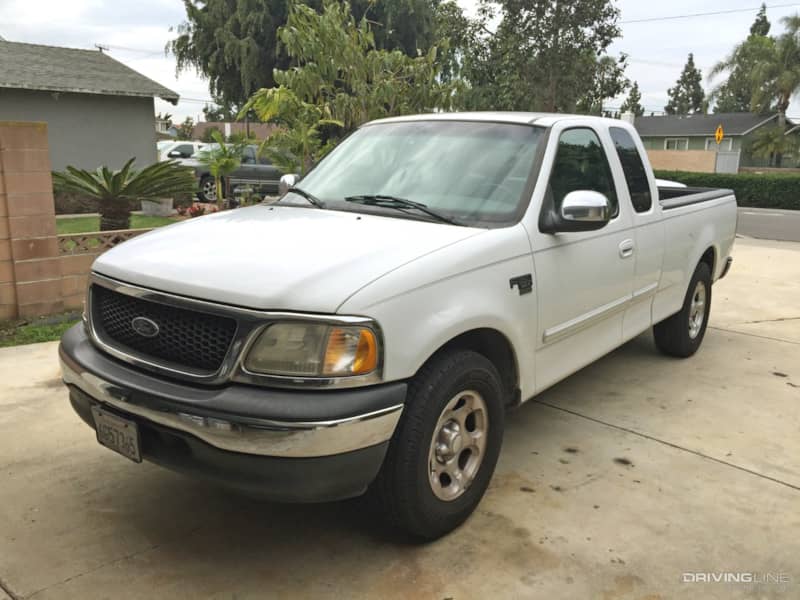 I started out by targeting the areas of the truck that required change and then moved on to the areas that would have the biggest visual impact and improve the overall looks.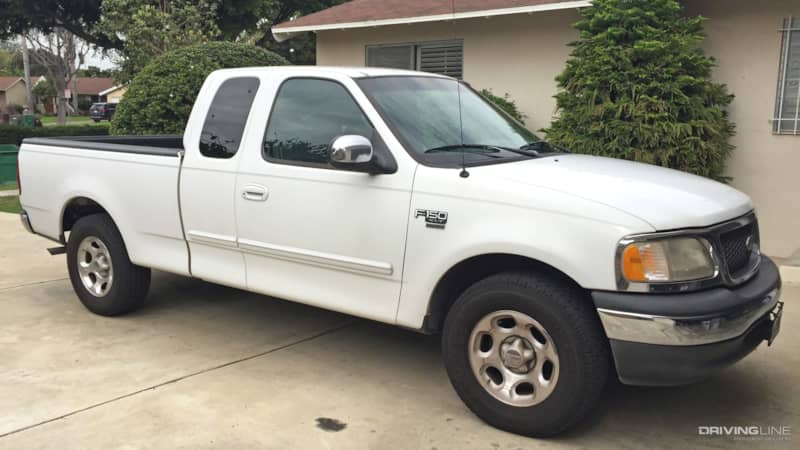 Exterior Upgrades: Big Visual Impact, Low Cost Options
As is the case with most turn of the century vehicles, the paint was starting to show it's age and some of the exterior add-ons that might have been cool in 2000 were not appealing to me. I had never been in love with the hard rubber color-matched door bumper guards, or the silver pinstripe that ran the length of the either side of the truck.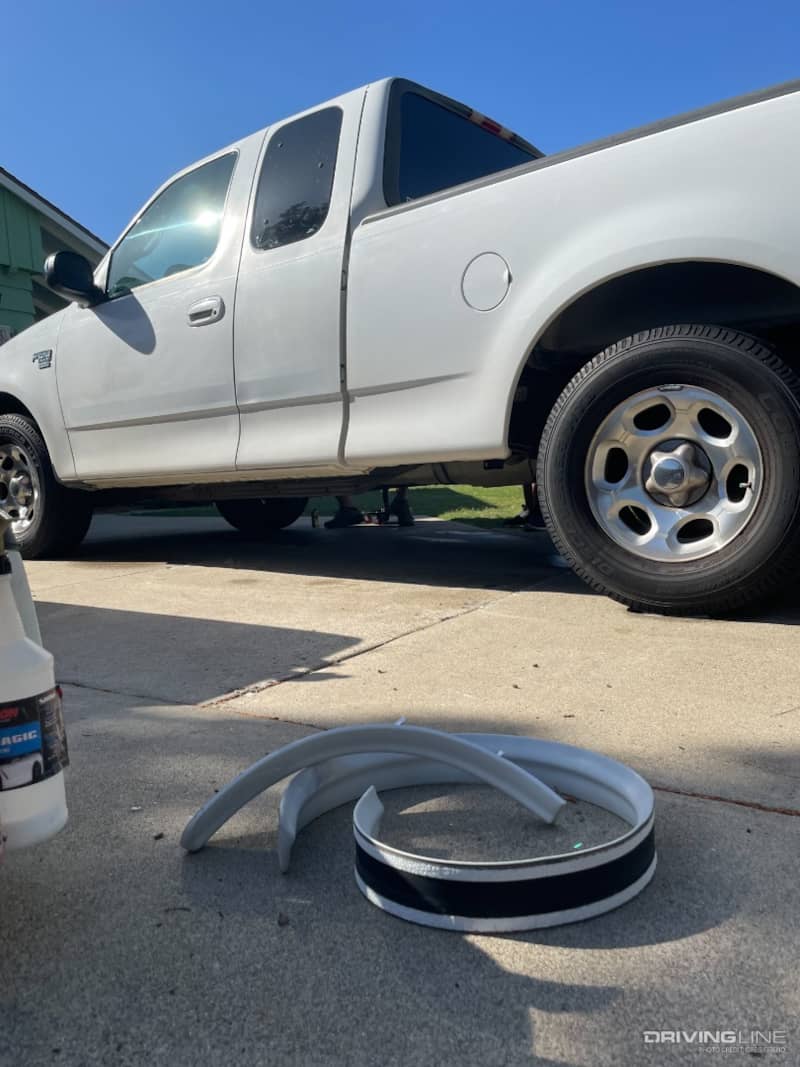 After consulting and hiring a professional detailer, he assured me both items could be removed, and thanks to Ford's excellent paint of the time period the paint could be buffed out and a ceramic coating applied to give the exterior a few more years before it needed to be repainted. So, instead of spending thousands on a new paint job, I was able to freshen it up for about $500. My only regret was that I had not done it sooner—removing those items and buffing out the paint made a huge difference.
Freshened-Up Front Facia
Next I took a hard look at the front end. While the truck wasn't used in any commercial sense, it had always been kept outside, and been well used in various truck duties and still acted as a commuter vehicle. A few years ago while on a trip to work a truck ahead of me dropped piece of metal that bounced into the grille and left a hole. Additionally, the grille's coating was starting to change color and the headlight housings had started to turn yellow—again.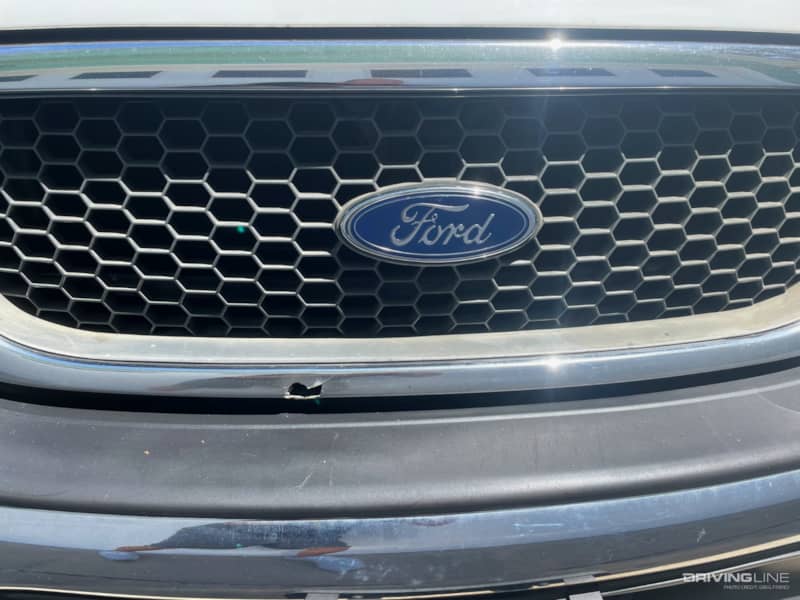 Thankfully, there are still numerous aftermarket parts vendors who support my 22 year old truck, and it wasn't hard to locate all the new front facia parts. For another few hundred bucks and a day's work I was able to replace the grille, the headlights, and chrome pieces surrounding it.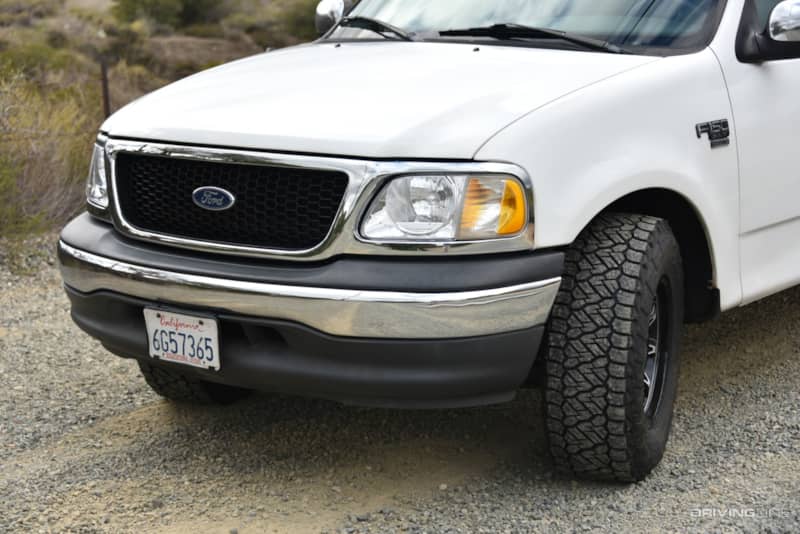 New Wheels and All-Terrain Tire Upgrade
The truck needed new tires badly and I wanted to upgrade to an all-terrain that had a more aggressive look, which checked both the boxes of "required change" and massive "visual impact," and that led me to look for a new set of wheels as well.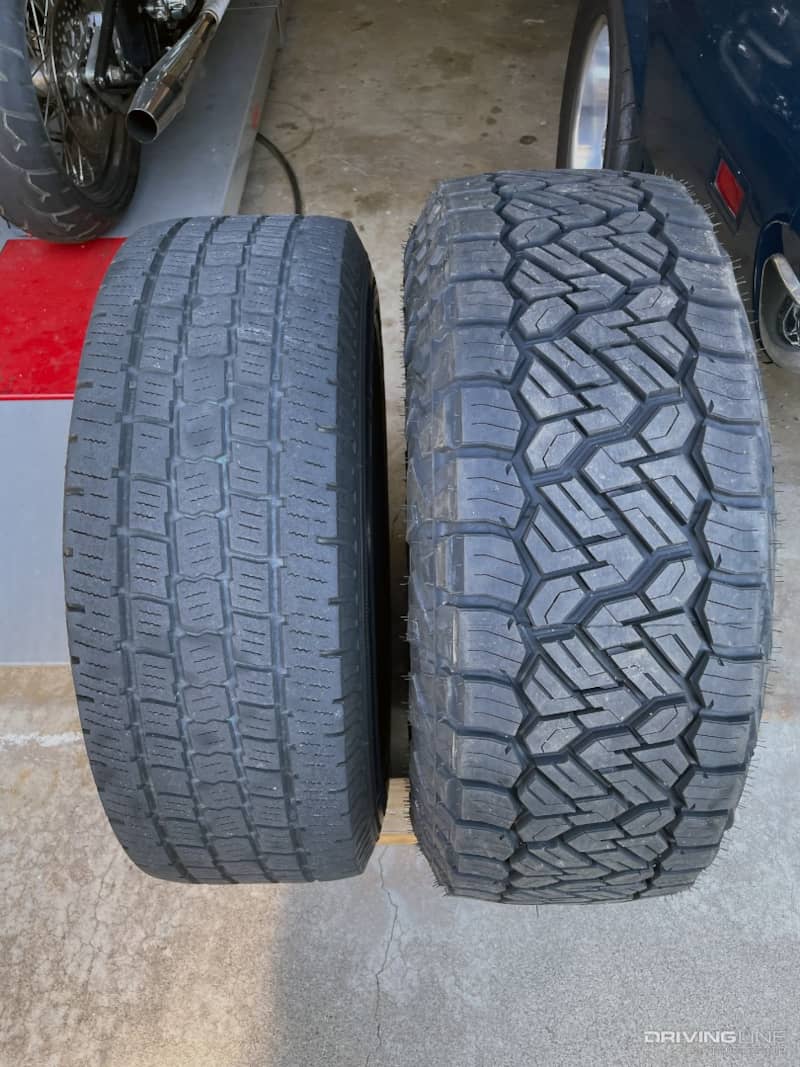 After considerable research, I landed on a set of Nitto Recon Grappler all-terrain tires and Motiv Glock 427 wheels.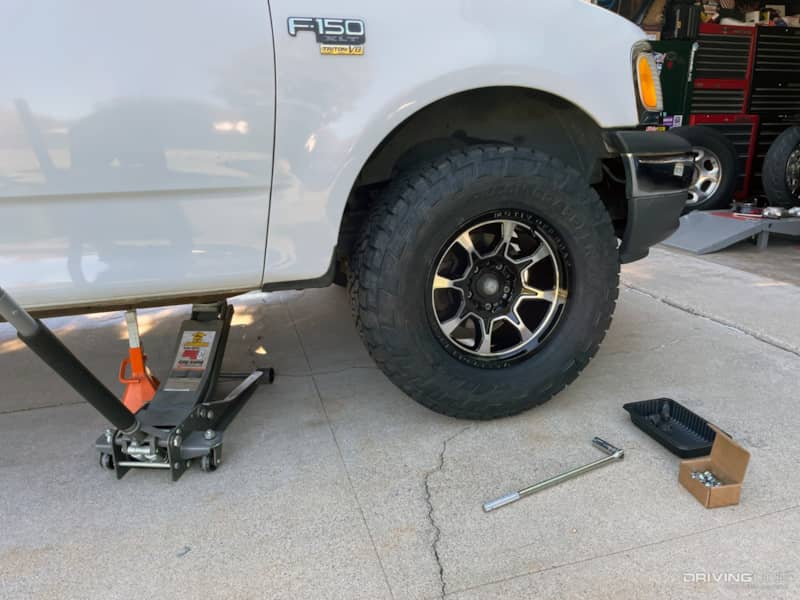 Nitto Tire just expanded the sizing for the Recon Grappler line and had the perfect size for my truck's wheel wells without the need for a lift of any kind (285/70R17), and the two-tone machined look of the Motiv wheels fit the look and style of the accents already present on the truck.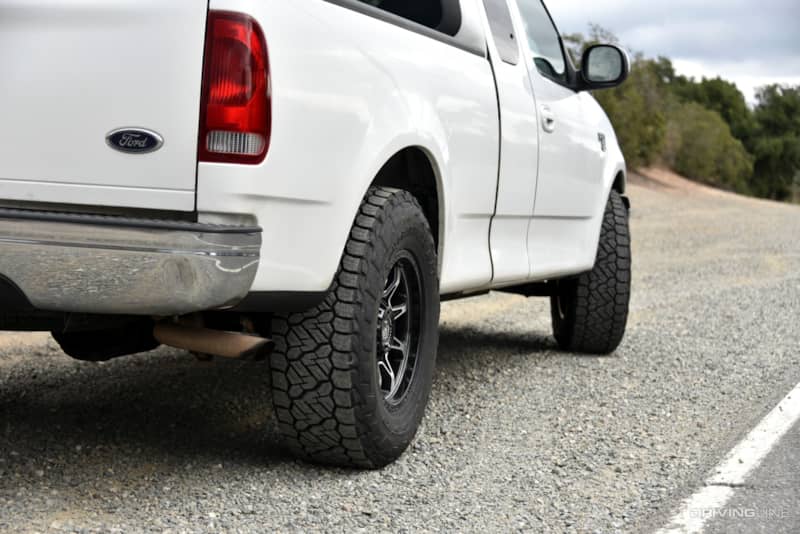 As with any truck that's not lowered, wheels and tires make the biggest visual change, both in an updated look and the functionality of the truck. Plus, my old tires were starting to crack, and were too old to be considered safe if I chose to do any off-roading. Additionally, the old tires were more on-road oriented, and I wanted a tire that would give me more capability off-road, which is exactly what the Recon Grapplers did for my truck.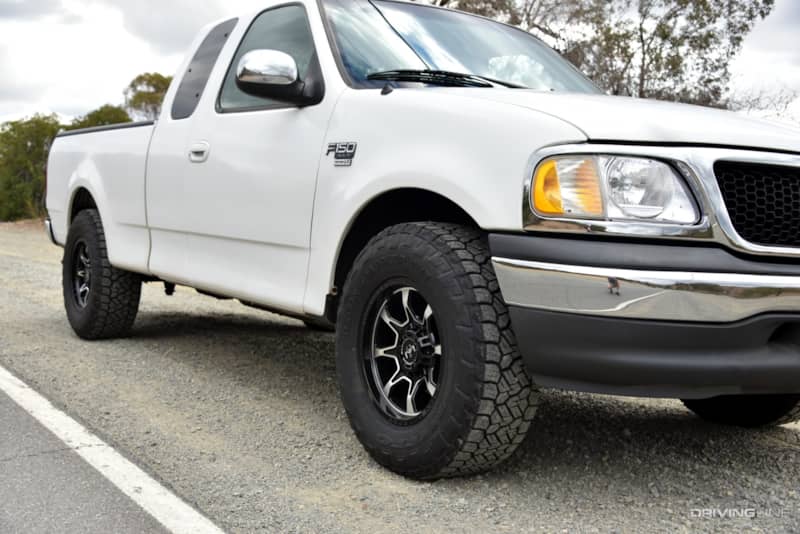 Minor Maintenance & Repairs Make a Big Difference
There were a host of little repair items I addressed next that I had been working around because they weren't essential, but would be nice to have repaired. For instance, sometimes the turn signals didn't work. At first I thought it was a batch of bad lights, but after changing them out a few times, I figured out it was the real problem was wiring issues in the steering column connected to the turn signal switch.
Then I repaired and replaced the missing access panel on the tailgate, and that didn't cost me anything to fix other than a few hours of effort. I also popped in new LED bulbs into the bed lights above the rear window.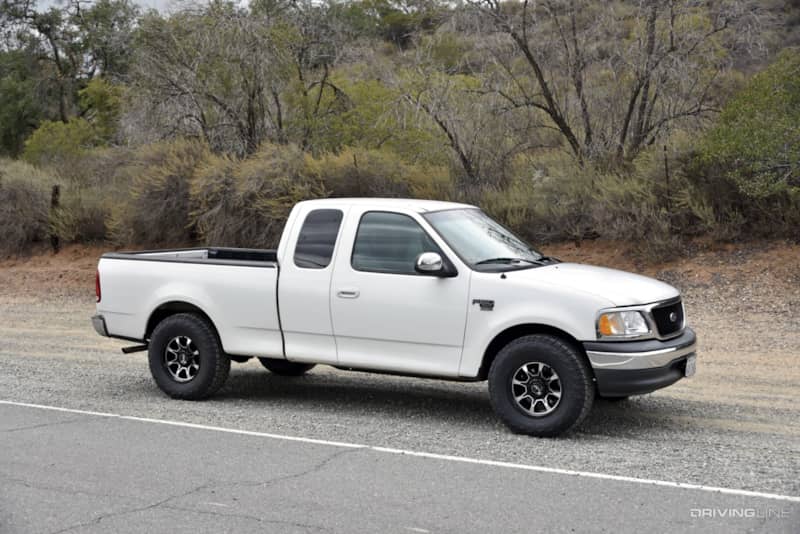 An Old Flame Rekindled
In the end, I spent far less than the equivalent of a few months of a new vehicle payment, and I didn't have higher insurance or registration fees to look forward to for the next five or six years, either. While newer trucks have shiny bells and whistles that my truck doesn't have, my older truck can still do everything a new one can. And now that I've fixed all its little problems, freshened up its looks, and put more capable tires on it, I've fallen in love with my old pickup truck once again.