On the Trail Visits Mount Antero With the Latest, Most Popular Off-Road Vehicles
If you're really into boring, taking your off-road rig to Mount Antero near Buena Vista, Colorado isn't your huckleberry. However, if you like mountain views and Alpine-esque forests, camping, and fishing, Mount Antero is your boy. This edition of On the Trail takes you to Colorado as we explore Mount Antero by Jeep Wrangler, Ford Bronco, and Toyota 4Runner. (Click here to jump directly to the video)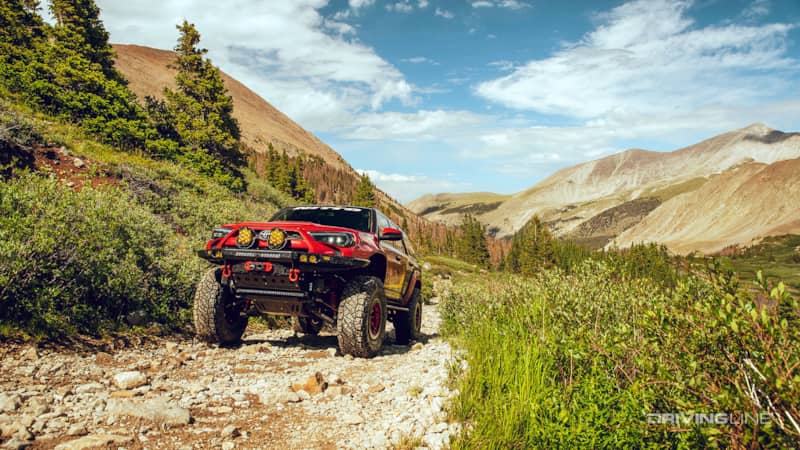 Let's Meet Our Players
Collin Coates of Built2Wander played host for this edition of On the Trail, piloting a 2022 Jeep Wrangler Rubicon 392 with the company's Extreme Recon Package and Nitto Tire Ridge Grapplers (37x12.50R17LT) as its only mods. That gives him a little more clearance, which is always a good thing.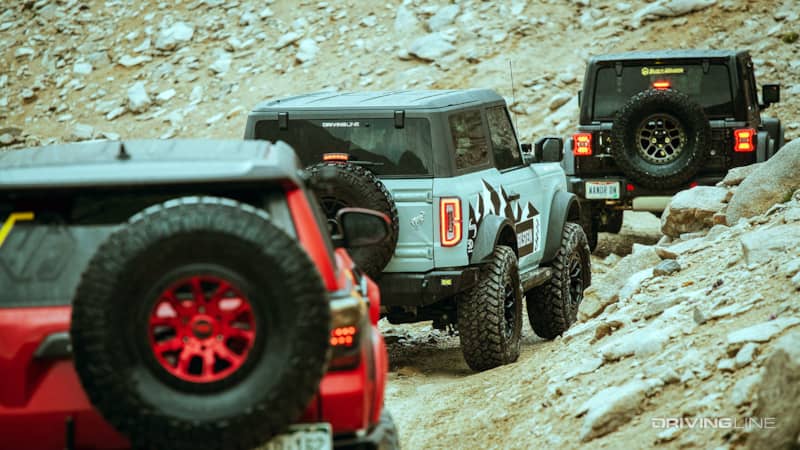 He's joined by 3D Offroad's Matt Thompson in a 2021 Ford Bronco Two-Door Badlands Edition with 35x12.50R17LT Trail Grapplers and Chris Hefty of Hefty Fabworks. Chris' vehicle-of-choice for this adventure was a 2015 Toyota 4Runner on 38x12.50R17LT Ridge Grapplers.
On the Business End
This is a trail that's far more scenic than it is technical. Blazed in the 1950s to allow gemstone mining along its slopes, the road up Mount Antero was made for business, not for fun (that came later).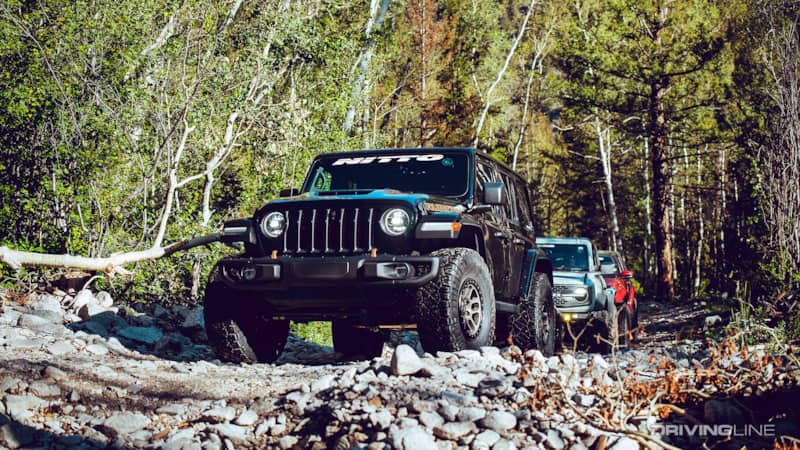 From the valley floor it climbs through conifer and Aspen forests before breaking through beyond the treeline and winding over a series switchbacks, leading to the apex of one of the most scenic 14-ers in the entire state of Colorado. The view alone is a great reward. Collin and his wife come out to the trail a few times a year and when you watch the video, you'll see why. It's a pretty cool place to get away from it all.
Matt moved to Colorado after he got out of the military, where he served as a mechanic. You might say he used to off-road for the U.S. government. Now he does it for himself and his family (and his job). They live the wheeler life and as Collin adds in the clip, "When we come out here, first and foremost, we're doing our best to be safe and minimize risk but we're also being respectful of the trail and the surrounding land so that we can come out and do this more often with friends and family and pass it on to the next generation of wheelers like ourselves."
Experience Points
You don't need a built-out full-blown custom truck or SUV for this trail but as Collin notes, there's no substitute for seat time and building your skillset. That's a very important part of being safe and getting the most out of any trail.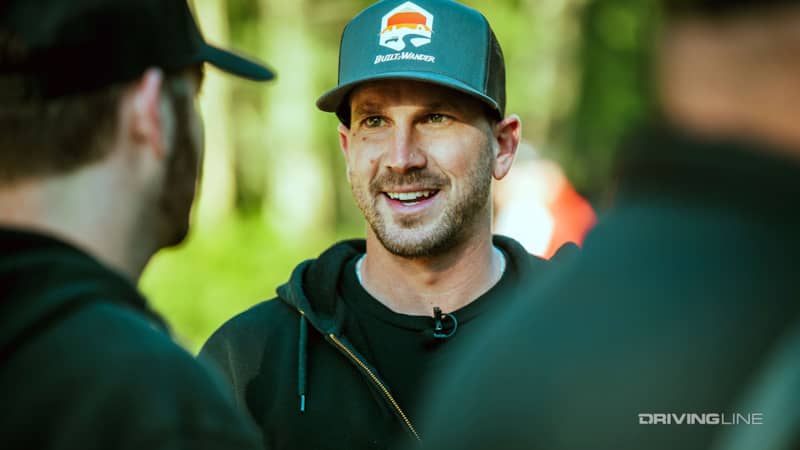 Or you can do what Chris Hefty did and order the combo plate: be a skilled veteran driver in a customized off-road vehicle. His 4Runner packs a long travel suspension kit and he's had it for eight years. He'll periodically tear it down and build it back up but he just loves the thing.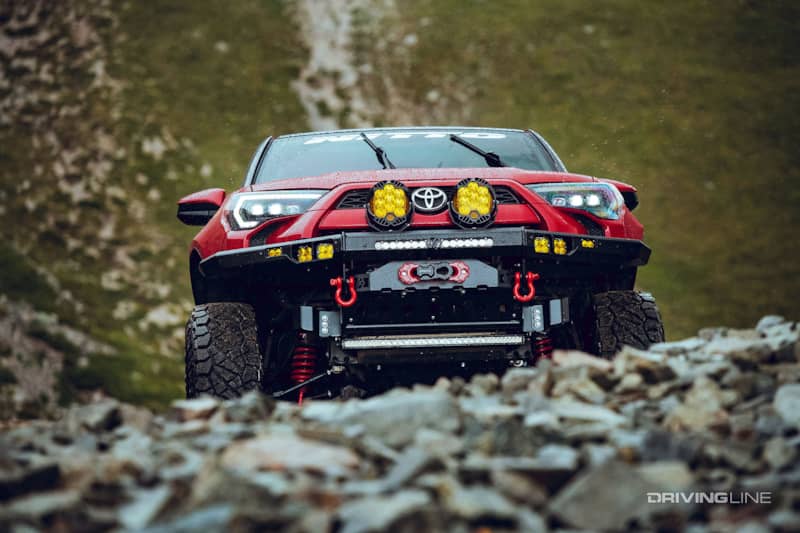 Into the Great Unknown, Weather You Like it or Not
Weather is to off-roading what luck is to poker games: the great unknown that dictates terms for the day. Hit a bad patch, especially in the mountains, and your whole experience could be ruined if you don't play it right.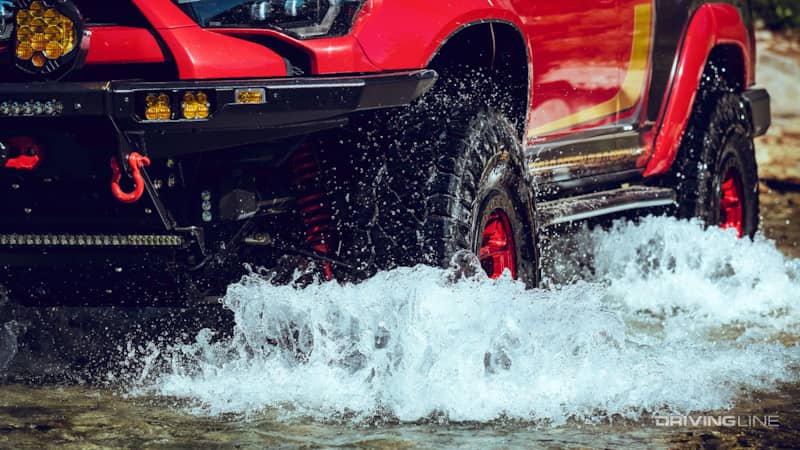 At this point the rain decided to show up and our crew chose to wait it out. Knowing what can go wrong ahead of time and having the right gear, extra clothing, and even a little extra food and water is always the way to go.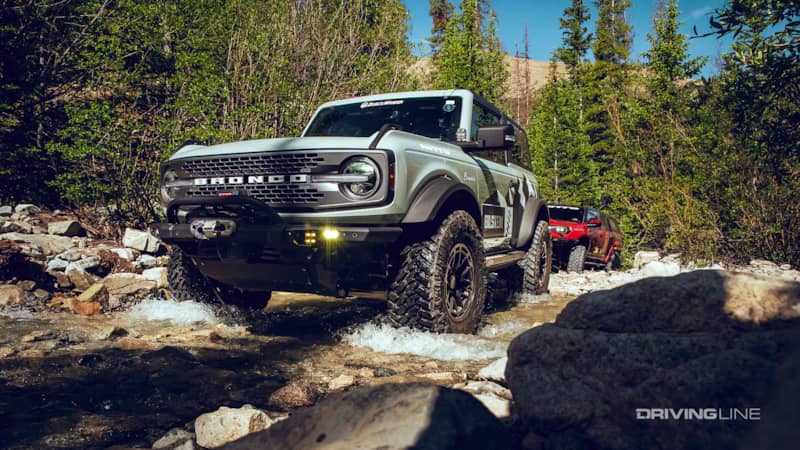 Once the weather let up (and no one floated by in an ark full of animals), the guys got back to enjoying the trail. Matt gave his impressions of the Bronco so far, noting "The Bronco's first design I feel they were out for the family adventure; nice, easy trails. The aftermarket's not quite there yet to really put them in hard, difficult spots. It's very nimble, doing everything we've asked it to do so far. It's a very capable vehicle, you just don't push it past its limits."
Narrow Minded View
The narrower, more stock vehicles took to the switchbacks quite well. Having a dual-range transfer case on this trail is helpful since the climb gains elevation on the quick. Low-range four-wheel drive also keeps you moving through here without putting too much strain on your rig.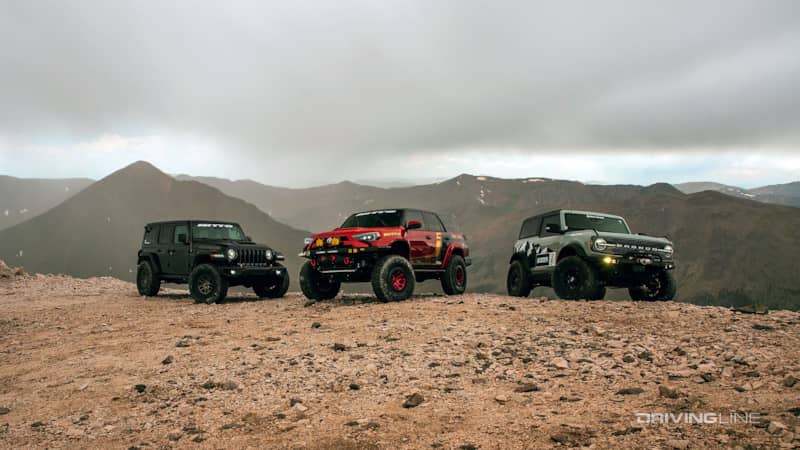 Once you reach the top, you can pretty much knock hitting a 14er off your list as the summit of Mount Antero hits 13,802 feet above sea level.
Thinking on the Fly
Lake level, however, was much closer. After taking in the cold weather and the view, Collin lead the way down to Baldwin Lake. If you really want to maximize your enjoyment at Mount Antero, bring your fishing and camping gear.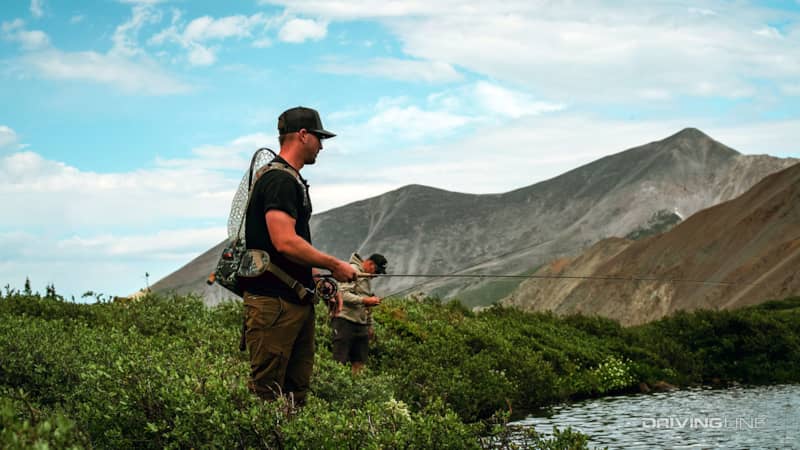 When the team got down to the alpine lake, they busted out the fly fishing setups and got to work reeling in native cutthroat trout. "One of the best parts of this area and one of the reasons I love coming out here so much is that there's all kinds of other routes to take," Collin says. "There's great camping, awesome fly fishing opportunities, you know. My wife and I will come out here and we'll do some wheeling, camp, and fly fish. It breaks it up and it just gives you a bit more to do out here. It's kind of like an added bonus."
Any day you get out to go off-roading at a place like Mount Antero is a good day. Having the added bonus of fishing a mountain lake at the end makes it a great day. Watch the video on our YouTube channel and see just how great the day turned out.