5 Fun Off-Road Activities You Can Enjoy In Your Compact Crossover SUV
Compact crossovers have opened up off-roading to a wide range of outdoors-loving drivers. With dozens of affordable vehicles out there providing decent ground clearance, all-wheel drive traction, and an adventurous personality, it's only natural that they should make possible a world of fun activities not accessible to standard sedans, coupes, and vans. Throw in the extra practicality found in even the smallest of sport-utility vehicles and you've got a formula for trying new things at the same time as you explore new places.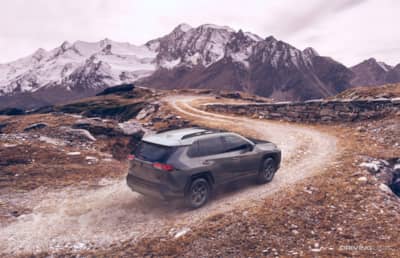 What kind of hi-jinks can you get up to once you aim your modern crossover off-road? Here are our picks for the most rewarding AWD activities made possible by compact SUVs.
Kayaking And Canoeing
Being able to strap a kayak or a canoe to the roof is one of the benefits of owning a crossover, as most compact models have long enough cargo rails up top to accommodate the right carrier for one or more personal watercraft.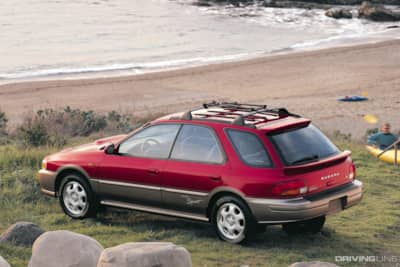 The added bonus, of course, is that an SUV can take you places many other vehicles can't, which means you're not restricted to a boat launch or dock at your local lake or riverfront when it comes time to finding the right spot to put into the water.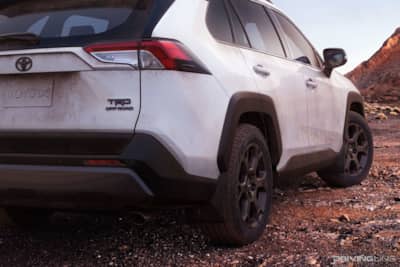 All-wheel drive traction and the ability to bounce over smaller bumps and rocks pairs nicely with 'green laning,' which is the practice of driving on largely unkept trails (usually packed dirt or occasionally grass) through wooded areas, fields, and along bodies of water (especially rivers). Often used for hiking, cycling, or forest maintenance, these pathways can get you closer to the aquatic action than you might imagine, leading you to fresh sections of a familiar body of water that are ripe for being explored.
Boondocking and Adventure Camping
If you're thinking that green laning might lead to other potential compact crossover activities, you're not wrong. You can gain access to more than just a river in a small SUV once you leave the beaten path behind and head off-road, opening up the opportunity for off-the-grid camping in some of the most secluded spots in the country.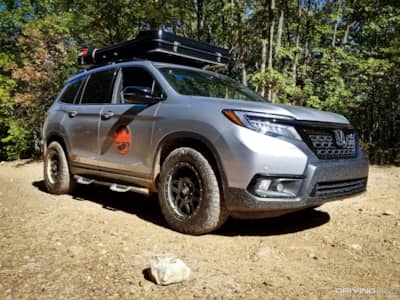 'Boondocking' is becoming increasingly popular as people discover the vast tracts of public land available to them, especially in the western half of the country. These parks and reserves are often open to anyone who is able to traverse them respectfully and clean up after themselves when they leave. With no hook-ups for electricity or sewage, you won't find a commercial camping experience there but rather a wilder, and more pure commune with nature.
Keep in mind that just because your compact crossover can get you where you need to go, not all green lanes lead to public property. Get to know the boundaries of private and public land in your area prior to planning your camping expedition and you'll avoid any potential hassles.
RallyCross 
Feeling a little more frisky? If a paddle down the river or a night in a tent just won't do it for you, then consider soaking up some extra adrenaline with your first RallyCross event. Much like autocross tests the skill of pilots by way of a pylon course in a large, paved parking lot, RallyCross transposes the same concept of short, timed runs onto rough-and-tumble off-road terrain.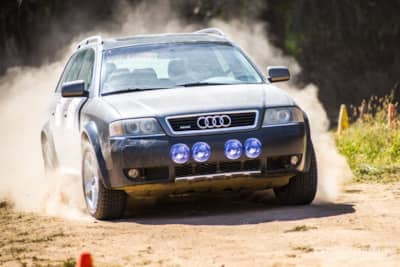 There are as many different kinds of RallyCross as there are groups organizing these typically one-day events all across the country. Some focus on gravel roads, others mix in mud and moguls, and most feature the kinds of obstacles that you're unlikely to encounter on the road.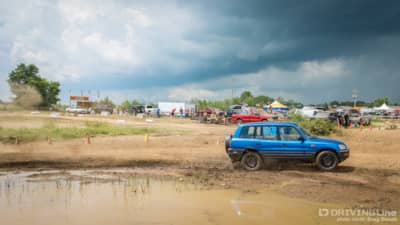 It makes for a challenging, yet still safe way to explore the limits of your compact crossover, and at a much lower speed and expense than a traditional rally stage. Any RallyCross event you attend will also have a stock class for those rocking a fresh from the factory ride, which means you don't need special tires to compete either.
Stargazing
If you don't feel like camping but are a bit of a night owl, access to public land via your compact crossover brings up another golden opportunity. Off-roading gives you the chance to escape civilization, and for anyone who loves looking at the stars this means getting away from the light pollution blasted out by cities and towns that obscure our view of the heavens above.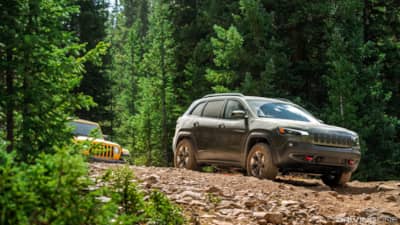 Stuffing a telescope in the cargo area of your small SUV is of course the best way to examine the moon and the planets, but on a clear night all you'll really need is a blanket so you can lie back and take in the panoramic display of the night sky above you. Finding the perfect vantage point is that much easier when you've got all-wheel drive to pull you through any terrain that might get in your way in your quest for the constellations.
Fishing
Where's the best place to catch fish? Ideally, where no one else has thought to look. Out-of-the-way fishing holes that aren't accessible by any road are where all the trout and walleye are hiding, and that two-track lane or old ATV trail that leads the way is your ticket to catching them by surprise.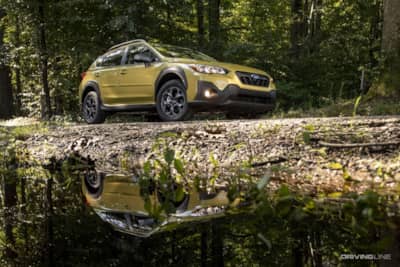 Once winter rolls around, you've got another advantage over the fish. With all-wheel drive traction and enough clearance to get over the bump between the frozen lake and the boat ramp, a compact crossover can take you out onto the ice where you can carve a hole and drop a line in the hopes of enjoying an entirely different fishing season.