Can You Rallycross Your SUV Or Crossover? Here's How to Do It.
Autocross is often cited as the easiest and most affordable way to get into motorsports, but if you happen to own an SUV or a truck there's another option to consider: rallycross. Embracing the same concepts as autocross—timed runs across a challenging, technical, and relatively low-speed course—rallycross throws in the elements of mud, dirt, water, and variable terrain to add an extra degree of fun.
Although most rallycross competitors stick to cars, sport-utility vehicles and pickups are also a good choice thanks to their generally rugged construction and decent ground clearance. A growing number of off-road tire options (such as the Nitto Nomad Grappler) are now available for crossovers, further deepening the field of competition.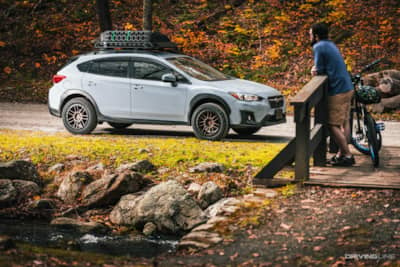 Here's how you can prepare your own rig for motorsports fun, all while keeping you and your vehicle safe at a rallycross event.
Tires Are Key
As with most things automotive, proper tire selection is crucial to getting the most enjoyment out of your rallycross experience. Yes, you can show up at an event with a standard all-season tire on your SUV or crossover and still have an ok time, but since you'll be heading off-asphalt you could find yourself limited in terms of traction and performance.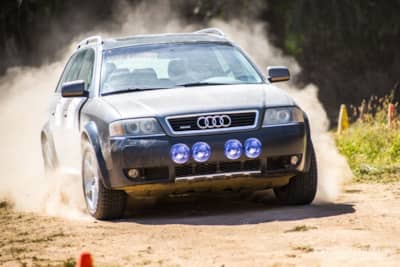 There are several popular rallycross tire options. At the top of the pyramid is dedicated rally rubber, but given its limited size availability and its cost these tires generally aren't all that appealing to beginners—especially when looking for a solution that can be driven every day rather than installing and removing just for events. There's also the fact that specialized rally tires can change the class your vehicle is entered into, which might put you up against more seasoned competitors in fully prepared rides.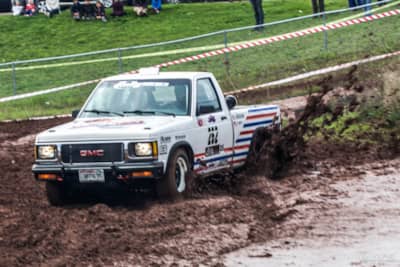 Fortunately there are alternatives. Given the type of terrain you're likely to encounter when rallycrossing, it's important to choose a tire that features large voids between tread blocks that can clear dirt and mud easily. At the same time, you also want a tire that won't fight you as you change direction in a low-traction environment.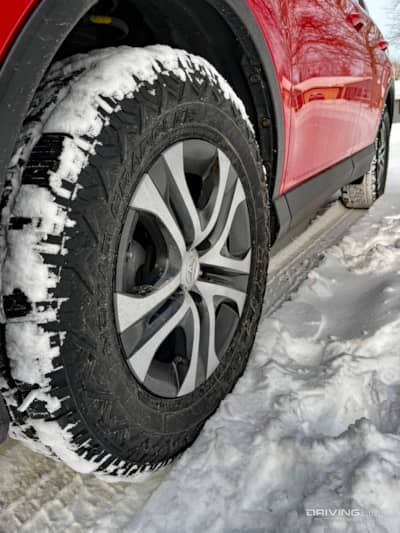 Surprisingly, many rallycross competitors turn to winter tires for their events. Reasonably affordably, with chunky tread, winter-rated rubber is offered in a huge range of sizes (which is important for smaller crossovers as well as sedans and hatchbacks), and offers enough grip to accelerate while also making it easy to break traction when sliding through a corner. The downsides? You won't be able to drive on them every day in the summer time, as the softer rubber compound wears quickly on warm roads, and they also won't last all that long if the events you're competing in feature packed gravel or other hard surfaces.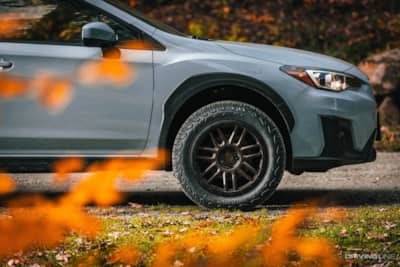 A better choice for SUV owners is an all-terrain tire, or a light off-road tire. With the advantage of being able to run larger tire sizes than a car, sport-utility vehicles and crossovers can access rubber with an aggressive tread pattern that is designed to sling mud and rocks while also remaining capable of handling day-to-day driving. SUV owners have the further advantage in some cases of being able to claim an A/T tire as a 'stock replacement,' which can keep a vehicle from moving up to a prepared or modified class.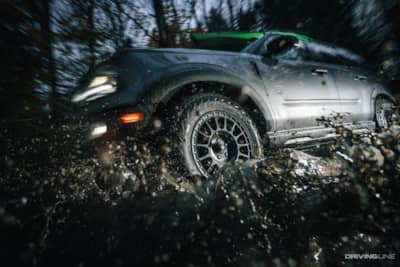 When it comes to choosing a rallycross tire that can change direction quickly, remember that on a loose surface, a narrower tire is often a better choice than a wider one—the opposite of what you would typically expect when driving quickly on pavement.
Keep Your Ride Height Modest
Speaking of changing direction—one of the things that separates rallycross from traditional off-roading (aside from the lack of major obstacles such as rocks or deep water) is that it takes place at a higher speed than what is typically encountered on the trail.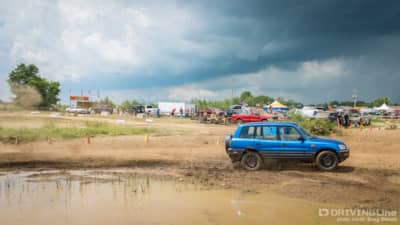 As a result, a lifted suspension system, while useful off-road, becomes a liability when competing in a rallycross event. Since you'll be asking your sport-utility vehicle to corner more quickly than it was designed to do, you won't want to add any instability to the situation by lifting it. A stock spring setup is always the best choice, with no body lift. In some cases, you may want to consider slightly lowering your SUV or crossover, or disconnect the front swaybar (if equipped) to help better change direction at speed.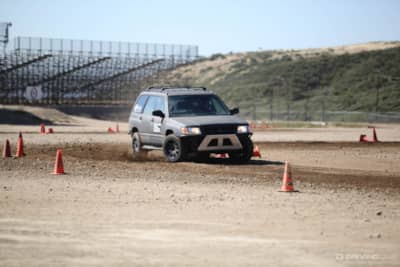 One important note: you may discover that some rallycross events won't allow SUVs to compete. This is specifically due to their increased risk of rollover due to a taller ride height and increased suspension travel. Compact crossovers tend not to suffer from the same bias, but it's something to consider if you own a larger sport-utility that may not qualify.
Take It Easy, Take Direction
The final thing to consider when competing in rallycross for the first time in your SUV or crossover is to realize your limitations and drive within them. You're there to have a good time, not necessarily win 'fastest time of the day,' and you'll learn more about your vehicle and yourself as a driver by paying attention to how others handle themselves on the course, and by keeping speeds at a level where you feel in control of your vehicle.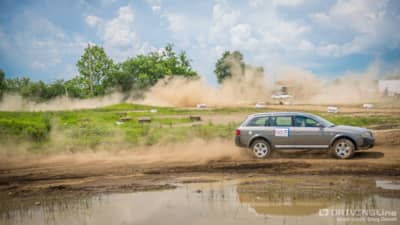 Getting used to the rougher terrain of a rallycross course and understanding how your vehicle reacts to it presents a learning curve even for experienced motorsports drivers. Remember, not only do you want to be able to drive home at the end of the event, but you may also be heading to work on Monday morning behind the wheel of that same vehicle. Take care of the equipment, take care of yourself, and enjoy your introduction to your new favorite automotive hobby.