5 More Cheap 4x4s (from the '90s) To Get You Off-Road On A Budget
The current sweet spot for cheap 4x4s is a wide one, as the 1990s delivered a long list of Japanese and American sport-utility vehicles and pickups aimed at drivers who wanted to leave the asphalt behind. This era marked the beginning of the SUV explosion, and as a result most of the models on sale still counted legitimate off-road cred as a major part of their marketing package.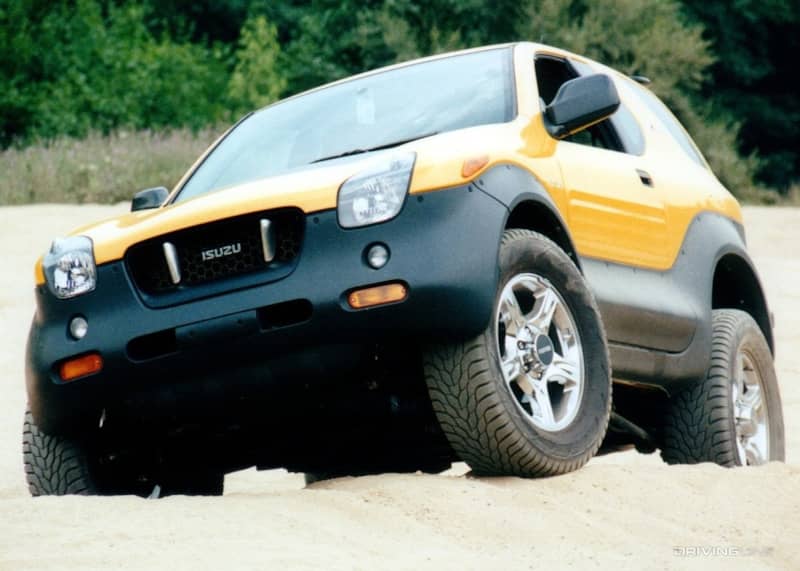 A 20 to 30 year old truck is just modern enough to count on from a reliability perspective, but also old enough to bang around in the mud and on the rocks and not feel too bad about any collateral suspension or body damage. After the feedback we had on our original list of inexpensive off-roaders, we've picked another 5 Rad-era SUVs to help get you in to the 4x4 scene without having to spend all that much cash.
Isuzu VehiCROSS
Although it's more often included on lists of the weirdest off-road vehicles ever built, once you get past its extroverted looks there's a lot to like about the Isuzu VehiCROSS. For starters, underneath that plastic-fantastic body cladding lurks a platform that shares a lot with the Isuzu Trooper, which means most of the vehicle's important parts—engine, transmission, chassis—are reasonably easy to source parts for. Power comes from a 3.5L V6 that's good for 215hp and 230 lb-ft of torque, and a four-speed automatic was standard across every one of the just-under-6,000 examples built.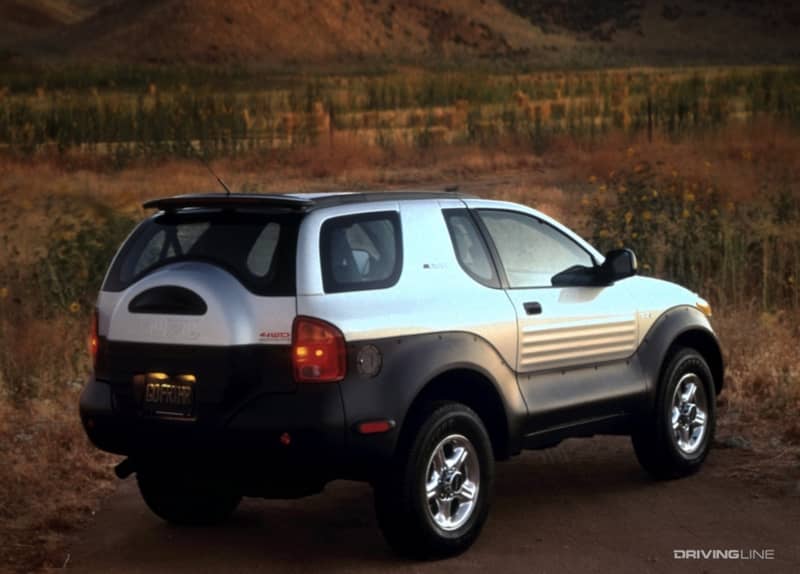 The Trooper is already celebrated for its off-road prowess (more on that later), but what helps the 1998-2001 VehiCROSS stand out is its unique 'Torque On Demand' 4x4 system. Relying on a network of sensors to track wheel spin, it was able to automatically manage torque distribution and find traction in an era when most four-wheel drive setups were simply mechanical designs. If you're going to run into unexpected maintenance expenses it will most likely be in servicing this system, or happen while trying to locate replacement body panels and trim pieces.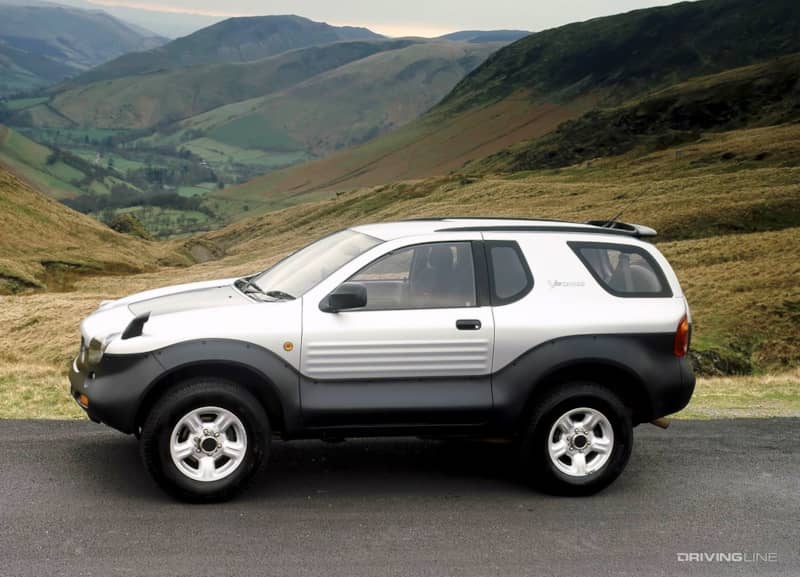 What else does the VehiCROSS have to offer? Hardcore factory monotube shocks, a short wheelbase that fits down trails too tight for larger rigs, and a surprisingly affordable purchase price despite its rarity. So few versions were built not because people didn't like the Isuzu, but because the company experimented with ceramic body stamping tools to help create its funky shape, which had a much shorter working life than a traditional steel setup.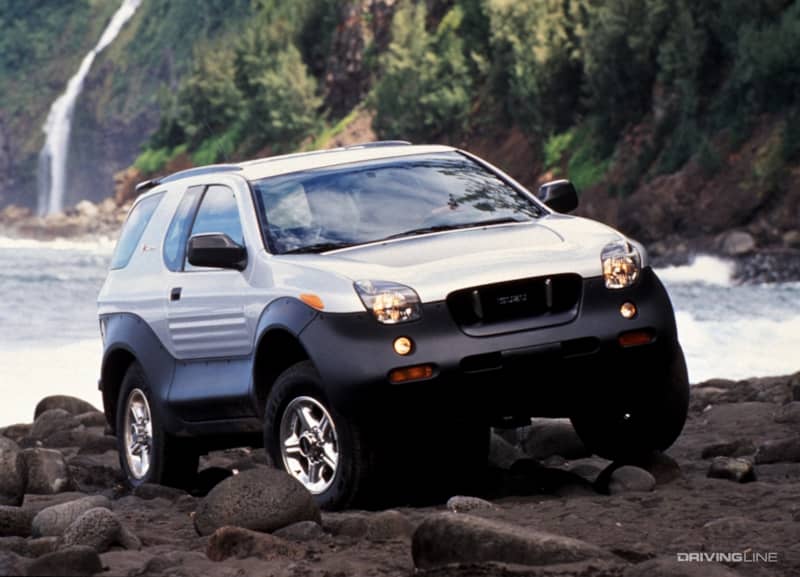 Did we mention that the VehiCROSS won its class at Dakar in 1998?
GMC Yukon GT / Chevrolet Tahoe 
The GMT400 platform underpinned not just the very successful 1998-1998 Chevrolet and GMC full-size pickups, but they also pulled duty in the full-size Chevrolet Blazer/Tahoe and GMC Yukon/Yukon GT that hit the market in the early '90s.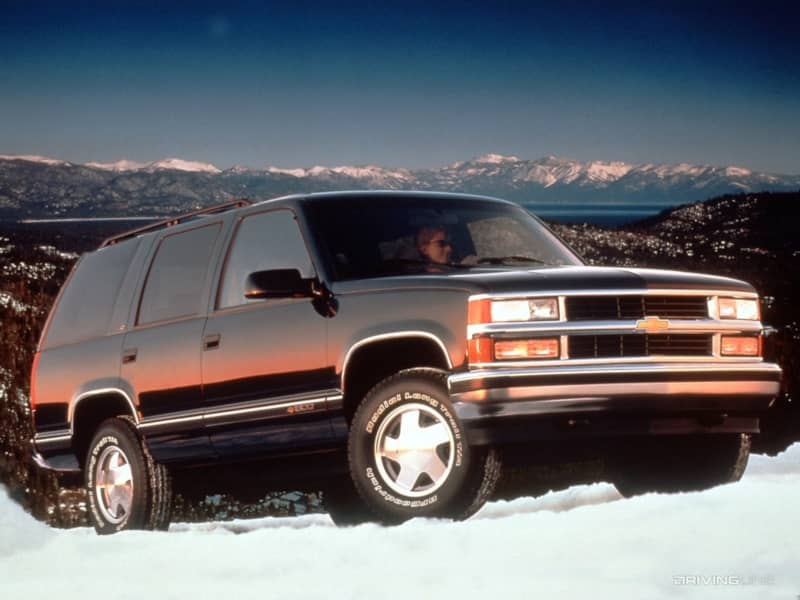 Although the less common two-door is the better bet for off-road fun thanks to its smaller footprint, super cheap pricing on the four-door models makes them a tempting target for anyone looking to build a capable 4x4 for not a lot of money. Almost models come with 5.7L of V8 power, with later Vortec motors good for 255 horses and 335 lb-ft of torque. If you're lucky, you might snag one of the 6.5L turbodiesel V8 models, although they're difficult to find and have developed somewhat of a cult following.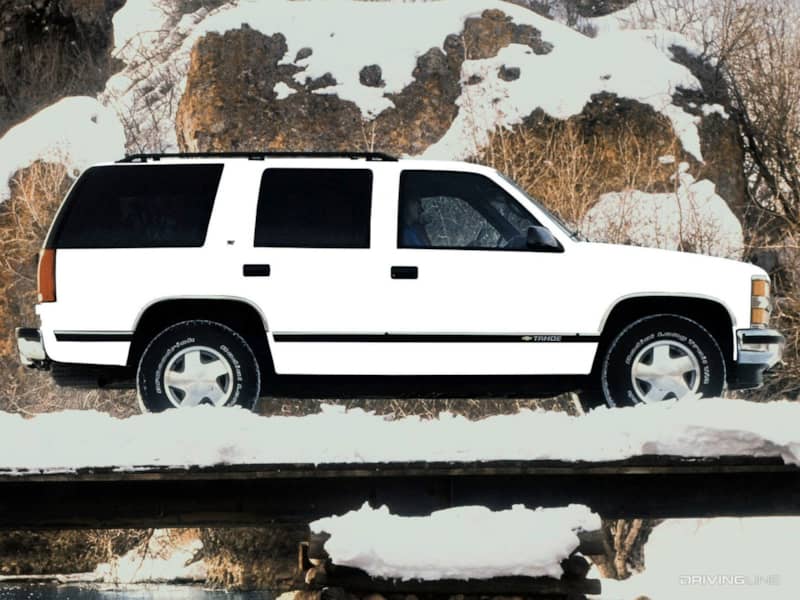 In terms of ownership costs, almost anything that fits a Chevy or GMC truck of that period will also work on a Yukon, Tahoe, or Blazer, with the Suburban also subbing in as a common parts share option. Unique items like cargo area glass and rear fenders can pose a problem if they need to be replaced, and rust is of course always a concern with a truck from the '90s, but overall these SUVs can take a ton of abuse on the trail and still get you home safe and sound.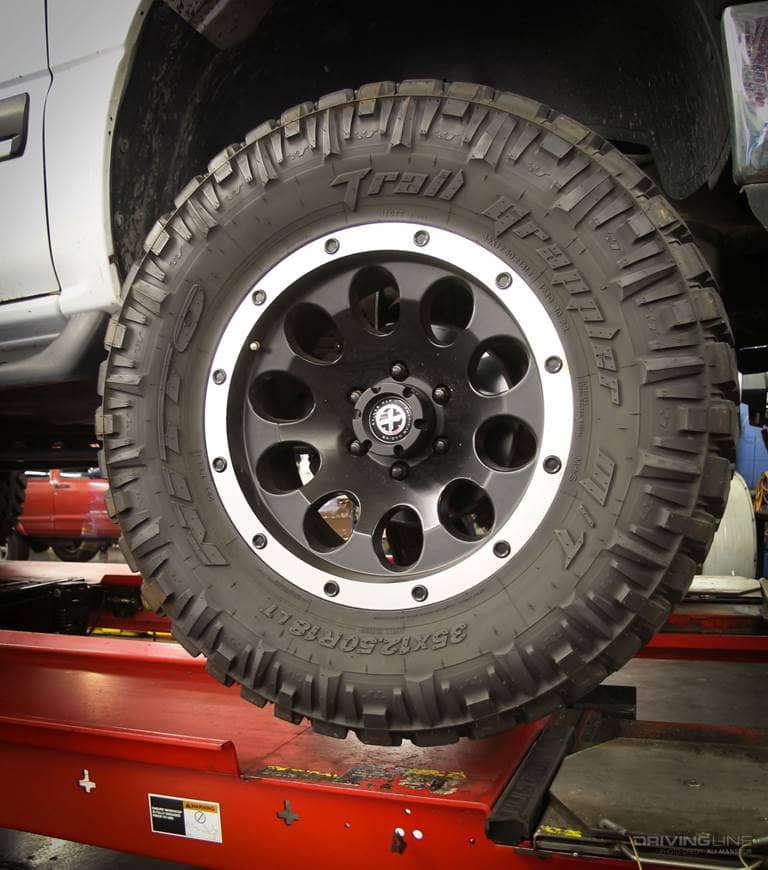 Next-generation GMT800 Yukons and Tahoes (which arrived at the end of the '90s) are also a good bet for off-roading in a similar form factor, but you'll pay a bit of a premium due to their desirable LS drivetrains. 
Nissan Pathfinder
Although the early generation is prized by fans of Rad Era SUV design, focusing on the second-generation 1996-2004 Nissan Pathfinder is a great way to score an off-road capable 4x4 at a seriously discounted price.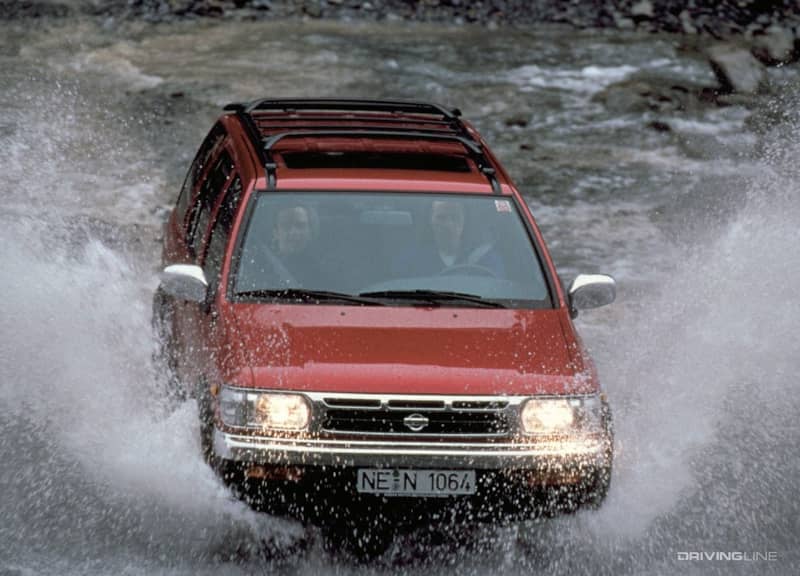 The R50-platform Pathfinder offers an interesting combination of features. Despite its unibody construction (buttressed by reinforced frame rails), it's very nearly as sure-footed as a same-year Toyota 4Runner in the rough stuff while providing a much smoother ride on your way to the trailhead. A solid rear axle and independent front suspension work with a pair of four-wheel drive systems (either a manual part-time unit or an automatic system that appeared in 2001) to keep the Nissan's forward momentum moving. A limited-slip differential was also available.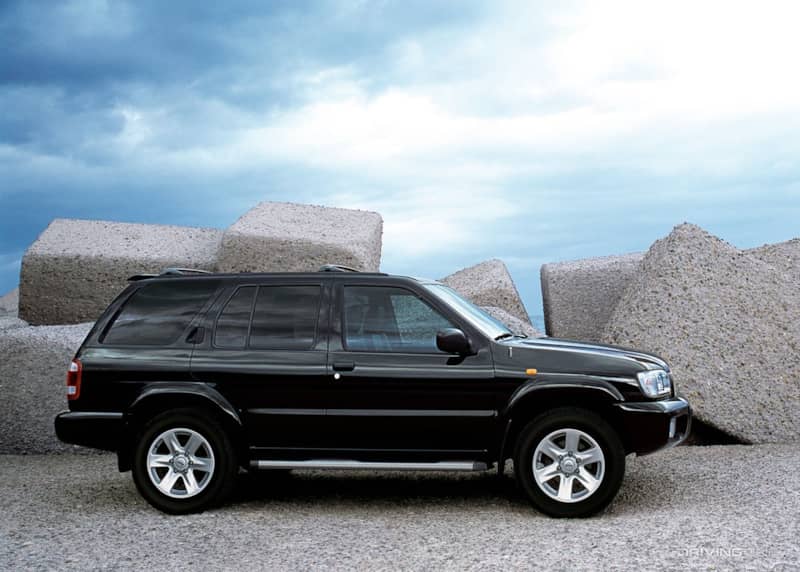 Manual transmissions were offered with the Pathfinder, but a four-speed automatic is much more common. Make sure to pick up a 2001-or-later version of the SUV, as its 3.5L V6 was good for up to 250hp, which represents an 80 pony boost over the original 3.3L V6. Fuel mileage is also much better with this engine, which means you can range farther from home before having to head back to top up the tank. As with the GMT400 trucks, rust is always a concern with older Nissans, especially one with a unibody.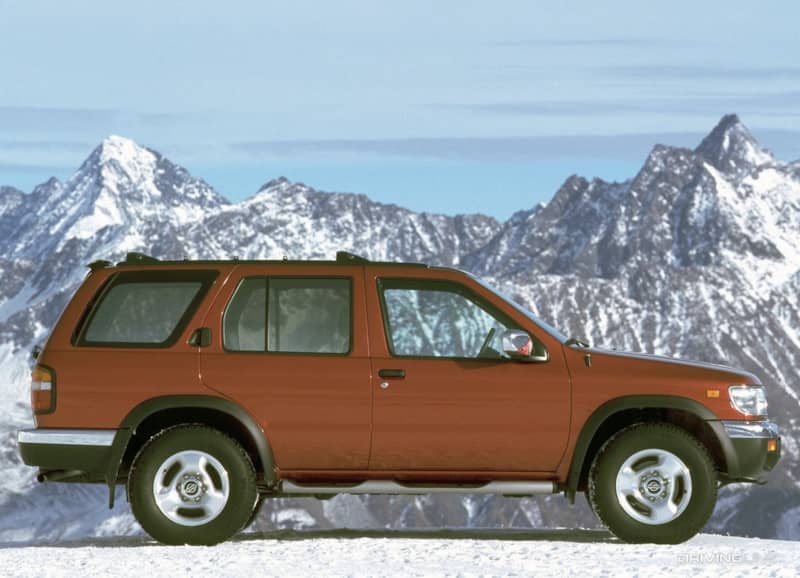 A further bonus? The aftermarket has finally caught up with the Pathfinder, which means there are numerous upgrades and add-ons out there to personalize your R50. If you're feeling fancy, you can add the Infiniti QX4 to your cheap four-wheel drive hunt, as it wraps the same mechanicals in a somewhat more stylish package.
Jeep Grand Cherokee ZJ 
The Jeep Grand Cherokee is another unibody 4x4 dark horse. The original ZJ platform is perhaps the least-expensive off-road-friendly SUV you can buy today, and bargain basement examples litter online classifieds across the country. There's a reason for this of course—the 1993-1998 Grand Cherokee has its share of reliability issues—but if you're primarily playing in the dirt you won't be disappointed with the ZJ.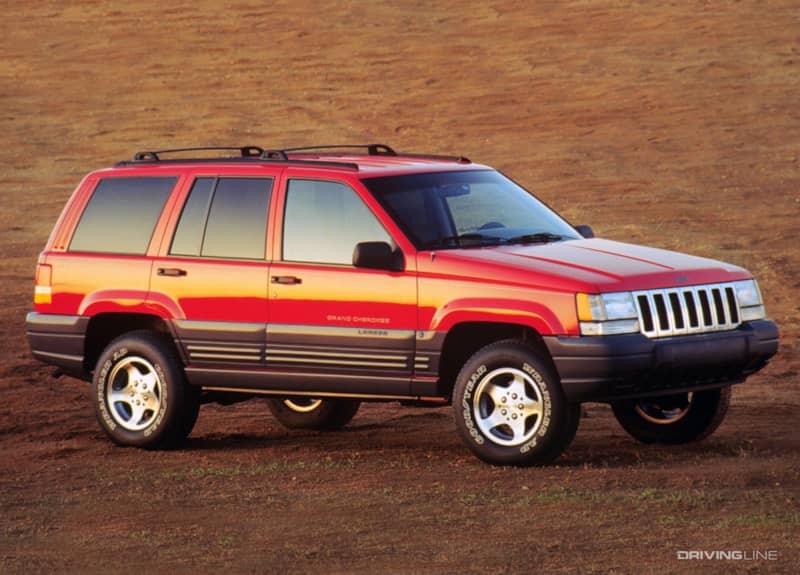 Plan on dealing with issues like electronic gremlins, power steering leaks, worn bushings, and standard maintenance wear items. Once that's sorted, or if the previous owner took care of the typical list of ZJ issues, you're looking at a reliable six-cylinder (the unkillable 4.0-liter unit) or a torquey V8 (225 horses, 300 lb-ft from 5.2L), a pair of solid axles front and rear, and one of three different four-wheel drive systems. Of the latter, the full-time NP242 is the most problematic transfer case, with the NP231 part-time unit a sturdier bet.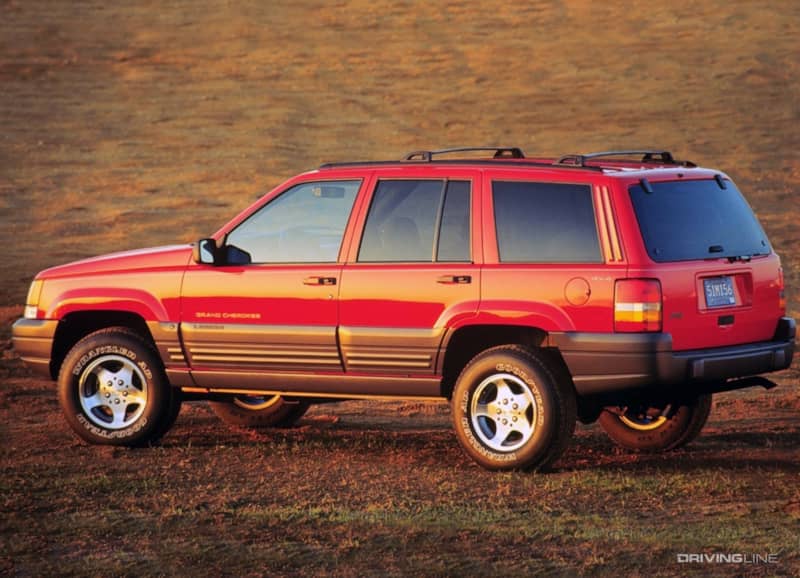 Jeep parts are cheap, and if you're handy with a wrench maintaining the Grand Cherokee yourself isn't all that complicated. As with all Jeeps, you can go completely wild with third-party suppliers when building the rig of your dreams, but even sticking near-stock will deliver sub-$5k fun with a ton of interior room for hauling all your stuff to the campsite.
Isuzu Trooper
The Isuzu Trooper is more than just a platform donor to the flamboyant VehiCROSS. The second-gen model that appeared in 1992 is far too often overlooked by SUV fans seeking a cheap 4x4.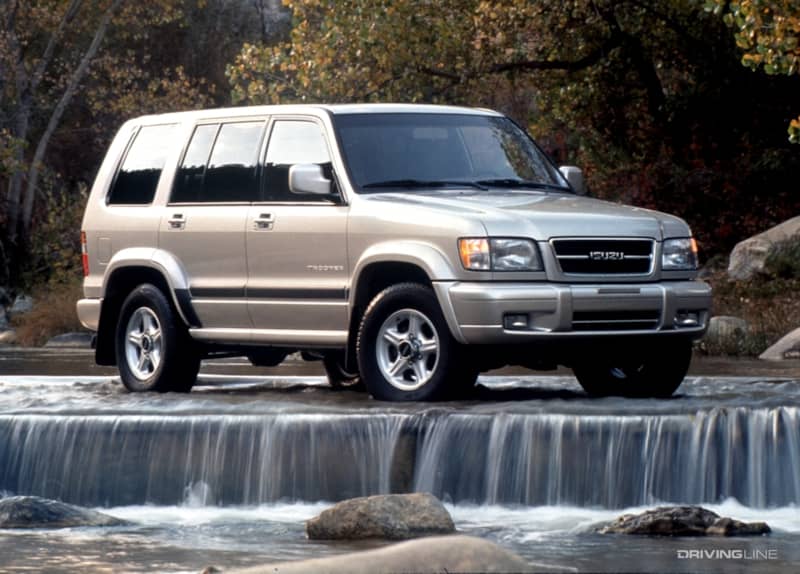 This big-boned, body-on-frame truck was built until the early 2000s, and featured a choice between two V6s (a 190hp 3.2L, and a 215hp 3.5L that appeared in 1998), available part-time and (on later models) a similar-to-VehiCROSS Torque On Demand four-wheel drive system, and both manual and automatic gearbox choices. Clutch pedal equipped trucks are at a premium as the five-speed transmission is considered more sturdy, and the 3.2L engine is the most reliable of the two, making mid-decade models the ones to target.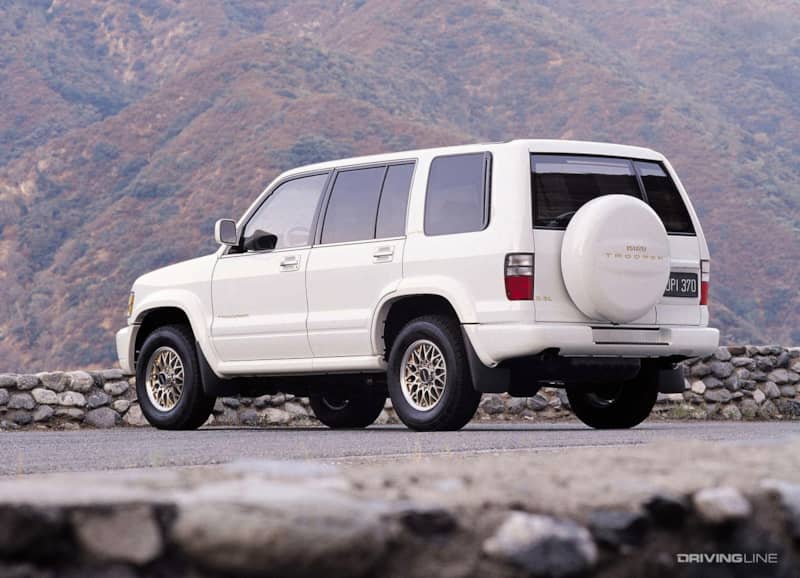 The Trooper is spacious inside, mechanically simple, and inexpensive to repair should you snap something on the trail. With a reputation that flies under the radar compared to Toyota and Nissan SUVs of a similar size, the Isuzu is worth adding to your list of affordable off-road candidates.