5 Reasons Why Hybrids Make Better Off-Roaders
When it comes to vehicles, off-road and practical are two types that are usually on opposite ends of the spectrum. You can have one or the other, but rarely both. Off-road vehicles are typically big and capable, but they are usually gas guzzling and too big to drive around in the tight spaces of the city. Hybrids, on the other hand, are highly fuel efficient, but until recently, only seem to be good for general commuting. It looks like that's about to change.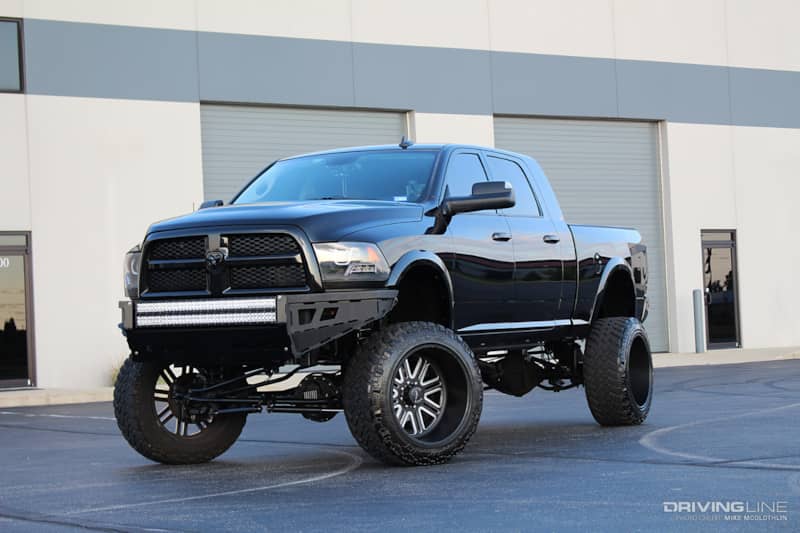 Hybrid technology has been around for over two decades, but as we roll into 2021, it is making its way into more off-road capable vehicles.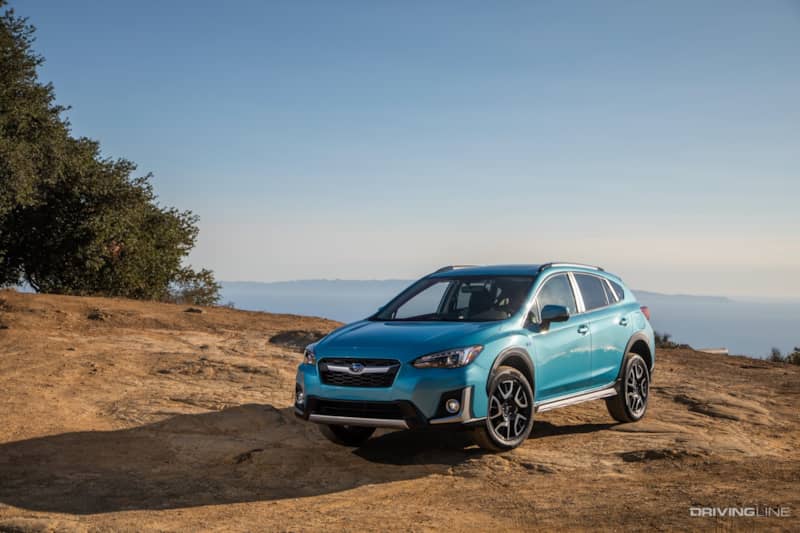 For 2021, the U.S market has hybrid off-road options from the Toyota RAV4 Prime and Subaru Crosstrek Hybrid crossovers, the full sized F150 PowerBoost, all the way to extremely capable off-roaders like the Jeep Wrangler 4xe and Land Rover Defender.
Power and Torque
Electric drivetrains provide an instant yet smooth torque delivery. The instant torque helps in tricky situations where low-end power is needed to clear an obstacle.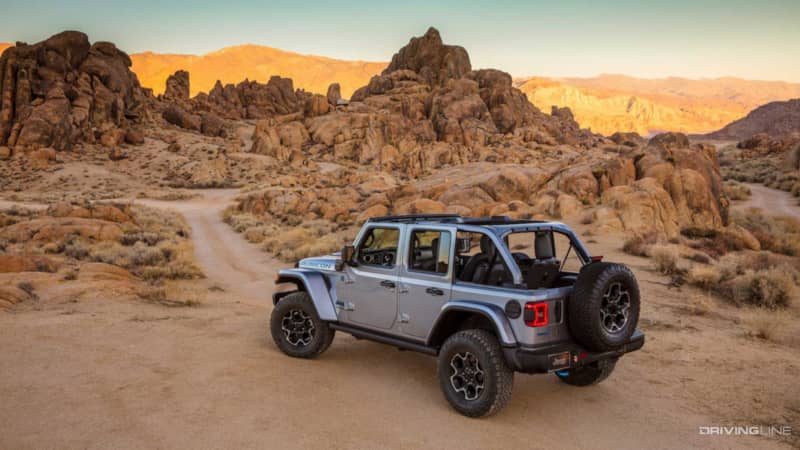 Take for example the Wrangler 4xe. The hybrid powertrain of the Wrangler 4xe makes 470 lb/ft of torque. Compare that to a Wrangler with the 3.6l V6 that makes 260 lb/ft. With all that added torque you might not need to regear. 
Sports Car Acceleration
Not only does instant torque help off-road, it helps on road as well. Off-road vehicles typically suffer from sluggish on-road acceleration.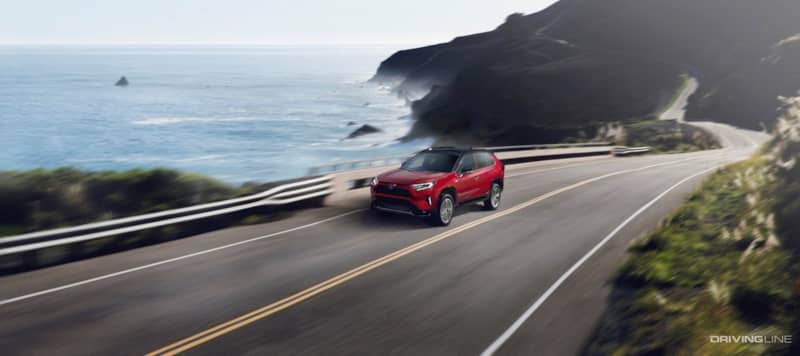 RAV4 Prime makes a combined 302hp and helps it reach 0-60 in 5.4 seconds. Amazingly, that makes it more powerful and faster than the Toyota GR Supra 2.0 and Toyota 86.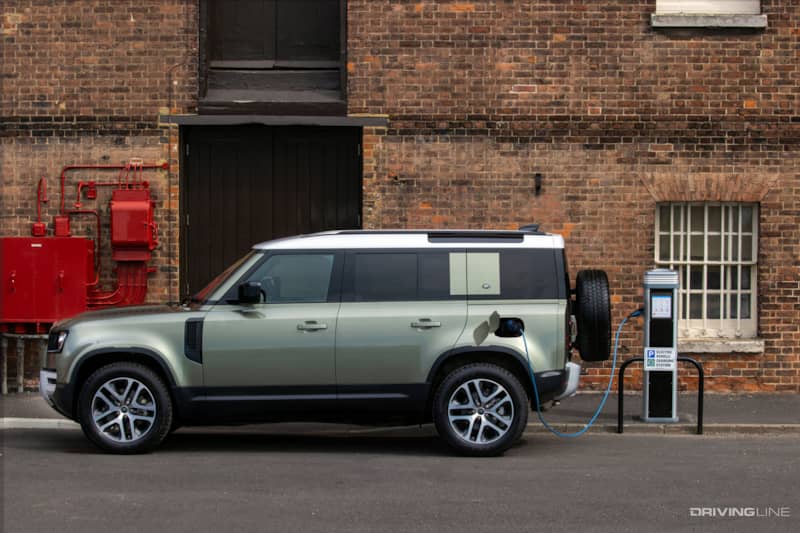 The Land Rover Defender's mild hybrid 3.0 inline-6 makes almost 100 more horsepower and gets to 60 in almost 2 seconds faster than the base turbocharged 2.0 4 cylinder—all while being slightly more fuel efficient.
More Miles per Gallon for More Smiles per Gallon
Longer range means you can go further without stopping for gas. The ability to go further also means less of a need to carry jerry cans, freeing up space for other things to carry.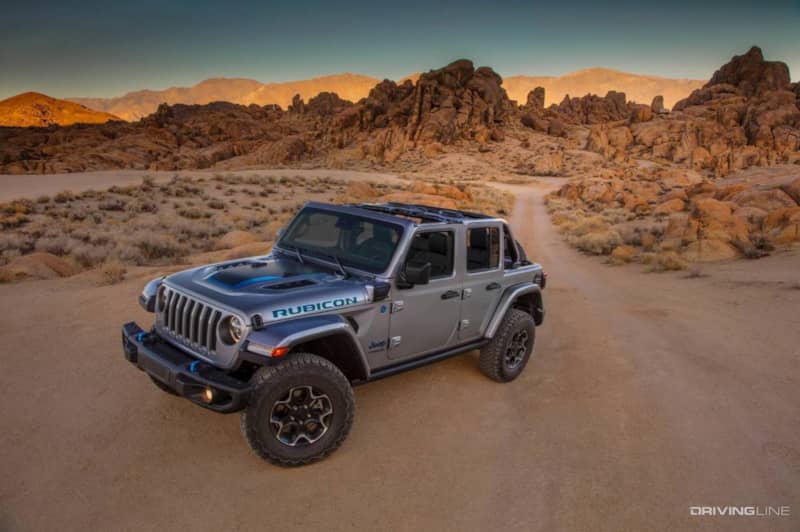 The Wrangler 2.0 turbo is rated at 21city/22 highway. The Wrangler 4xe uses the same motor paired with a hybrid powertrain and gets 50 MPGe (miles per gallon equivalent).
Move in Silence
Nothing can ruin a moment like sound breaking the silence. No one likes the guy who shows up to camp late and wakes everyone up or scares away all the nearby wildlife because of a rumbling engine.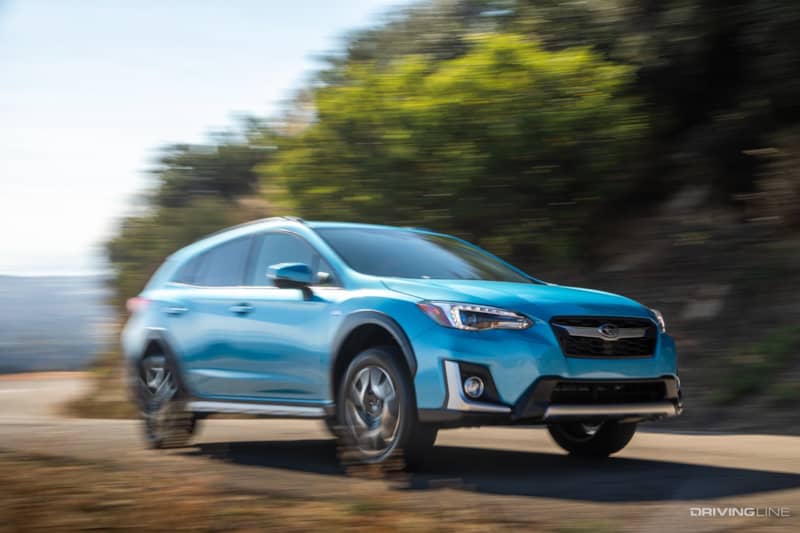 At low speeds, hybrids can run solely on battery power. So, if you showed up to camp late in a RAV4 Prime, the only sound other campers would hear are the tires crawling over the terrain. On a full charge the RAV4 Prime can travel 47 miles in silent, all electric power before the motor kicks on.
A Generator on Wheels
Ford's F150 hybrid not only makes 430hp and 570 lb/ft of torque, it will also allow you to power everything from an arc welder to an electric grill. You can even charge other plug-in electric vehicles, all while averaging 24 mpg out of a full sized truck—that's double the combined mpg of a 1990 F150 with a V8!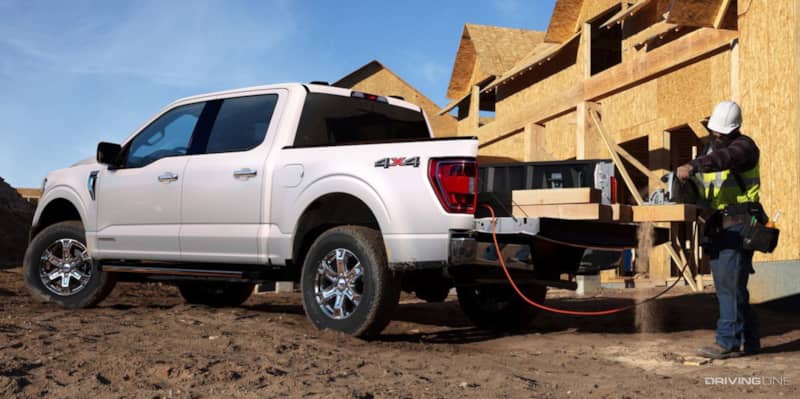 The benefits of a hybrid drivetrain simply add to the off-roading experience with power, efficiency and convenience. Can you think of any reasons why hybrids don't have a place in off-roading? Let us know in the comments!