The Perfect All-Purpose Vehicle? 1,000 Mile Owner Review of the Toyota RAV4 Prime
It's been almost exactly one month and about 1,000 miles since my family took delivery of our 2021 Toyota RAV4 Prime. And there's been one issue with the car that's been nagging me ever since we got it. The fact that these things are EVERYWHERE.
Popular for a Reason
While the plug-in-hybrid Prime models are relatively uncommon, there are regular RAV4s and RAV4 Hybrids all over the place. There's already been more than one occasion where I've walked toward someone else's RAV4 in a parking lot thinking it was ours.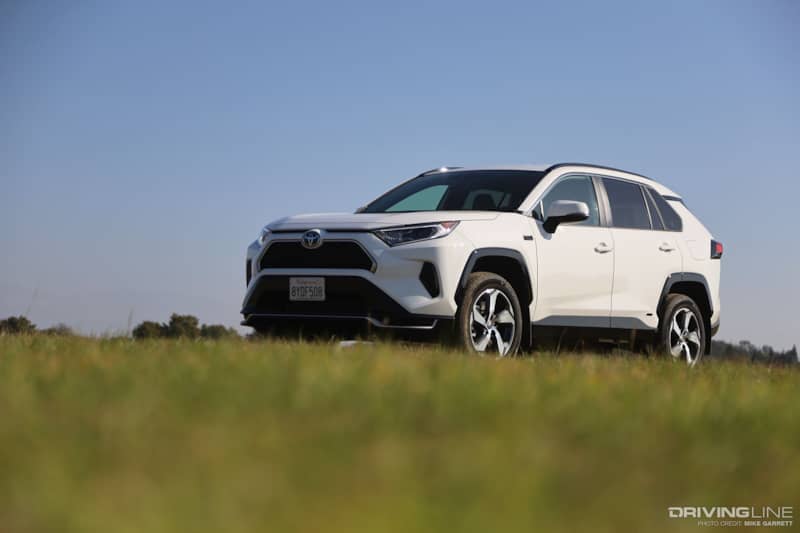 As a person who has often driven something that stands out on the road or in a parking lot, there's been some adjustment getting used to such an "anonymous" vehicle.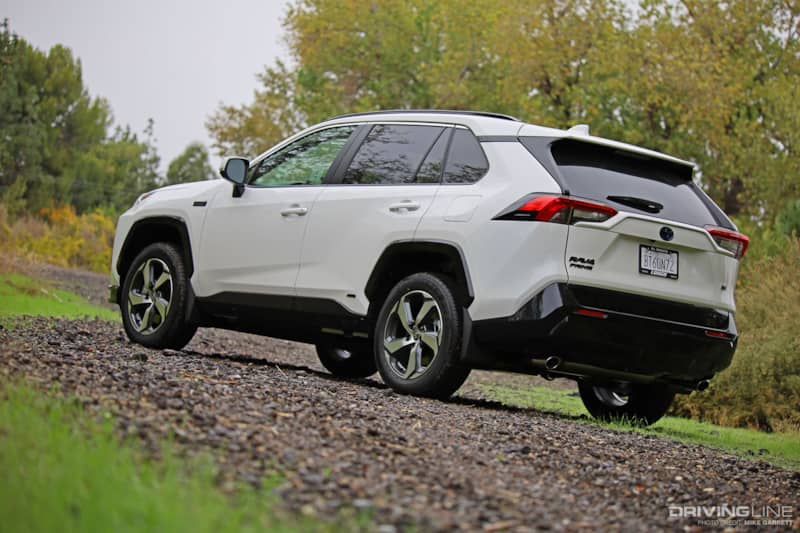 While I'm still getting used to that, I've also quickly come to understand just why the modern RAV4 is so popular—and why the Prime version is one of the best all-around vehicles one can buy right now.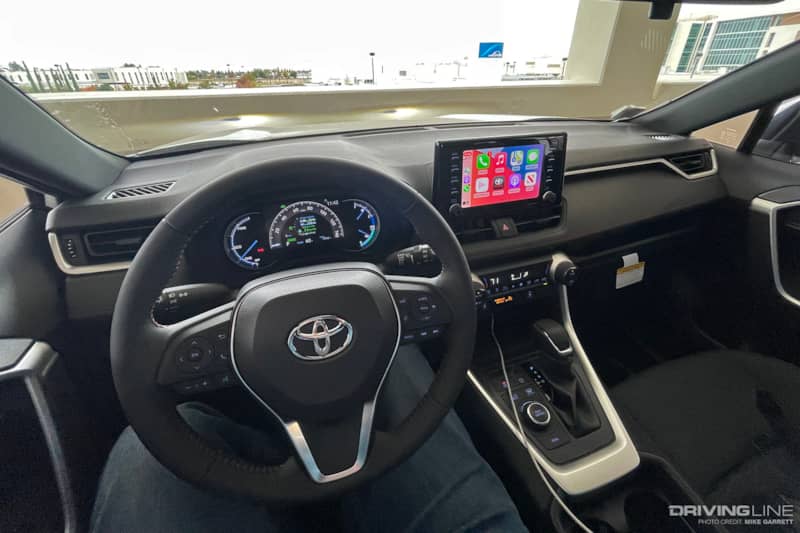 Ideal Dimensions, Surprisingly Decent Power
Size-wise, the current RAV4 is just about perfect. It might be a little small for a family with three kids or more, but for the vast majority of drivers it's plenty roomy, with a spacious rear seat and a cargo area that handles family trips or Costco runs with ease.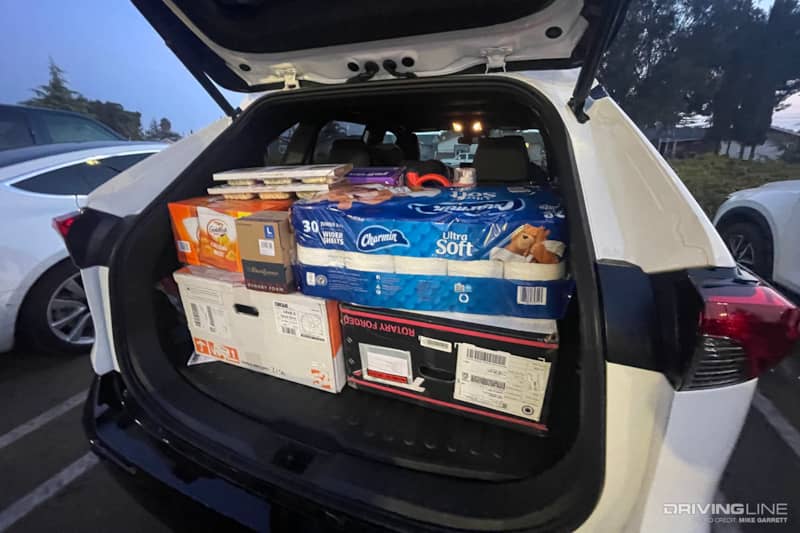 Along with the ability to run on either gasoline or electric power (which I'll get to in a second), another benefit of going with the RAV4 Prime is that Toyota also throws in 302 horsepower and all-wheel-drive standard.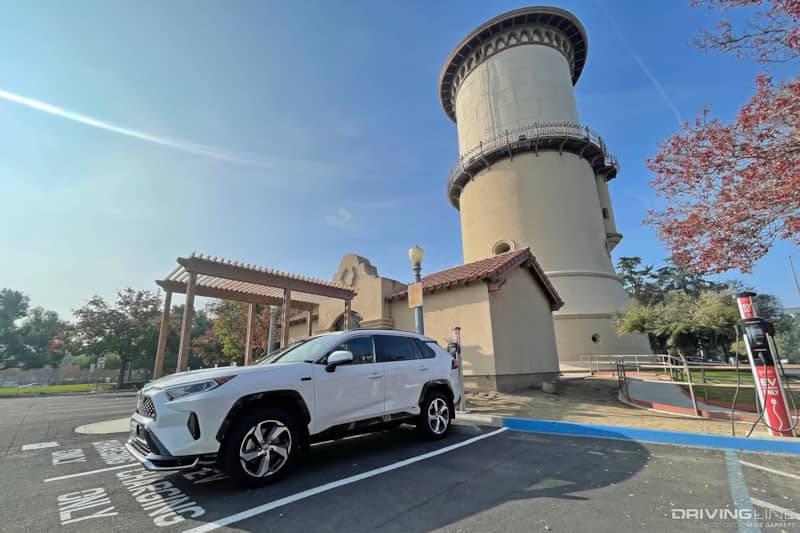 I won't quite call it a dragstrip monster, but the power certainly adds a fun factor. And the Prime does especially well on the highway, with big thrust ready whenever it's called on—even in high-speed situations. 
Gasoline or Electric? Choose Your Own Fuel
But as I mentioned when covering the hunt for my next family car, what truly sets the RAV4 Prime apart from every other crossover SUVs is its plug-in-hybrid powertrain and the versatility that comes with it.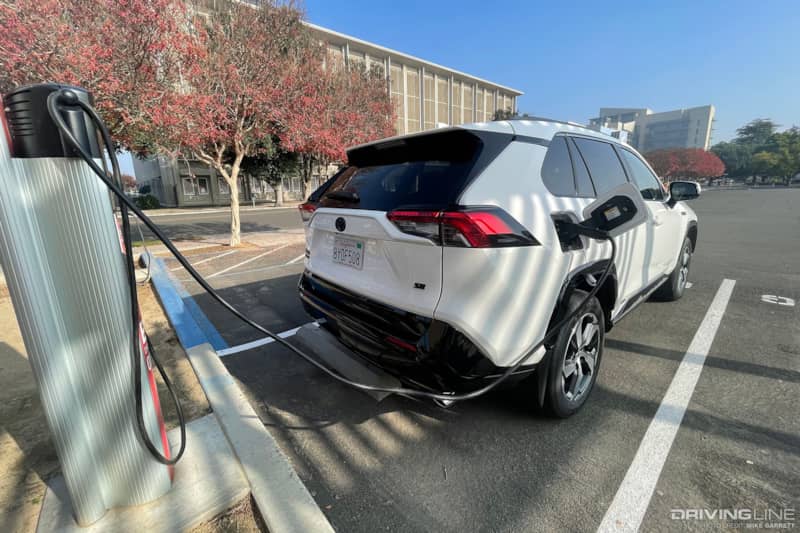 Approximately 90% of the 1,000 miles we've put on the car so far have been in EV mode, running purely on the battery while the 2.5 liter gasoline engine remains silent. In fact, I've found myself switching into hybrid mode just to run the gasoline engine a bit during the break-in period.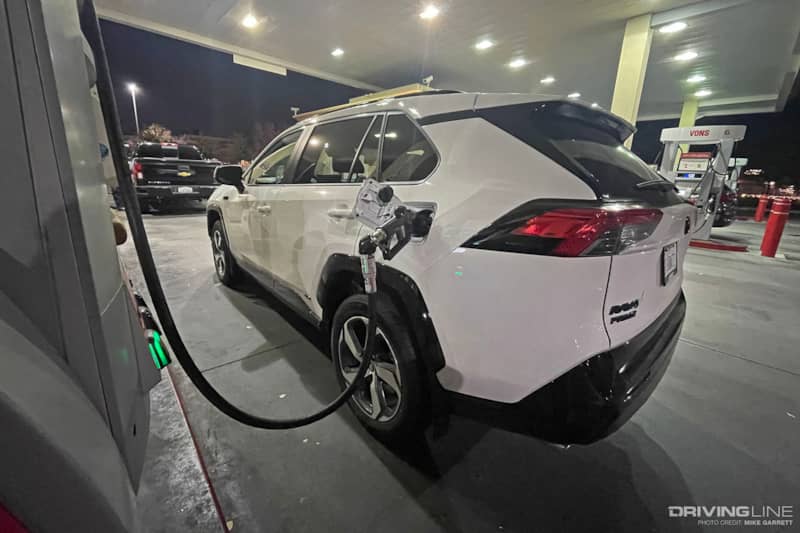 Hopping into the car in the morning typically shows something like this: an estimated electric driving range in the mid 40 mile realm and a total gasoline hybrid driving range topping 550 miles.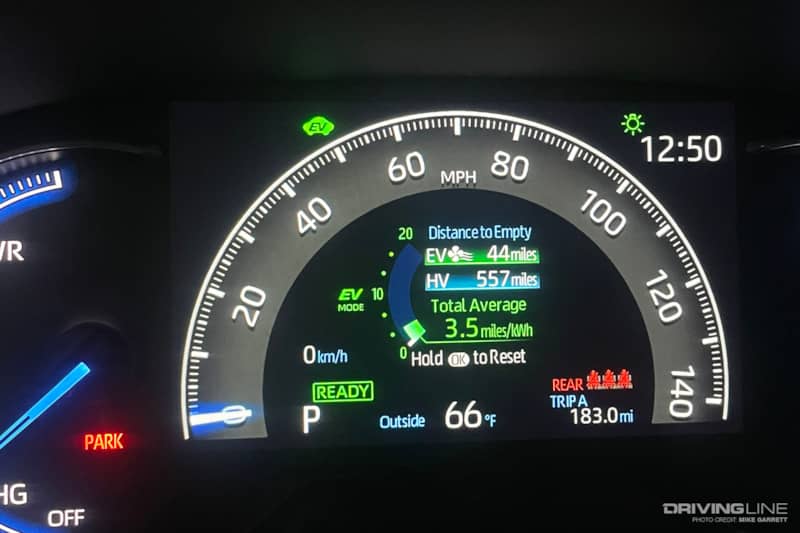 And even when the battery runs out of charge, there's always a permanent reserve charge to keep power output consistent and to deliver a combined EPA rating of 38mpg.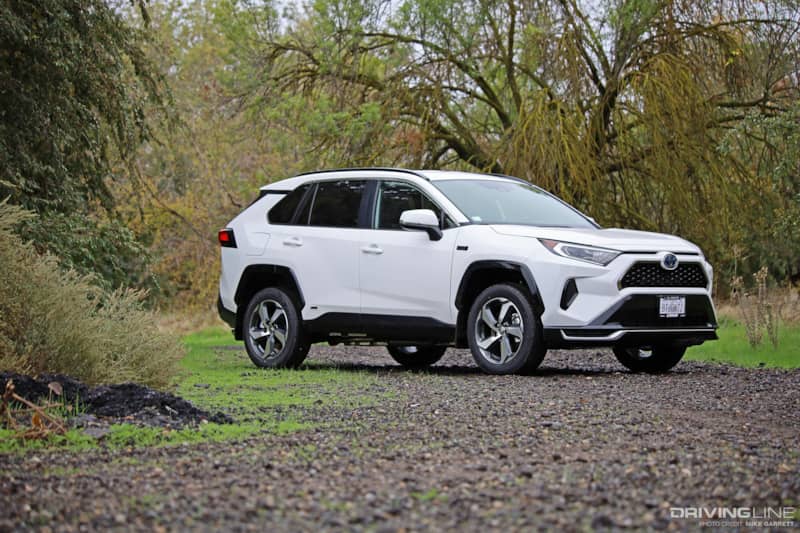 Trail Capable?
Is the RAV4 Prime the best rig for attacking trails and serious off-roading? No. If you want a plug-in-hybrid to really shred off-road, you'll probably want a Jeep Wrangler 4xE.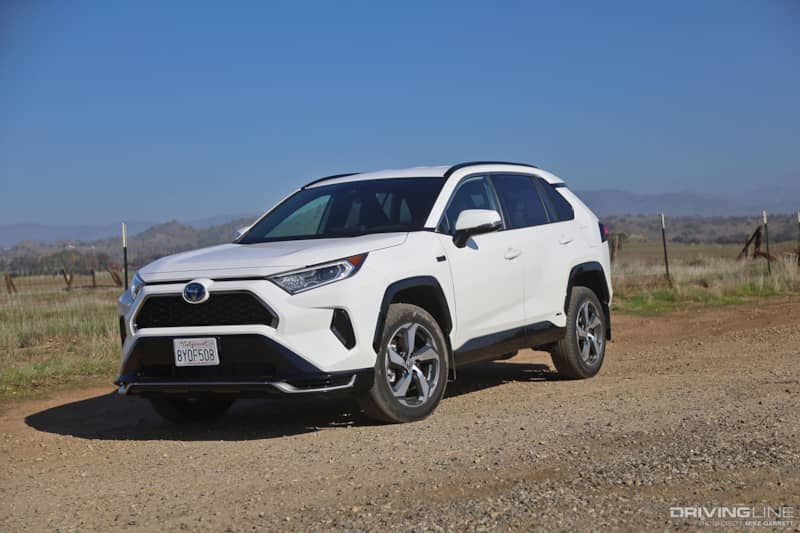 But with that said, the Prime still has all-wheel-drive, a reasonable amount of ground clearance—and Toyota even included a Trail Mode to better distribute power in off-road situations. There's something especially satisfying about hitting a trail in electric mode.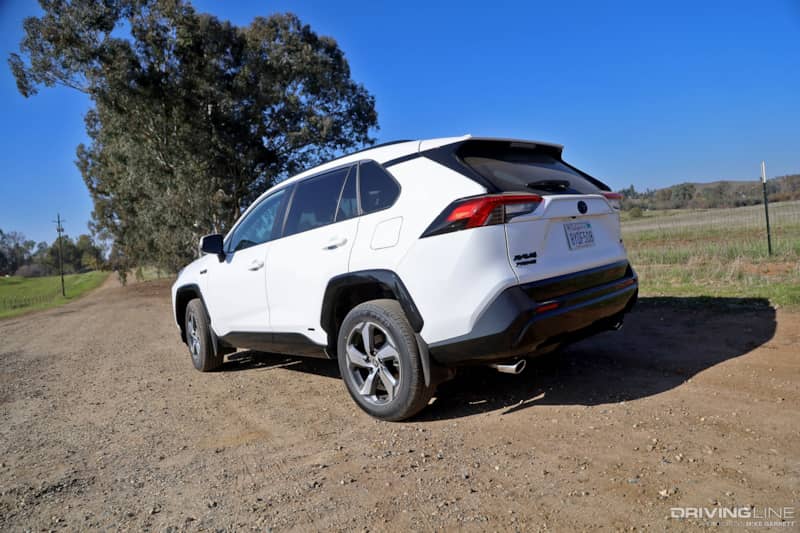 While I've yet to venture too far off the beaten path, the Prime seems reasonably capable off the pavement, but if there's one thing holding it back it's likely the factory all-season tires.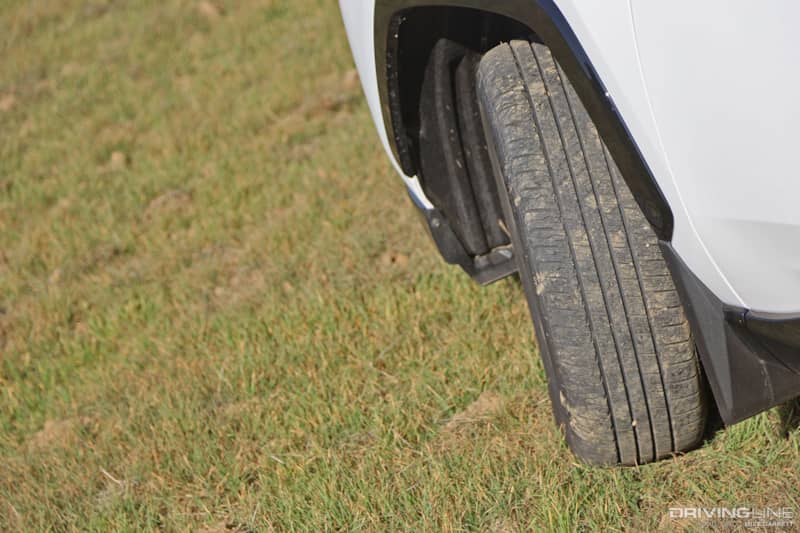 Upgrade Potential
One of the first things I plan to do is swap out the aforementioned all-seasons with a more capable all-terrain tire —ideally something that will improve off-road performance without cutting too far into electric driving range or fuel economy.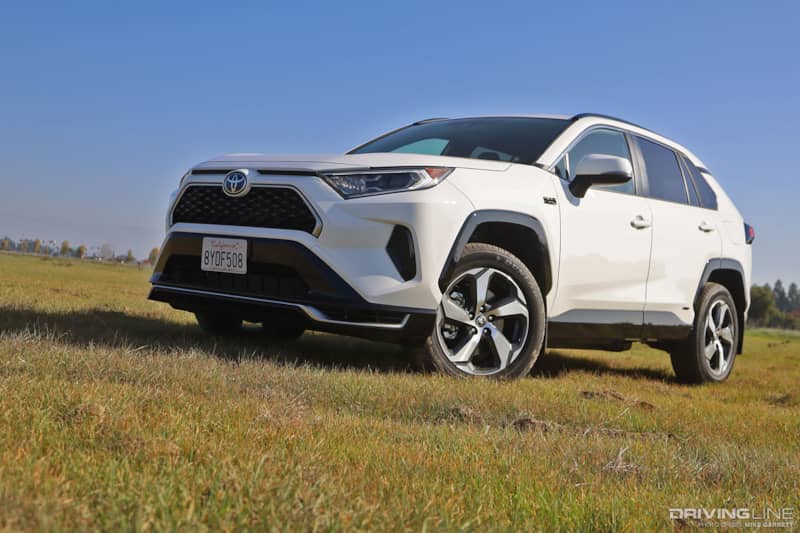 Elsewhere, there's lots more potential for upgrades, and with the RAV4 platform being as popular as it is, there's a fair amount of parts available, from lift kits and lighting, to underbody protection and additional storage options.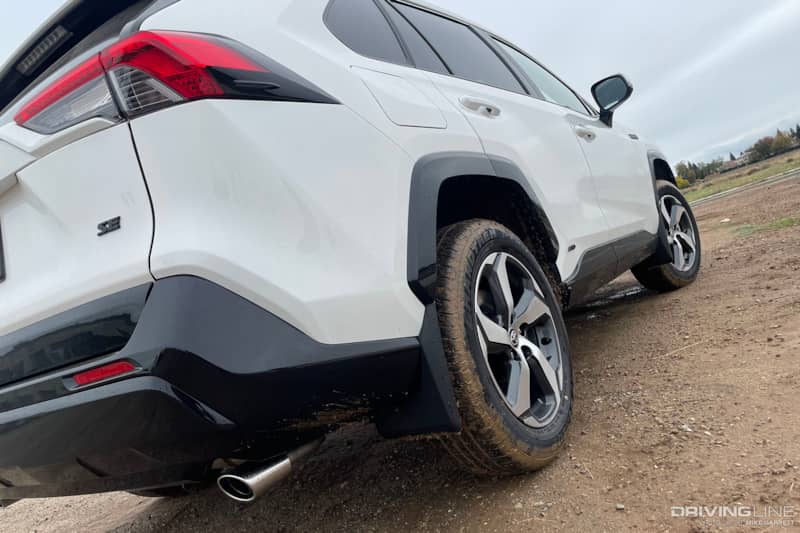 While my modification plans aren't set in stone yet, I'm very much looking forward to fitting some parts to boost capability, make it look cooler—and perhaps most of all—help set our RAV4 Prime apart from the sea of similar vehicles on the road.
This adventure is just beginning. 
More From

Driving Line
Thinking about getting an EV? Here's why a plug-in-hybrid like the RAV4 Prime might be the better choice.